10 photos of Anze Kopitar with Gustl, his ultra-photogenic dog
Gary A Vasquez / USA TODAY Sports
Los Angeles Kings star Anze Kopitar is known for his consistent production on the ice, but he's also known for having an adorable best friend.
Kopitar brought his dog, Gustl, a golden retriever-poodle mix, to practice Friday, and it was incredible.
You may remember Gustl from such classic moments as:
 Kopitar's day with the Stanley Cup.
Kopitar being interviewed while a leashed Gustl looks on.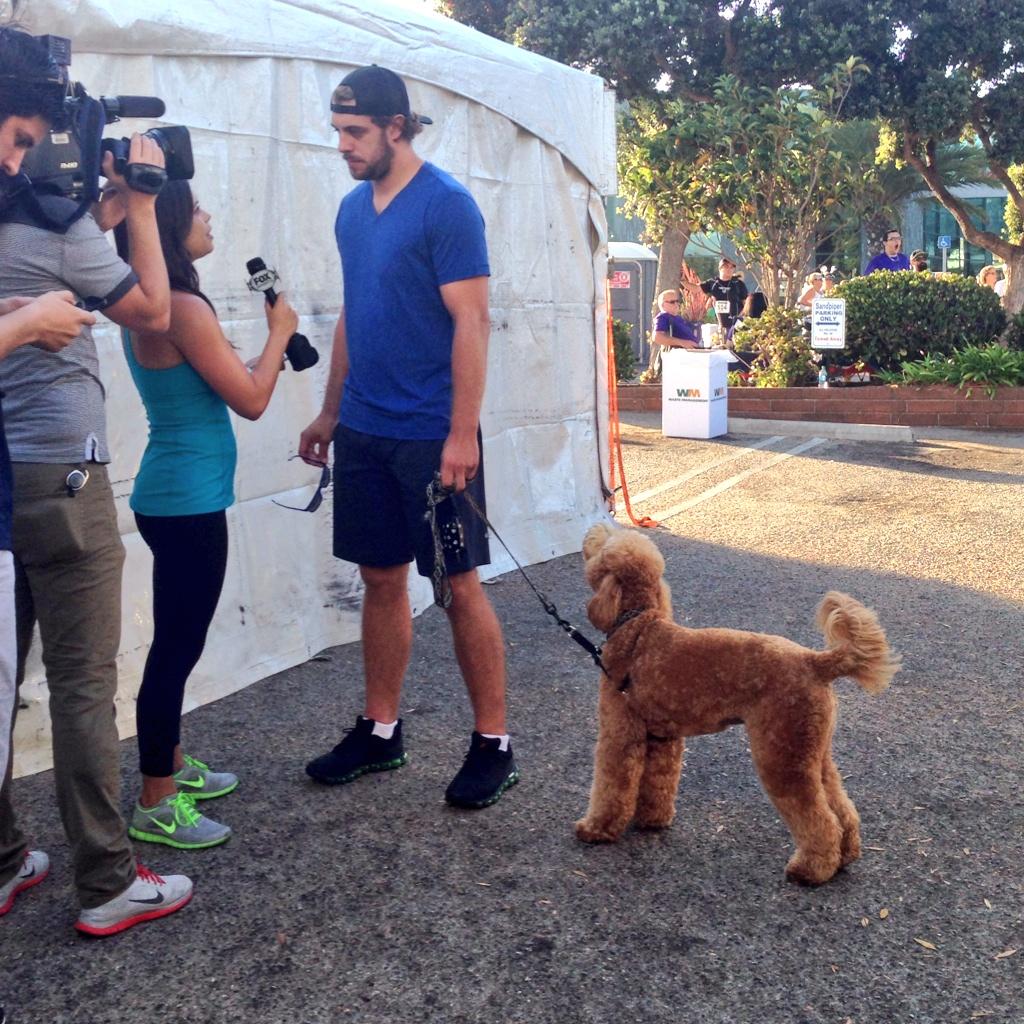 (Courtesy: L.A. Kings)
History's scruffiest snuggle.
Kopitar and Gustl share everything, from their barber to their morning coffee.
Gustl helps Kopitar break down game tape after a frustrating losses.
A man, his dog, and the hardest trophy to win in all of professional sports.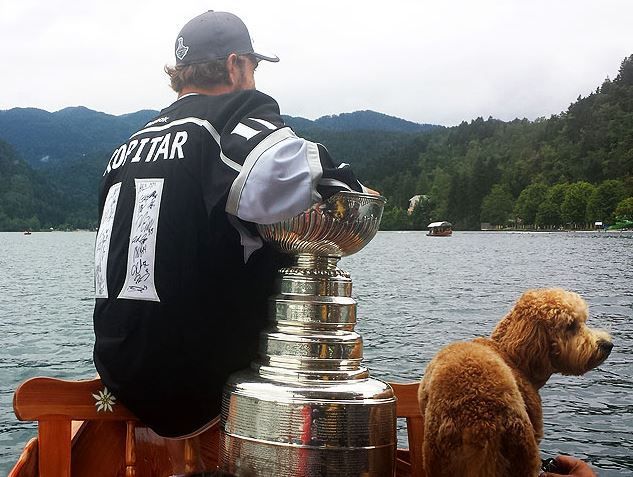 (Courtesy: Hockey Hall of Fame)
Kopitar might resemble Gustl more than he does his own brother, Gasper.
One of the stars of Friends appreciated the special bond between Kopitar and his best friend.
Could they be any cuter?
Now it's time for Gustl to get his own Instagram account, like Toronto Maple Leafs captain Dion Phaneuf's dog, Pearl.