Thoughts on Thoughts: Brodeur wants out on his own terms
"Thoughts on Thoughts" is a feature that looks at Elliotte Friedman's terrific weekly post "30 Thoughts." Justin Bourne selects his 10 favourite tidbits, and elaborates.
***
Friedman's column, October 8th: Brodeur wants out on his own terms
Opening
Friedman opened this week's 30 Thoughts by offering a little sympathy for Martin Brodeur, who still intends to play this season, as he'd like to go out "his way." Y'know, not by performing poorly and losing his job.
I'll second that sympathy. For a lot of these guys, hockey is all they've ever known, and the world after it is a question mark. I saw my Dad try his hand at several post-puck careers, but he always defaulted back to the game.
Bruce Arthur wrote a great piece on Brendan Shanahan today where Shanahan is quoted talking about his life after hockey.
"I had dreams for several years that it was game day, and I remember saying to my wife, when is this gonna stop? When am I going to stop dreaming that I'm a player?"
I haven't played professionally in five years, and I personally still dream about being a player at least once a week. "A hockey player" is how you come to define yourself. So, while it may not be pretty to watch someone go full Brett Favre, I can't be mad at Brodeur for wanting to play until he simply can't.
10 Thoughts
2. Mike Cammalleri on playing with Jaromir Jagr: "He hasn't asked much of me. With Jarome Iginla, we'd say, 'If I do this, you should do this.' (Jagr and I) are trying to develop organic chemistry, just understanding each other. The big thing I noticed…he's so good at protecting the puck, slowing the game down, you have to be careful not to move at that speed. Then, it's so much easier to check you. You have to be quick."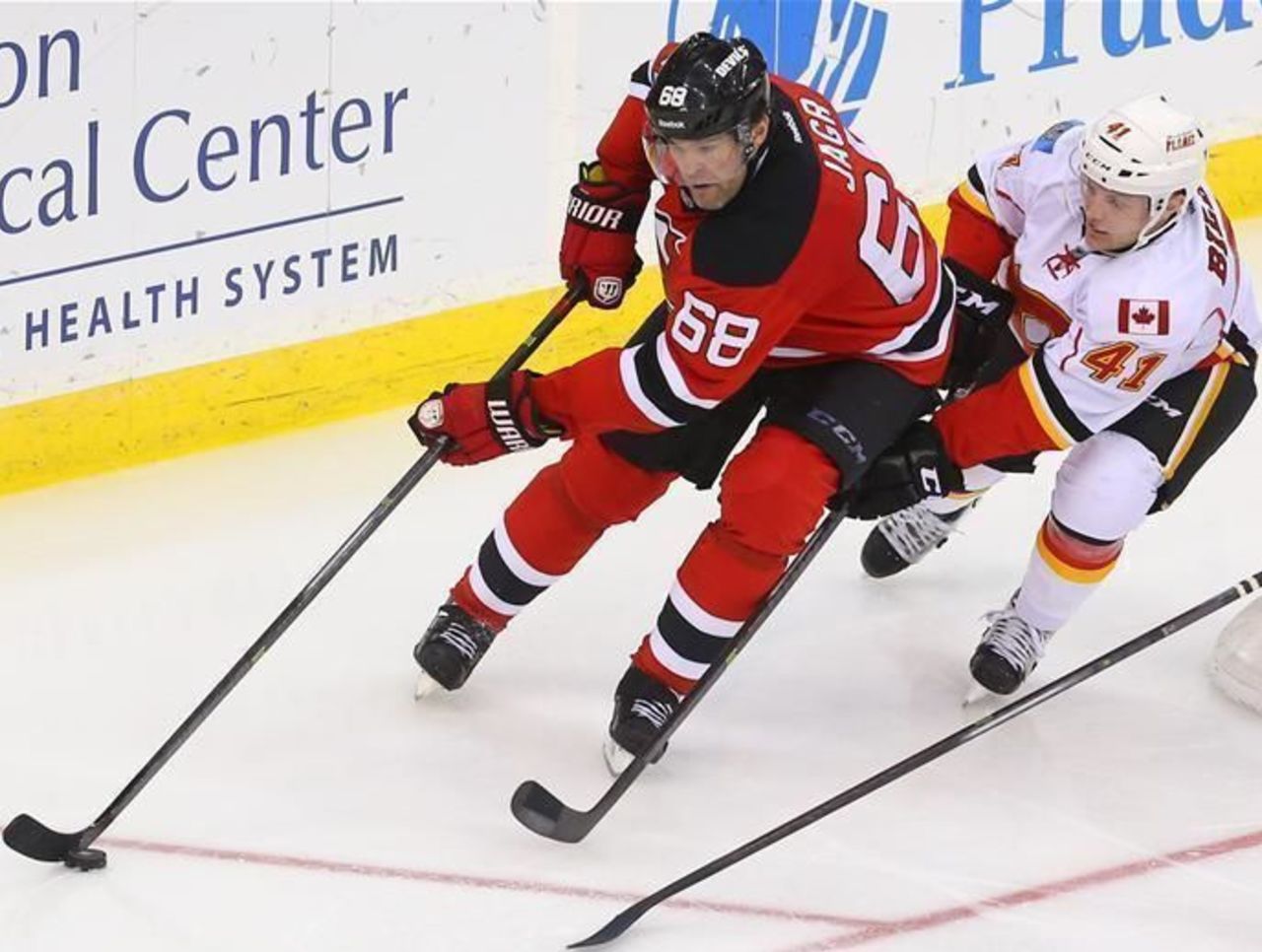 I feel like these two are a recipe for destruction (in a positive way) or destruction (not). They're both strong-headed individuals who play a fairly unique style. Jagr wants to have the puck and slowly back defenders down like Karl Malone, and Cammalleri likes to fly around with his stick cocked looking to smash a one-timer under the crossbar.
I can seem them fitting together than an IKEA cabinet when I build it (total disaster), or fitting together like an IKEA cabinet when my wife builds it (not).
5. During a season-preview conversation with one player, he asked: "Have you heard that Nathan Horton will never play again? That's the rumour." Well, no I hadn't. The Blue Jackets say they don't believe it's that bad, Horton is committed to his rehab and they'll see how it goes. Whatever the case, it appears his back injury is worse than we realized. (That player is not quoted elsewhere in this blog.)
It's been a rough go for the 29-year-old. There aren't a lot of bodies that can withstand 670 NHL games the way Nathan Horton plays, which was one of the reasons people looked at his deal with Columbus with raised eyebrows. They were almost certainly buying seven years of his decline with that $37-million dollar deal. That's not a knock on the guy, that's just the way human bodies work.
So for Horton, I would feel absolutely terrible if he has hockey taken from him. Just look at my thoughts in the opening. That would suck. But for the team … for the team, if he can't play, and they have the chance to bump that salary from their cap hit, have insurance pay him, and spend that money elsewhere, they might actually be fine with this recent development.
6. As is usually the case, both the Blue Jackets and Ryan Johansen compromised to get a deal done. Johansen gets what, at minimum, will be a four-year, $18 million deal — if you include the qualifying offer that will come before he reaches free agency. What Columbus gets is Johansen locked up long enough for them not to have to worry about him until the contract fates of Artem Anisimov, Sergei Bobrovsky, Nick Foligno, Ryan Murray and the underrated David Savard are decided. This was pretty important to them.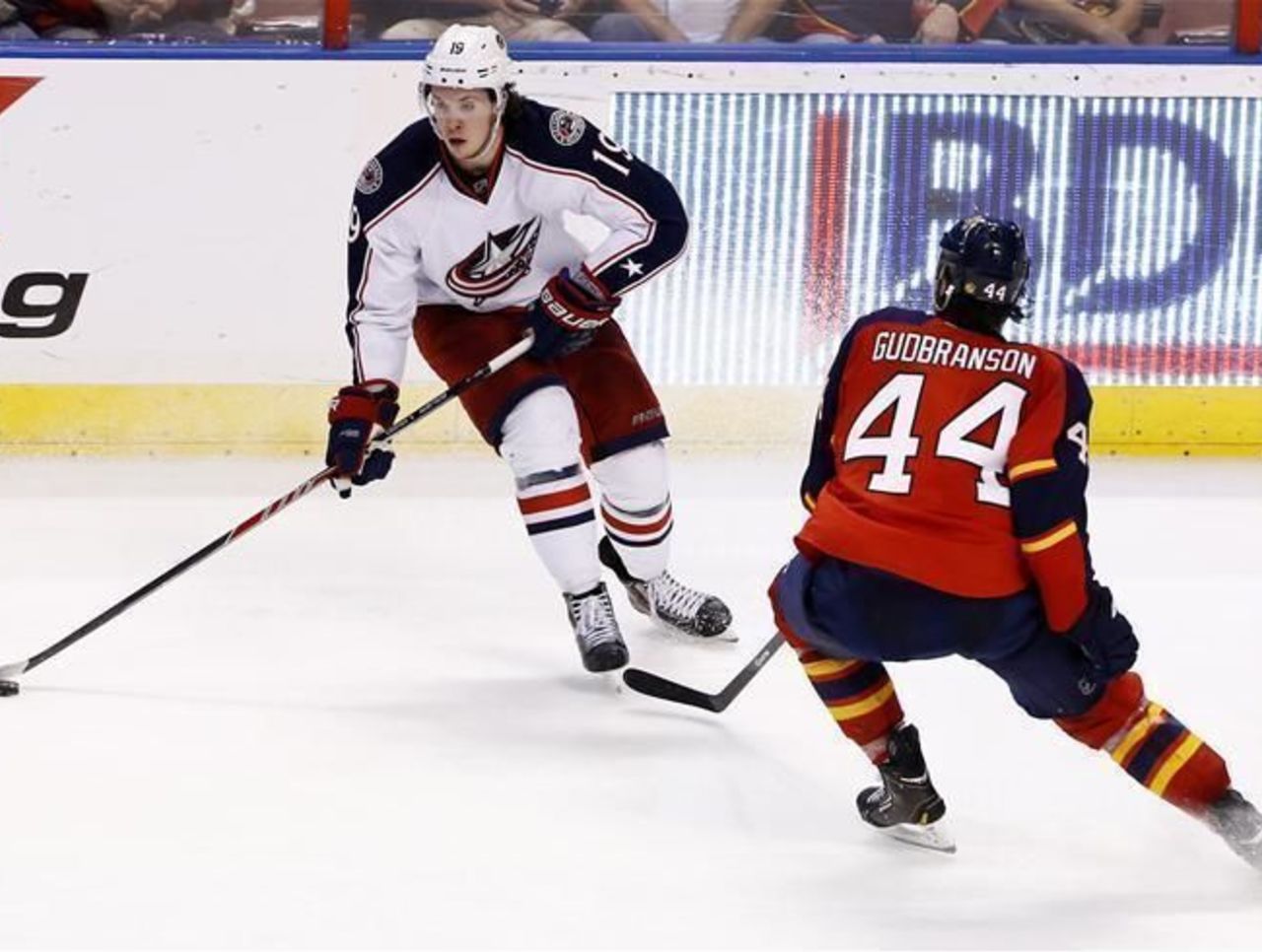 The CBA really does force young players and teams that don't want to be together into an arranged marriage of sorts, doesn't it? As much as this is a "walk me to unrestricted free agency" deal, Columbus probably isn't that bummed about it. Four years at an average of $4.5-million for years 22-25 of a guy coming off a 33 goal season? (It's a three year deal, but the salary structure and his free agency status basically guarantees he plays a fourth for his eventual six million dollar qualifying offer.)
Sucks if he leaves after, sure, but that's a pretty good short term situation for the Blue Jackets.
8. If you've spent much time watching the Penguins during pre-season, you get an idea of some of the systemic changes the team is making. Pittsburgh liked the stretch pass, tipping it in deep, creating a race. Now, in transition, you can see Johnston wants his forwards to aggressively circle back. "If the puck is in the neutral zone, come back to it…so if the defencemen want to give it to you, you can accelerate through." He will encourage his forwards to go back deeper than the defenders, if they can. That should allow even more speed.
My honest-to-goodness note on this after reading that: ♡
As in, "I love what Johnston is doing here." If I were to coach an NHL team today, I'd have my wingers come all the way back on regroups too. I don't care for stretching a guy, shooting the puck at him and having him tip it much, but if you are going to do that, you're still better off having two forwards flying through the middle with speed (something having them come all the way back affords) so they can get to it first.
I hope Pitt opts to have centers come back to support those wingers too. There's tons of chance for centers and weakside wingers to chase down chips, and if a winger decides to run it back to the D in the regroup (possession!), it's real easy for the center to swing back and support the other side.
10. When Adam Oates was in studio last year during the Penguins/Rangers series, he explained how, when opponents dumped the puck into the Pittsburgh zone, Dan Bylsma wanted the defenceman on the opposite side to come over and retrieve the puck. That set up a quick reverse to evade forecheckers. New York was able to disrupt that, but Johnston won't eradicate this philosophy, because Bylsma taught it well. "Our guys are very good at that," the new coach said. He will, however, add some new options to spread out forecheckers.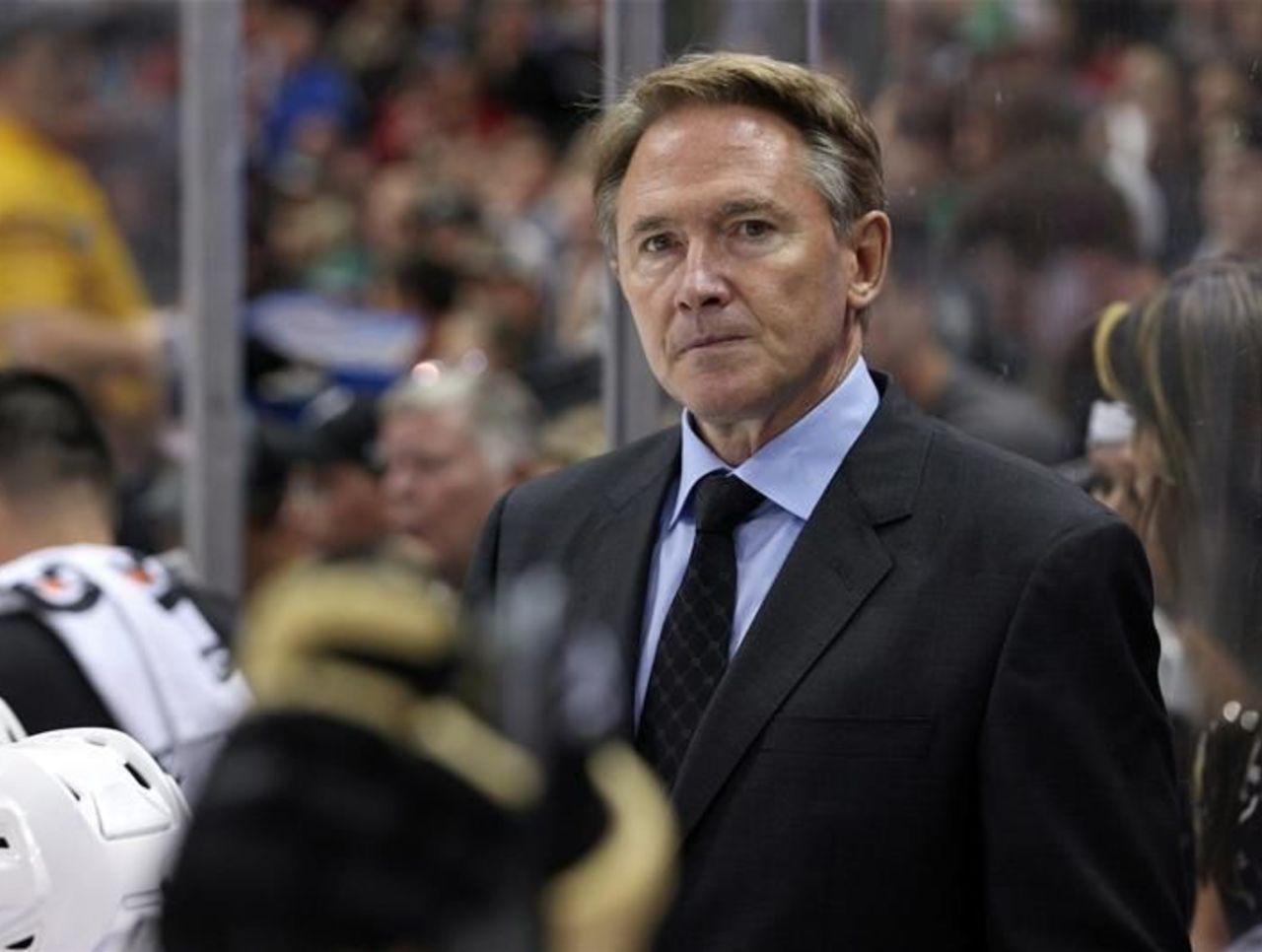 This is something like what we highlighted in our Penguins preview, though we showed the opposite side defender picking up a puck thrown from across the ice on his side. The point is, wherever that dump goes, either corner, the opposite side D-man is on retrieval duty (the strong side D-man is likely encouraged to provide a stitch of "oops" interference). And as we noted, with all the skill the Penguins have on their back end, they're able to make the plays necessary to have success exiting their zone off dumped pucks. When you have some high-end skill, being able to transition to offense is crucial.
15. In the aftermath of the Islanders' two big trades, there was a lot of speculation about the outcome determining Garth Snow's future. Whenever Charles Wang's name came up when Mike Milbury worked at Hockey Night in Canada, Milbury would say, "One thing about Charles: If you are loyal to him, he is loyal to you." Wang owns majority control for two more years. Snow is his guy. And, a lot of his peers liked what he did.
The biggest question mark with the Islanders, who've been stockpiling assets for what seems like a decade, has been "will they ever turn some of those assets into NHL talent?" Yes, developing talent within your organization is crucial (just look at the "how acquired" section of Detroit's roster), but not everyone pans out. Snow took a few "maybe" prospects and turned them into "definitely NHL contributors" to compliment the players they've been developing. Are they a top-flight NHL team? That's a negative. But they're suddenly to be taken a lot more seriously, so Snow deserves kudos for taking the team through the final stages of their seemingly-eternal rebuild.
18. Carey Price had an even better line. "The old saying is, 'Talk is cheap and it takes money to buy whiskey,'" he smiled. "It's true."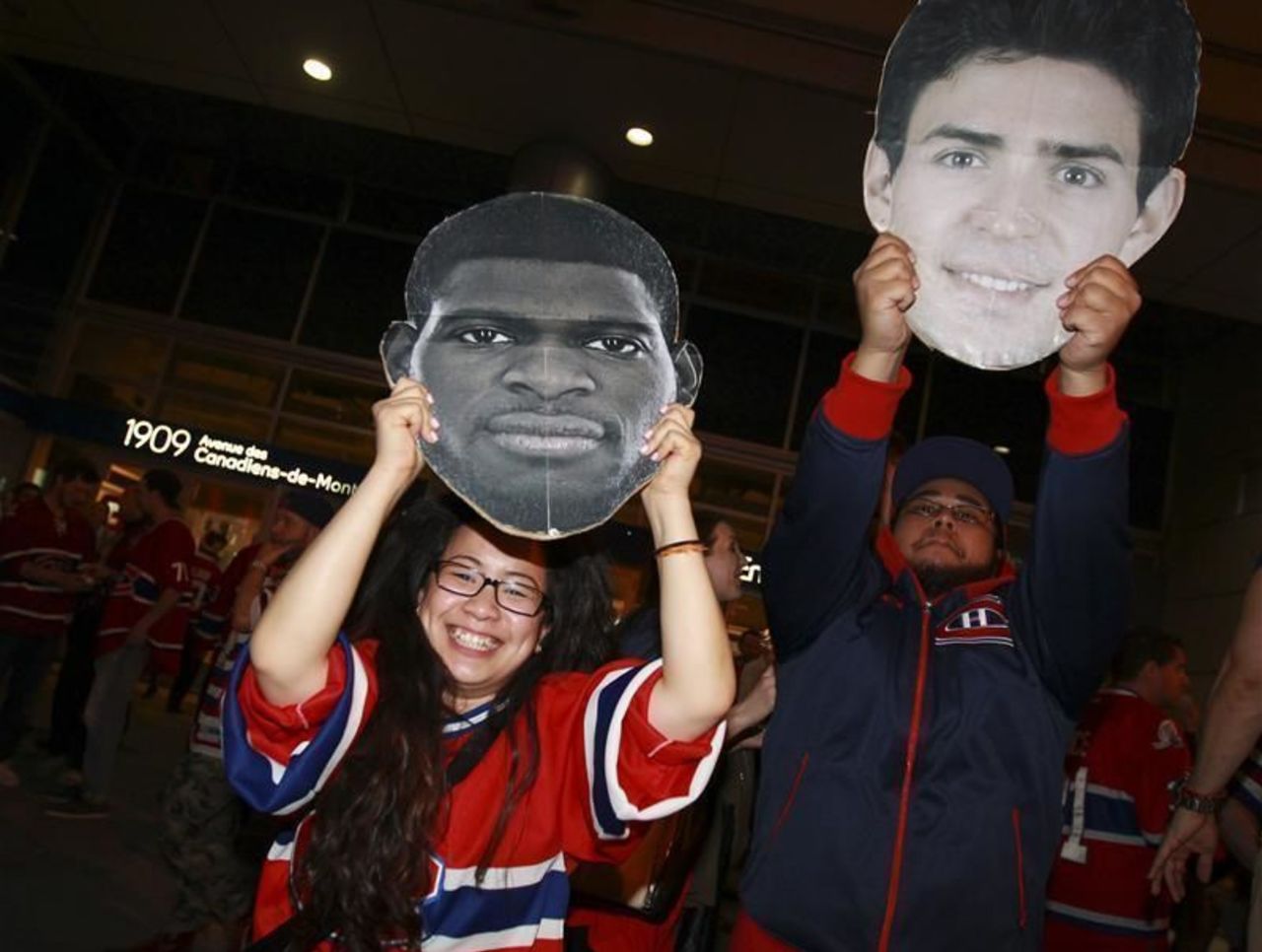 This is in regards to P.K. Subban saying something along the lines of "leaders lead on the ice, not the dressing room," which is at least 80% true, but DAMMIT, Carey Price, you messed up the line. It's simply "talk is cheap, whiskey costs money" (it was a staple of my notorious junior coach Mike Vandekamp's repertoire). Six words. Don't go dragging it out, now.
19. Price made a beautiful glove save last week off Duncan Keith. We loved it, he didn't. "I knew he was there, but he fumbled the puck a little and I overslid," Price said. Should've hit you in the chest? "Yup."
Love this quote. It's so funny, thinking back to the days of watching Rock 'Em Sock 'Em videos growing up, and loving the goalies who made the big saves. As I moved up through hockey, I began to learn quick. If your goalie is a flailer, he'll probably make some big saves, but he's also probably a failure. Good goalies are more often than not quiet goalies. That's not great for entertainment, but they don't get paid to entertain. They get paid to stop the damn puck.
23. Another reason Buffalo went after Josh Gorges? He knows Tyler Myers very well. They've skated together in the summers for years. "I was finished (at WHL Kelowna) before he started, but (owner) Bruce Hamilton called me and said, 'We've got a new defenceman here we'd like you to talk to," Gorges said, adding he was told Myers had a chance to be special. They've kept in contact ever since.
Couldn't miss another chance to talk about the summer shinny game in Kelowna, and the relationships that are formed there. These guys ("these guys" being half of Team Canada and large swath of other NHLers, AHLers and junior guys) train together, skate together, and just generally work together for like, four months. That's half a hockey season, and some guys (Gorges) have been doing it for 15 years. There's no doubt those relationships carry over to hockey decisions, and dressing rooms around the league.
30. Great stuff from Washington's Eric Fehr, who wrote a children's anti-bullying book, called The Bulliest Dozer. It's a different side of him, for sure. Too often, people are scared to step out of their comfort zone, worried they'll be made fun of. Good on him for not being afraid to try.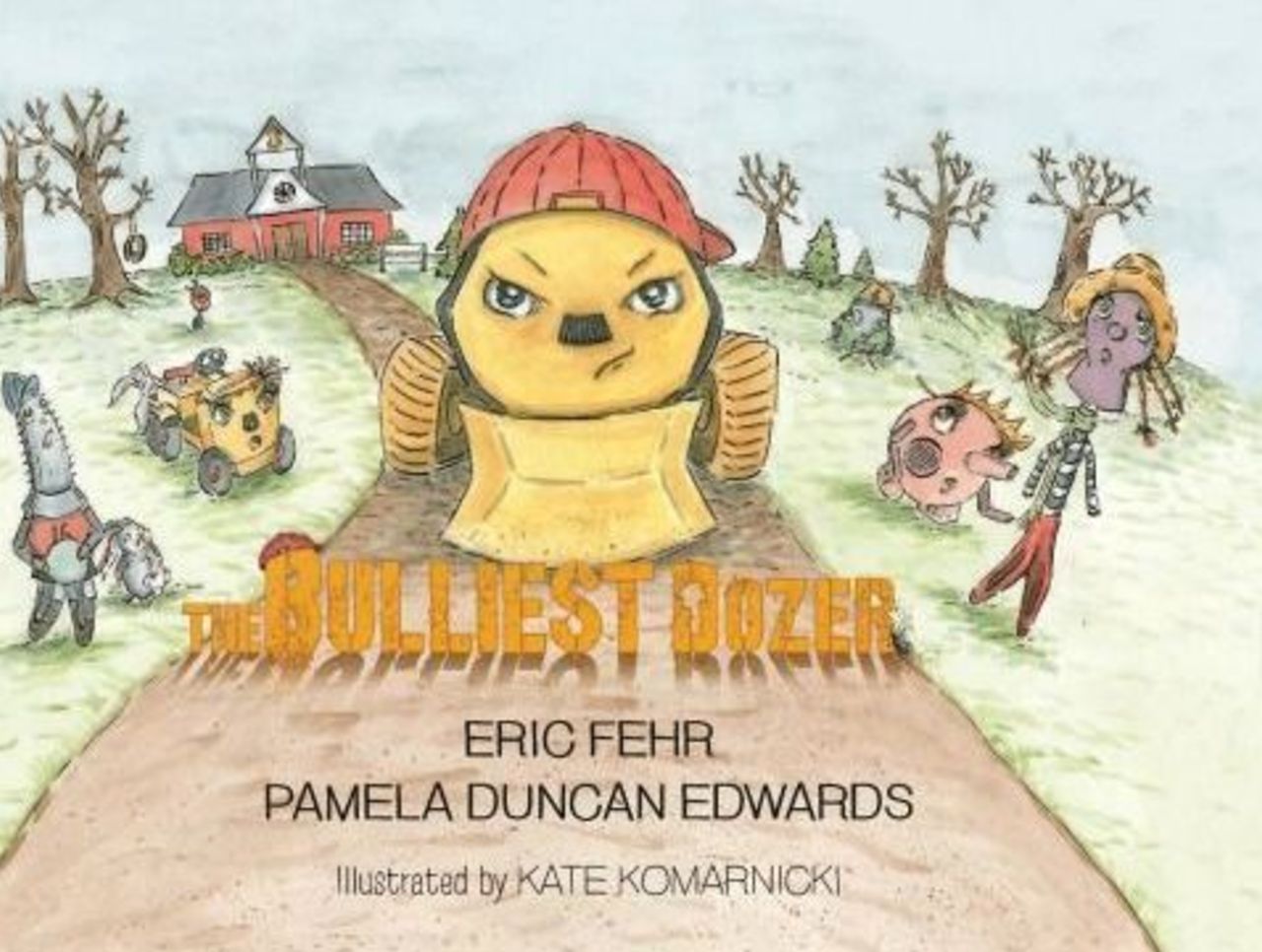 Aw, The Bulliest Dozer. Check it out here, and remember: don't be a mean machine.
Comments
✕
Thoughts on Thoughts: Brodeur wants out on his own terms
  Got something to say? Leave a comment below!