NHL Predictions: 3 candidates to win the Norris Trophy
Christopher Hanewinckel / USA Today
As we inch closer to the start of the NHL season, theScore staff projects the contenders for the NHL Awards.
The race for the James Norris Memorial Trophy, awarded to the top defenseman in the league every season, has been wide open since Nicklas Lidstrom retired.
Lidstrom carried the trophy home six times in seven seasons and won it for a seventh time in 2010-11, but the last six years have seen five different winners as blue-line units around the NHL undergo a changing of the guard.
Duncan Keith is the only repeat winner in recent years, earning the honor in 2009-10 and again last season. While he and many other talented defensemen could play their way onto the ballot for this year's Norris Trophy, here are three names that shouldn't be overlooked in the conversation.
Related: 3 candidates to win the Vezina Trophy
The Favorite: Erik Karlsson, D, Ottawa Senators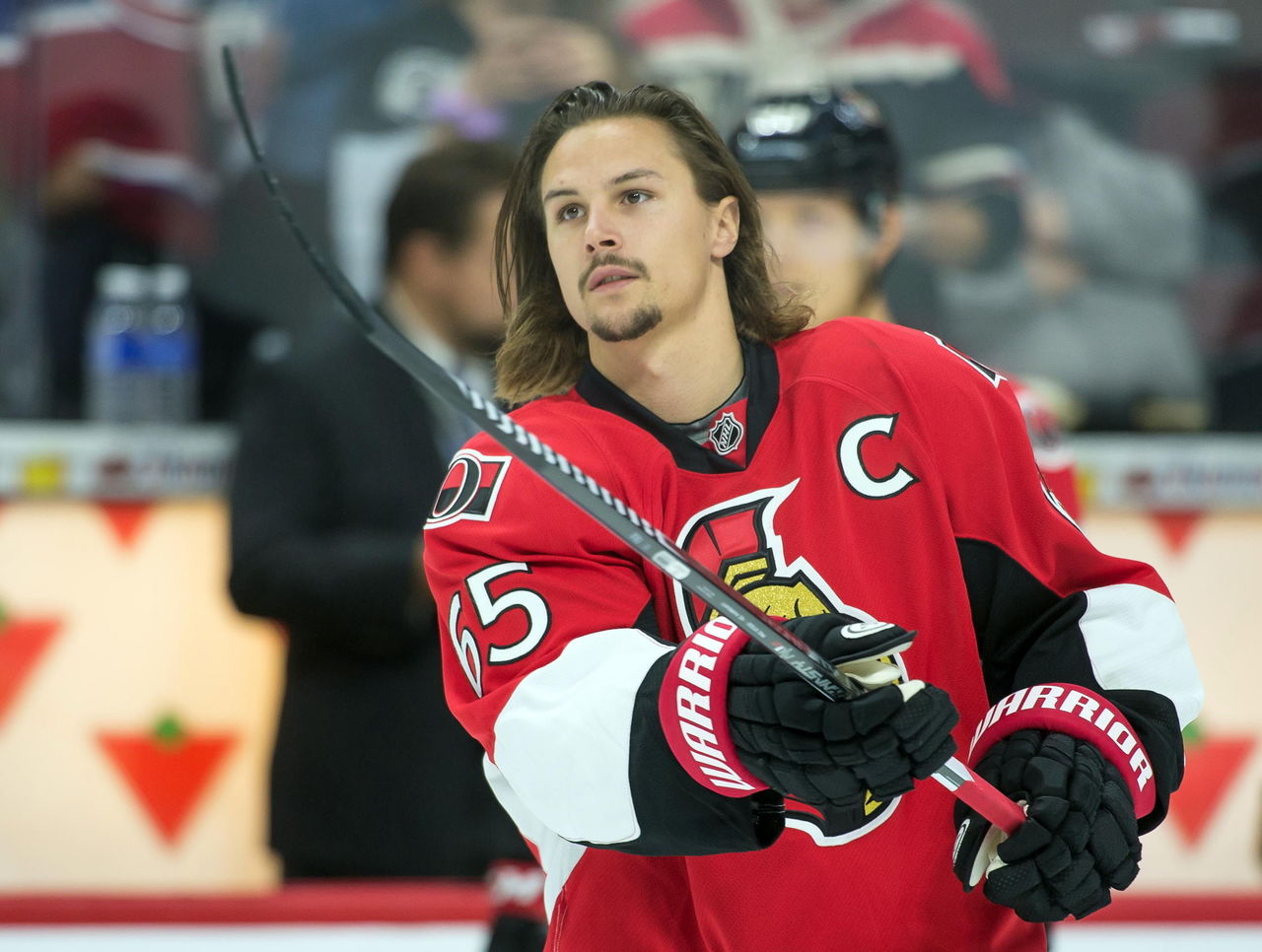 No one exemplifies the next generation of elite defenseman better than Erik Karlsson. He became the youngest player not named Bobby Orr to win the Norris Trophy when he captured it as a 21-year-old after a 78-point season in 2011-12.
Related: 3 candidates to win the Hart Trophy
Karlsson suffered a lacerated Achilles the following season, but a 74-point campaign in 2013-14 put to rest any concerns of long-term damage. He also reached 20 goals for the first time in his career, but concerns about his defensive play and Ottawa's woeful season conspired to knock him to seventh in Norris voting.
The Senators named Karlsson captain heading into this season, where he is expected to average more than 27 minutes of ice-time once again. If Karlsson can handle an increase in shorthanded ice-time or defensive zone starts while still producing the offense he is known for, a second Norris Trophy seems likely.
The Underdog: Shea Weber, D, Nashville Predators
As a three-time Norris Trophy finalist, it's hard not to believe Shea Weber is due. He has long been considered one of the league's toughest blue-liners to play against at both ends of the ice, where he can punish forecheckers with big hits and give goaltenders nightmares with his superhuman slap shot.
The Predators' captain set a career-high in points last season with 56 while tying his best mark of 23 goals as well. It was enough to place Weber third in Norris voting and earn him fringe consideration for the Hart Trophy, but it wasn't enough to lift Nashville into a playoff position.
Related: 3 candidates to win the Calder Trophy
It can be challenging to grab the rest of the league's attention on a team like the Predators, who are often reduced to a footnote within their own city, but Weber has carved out a name for himself with standout performances season after season. One more year among the league's best blue-liners could be all he needs for his first Norris victory.
The Dark Horse: Victor Hedman, D, Tampa Bay Lightning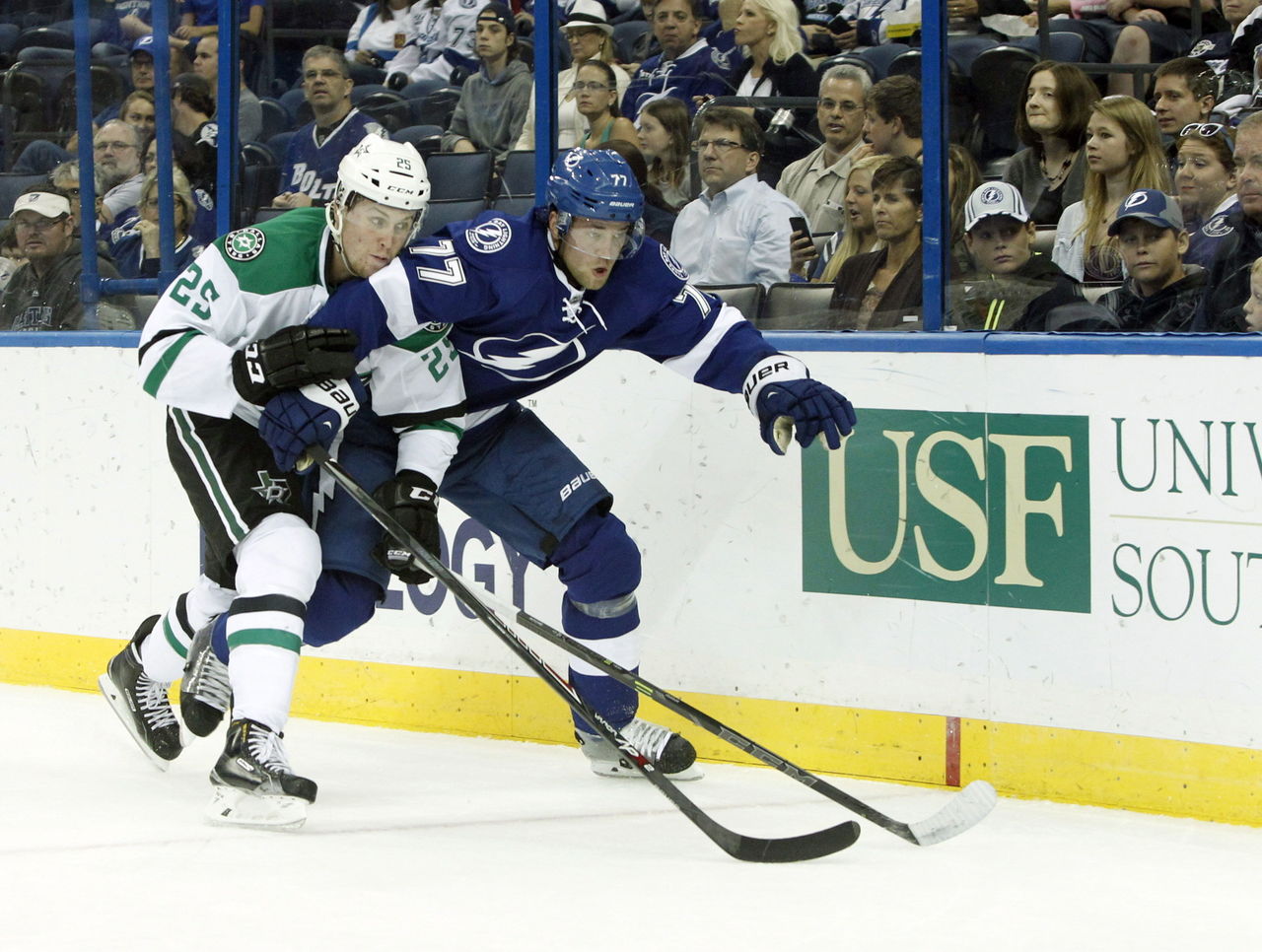 If Lightning fans were ever concerned Victor Hedman would turn out to be a bust, last season should put their minds at ease.
Selected second overall in 2009, Hedman produced 69 points over 214 games in his first three NHL seasons despite being one of Tampa Bay's leaders in ice-time. Overshadowed by the goal-scoring prowess of Lightning 2008 first-overall pick Steven Stamkos, Hedman faced an uphill battle to fulfill the potential scouts saw in him as a 6-foot-6 blue-liner with offensive upside.
The hulking Swede showed signs of improvement when he matched his rookie totals in 30 fewer contests during the shortened 2012-13 season and he emerged with a breakout 55-point campaign the following year to earn the first Norris consideration of his career. Hedman received a first-place and a second-place nod, finishing ninth in voting, but it was enough to indicate the 23-year-old has arrived among the league's elite.
If Hedman can continue to improve and help guide the Lightning to a playoff berth or a division title while leading the team in ice-time, it's not a stretch to imagine seeing his name engraved on the Norris Trophy next to those of countrymen Lidstrom and Karlsson.
Comments
✕
NHL Predictions: 3 candidates to win the Norris Trophy
  Got something to say? Leave a comment below!