Unique Team Traits: The Ducks D-zone discipline led to O-zone opportunities
theScore's multi-part team previews include a look at something that separates each team from the pack. From specific breakouts to power-play formations and beyond, Justin Bourne and Thomas Drance hope to highlight something you haven't noticed in the past.
What we noticed
Anaheim excelled in the tough Pacific Division with sound positional D-zone play, which allowed them to transition quickly to offense
Last season the Anaheim Ducks' combined to form a pleasant salad of stars in their primes, savvy veterans, and bright, upcoming talent. With a fine vinagrette of Bruce Boudreau getting the hell out of the way - or rather, "not over-coaching in terms of systems," to be more polite - they won the Western Conference, and finished a point shy of the President's Trophy. They had a pretty damn good year before falling to the eventual Cup champions in seven games. Tough playoff draw, them Kings.
Despite rolling out a pretty mediocre power play, they still scored the most goals in hockey, thanks in no small part to their strong D-zone play affording them good opportunities in transition. With everyone being reliable in their positioning, it freed up their young D to wheel, and their veterans to make sound, patient plays.
The numbers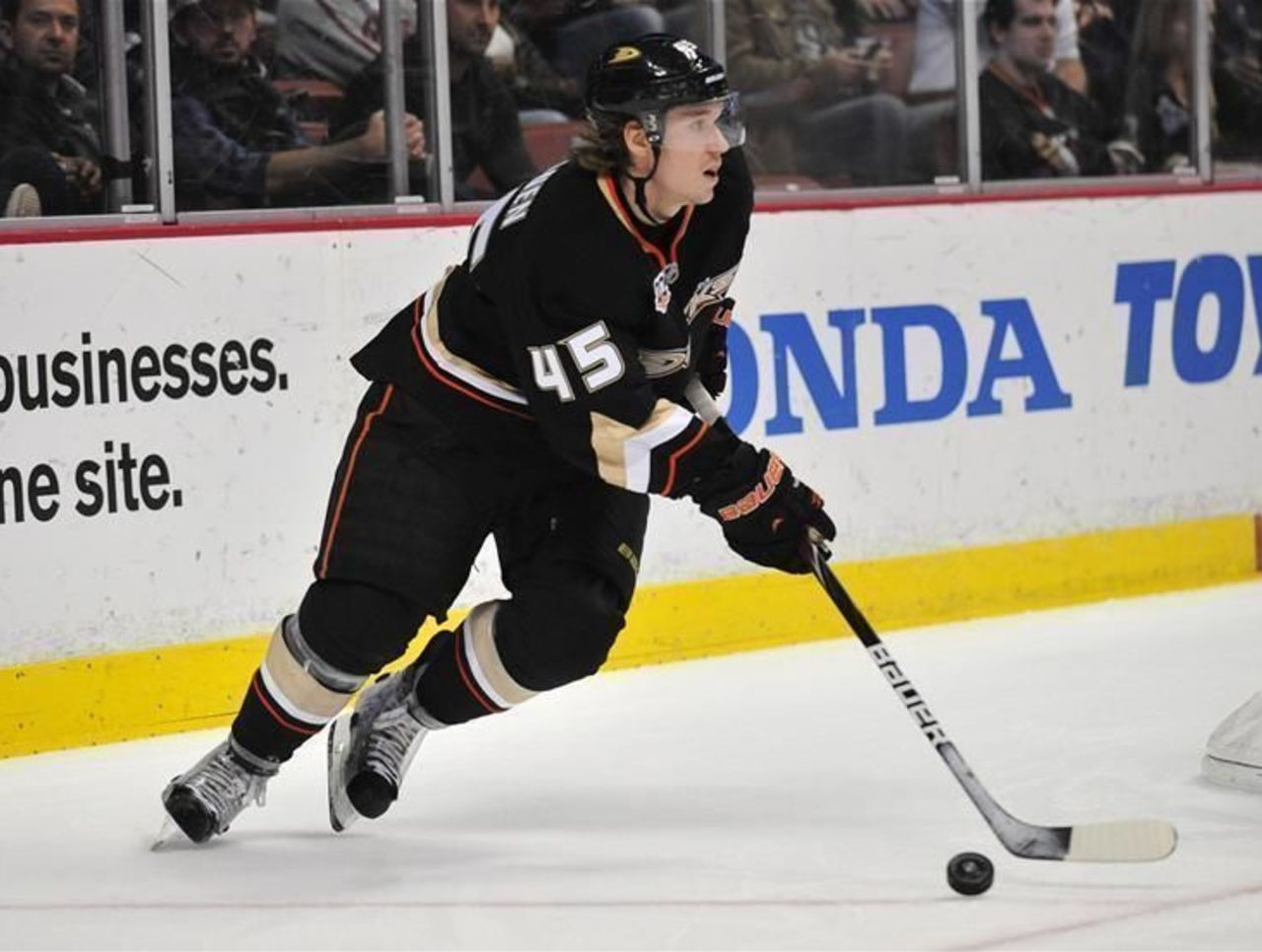 The Anaheim Ducks were a modestly below-average puck possession team last season, but their even-strength success could prove more durable than the shot-based metrics might suggest.
At 5-on-5, the Ducks were the NHL's second best team in terms of goal differential, where the elite teams tend to hang out:

(That's 5-on-5 goals for/goals against ratio.)
While it's true that they were (barely) on the wrong side of even strength shot attempts, and that's generally not a great sign, they were a top-10 team in shot differential when the score was tied, which generally is.
In breaking down video of Anaheim's system, it seems that they're better at keying the rush than their iffy underlying numbers might suggest. The club plays remarkably steady defense in their fairly standard D-zone system, and that allowed them to regularly transition out of their own zone without trouble.
Young defenders like Hampus Lindholm and Sami Vatanen excelled and posted auspicious "With or Without You" numbers (which highlights how players improved, or detracted from their teammates' success), and that shows up on the video too. They were two of Anaheim's best positional defenders, they both have strong sticks, and they were both excellent at looking to make a play out of their own end, rather than being content to chuck the puck off the glass.
The team's success in transitioning from the D-zone appears to have been built on the backs of the club's young, fast defenders. Cam Fowler's 29 percent success rate on zone exits is an impressive mark for a top-pairing defender, and as a team they were in the top-five in passes out of the D-zone - behind only St. Louis, New York Rangers, the Chicago Blackhawks, and the team that employs Ryan Suter.
That's good company.
The breakdown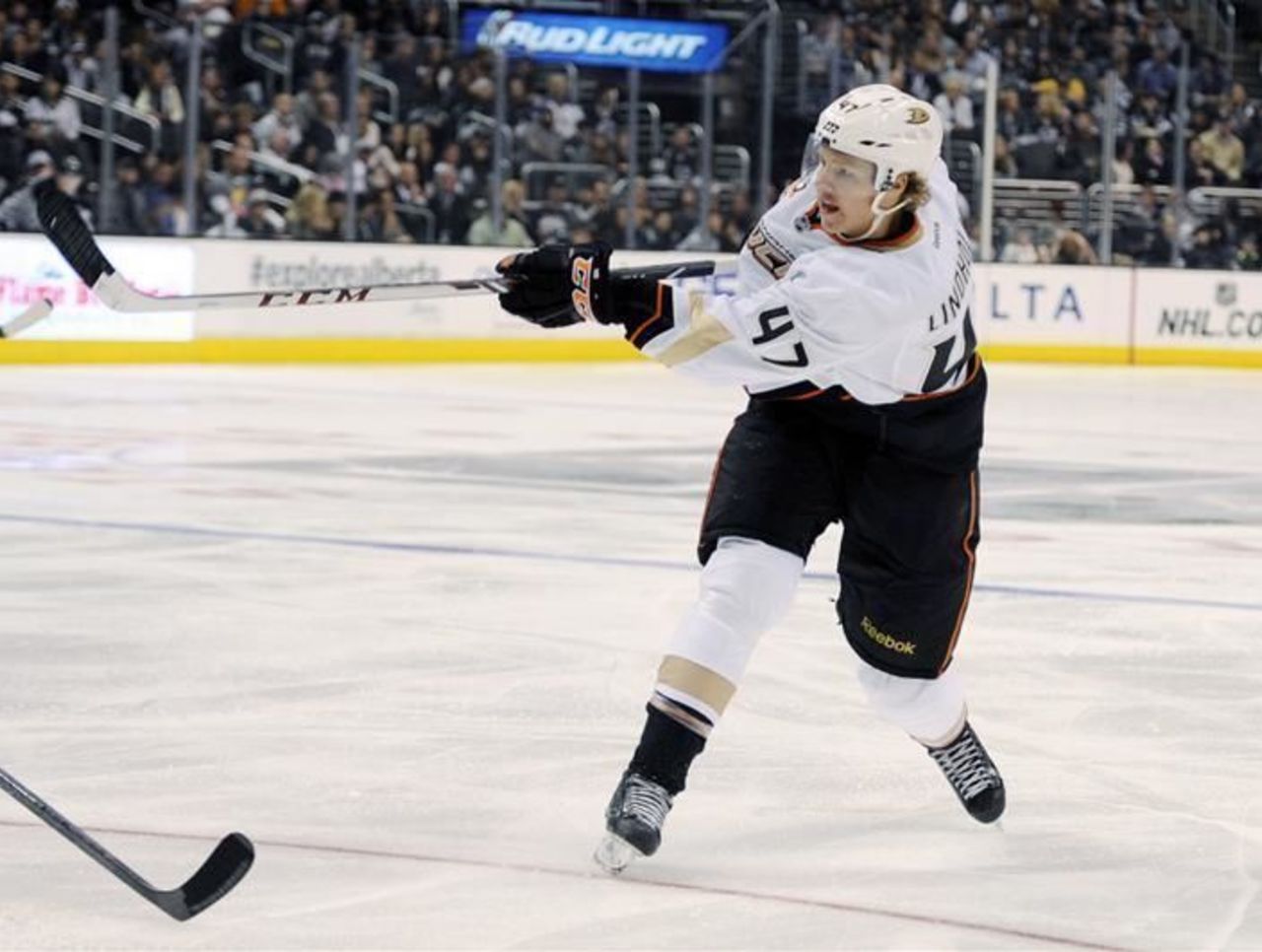 The Ducks may be the most systematically vanilla team we've covered so far during our Unique Traits series, but whether it's coaching or personnel related, they do everything with remarkable discipline. It doesn't matter what system you play if you play it well.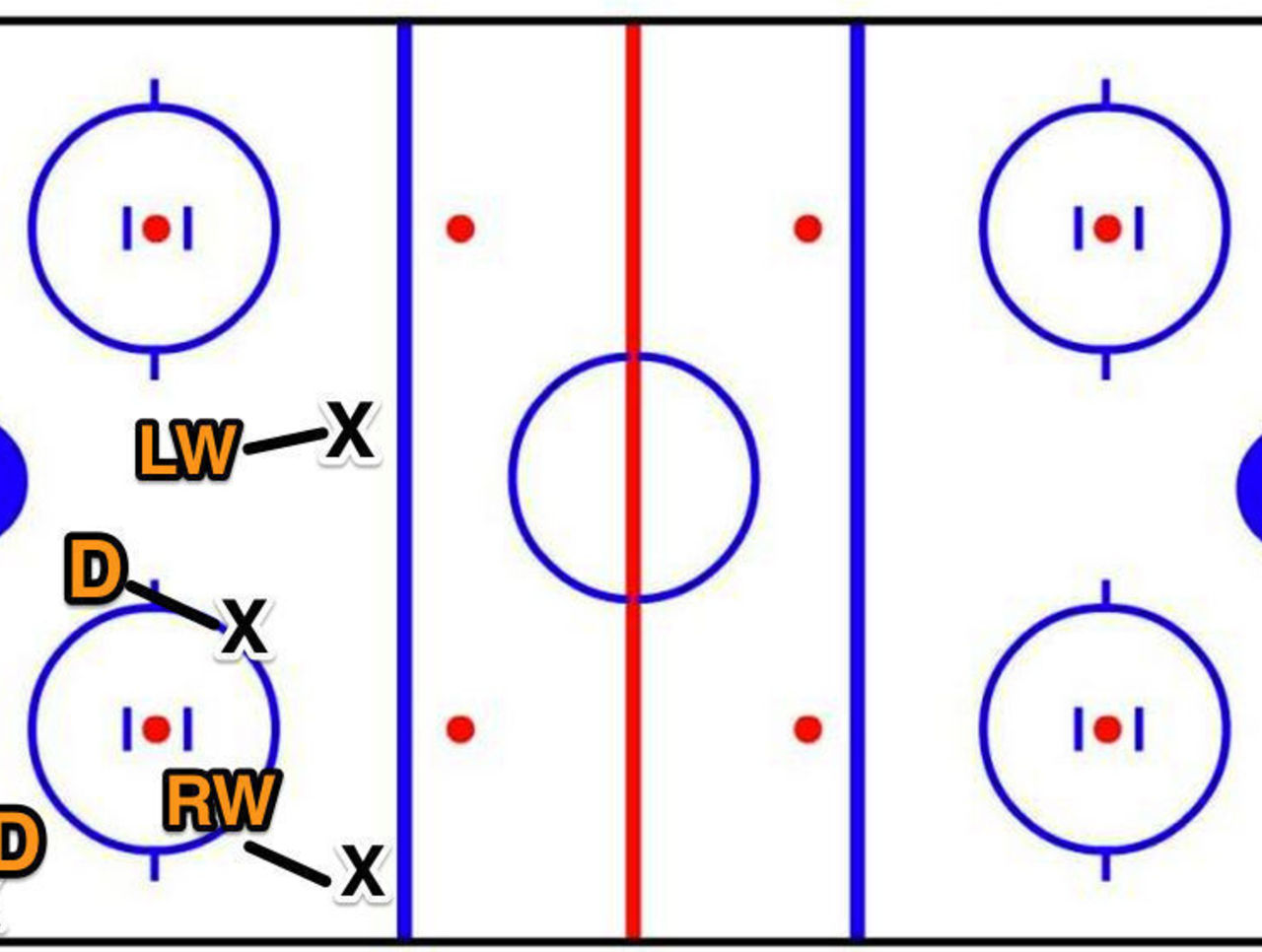 Knowing the above plan, the positioning in the GIF below makes me want to pen a sonnet.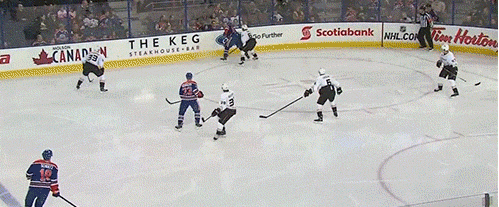 (Courtesy: Sportsnet)
No. 47, Lindholm (D behind goal line): Returns to the front of the net after a boards battle (before the GIF), stops in front, jumps on his guy who acquires the puck, keeps him outside. You'll give up that shot as a trade for a "jump ball" loose puck every time.
No. 67, Rakell (low, C): Finishes check on guy (forces him to move it low), stays with him back to the net.
No. 6, Lovejoy (net-front D): Not standing like a moron guarding an area of ice (the net front) as some D-man do. Figures out which guy is his, and with good stick and body position, starts to eliminate a pass to him while fronting him if he gets a shot off.
No. 39 Beleskey (LW): Also not content to guard an area of ice like a moron, he's got his head on a swivel for his D-man behind him. I love it.
No. 33, Silfverberg (RW): Cuts off the top so the Oiler forward has to cycle it low, has his stick in the help lane (slot) to discourage a pass to Lovejoy's guy later in the clip.
We saw this constantly with the Ducks. Breakdowns were rare.
And as we mentioned earlier, a lot of Anaheim's success transitioning from these coverage situations was rooted in personnel. When they got their sticks on pucks, they generally made smart, talented plays. Sometimes in the tough Western Conference that means chipping it out, and other times it means you get to see Cam Fowler skate like this:

(Courtesy: CBC)
That's some Datsyuk-level strafing right there.
While Lindholm, Fowler and Vatanen (who is fantastic, by the way) wheeled the puck, older players like Teemu Selanne and Saku Koivu showed patience with puck distribution, and superstars Ryan Getzlaf and Corey Perry made the type of transition plays that separates average teams from great ones.
Y'know, this sort of thing. (That's Perry on the reverse to start the play...and him at the end.)
(Courtesy: Sportsnet)
Call it vanilla, call it beige, call it whatever you want. If you've got a bunch of skill that fully buys in, it doesn't matter what the system is. The Ducks unique trait is D-zone discipline, which should be the envy of everyone.
Comments
✕
Unique Team Traits: The Ducks D-zone discipline led to O-zone opportunities
  Got something to say? Leave a comment below!