Unique Team Traits: The Tampa trio provided an awesome anchor at every position
Presented by

theScore's multi-part team previews include a look at something that separates each team from the pack. From specific breakouts to power-play formations and beyond, Justin Bourne and Thomas Drance hope to highlight something you haven't noticed in the past.
What we noticed
The Tampa Bay Lightning have a special, young talent at each position who anchored their team
The "building a house" metaphor has been used in regards to building championship teams before. You know, you need a good foundation, and all that. But we're gonna take this metaphor outdoors, get it a little fresh air, and let it breathe a little, y'know?
If you're setting up a tent, you need some waterproof material, some poles, maybe a mallet, and a few other odds and ends. But man, if you don't have tent pegs, you don't have nothin'. You need something to anchor that baby down so it can withstand the wind, withstand the rain, and, well, stand at all.
While Tampa may have lacked a fourth tent peg (could that be Jonathan Drouin?), they had one at every position in 2013-14. And not just plastic, run-of-the-mill Walmart tent pegs. They had big, amazing tent pegs from, like, Cabela's or something. They had the type of tent pegs you could set up something special with.
The tent pegs
Victor Hedman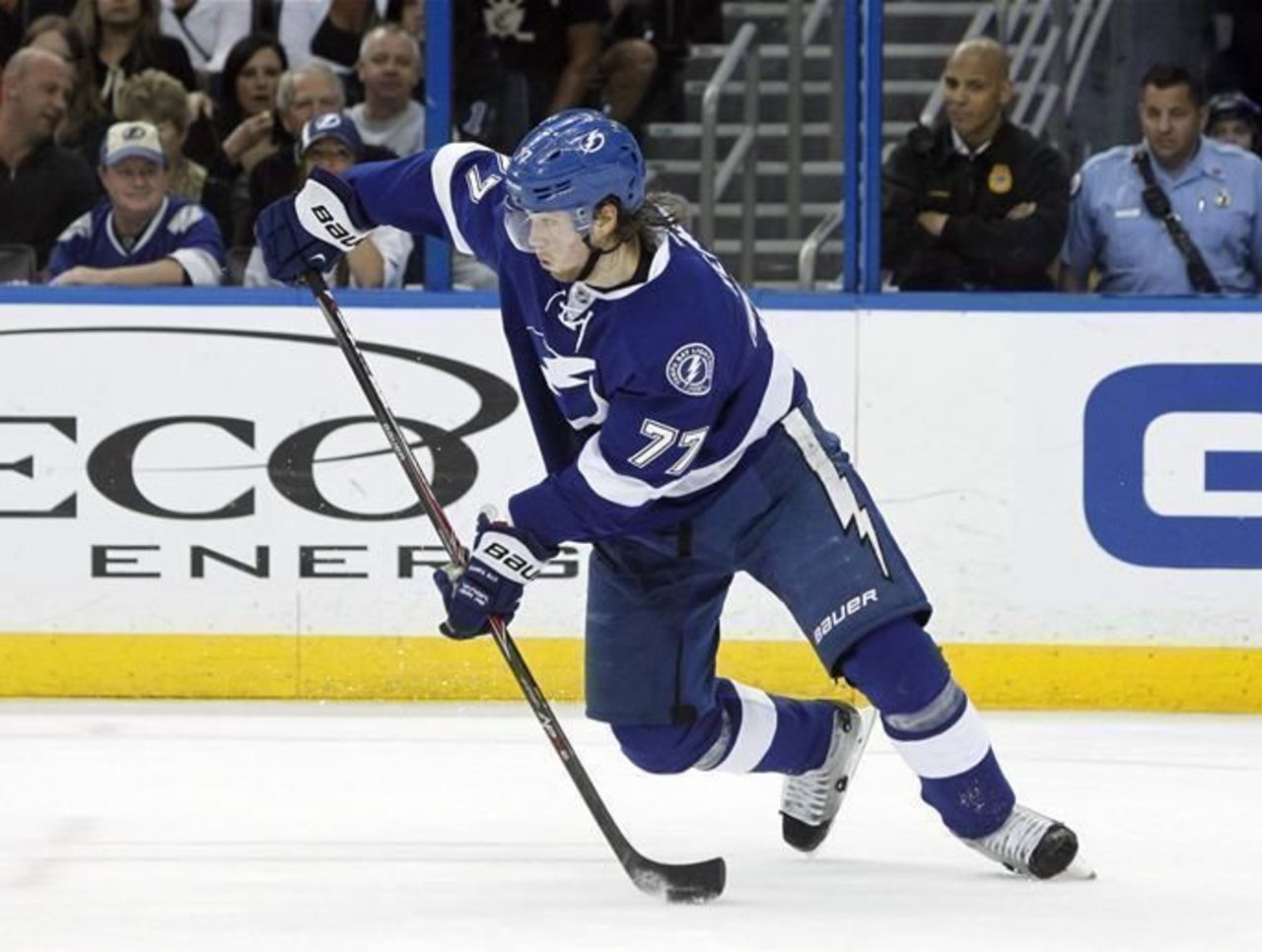 Victor Hedman is 6-foot-6, 235 pounds, and 23 years old. He is a behemoth. Sometimes it takes the bigger, younger players a little while to figure out how to properly operate a machine of that size. Now that Hedman has had a few years in the NHL using his, he's becoming dominant.
Possession-wise, he moves the needle as well as any two-way defender in hockey not named Zdeno Chara, P.K. Subban, or Drew Doughty. Over the past four seasons Hedman has shared the ice at even strength for more than 300 minutes with 20 skaters, 18 who did better by Corsi For percentage with Hedman than they did without him. That's elite performance.
Hedman hit 20 points in both his first two seasons in the league. Then he hit 20 in a lockout-shortened year. It all finally came together last year, when Hedman racked up 55 points, fourth most among defenseman, and only one behind Shea Weber (in four less games). This offensive flair was reinforced by his zone-entry numbers, which were the best among Lightning defenders by a great deal, and a "shots off zone entries" number that rivals hockey's best defensemen.
Defensively, Hedman is nearly impossible to enter the zone against with control of the puck. When targeting Hedman on entries from the start of the 2013-14 season through to January 19, teams managed a controlled entry rate below 50 percent, which makes Hedman unique among top-pairing guys. Also fantastic: his 14.8 percent break-up rate when players go down his side.
As you'll see below, he can use his reach and sheer physical size when he's in trouble. Here's one of hockey's fastest skaters in Darren Helm, taking off wide on Hedman (who started from a standstill) with the puck. Helm's moving pretty good here.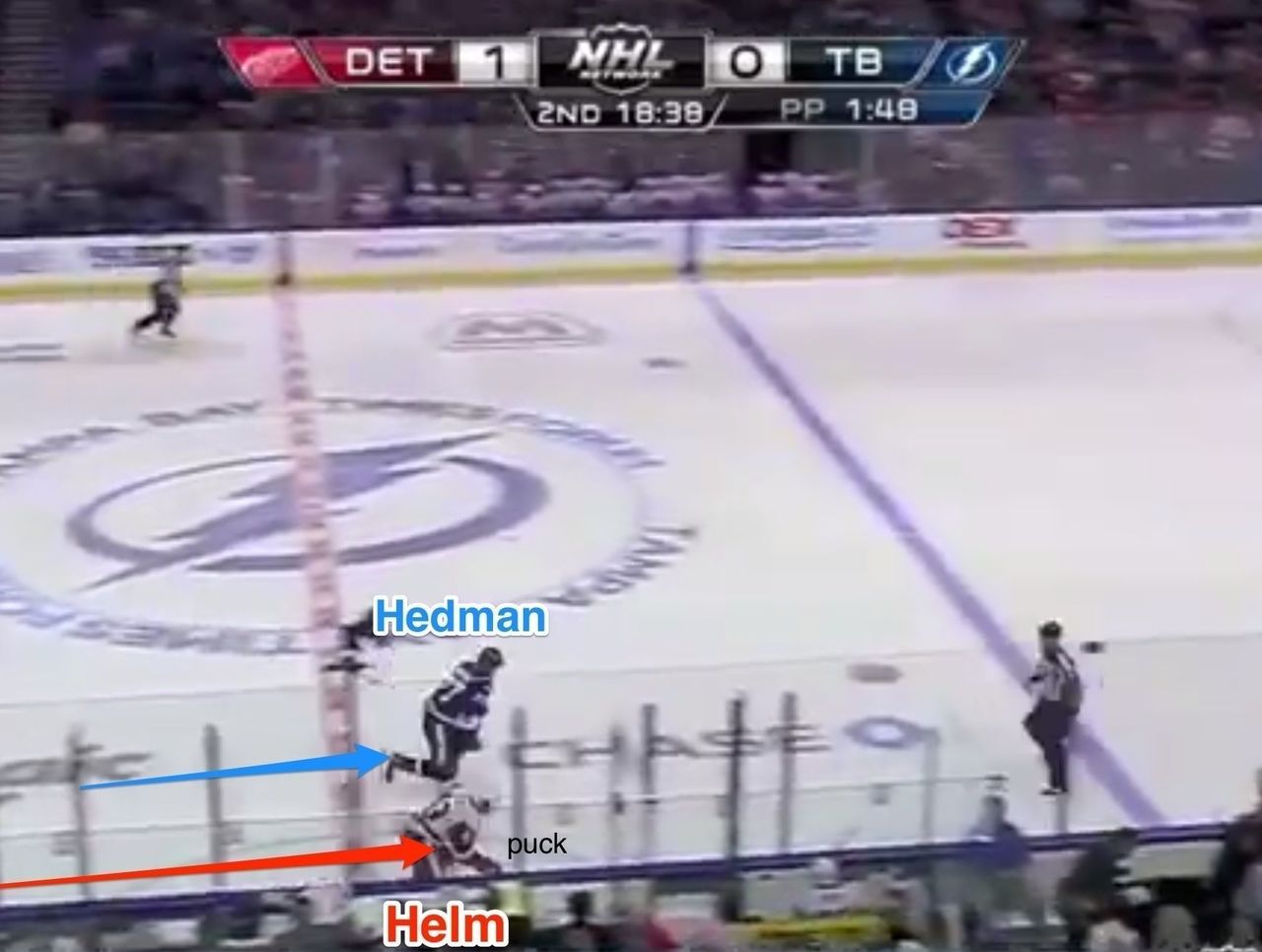 Below, Helm gets body position as Hedman tries to rub him out.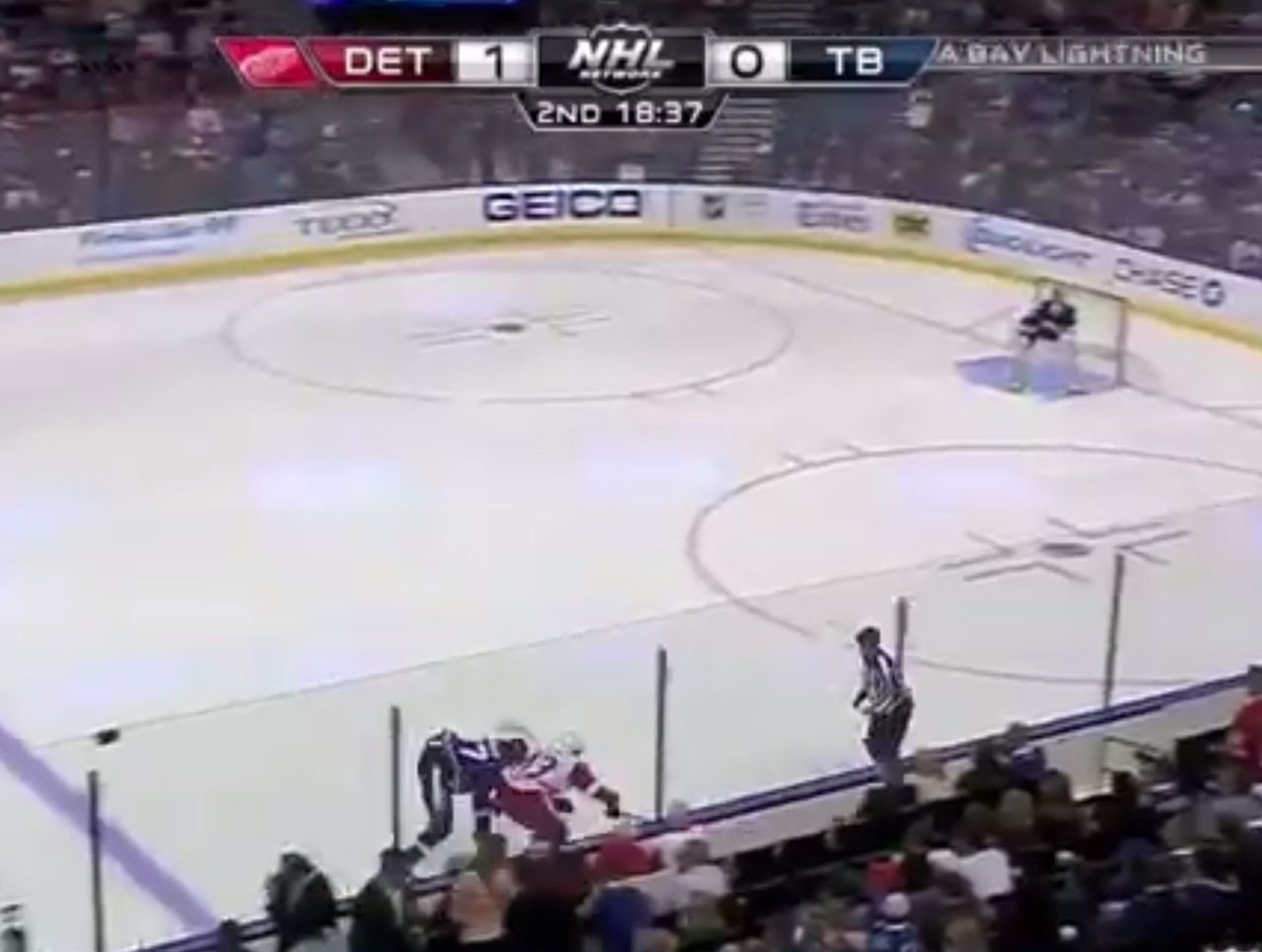 Helm starts his cut in, and Hedman doesn't do what most D-men do.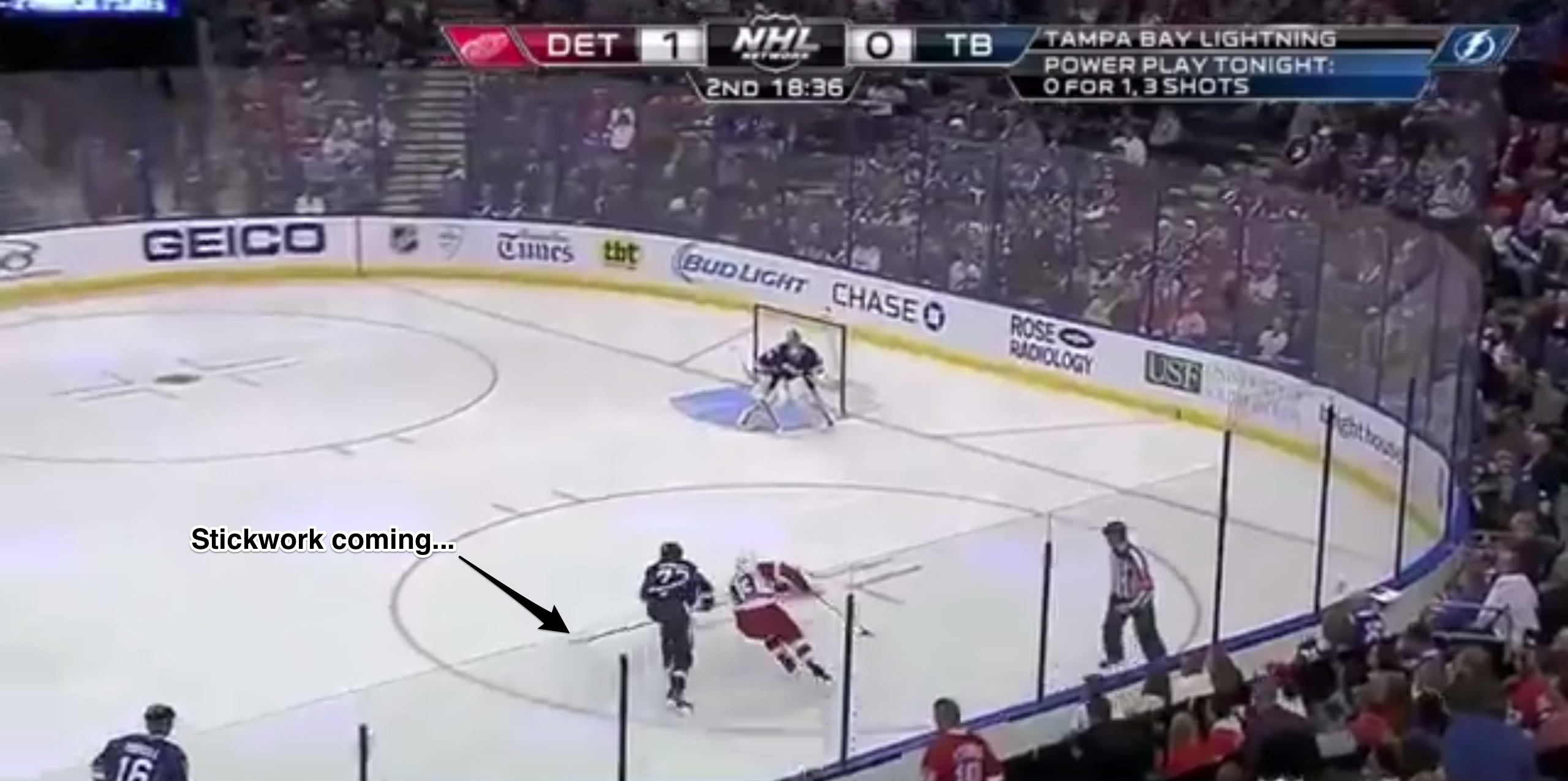 He doesn't panic and lay out and take a penalty. He uses his length to make a clean defensive play.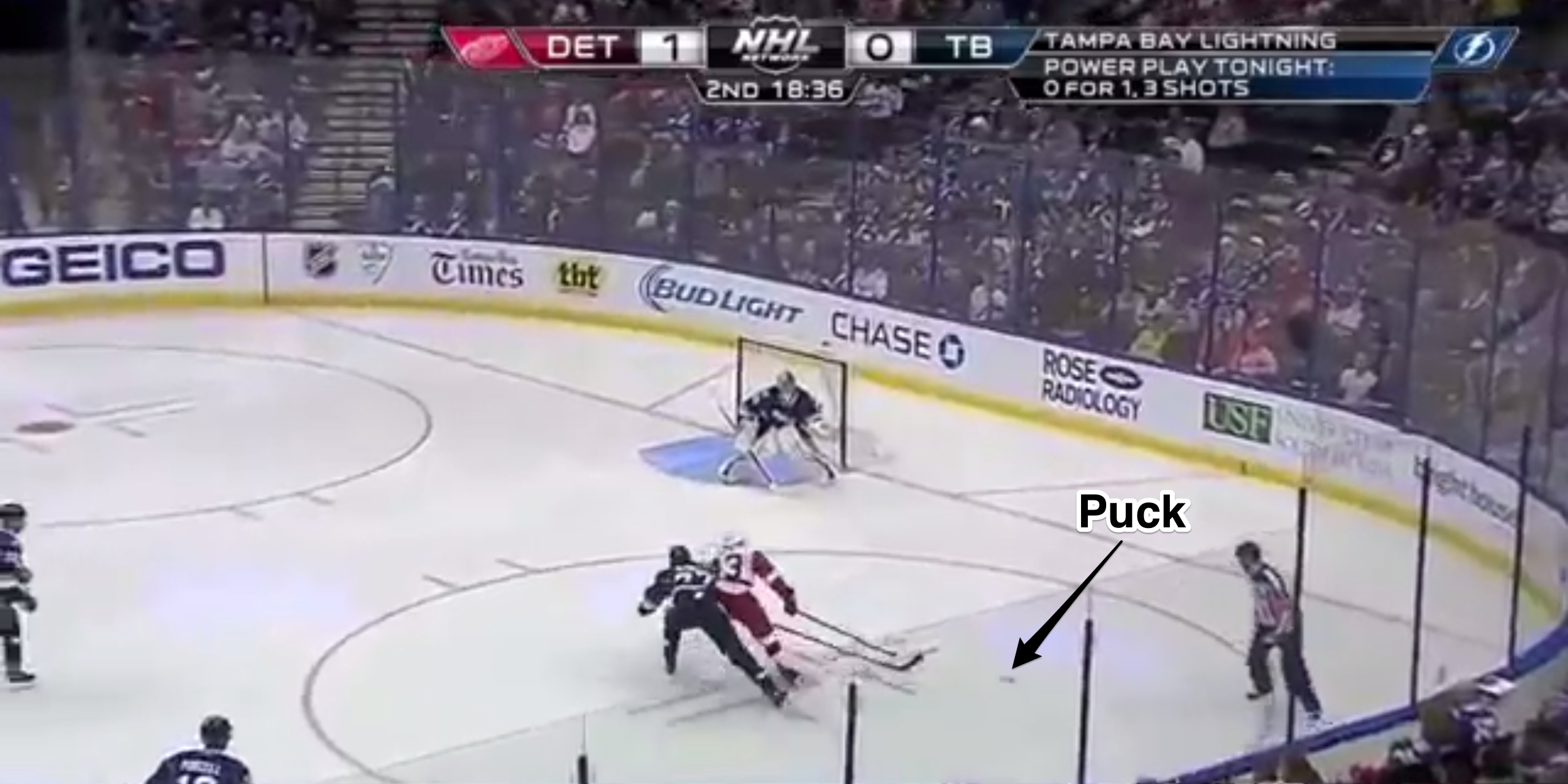 Both guys are left standing, and the threat has been quelled.
Hedman's footwork has improved as he's gotten older, so he's been able to be more aggressive and offer better gap control, which is one of the reasons his possession numbers are so good. As you can see below, as Detroit starts to head out of their zone, Hedman sees a chance to nip a rush in the bud. He does, and gets back in position in time to turn the play back the other way.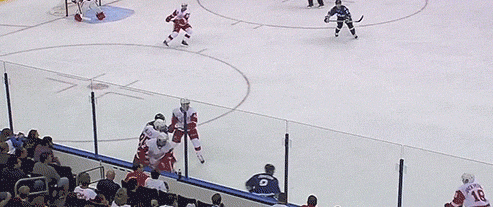 (Courtesy: NHL Network)
And below, look at the tremendous footwork of the 6-foot-6er before this great pass, which resulted in a penalty shot and eventual goal for Tampa.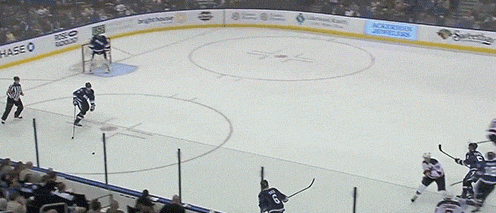 (Courtesy: Sun Sports)
Total franchise tent peg.
Steven Stamkos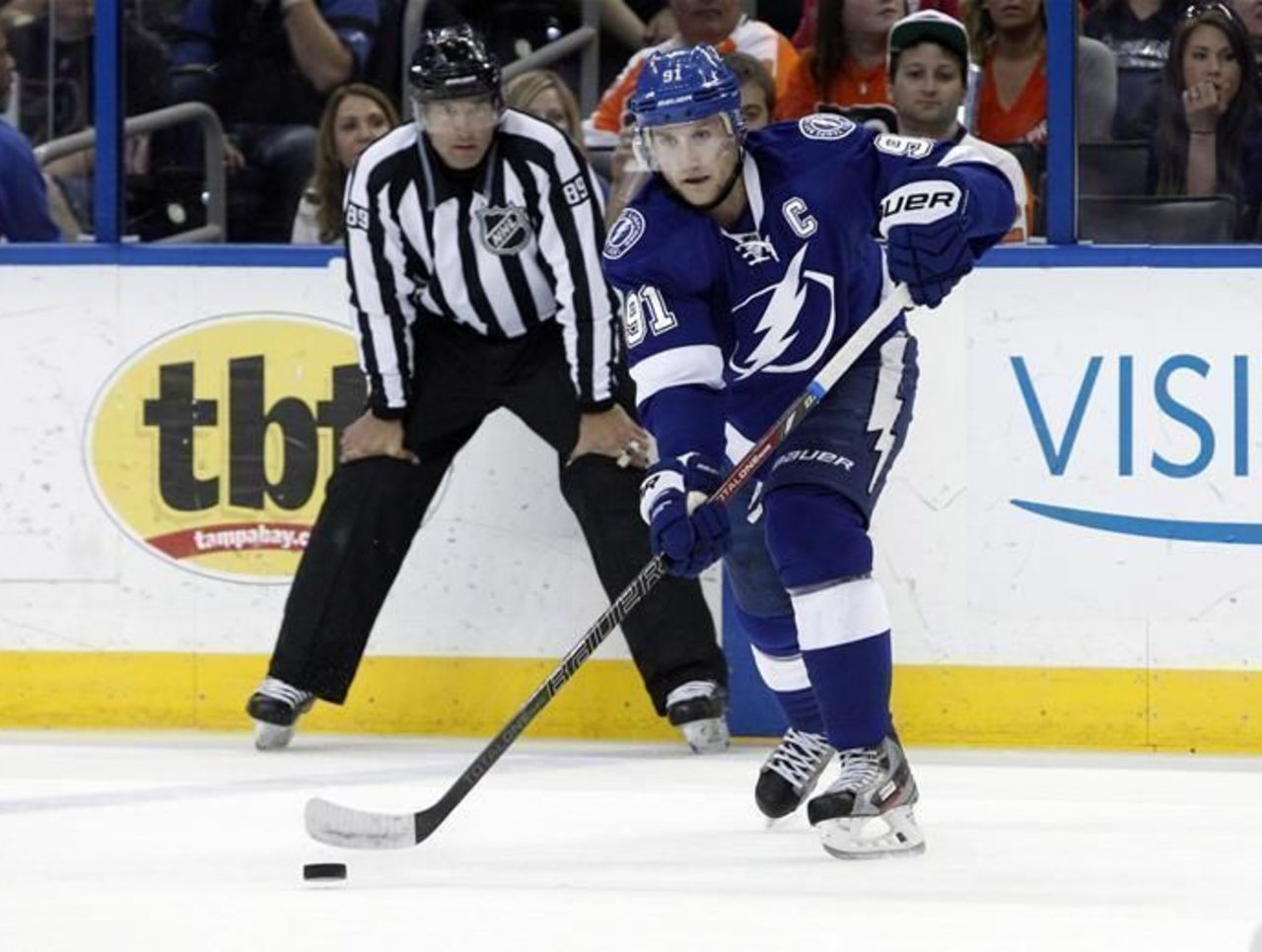 Everyone knows that Steven Stamkos owns one of the most dangerous shots in hockey. Over the past four seasons, the Lightning center is second among all regular NHL forwards in on-ice shooting percentage at even strength (out of 283 players that qualify) behind only Sidney Crosby. Where Crosby relies on his hand-eye coordination and anticipation to create goals with uncanny efficiency, Stamkos does it mostly by overpowering the world's best goaltenders.
On the power play, Stamkos has managed the fifth-best goal scoring rate among forwards who regularly play on the man-advantage over the past four years, and he ranks in the the top 15 in shot rate at five-on-four.
While Stamkos is a solid two-way player, his value isn't derived from a sky high Corsi For percentage. Rather it's his ability to drive the percentages, as opposed to the play, that makes him one of the rarest assets in hockey.
The less fancy way to say all that: the guy simply has a ridiculous shot. He finished just outside the top 40 in NHL goals last year, scoring 25 … in 37 games. When he winds up, it's not a fair fight.
And while you might think teams should take that shot away, and they should, watching him extra closely kind of leaves a penalty kill hamstrung.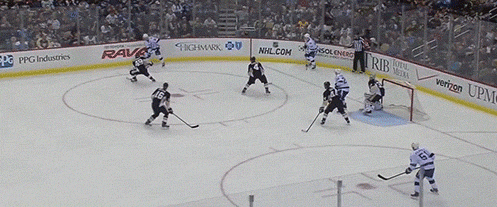 (Courtesy: Sun Sports)
Stamkos, despite not being a huge guy, plays a big game, and accomplishes the hardest thing in hockey - scoring goals - at a pace almost nobody from this era can match.
Ben Bishop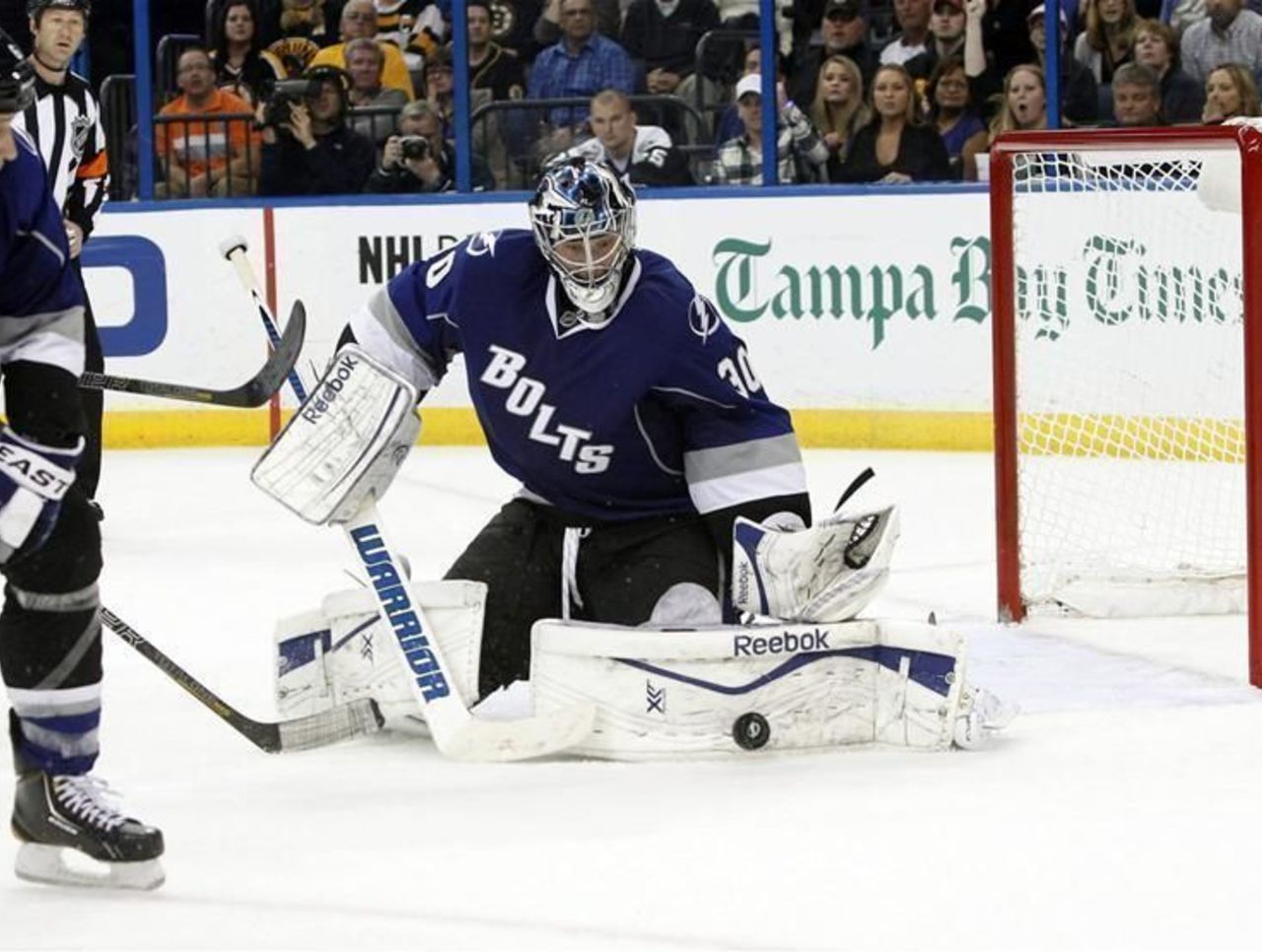 And finally, the "maybe" tent peg. The "maybe" applies to the future, because last year he was the tent peggiest tent peg who ever tent pegged. He was a finalist for the Vezina Trophywith a 2.23 goals-against average and a ridiculous .924 save percentage.
He stacked up the fourth-most wins in the league (37) and the fourth-most shutouts (five). And it's not like last year was a complete shock for the guy. He's 10th in even-strength save percentage over the past five seasons, better than names like Jaroslav Halak, Jonathan Bernier, and Carey Price.
At 27, Bishop has found NHL success by using his ridiculous, borderline unfair 6-foot-7 frame to make life hard on shooters. At his size, he can sit a bit deeper in his crease and give himself a little more reaction time, given the amount of pucks that find his body naturally.
To go along with that, he's efficient enough post-to-post to utilize his size.
And …
The Lightning looked like a totally different team when Bishop was injured at the end of last season and Anders Lindback took over. His end was their demise.
The Tampa Bay Lightning have all the pieces they need to build something special. With three pegs set in the ground, it's nearly time for things to take shape.
Comments
✕
Unique Team Traits: The Tampa trio provided an awesome anchor at every position
  Got something to say? Leave a comment below!