The Rangers' 4 bad options for replacing Derek Stepan
The New York Rangers' calling card last season was their forward depth, which took a major hit this offseason, particularly at center where the club lost capable defensive specialist Brian Boyle and veteran Brad Richards. 
What was an issue is now potentially a catastrophe, after first-line center Derek Stepan sustained a fractured fibula at practice Wednesday and is out indefinitely.
New York has four options to replace Stepan and none of them are good: 
In-House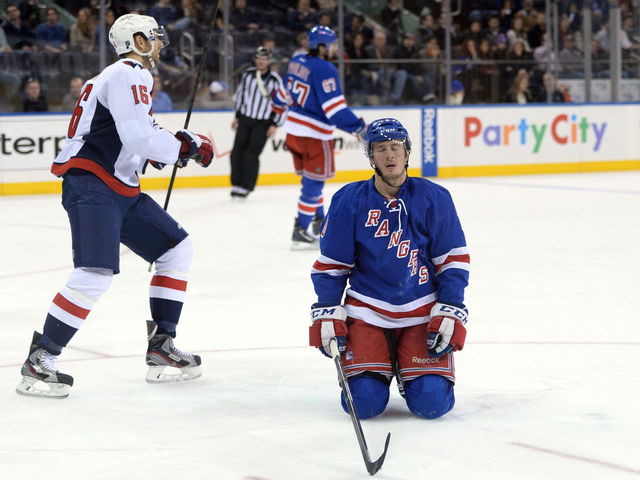 The Rangers were already thin at center, but what was a mild weakness is now a giant smoldering crater with Stepan on the shelf. 
In the NHL, a credible first-line piece is integral to establishing depth, since that primary asset soaks up the toughest competition, resulting in easier circumstances for the club's secondary players. Derick Brassard, for example, destroyed all comers in a third-line role in 2013-14, but he's unlikely to have similar success if he's thrust into Stepan's spot.
Brassard is clearly New York's best and only bona fide top-six pivot at the moment though.
It gets pretty grim after that. Young, inconsistent forward J.T. Miller, an occasional punching bag for head coach Alain Vigneault, could get a long look as the Rangers' second-line center, as could reclamation project Matthew Lombardi, farmhand Chris Mueller, and above-average fourth-liner Dominic Moore.
None of those players are a solid bet to provide anything beyond replacement-level performance in a second-line role.
The Free-Agent Market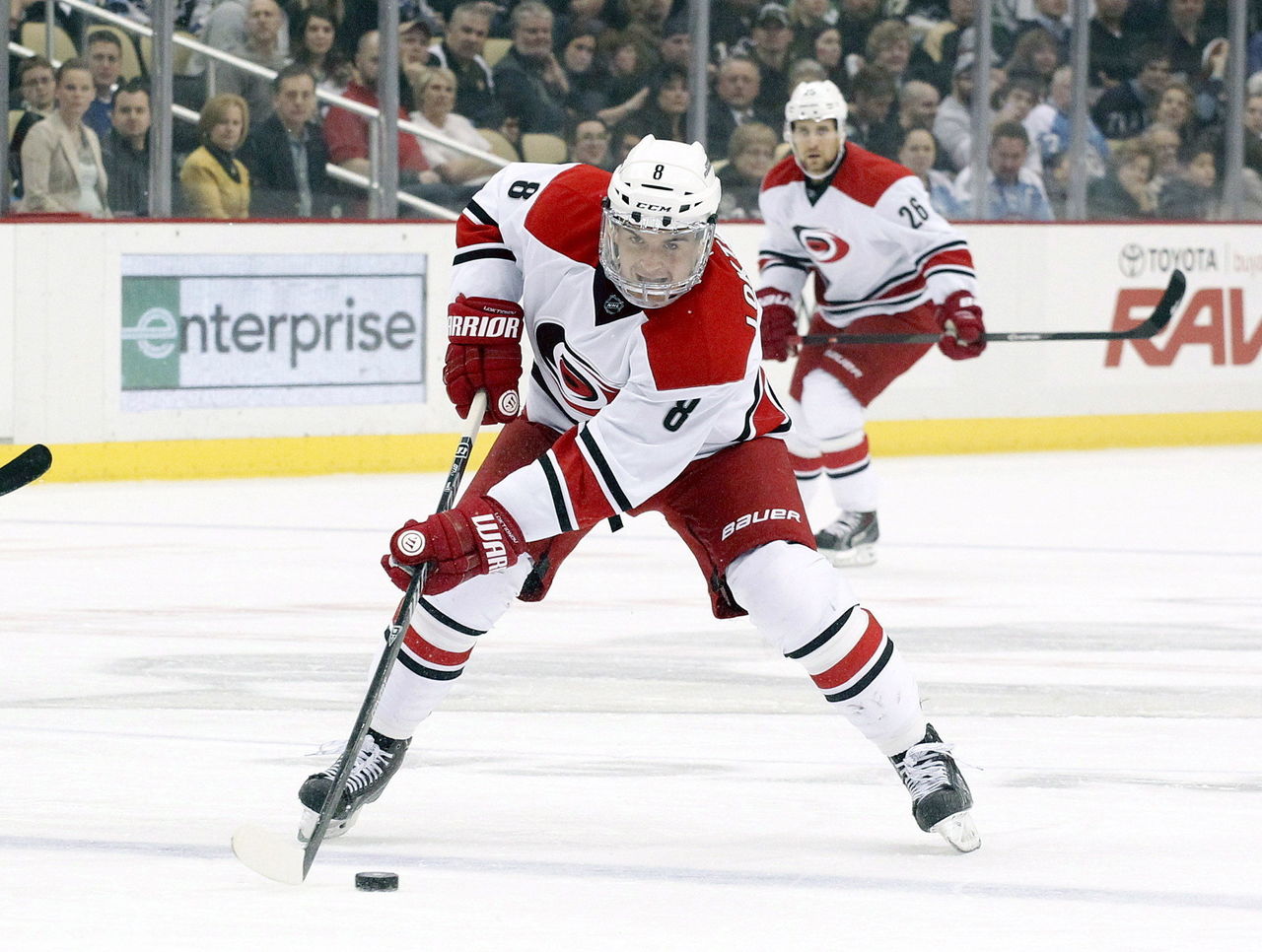 The free-agent market at this point is picked nearly bone dry, but there are a few useful pieces still available. By "few" we mean one. 
Andrei Loktionov, 24, has consistently managed auspicious underlying numbers and would instantly be a better candidate to succeed in a second-line role than anyone the Rangers currently employ.
The quality falls off in a big way after Loktionov, with names like Michal Handzus, Jeff Halpern, and Scott Gomez being the most prominent. 
The Rangers are at the 50-contract limit, which complicates matters, but adding Loktionov could be a sharp maneuver.
The Waiver Wire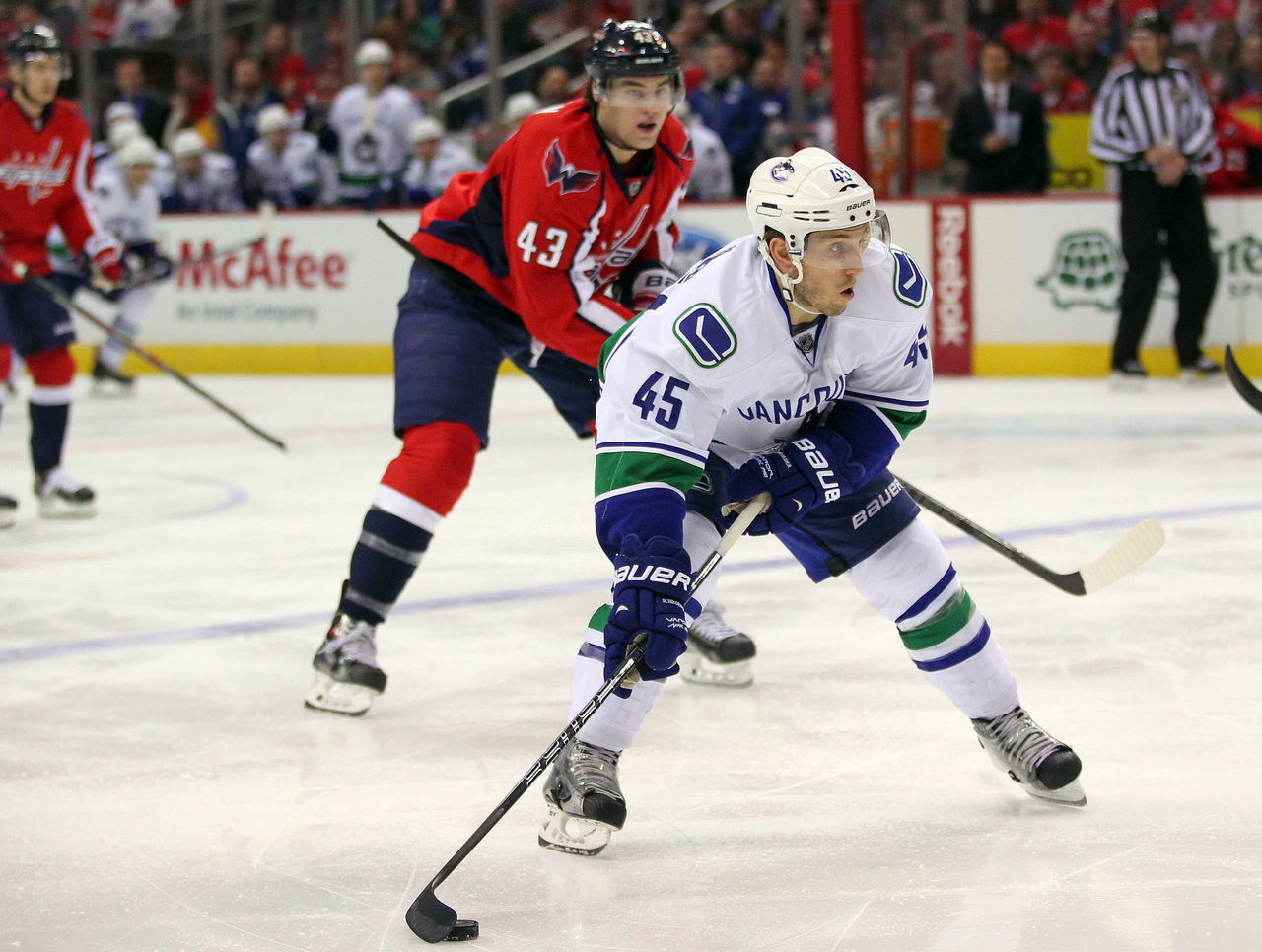 Prior to the beginning of the season, each team has to submit a 23-man roster and be salary-cap compliant. A handful of players will likely hit waivers during that process, and the Rangers could put in a claim on the likes of Jordan Schroeder, Scott Glennie, Trevor Smith, or Peter Mueller.
Schroeder was with Vigneault in Vancouver, and helped an injured and undermanned Canucks side keep their heads above water when Ryan Kesler missed the majority of the lockout-shortened 2013 season. If he can't break camp with the Minnesota Wild, Schroeder could fill in again for Vigneault, this time in Manhattan. 
The Trade Market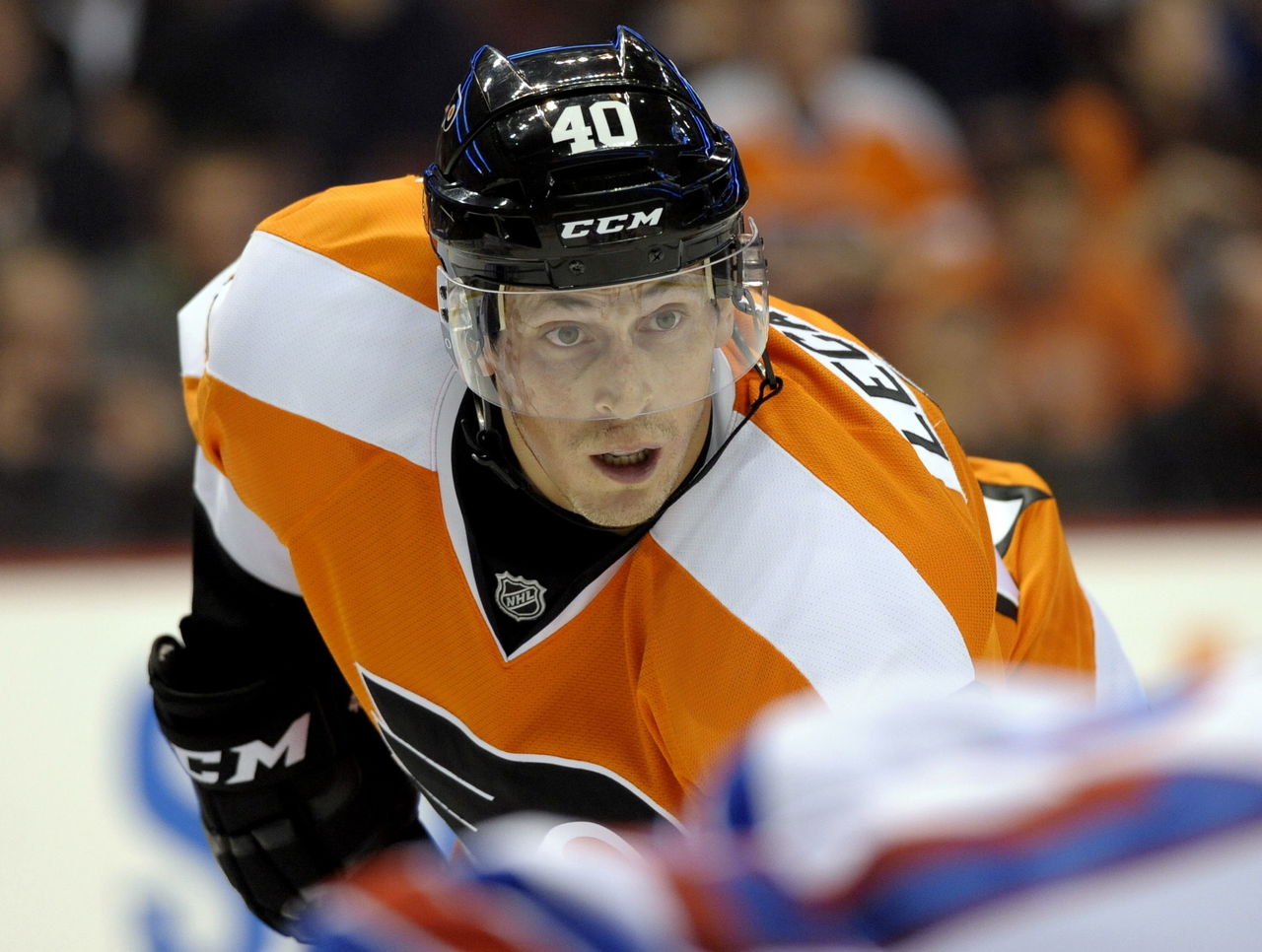 There are a handful of clubs with a glut of centers, some of whom might enter the season without a defined role. 
The Nashville Predators have Matt Cullen, Paul Gaustad, Colin Wilson, Mike Ribeiro, Derek Roy, and Olli Jokinen on the roster. With Mike Fisher poised to return from injury at some point in November, the Predators could presumably dangle a veteran on the trade market, though that obviously depends on how camp shakes out.
The Ottawa Senators and Vancouver Canucks could also have a center to trade - Shawn Matthias or Zack Smith - if young players like Bo Horvat or Curtis Lazar manage to make their teams. 
And if the Rangers get desperate, maybe general manager Glen Sather can talk the Philadelphia Flyers' Ron Hextall into keeping half of Vincent Lecavalier's salary and cap hit in a retained salary transaction. 
Comments
✕
The Rangers' 4 bad options for replacing Derek Stepan
  Got something to say? Leave a comment below!