3 players who could benefit from stalemated negotiations between their club and key RFAs
Russell LaBounty / USA TODAY Sports
Boone Jenner
The Columbus Blue Jackets are currently embroiled in a bitter stalemate with franchise center Ryan Johansen, a restricted free agent who pivoted the Blue Jackets' top line expertly last season.
Johansen is skating in his hometown of Vancouver, B.C., and reviewing offers from a slew of KHL teams. The show must go on, though, so as contract negotiations between Johansen and the club become increasingly acrimonious, the Blue Jackets have to figure out how to replace a 22-year-old, 60-point, 6-foot-3 first-line center.
It's an impossible task, but one option that's being strongly considered by head coach Todd Richards is bumping physical sophomore forward Boone Jenner back to the middle of the ice. Jenner, 21, played center in junior, but he impressed on the wing as a rookie last season, scoring 16 goals and totaling 29 points in 72 games. 
"If Johansen's here, we may have (Jenner) on the wing but we'd still be trying him at center," Richards told the team's website, via Pro Hockey Talk. "You take a player like that, a fierce competitor … I haven't seen him take a draw yet, but I bet he takes a draw like he plays a game. You better be ready."
Even if Jenner sticks at center it's unlikely that he'll simply be thrust into Johansen's role (more likely the Blue Jackets will feed veteran Brandon Dubinsky to the wolves), but this situation still offers Jenner an intriguing opportunity to showcase his versatility and two-way abilities. 
Between Jenner, Dubinsky, and Artem Anisimov, the Blue Jackets arguably have a good enough group of centers to tread water during Johansen's potential absence.
David Warsofsky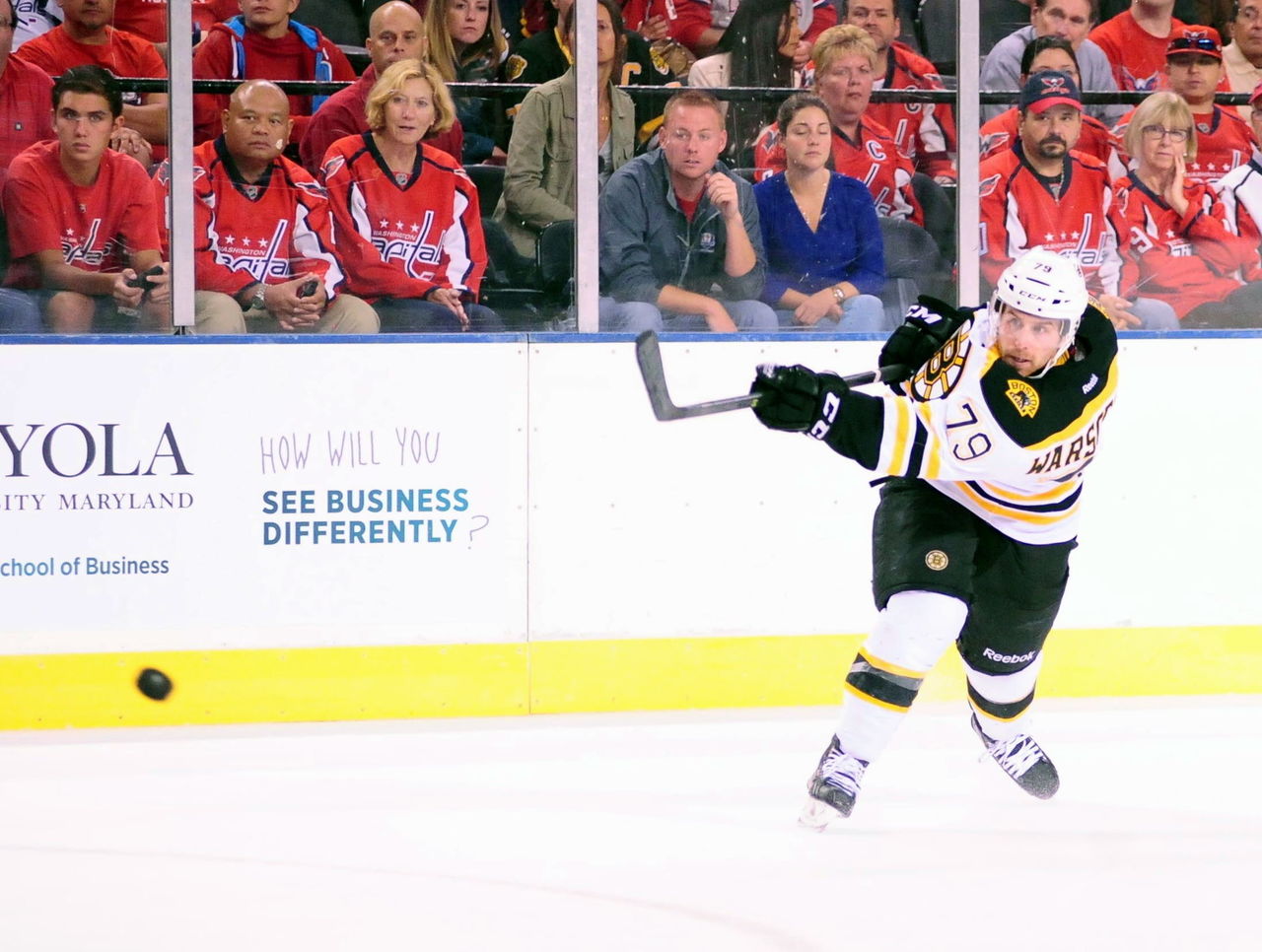 It seems unlikely the Boston Bruins will come to terms with restricted free agent defender Torey Krug, who had 40 points as a rookie in 2013-14, until they clear cap space either with a trade, or by placing Marc Savard on Long-Term Injured Reserve (LTIR). 
In the meantime, 24-year-old rookie David Warsofsky is likely to receive an extended look in Krug's usual spot on the first power-play unit.
"Certainly will be an opportunity for him," general manager Peter Chiarelli said of Warsofsky's status ahead of training camp, per Amalie Benjamin of The Boston Globe. "Similar size and type of defenseman (as Krug), so he should take advantage of it.
"I thought he had a real strong finish last year in Providence, like every time I saw him, he was one of the best players on the ice and he was doing things we were telling him to," Chiarelli continued. "He was moving the puck, he was skating, his escape ability is terrific, like turning the net, and real good vision on the power play."
Added Chiarelli with a flourish: "Now, will he be ready for our team? Let's see how things sort out, but he's put his time in and he's a guy to watch, too."
One thing working in Warsofsky's favor, beyond the stylistic similarities, is his left-handed shot. If the Bruins want to use Zdeno Chara in a net-front role with the man-advantage, as they did last season, the club won't be left with many lefty options for the power play (although Dennis Seidenberg is an underrated offensive point man). 
Warsofsky hasn't been as productive as Krug so far in his professional career, but Krug's uncertain contract status provides Warsofsky with arguably the audition of his life. 
Ty Rattie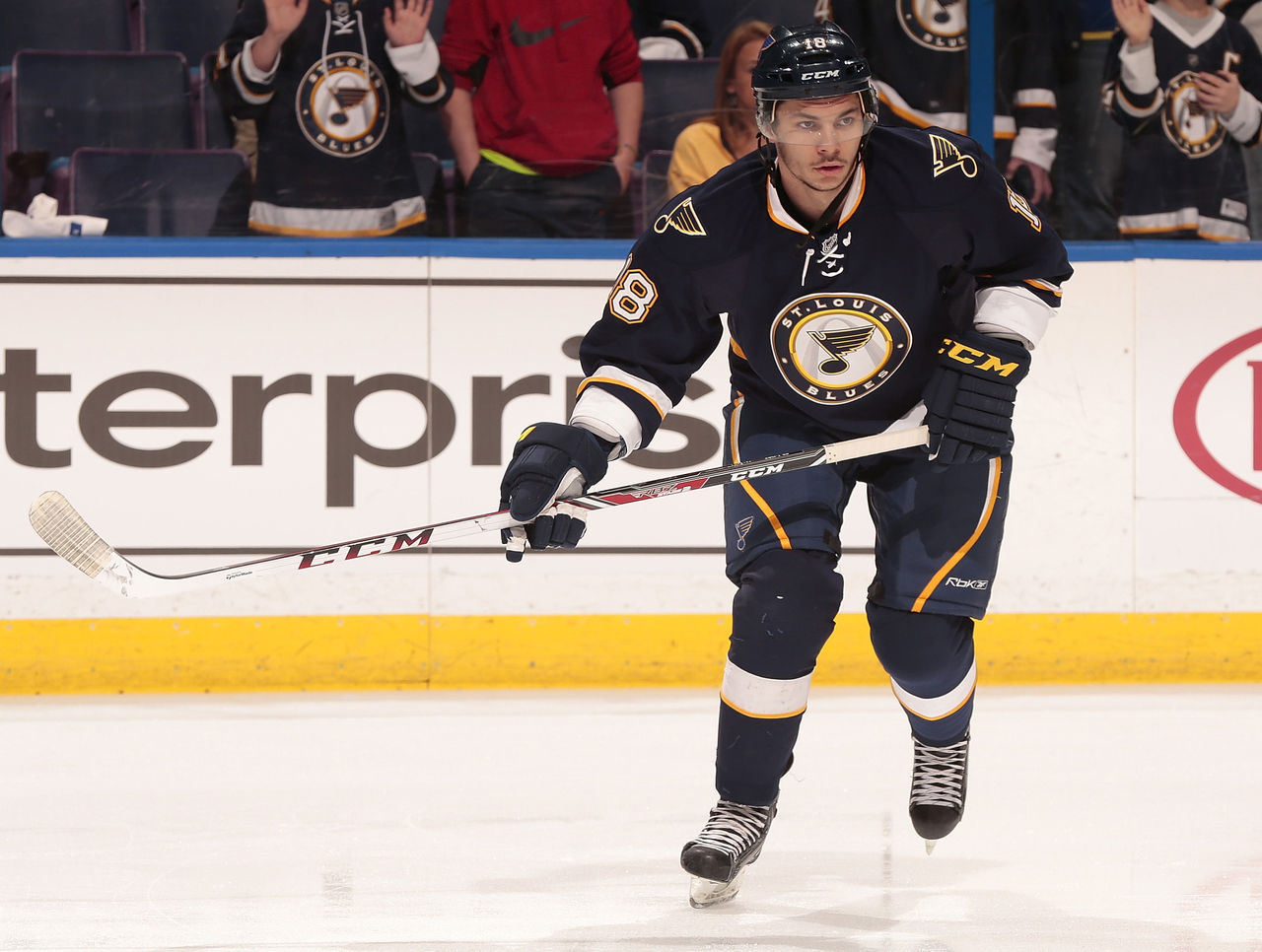 The St. Louis Blues aren't close to reaching an agreement with skilled offensive forward and restricted free agent Jaden Schwartz, who is coming off of a 25-goal, 56-point season as a 21-year-old. Schwartz's absence from training camp leaves a gaping hole among the St. Louis Blues' top-six forwards, and there will be stiff competition to fill his spot while the impasse between Schwartz and the club continues. 
One of the leading candidates to replace Schwartz is right winger Ty Rattie, a former Portland Winterhawks sniper who scored 31 goals in 72 games during his first professional season with American Hockey League's Chicago Wolves. 
You know the Blues are hoping Rattie can win a spot in their lineup because they've placed him on a line with Paul Stastny and Alexander Steen to open training camp. Young players don't receive an assignment that plum this early in camp if they don't have a shot to make the club.
"It makes training camp a little easier for me, obviously two of the premier players in the league and two Olympians," Rattie told the St. Louis Post-Dispatch of playing with two bonafide top-line players. "I'm just trying to soak it all up and learn as much as I can."
Comments
✕
3 players who could benefit from stalemated negotiations between their club and key RFAs
  Got something to say? Leave a comment below!