Unique Team Traits: Alex Ovechkin is the nuclear bomb of power-play weapons
theScore's multi-part team previews include a look at something that separates each team from the pack. From specific breakouts to power-play formations and beyond, Justin Bourne and Thomas Drance hope to highlight something you haven't noticed in the past.
What we noticed
Washington has a puck-launching machine on the power play, everyone knows it, yet somehow he still gets shots off
In 2012-13, Mike Ribeiro was the league's single most efficient point producer in 5-on-4 situations. See what happened was, he passed the puck to either Mike Green or Alex Ovechkin, and one of them shot the hockey puck into the hockey net.
This past season, the gentleman who took Ribeiro's spot on the power play, Nick Backstrom, led the NHL in points-per-60 minutes in 5-on-4 situations. We really wanted to explain how something the Caps do on the power play is the catalyst for their success, but let's be real: it's Ovechkin's shot, man. That's it.
That's not to say it isn't incredible that the Caps are still able to succeed using that bomb, despite everyone knowing what's coming, because it is. Washington's power play is an unfair murder machine. Let's dive in.
The numbers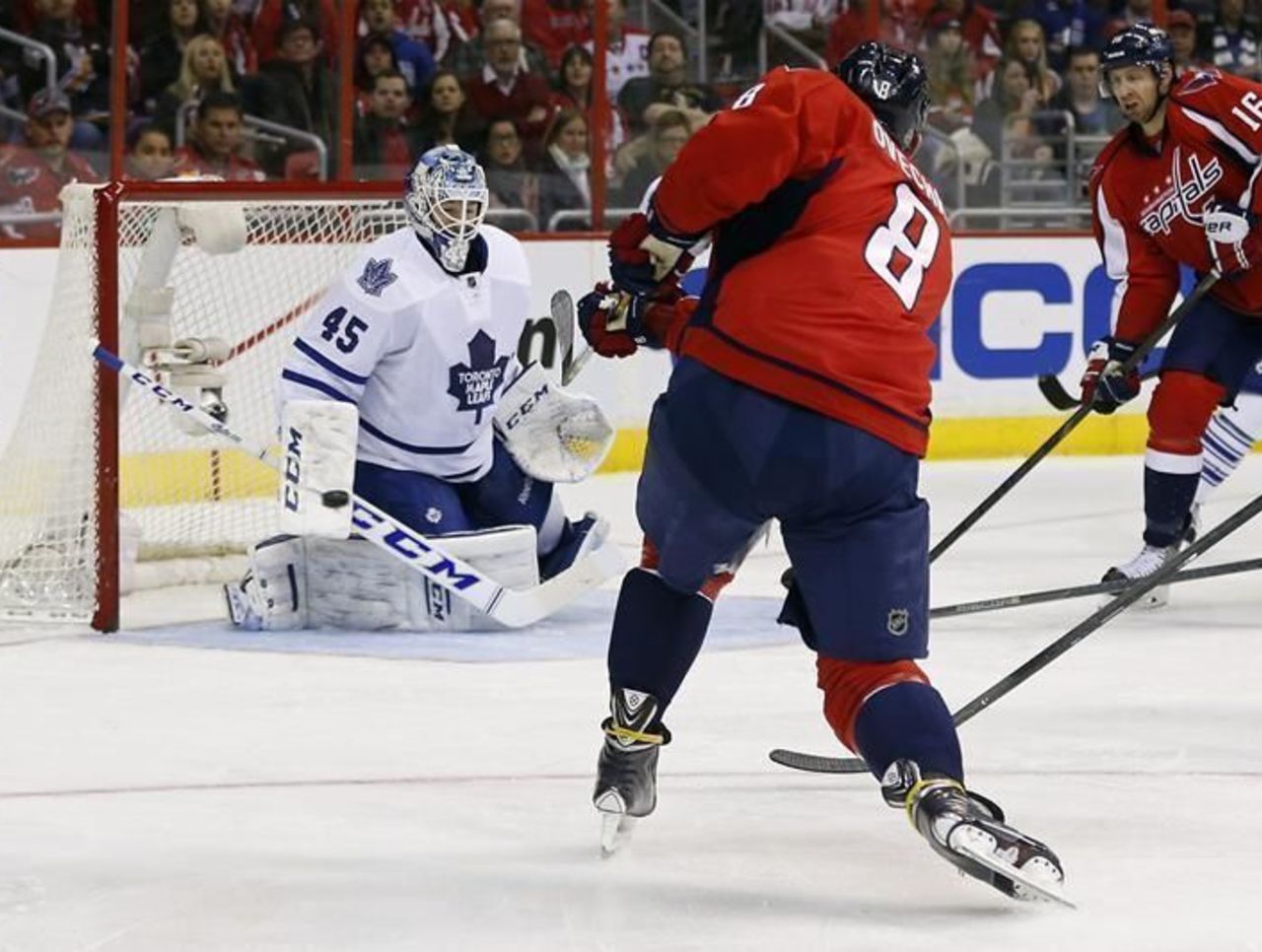 Using their vaunted 1-3-1 formation, the Capitals scored the most power-play goals of any team in the league last season (68) and finished tied with the Pittsburgh Penguins for the best power-play conversion rate at 23.4 percent.
The 2013-14 campaign was actually Washington's second consecutive season boasting probably the single most effective power play in the NHL. Where their success during the lockout-shortened 2013 season was built entirely on the percentages, this past season the Capitals generated shot volume at an elite level, too, and finished the year with the second-best 5-on-4 shot rate, second to only the San Jose Sharks.
That's not to say that the Capitals built their 5-on-4 success on the back of shot volume alone. Though the club incurred some natural regression after converting on over 20 percent of 5-on-4 shots in 2013, they were still efficient as hell and converted on 14.9 percent of their 5-on-4 shots last year - good for the second-best shooting percentage in the NHL.
So the Capitals generate volume and are clearly an above average shooting team, which is a dangerous combination.
The biggest part of that equation is obviously Ovechkin, who scored eight more power-play goals than the next closest player (Joe Pavelski). Ovechkin took 5-on-4 shots at the highest rate among all NHL forwards in 2013-14, and took an additional shot-and-a-half more per sixty minutes than the next closest player, Steven Stamkos, who logged almost 250 fewer 5-on-4 minutes. 
According to behindthenet.ca's shooting data, Ovechkin directed 132 shots on net playing 5-on-4, which is 52 shots more than the next closest player, Tyler Seguin, who also played two more games. To put that massive gap in perspective, only 28 other NHL forwards managed 52 or more 5-on-4 shots on goal the entire season.
Though Ovechkin fired the puck on net at will with a man advantage, he was still absurdly efficient and capitalized on 18.2 percent of his 5-on-4 shots. Among the 30 forwards that were the most frequent 5-on-4 shooters last season - and remember that they were all worlds behind Ovechkin in shot rate - only two converted on a higher percentage of shots (Pavelski and Zach Parise).
The breakdown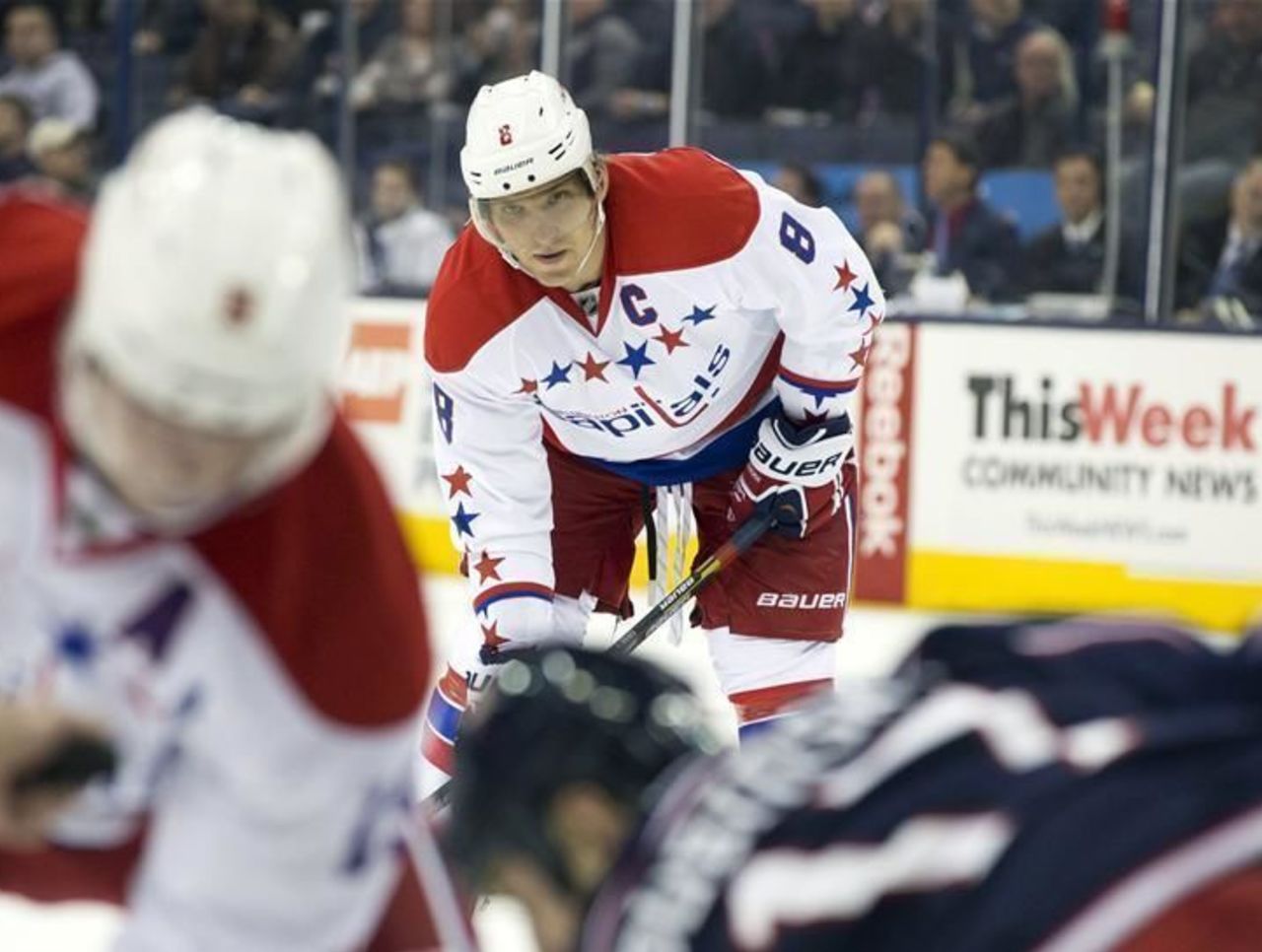 Because of how comically productive Ovechkin was - scoring 24 power-play goals - the rest of the power-play unit thrived, combining for an additional 44, with Troy Brouwer leading the way with 12, good for sixth-most in the NHL.
Of course, Brouwer and the rest of the power-play unit have Alex Ovechkin to thank for that.
The Capitals power play sets up in a 1-3-1, and runs everything off the right side. That's the equivalent to a magician using a sightly assistant and pyrotechnics to distract you while he gets his hat-rabbit ready.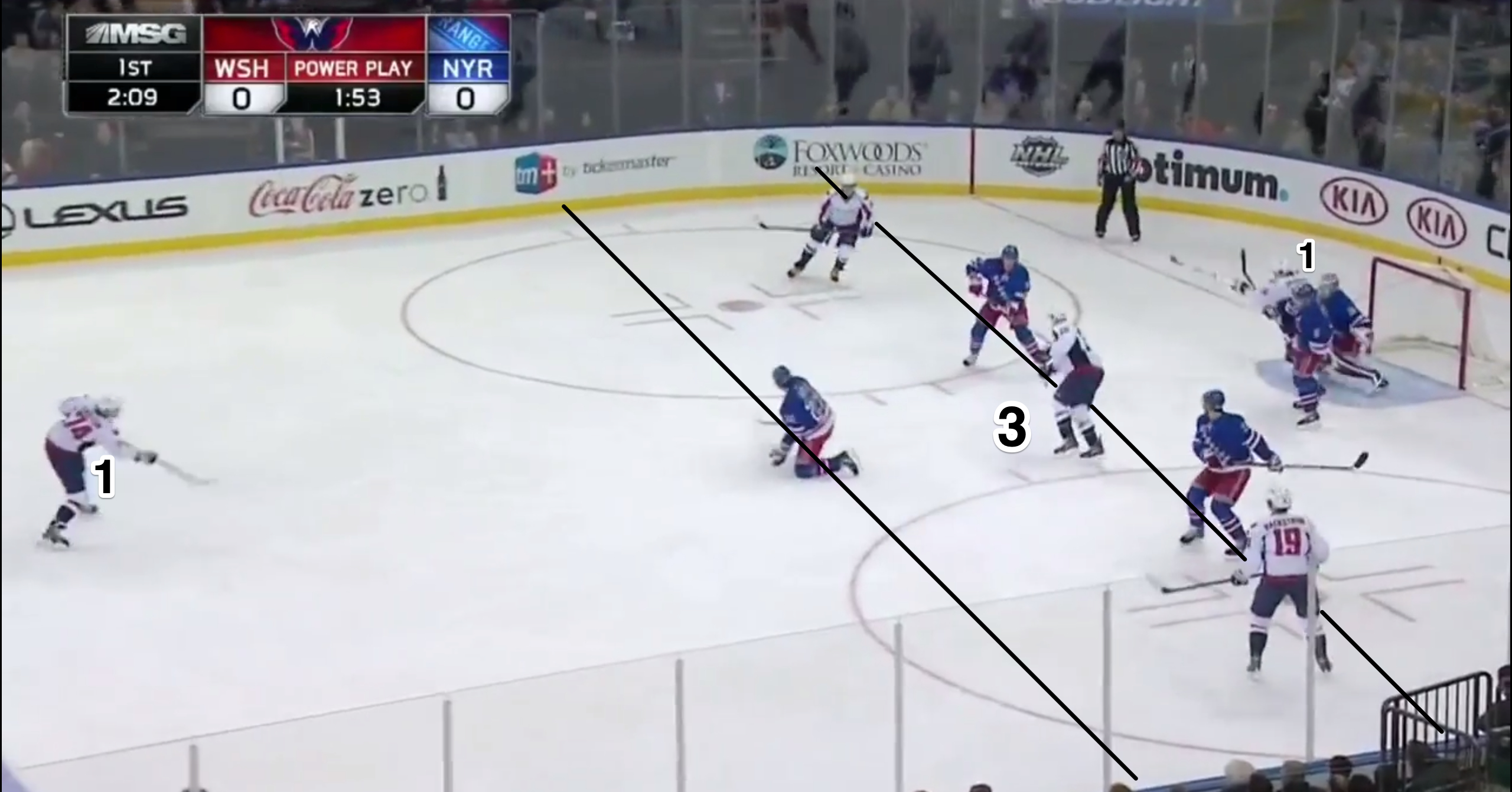 They simply want Ovi to bomb it.
In watching tape, the most impressive thing is Ovi's actual shooting percentage. Yes, he fires a ton of pucks, and finished near 20 percent, but that's strictly because of his eagerness to shoot regardless of the situation - even when he's covered. When he's not, he buries it what seems like half the time.
You can see here he won't score when he's covered, but if he isn't ...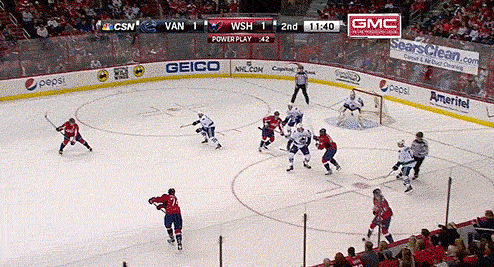 (Courtesy: CSN)
Obviously, you need to be aware of Ovi. No no, you need to obsess over him. Which is when the rest of the power-play members start licking their lips.
Mike Green has a fantastic shot. Troy Brouwer and Joel Ward have great touch in front of the net. Nicklas Backstrom has great vision. So sure, you can take away Ovi, and the rest of the team will just have a field day.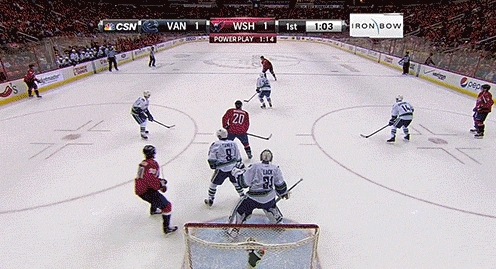 (Courtesy: CSN)
Look how open the guy in front is, below, because of the Ov-session.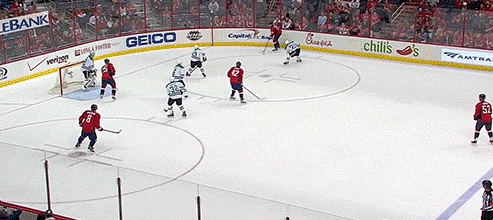 (Courtesy: Fox Sports)
"OH MAN, DON'T LET HIM TOUCH IT!" isn't an unreasonable thought on the penalty kill.
It's not a complicated power play, but the Capitals have perfect handedness all over the ice. Everyone can shoot at any time on plays run off of Backstrom's side. He doesn't do anything special but distribute to the most open guy. And he'll distribute, and distribute, and distribute, until someone naps on Ovi.
And that's all she wrote.