Fantasy: 5 players to target on the Dallas Stars
Jerome Miron / USA TODAY Sports
With your fantasy draft just around the corner, theScore's Ian McLaren and Darren Kritzer take a look at 5 players you should consider drafting this season.
Top Targets
Tyler Seguin
In his first season with the Stars and playing center on a full-time basis at the NHL level, Tyler Seguin ranked fourth in total scoring with 37 goals and 47 assists. The 22-year-old also posted excellent peripheral numbers, firing off 294 shots (fourth most in the league) and posting a plus-16 rating. 
Seguin asserted himself as an elite-level fantasy option last season and could prove to be even more valuable in leagues that count faceoff wins after working to improve in that area this summer. Based on theScore's forward composite rankings, Seguin is 15th among all NHL players.
Drafting him that far down the board could be a huge coup for fantasy owners.
Jamie Benn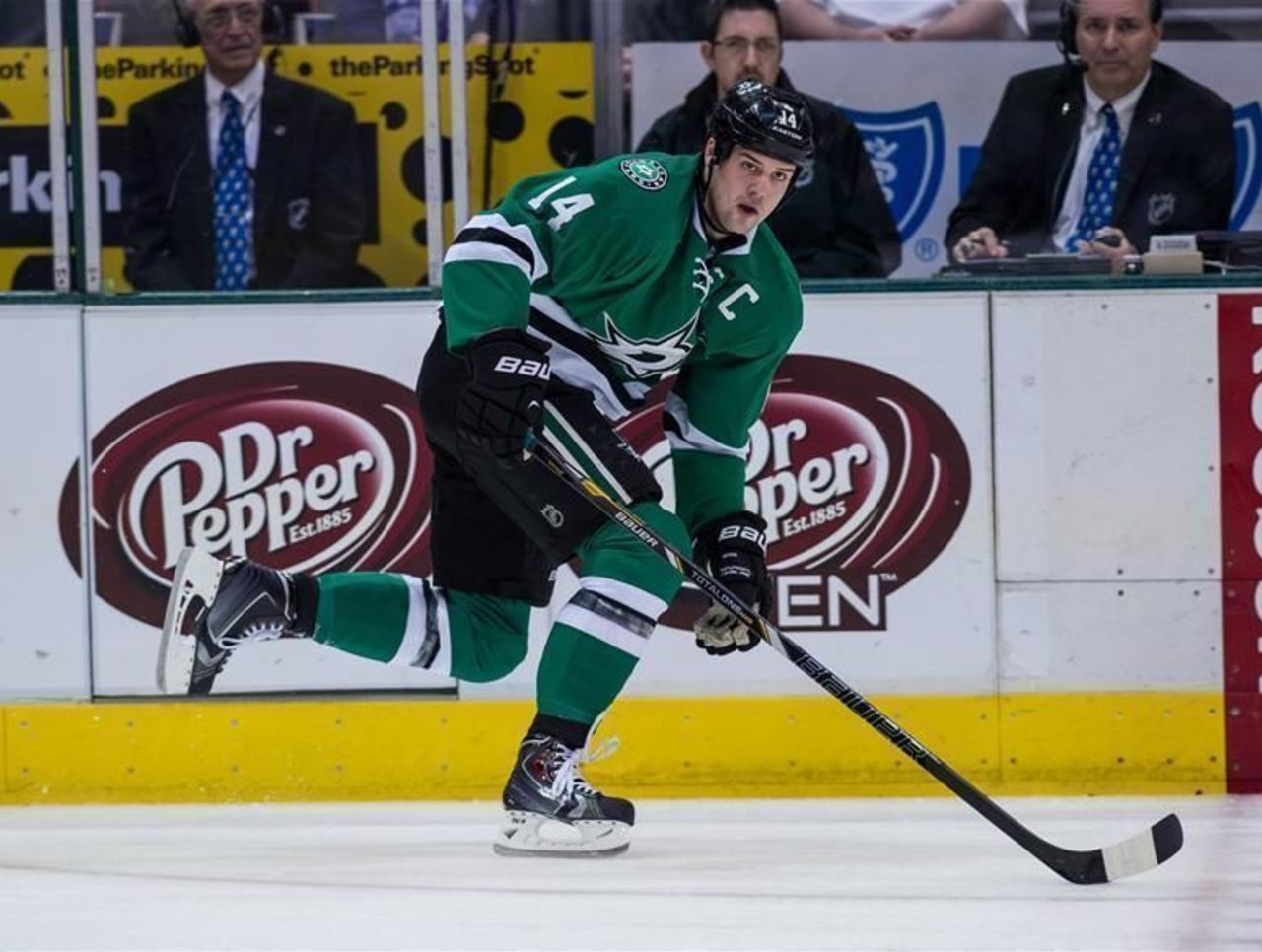 Seguin's running mate is also no slouch in fantasy hockey. Benn scored 34 goals and added 46 assists in 2013-14, with a plus-21 rating and 272 shots on goal. He also ranked fifth among NHL forwards with 355 shot attempts at even strength.
With one full season of playing together now under their belt, the positive chemistry between Seguin and Benn could result in the Stars captain hitting the 40-goal mark for the first time in his career. Throw in his ability to rack up hits and penalty minutes, and he'll easily one of the top all-around performers in fantasy hockey this season.
Jason Spezza
Fact: Jason Spezza ranks fifth among active players in career points per game, behind only Sidney Crosby, Evgeni Malkin, Alexander Ovechkin and Jaromir Jagr. 
Yes, he's moving over to the ultra-competitive Central Division, but a role as the Stars' second-line center - possibly alongside Russian sniper Valeri Nichushkin - could free him up from the opposition's best defensemen, allowing him to continue to produce at a high level.
Spezza will also be looking to cash in on a contract extension at some point in the next year, and, health permitting, he should be good for somewhere around 25 goals and 80 points.
Tap here to read about 3 Dallas Stars storylines worth following this upcoming hockey season.
Proceed With Caution
Ales Hemsky
Hemsky has all the makings of a fantasy darling. If he plays with Benn and Seguin on the top line, he'll benefit enormously, but he could also play with Spezza, with whom he displayed sparkling chemistry with during his short time in Ottawa last spring.
The 31-year-old is a 0.74 point per game player over the course of his career, making him a 60-point player over a full 82-game season. Hemsky topped 70 games only four times in his 11-year career though, making him a likely candidate to hit the injured reserve at some point.
The drawback here is that Hemsky doesn't shoot all that often, he averages just around two shots per game.
He may indeed strike gold in Dallas, but fantasy owners should avoid over-valuing him based on who he'll be playing with.
Take A Flier On
Alex Goligoski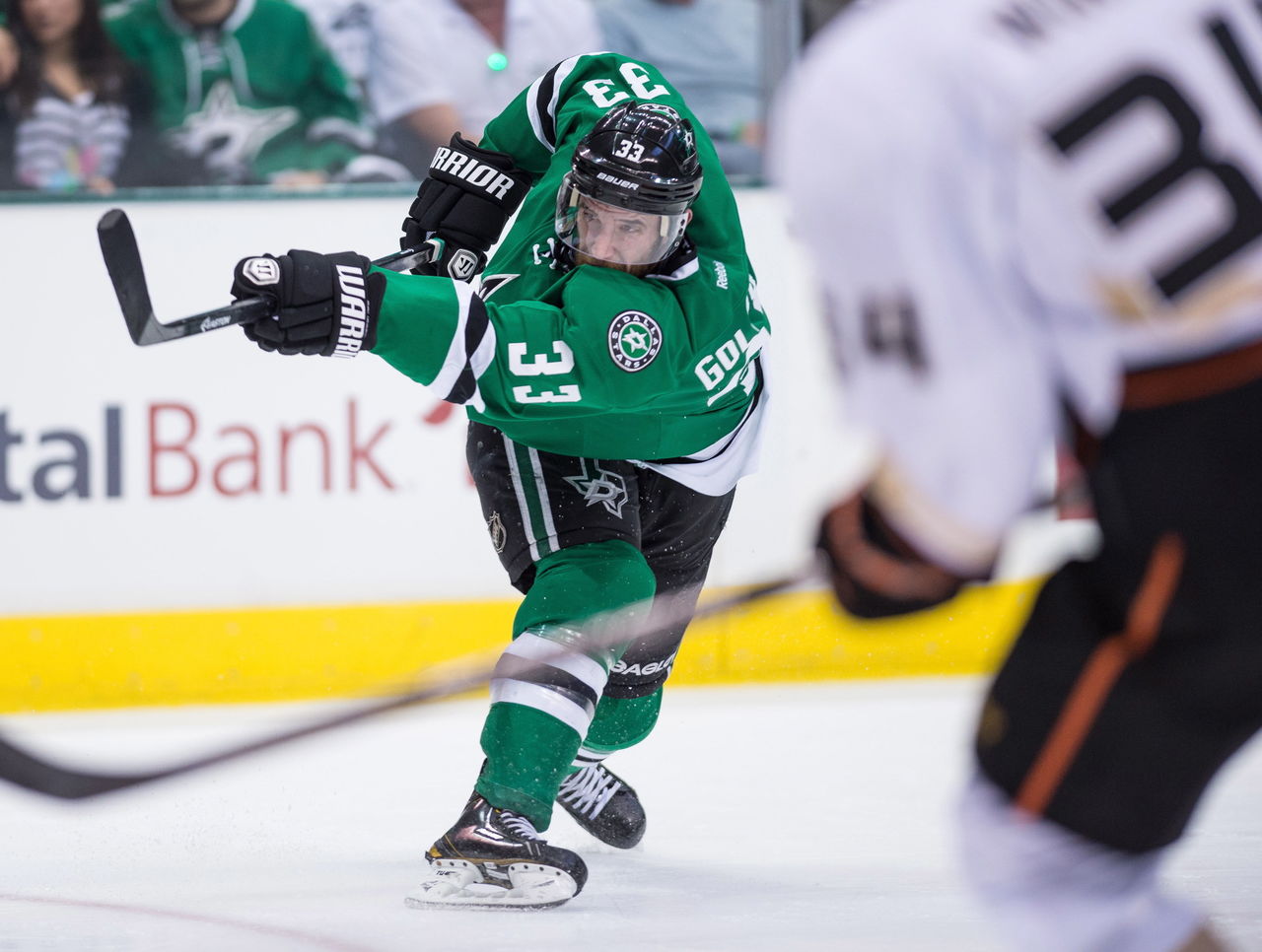 The 29-year-old set career highs in total points last season with 42 (six goals, 32 assists), as well as shots (141), hits (94) and blocked shots (154). Goligoski also ranked 19th among all NHL defensemen by averaging 0.99 points per 60 minutes at even strength. 
Goligoski is set to man the point on what should be a drastically improved power play, and should be a very solid option as a second defenseman on any fantasy roster.
[Stats courtesy Stats.HockeyAnalysis.com]
Tap here for a thorough round up of the Stars' offseason moves.