Buffalo Sabres: 3 storylines to watch this season
Timothy T. Ludwig / USA TODAY Sports
theScore's NHL editors take a look at three storylines to watch for each NHL team heading into the regular season.
Hot Trash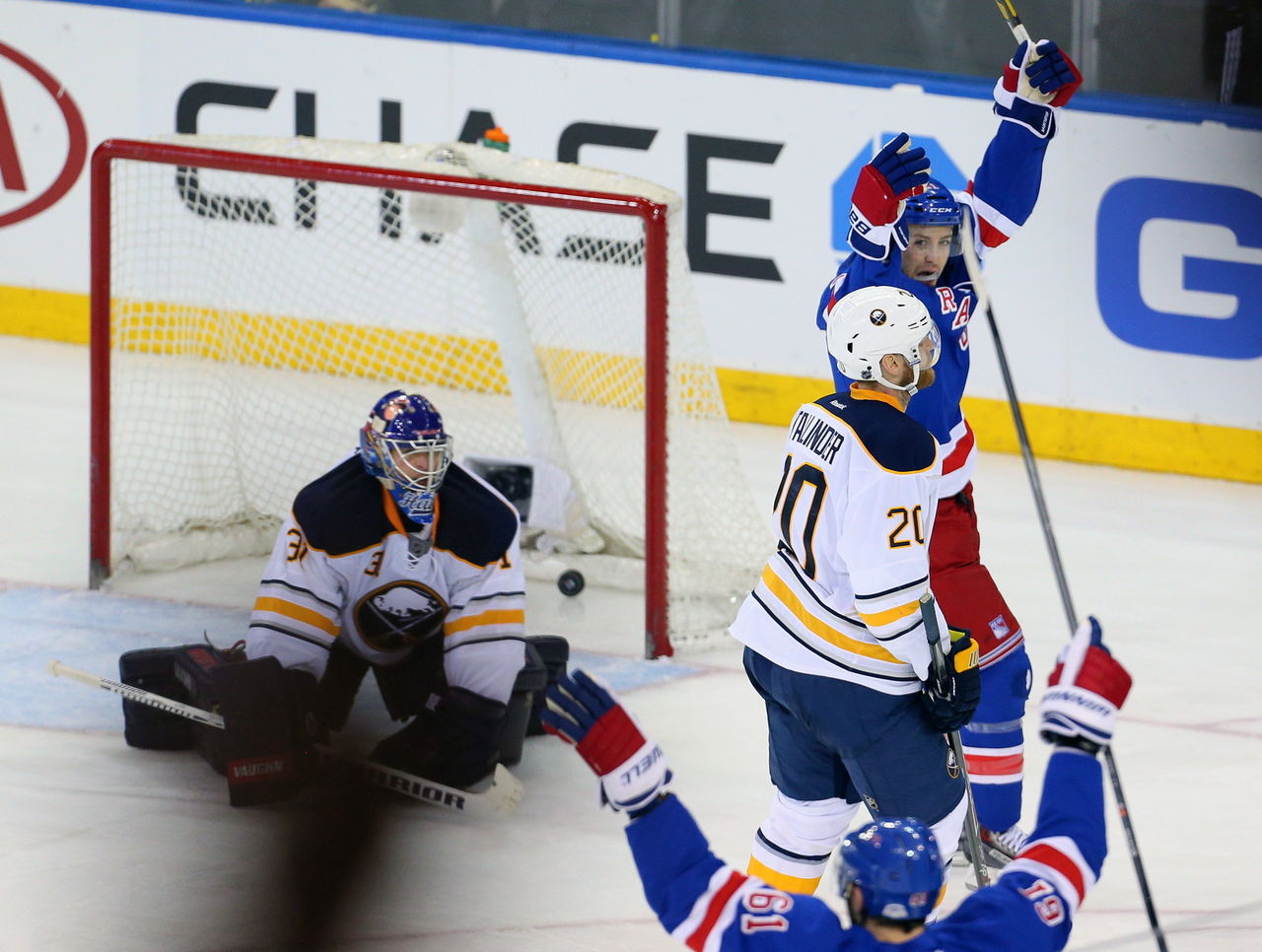 The Buffalo Sabres were very bad at hockey in 2013-14. Their season was so bad that they only narrowly avoided the ignominy of putting together a historically bad puck possession and offensive campaign. 
Going into the 2014-15 campaign, it's actually possible that they'll be even worse. 
Though the club added some useful veteran talent this offseason in Matt Moulson, Josh Gorges, and Brian Gionta, they lost Christian Ehrhoff - a top of the lineup defender - and really don't have anybody capable of filling that role. Also, in a league that eats its young, Buffalo's top-two centers (Sam Reinhart and Zemgus Girgensons) could conceivably be a combined 38-years-old.
Throw a bad defense corps with limited talent up front together, add in some young goalies who've never really been relied on as everyday, workhorse-type starters, and you've got a recipe for a hockey club that will not compete for much of anything this upcoming season. 
The question is: how bad can they be? Which brings us to ... 
Fated for McDavid, Awful for Eichel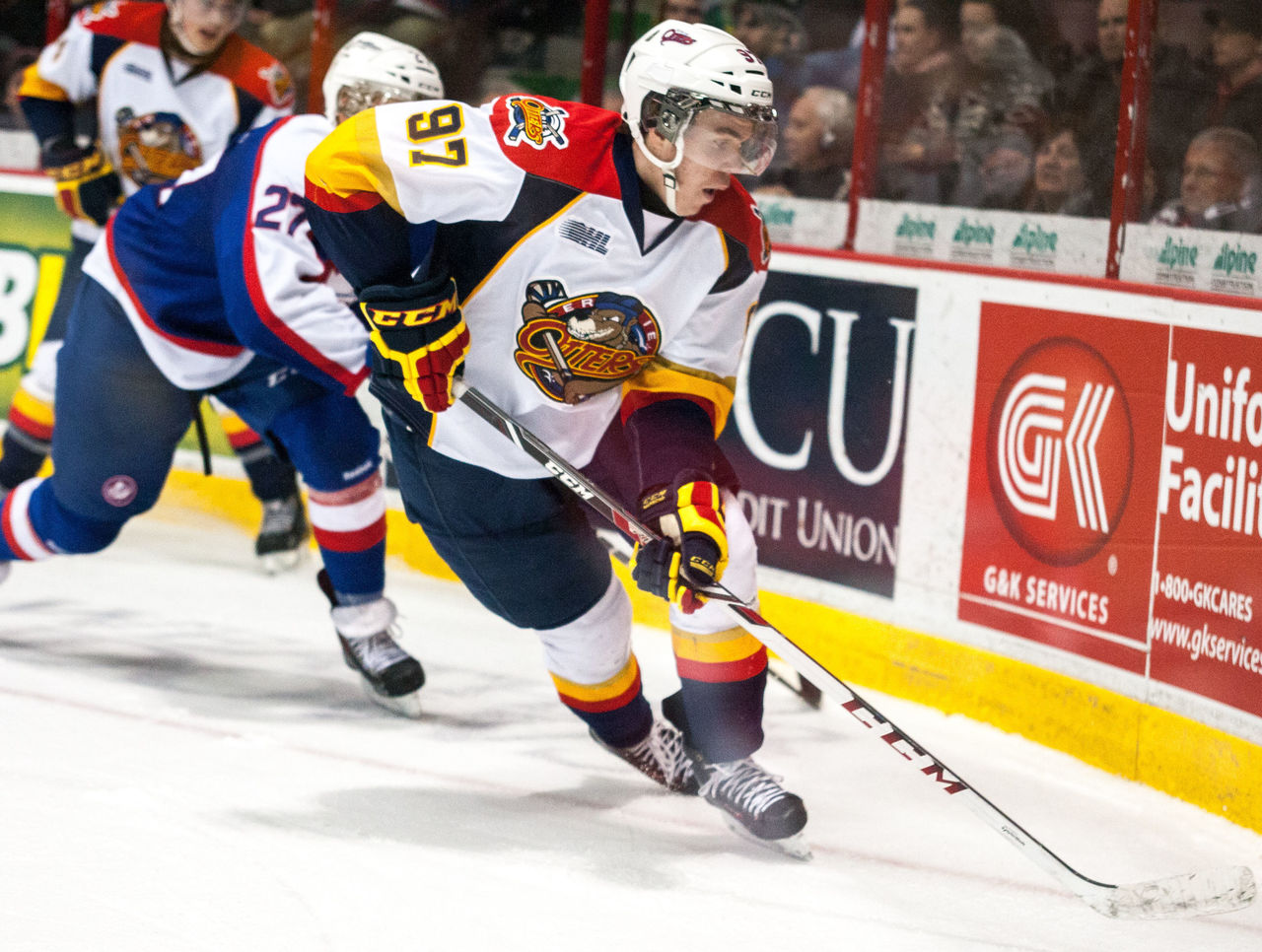 The Sabres are committed to looking to the future for hope, since there's none in their present, and the loaded 2015 draft class is their bright, shining beacon. 
At the top of the 2015 draft is a generational talent in Connor McDavid and a super-elite prospect in big American center Jack Eichel. If you stop to consider the complete lack of high-end skill on the current Sabres roster, it's imperative they land one of those two pieces in June.  
The Sabres are pulling out all the stops this season in pitching hope to the long-suffering sports fans in Buffalo, even going so far as to host an OHL game featuring McDavid at their home arena in October (and selling discounted tickets to season ticket holders). They'll also host the 2015 and 2016 NHL Draft Combines. 
None of this is a coincidence. This organization knows what stage they're at in their rebuilding effort. 
The Sabres are very clearly still a team in dire need of high-end talent, and what's the best way to accumulate high-end talent? Be very bad for several years. They're well on their way. 
Youth Movement?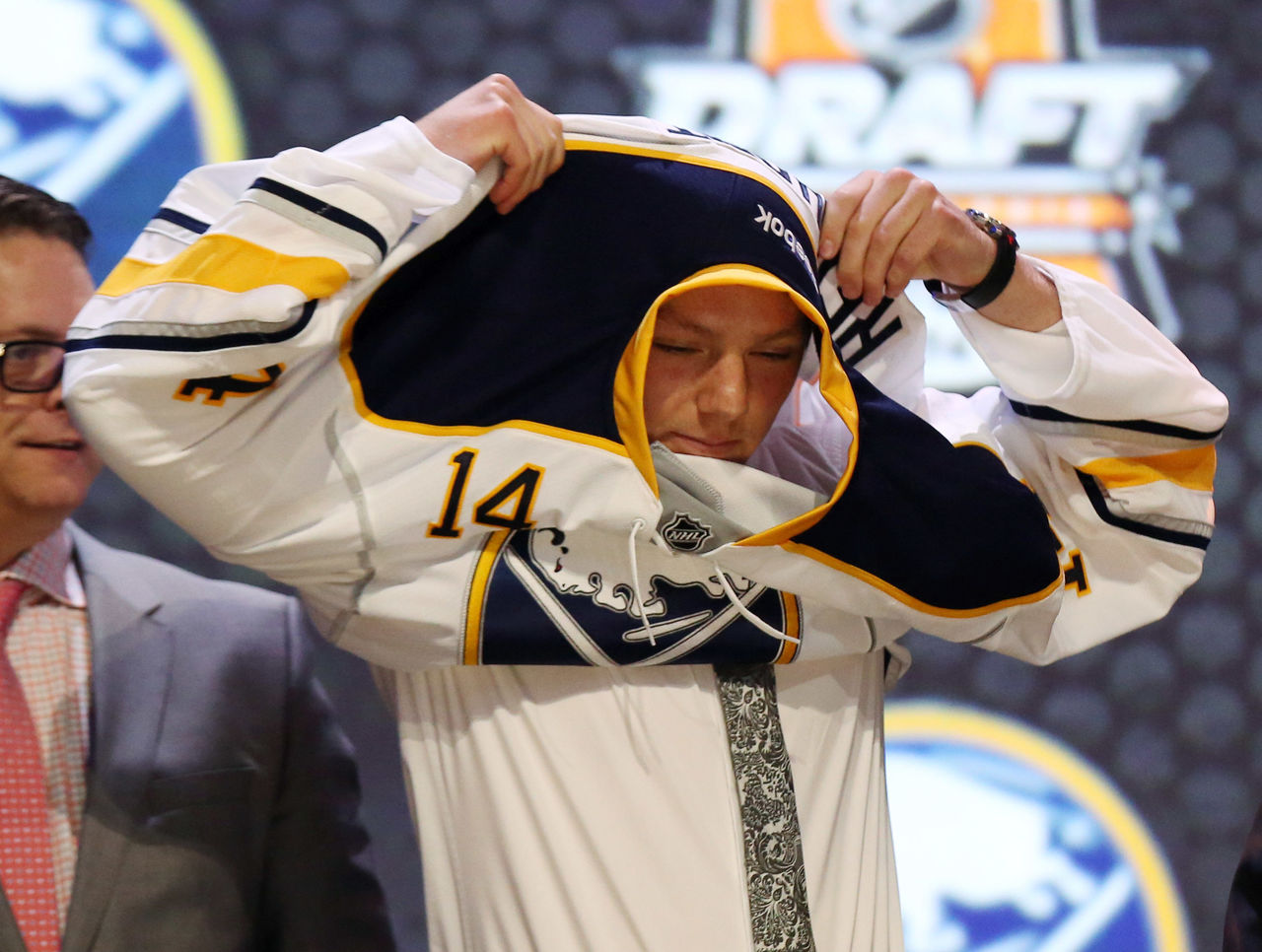 The Buffalo Sabres began last season by treating teenage skaters Nikita Zadorov, Rasmus Ristolainen, Johan Larsson, Mikhail Grigorenko, and Girgensons like they were wildling raiders, tossing them to the dire wolves. Only Girgensons appeared ready, and the club wisely and dramatically changed course after Darcy Regier and Ron Rolston were relieved of their duties last fall. 
Under Pat LaFontaine and Ted Nolan, the Sabres decided to re-assign Zadorov and Grigorenko to the CHL, while Ristolainen and Larsson spent the bulk of their seasons in the American Hockey League. 
It's possible - even likely - the Sabres will face a similar series of tough choices this fall. 
Does general manager Tim Murray allow recent first-round picks like Zadorov, Ristolainen, Reinhart, and Grigorenko to take their lumps and earn experience at the NHL level? Or is it wiser to allow those players to marinate, and save their entry-level years for seasons when the club is closer to competing? 
Comments
✕
Buffalo Sabres: 3 storylines to watch this season
  Got something to say? Leave a comment below!