Columbus Blue Jackets: 3 storylines to watch this season
USA TODAY Sports / Rob Kinnan
theScore's NHL editors take a look at three storylines to watch for each NHL team heading into the regular season.
Will Ryan Johansen be at camp?
In 2013-14 ace two-way center Ryan Johansen scored 30 goals and put the Columbus Blue Jackets on his back as the moribund franchise secured just the second playoff berth in the organization's 14-year history. 
At 21-years of age, Johansen is 6-foot-3 and is listed at 225 pounds, but he packs the offensive skill-set usually associated with smaller men. Based on what he accomplished last season, he seems a solid bet to develop into a prototypical new-age shutdown first liner - in the mold of an Anze Kopitar, or a Jonathan Toews (or at least a Travis Zajac). 
The problem is that Johansen wants to be paid like a superstar, but only has one season worth of star-level performance under his belt. Though he's a good bet to emerge as at least a bona fide top-line center of at least average quality, so far the Blue Jackets don't appear to have much interest in caving to the restricted free agent's demands. 
An occasionally tense standoff has brewed throughout the warmer months with no end in sight, and training camp opens in just two weeks time. Will Johansen be in training camp? Will he be in the lineup on opening night? 
East version of the St. Louis Blues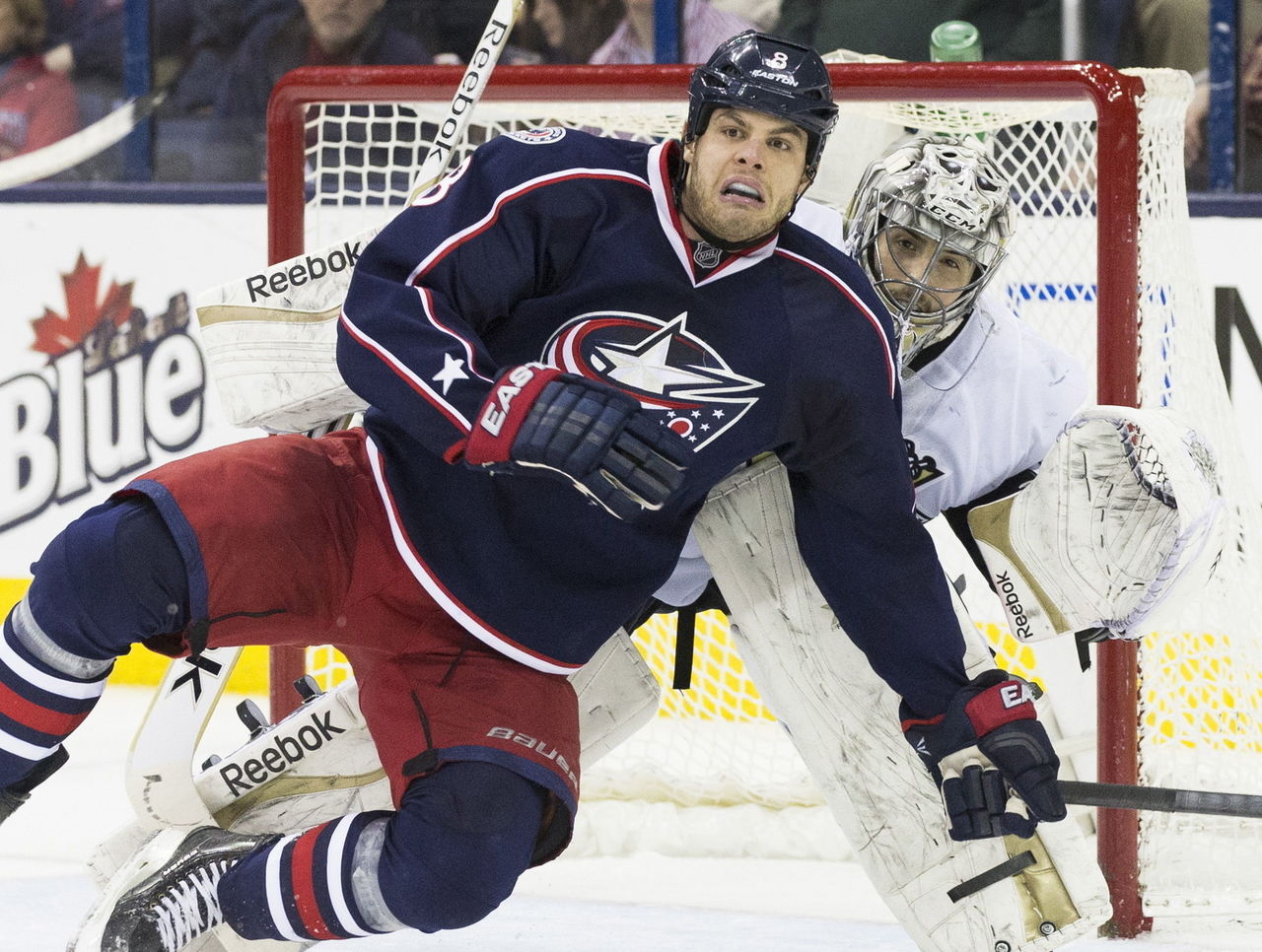 The Blue Jackets are deep, but maybe more importantly, they're heavy. 
If the club can reach an agreement with Johansen, they could open the season with two 230 pound forwards on their top-line (Johansen and Horton). In that case, the smallest guy on their projected first-line would be Scott Hartnell.
Behind that beefy first line, the Blue Jackets boast a pair of ornery, heavy-hitting wingers like Boone Jenner and Nick Foligno, and two gritty two-way pivots in Brandon Dubinsky and Artem Anisimov. 
Certainly the Blue Jackets will be one of the biggest teams in the Eastern Conference, and likely one of the five heaviest teams in the entire NHL. Combine that heft with solid goaltending and above average special teams, and the Blue Jackets seem likely to be a nightmare to compete against on a nightly basis.
Welcome to St. Louis Blues East, hope you enjoy bruises! 
A milestone campaign?
The Blue Jackets have now completed 13 NHL seasons and in that time have secured just two total Stanley Cup Playoff berths. The franchise has won just two postseason games in their history, so obviously they've also yet to win a playoff series. 
This year the Blue Jackets appear poised to seriously compete for home-ice advantage in the playoffs, and could have an outside shot at the Metropolitan Division crown. 
Can the Blue Jackets qualify for the postseason for a second consecutive year for the first time in franchise history? Long suffering Ohioan hockey fans sure hope so. 
Comments
✕
Columbus Blue Jackets: 3 storylines to watch this season
  Got something to say? Leave a comment below!
BOS
Bruins
5-12-0, 6th Central
STL
Blues
13-4-0, 2nd Atlantic
MTL
Canadiens
5-7-0, 2nd Central
TOR
Maple Lefs
10-6-0, 2nd Atlantic
MTLTEST
Canadiens
5-7-0, 2nd Central
TORTEST
Maple Lefs
10-6-0, 2nd Atlantic