Could Tyler Seguin lead the NHL in scoring?
Jerome Miron / USA TODAY Sports
During a sophomore season that saw Tyler Seguin come up a goal shy of 30 and three points shy of 70, he finally turned 20. He had become a Stanley Cup champion the year before, in 2011, and seemed on the verge of making the leap from good to great.
When that didn't happen the following season - he put up 32 points in 48 games, followed by an uninspiring eight points in 22 playoff games - the Bruins sent him packing to Dallas. This is what's known in hockey circles as an "organizational oopsie."
Fast forward a year, and I feel comfortable floating out a few questions: could Tyler Seguin lead the NHL in scoring one season? If so, how soon? Could it be this season?
You likely noticed that the young center had a nice year with Dallas, but "nice year" doesn't really do it justice. He finished alone in fourth in the NHL with 84 points, and helped make up one of the most dynamic duos in hockey alongside Jamie Benn. He took 294 shots (fourth-most in the league), leading to 37 goals on a wholly sustainable 12.6% shooting percentage (sustainable for an elite shooter like Seguin, that is). He got a step faster and noticeably stronger; it wasn't luck.
His possession stats were also shiny, for those so inclined. He saw a 52.3% share of the shot attempts while he was on the ice, and pushed that to 61.8% in playoffs - a time when he undeniably would have been the focal point of the opposition. Pushing through and improving on his already great regular season performance implies he's a player with the drive the Bruins implied he wasn't.
Seguin is going to have even more help this season. Occupying the spot largely filled by Rich Peverley and then-rookie Valeri Nichushkin last season will likely be Ales Hemsky, a skilled disher whose likely to maximize the output of two pure shooters.
Benn himself will be 25 and fully into his scoring prime while coming off a season that saw him represent Team Canada and set career highs in [fill in a category of your choice]. That won't hurt much, nor will Dallas having some young D-men that look poised to take a step in the right direction.
Statistics show that elite scorers peak earlier than most fans think, but that tends to mean somewhere around 24-25, not 27-28.
At 22, Seguin is just on the verge of sliding into his prime - a crazy concept for a guy who just finished with more points than names like Alex Ovechkin, Corey Perry and Jonathan Toews.
Clearing the obvious hurdle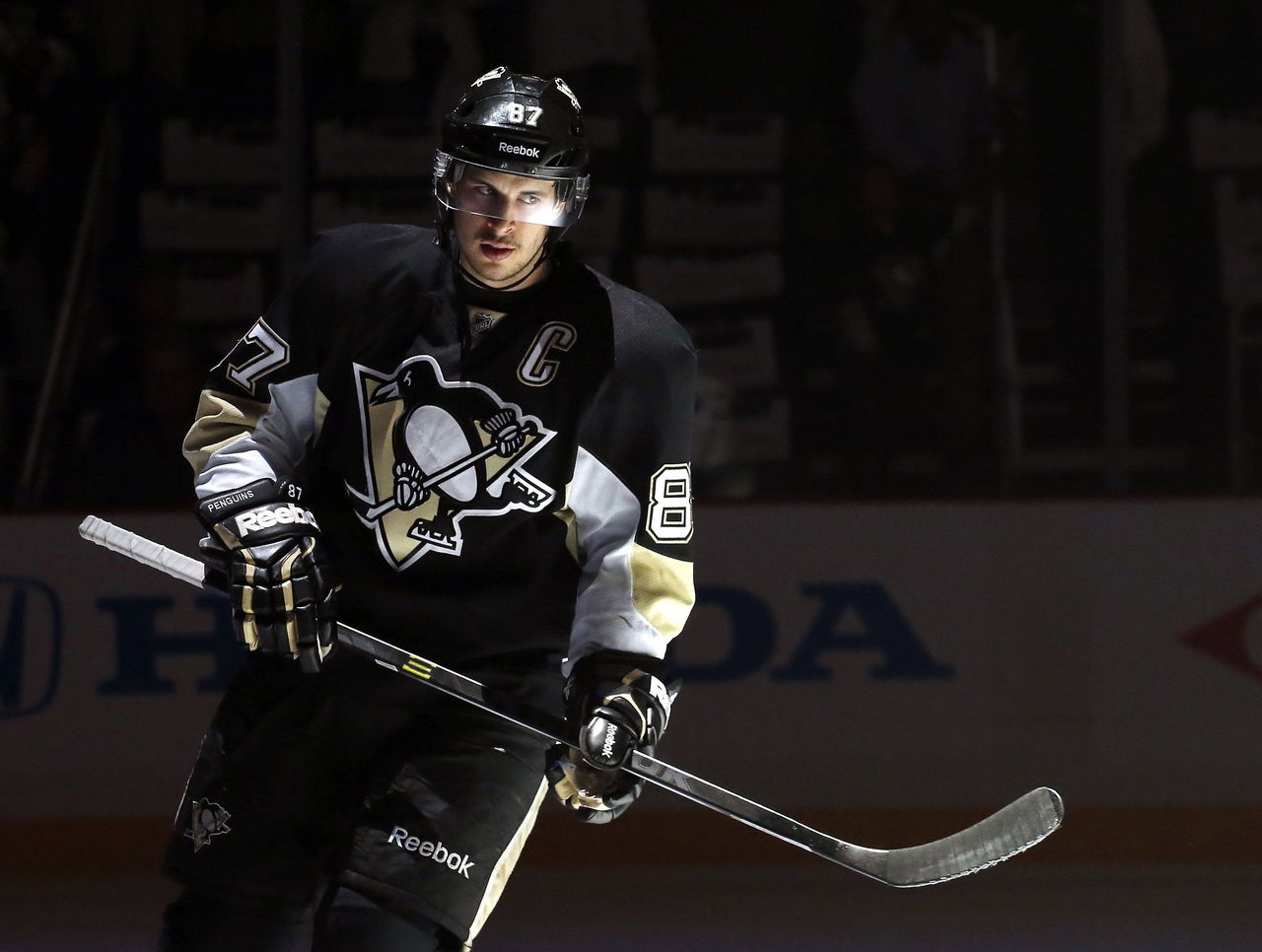 Oh, right. Reigning "World's Best Hockey Human" Sidney Crosby still exists. That's a bit more than a speed bump. 
I'm not naive enough to believe that Seguin is going to suddenly make up the 20 points Crosby beat him by this past season, but there are some reasons to believe he could substantially close that gap, and hope for a little luck.
For starters, Crosby's linemates are only getting older, which means they ain't getting better - and might be getting worse. 
Chris Kunitz will be 35 this year, which is well into the years of statistical decline for scorers. Kunitz was above a point per game in the lockout shortened year, and he was 10 points under it last season; his fall-off might be underway as we speak. Pascal Dupuis is 35 with a huge career games played total as a guy who's only topped 50 points once. 
Unless Sid is tied to Evgeni Malkin he won't have a ton of help, and if the Pens hope to present themselves as a team with real depth, they're probably best keeping their two elite centers separated. 
The other factor here, is that Crosby's had some well publicized injury trouble in his career. You hope it never befalls Sid again, but Seguin has only missed 11 career games over four NHL seasons. If the Pens captain runs into any more trouble, the league leaders list will be there for the taking - and ol' Ty-Ty has proven pretty durable.
Obviously Seguin wouldn't be alone in the chase for the Art Ross. Taylor Hall is at an almost identical place in his career, though playing on a worse team probably makes topping the league scorers list harder (as does his more reckless style, in terms of games played). Malkin and Patrick Kane both missed substantial playing time last year, with the former being a legit threat for the league's top spot when healthy. If Claude Giroux gets off to anything other than an atrocious start like last year, he showed he can be better than a point-per-game guy.
But there's little doubt that Seguin now warrants mention with the guys listed above, and is in a situation where he should be able to maximize his abilities. He's got as good a chance as anyone - or better - if Crosby runs into issues.
Nothing in sports is guaranteed, but when you have a kid who finished in the top-five in NHL scoring at 21 entering a better situation the following season, it's reasonable to think he has a shot at the top spot. The Stars and Seguin seem poised for a special season, and I, for one, think the sky's the limit.
Comments
✕
Could Tyler Seguin lead the NHL in scoring?
  Got something to say? Leave a comment below!