PHOTO: NHL releases line of truly awful team branded ugly holiday sweaters
The National Hockey League has unveiled a line of ugly holiday sweaters, and they're completely hideous as you might expect. Even Yahoo! Sports' Greg Wyshynski, who bravely attempted to improve the sweaters, couldn't redeem these abominations. 
Here's the full roster of 16 sweaters (eight teams are featured, with two different variations on the theme of yuletide awfulness):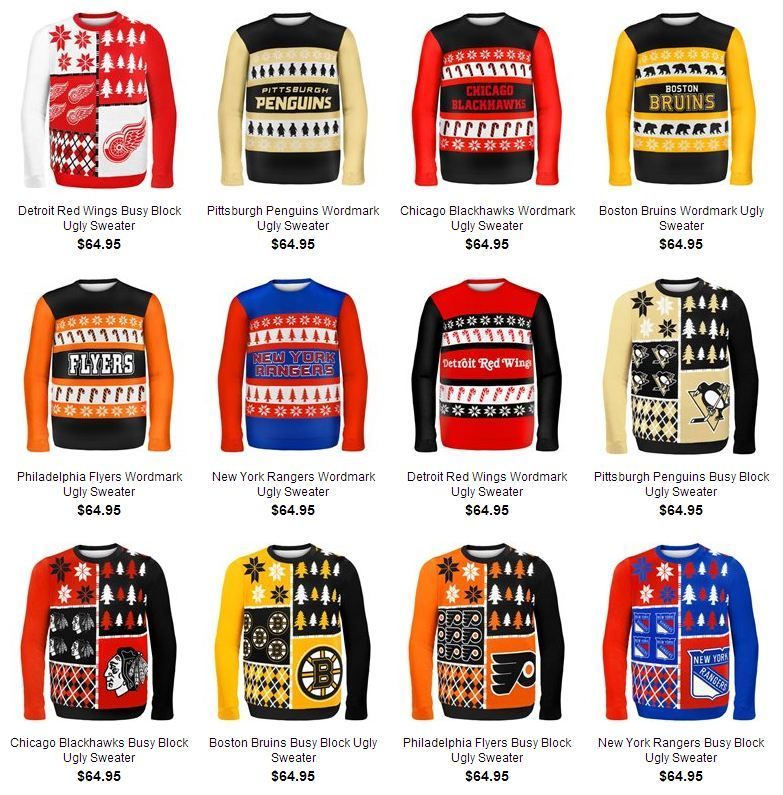 Let's focus in on a few of the truly awful ones. For example, the horizontal stripes-style of ugly Chicago Blackhawks Christmas sweater, finished with delicate snowflakes and Candy Canes, or Candy Patrick Kanes (heyo!):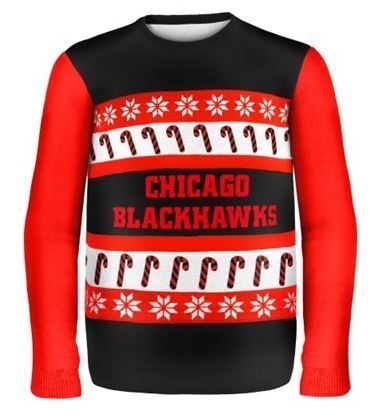 Or you can go with the Detroit Red Wings argyle-style Christmas sweater, and look exactly like Jolly Old Saint Nicklas (Lidstrom) this holiday season: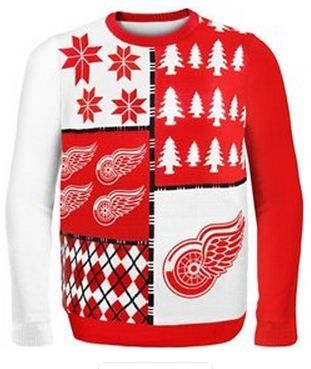 Or the Pittsburgh Penguins horizontal stripes-style sweater, which is actually offensive in its clear ignorance of geography. This sweater design includes a Penguins patterned layer, even though the flightless birds we call penguins live in the South Pole, whereas Santa lives in the North Pole, and due to the lack of human children in Antarctica very likely has never even encountered a penguin. 
Penguins have nothing to do with Christmas NHL, get it together...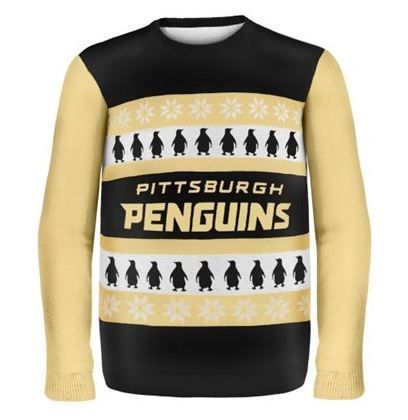 For these horrendous monstrosities, we hope the NHL receives a big lump of Erik Cole in their stocking this year. 
[H/T Puck Daddy]
Comments
✕
PHOTO: NHL releases line of truly awful team branded ugly holiday sweaters
  Got something to say? Leave a comment below!