3 cheap free agent gambles that pay off year after year
Kirby Lee / USA TODAY Sports
The career backup with a high save percentage
Past Example: Anton Khudobin
2014 version: Thomas Greiss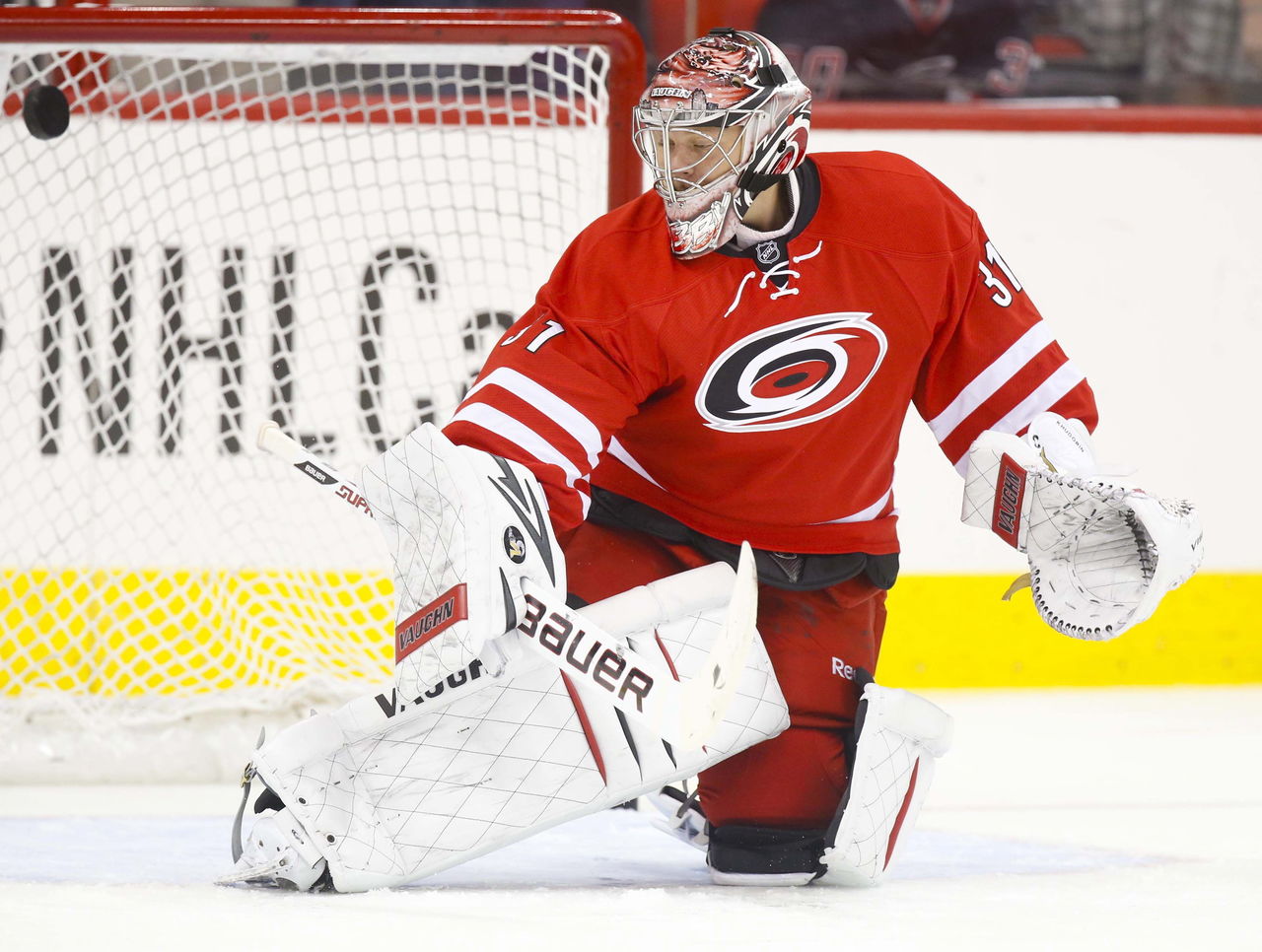 In the summer of 2013, the Carolina Hurricanes signed goaltender and veteran farmhand Anton Khudobin to a one-year contract worth $800,000. It turned out to be one of the best value signings of the summer.
In the five-year period between 2008 and 2013, Khudobin managed the fourth best even-strength save percentage among semi-regular goaltenders. Though he'd logged less than 900 minutes at five-on-five, Khudobin's .931 even-strength save percentage ranked with the likes of Henrik Lundqvist, Roberto Luongo, Braden Holtby and Cory Schneider. 
Essentially the Hurricanes and then-general manager Jim Rutherford gambled a reasonable amount on Khudobin's excellent NHL results reflecting real puck-stopping talent. That bet was vindicated during the 2013-14 NHL season when the Russian born netminder posted a .926 save percentage over 36 games, stole Cam Ward's job as Carolina's starter, and earned a two-year contract extension.
This summer Rutherford was at it again in his new job with the Pittsburgh Penguins, this time inking Phoenix Coyotes backup netminder Thomas Greiss to a one-year contract worth just $1-million. In the five year period from 2009 to 2014, Greiss appeared in 66 NHL games and posted a .930 even-strength save percentage, which ranks eighth among semi-regular goaltenders during that period (up there with names like Lundqvist, Holtby and Sergei Bobrovsky). 
The internal logic behind Greiss signing seems eerily familiar: Rutherford has essentially placed another affordable, short-term bet on a veteran professional goaltender that has never really been given a shot to win a starting job, but has always excelled at the NHL level. Marc-Andre Fleury, like Ward before him, now has some serious internal competition in Pittsburgh.
The play-driving depth forward with vague issues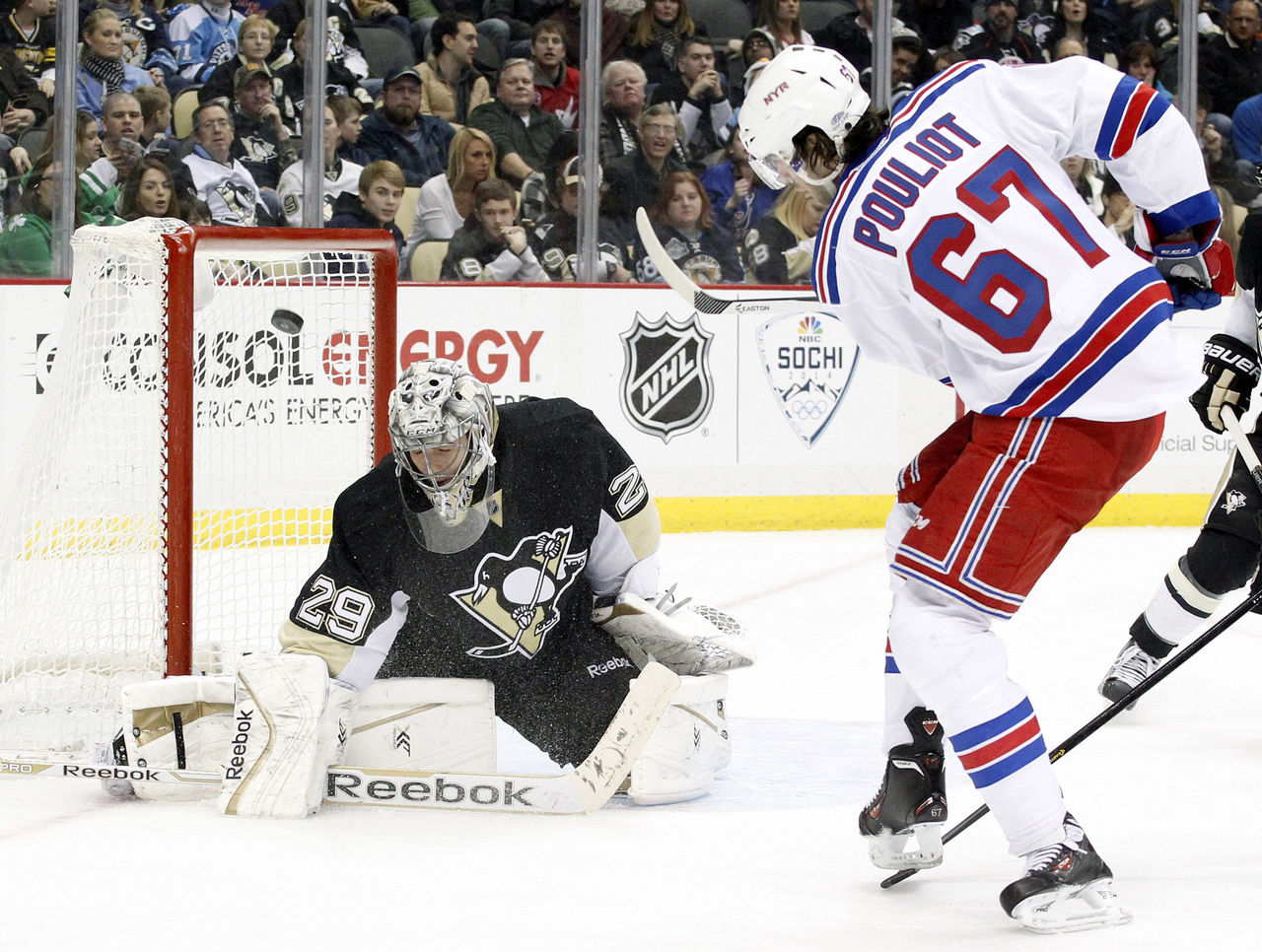 Past Example: Benoit Pouliot
2014 version: David Booth/Dustin Penner
For four years in a row, super elite play driving forward Benoit Pouiot - undervalued for years because of a lack of finishing ability and an unfortunate habit of taking lazy penalties in the offensive zone - was the best, affordable gamble on the free agent market. 
Signed to four consecutive one-year, one-way contracts by four different teams between 2010 and 2013, Pouliot was the ultimate third-line mercenary. 
The thing is, for all of his vague issues, everywhere Pouliot went, world-beating third-lines followed. From Montreal, to Boston, to Tampa Bay, and finally in New York, Pouliot improved the Corsi For percentage of 22 of the 24 skaters with whom he spent at least 200 even-strength minutes between 2009 and 2014. 
Finally this summer Pouliot was rewarded for his consistent, excellent play. The perpetually undervalued third-line forward was a standout on the New York Rangers' third-line during the Manhattan-based club's run to the 2014 Stanley Cup Final, and it finally secured him term in the form of a five-year, $20-million contract with the Edmonton Oilers.
So now that Pouliot is more properly valued and unavailable, where might a team looking to add a big, cheap, play-driving forward to their bottom-six turn? Luckily, there are a couple of reasonable options still available on the market in David Booth and Dustin Penner.
Booth and Penner are still available for different reasons, though both are seen as having their own "character" issues. For Penner it's partly his weight, though the way the Ducks just dumped him at the trade deadline raises significant red flags also. Still, Penner is a big bodied two-time Stanley Cup winner who has had a positive impact on the puck possession numbers of 22 of the 31 skaters with whom he's spent at least 200 even-strength minutes over the past five seasons. 
Booth, on the other hand, can be a PR nightmare thanks to his odd Twitter use and controversial political opinions. He's also been specifically called "weird" by a recent head coach, so perhaps he's too much of a character for some clubs. Also there's Booth's inability to finish at an average rate, and the possibility that his lack of overall offensive skill and awareness depresses the production of his line-mates.
Those flaws can be seen as a feature by a savvy club though, because if not for Penner's presumed laziness and Booth's eccentricity, neither player would be available. Booth, for example, is one of the better puck possession forwards in the NHL and has improved the Corsi For percentage of 22 of the 24 skaters with whom he's spent at least 200 even-strength minutes playing with over the past five years. 
Neither Booth nor Penner are top-six forwards at this point in their careers, but in a third-line role, they're big bodies who can help teams tilt the ice in a favorable direction. On an affordable one-year flier, both could add some bite to a bottom-six forward group in the right situation.
Daniel Winnik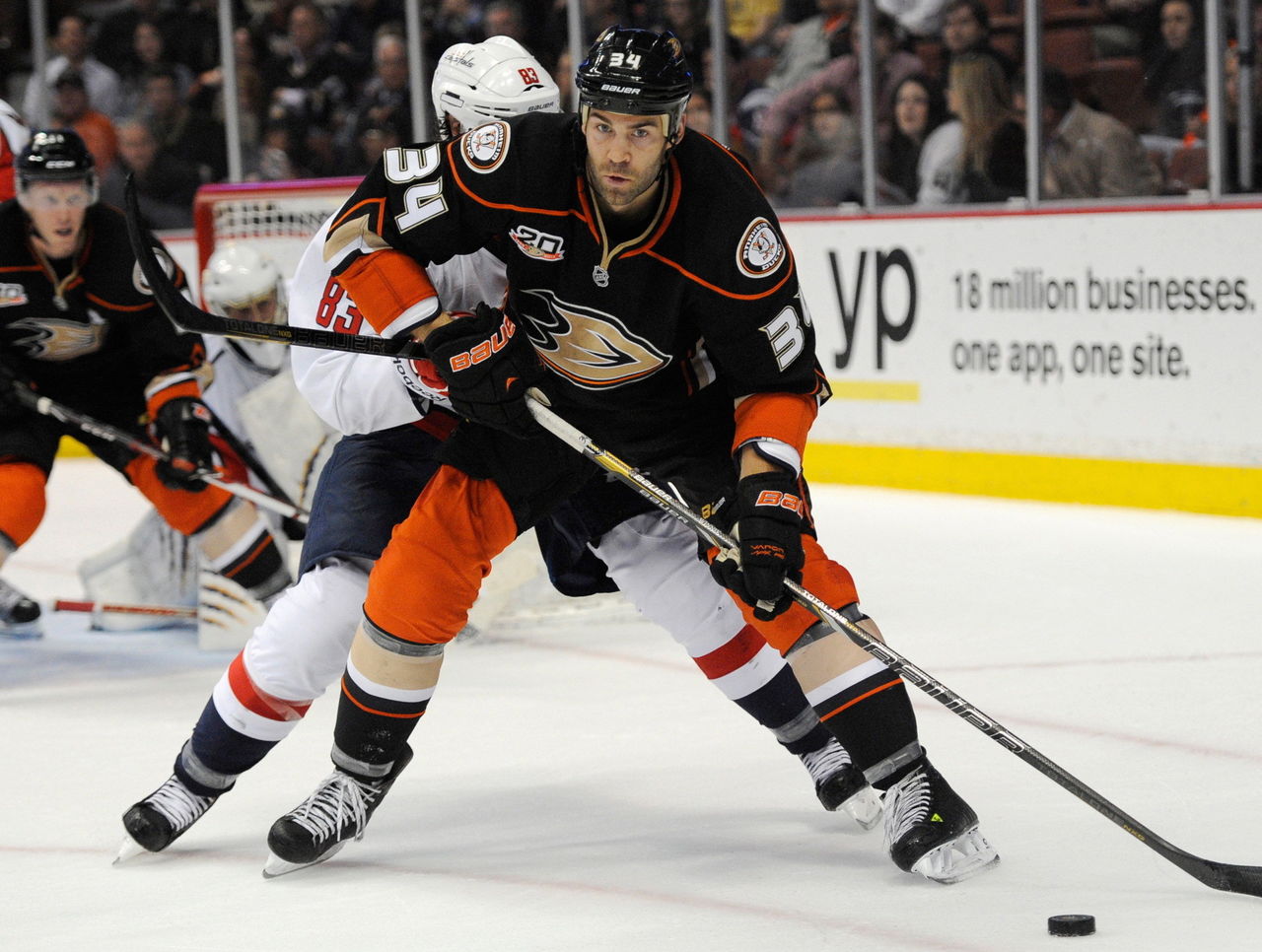 Past Example: Daniel Winnik
2014 version: Daniel Winnik 
We've been here before, getting later and later into the summer while a defensively reliable player who excels at separating skaters from the puck remains unsigned. Then and now, that player is Daniel Winnik. 
At 29-years-old, Winnik is still the type of physical player you can lean on to battle secondary competition and start a steady diet of shifts 200 feet away from the opponent's net. 
Year after year Winnik has proven to be the type of physical player who can soak up tough minutes without hurting a club, but that hasn't been enough to earn him a deal yet this summer. It's baffling especially when equivalent or lesser players like John Scott, Dan Cleary, and Steve Ott secure meaningful employment, and players like Brandon Bollig and Derek Dorsett clearly retain value on the trade market. 
In a defense-oriented bottom-six role, Winnik has proven to be capable of adding the type of "sandpaper" that teams habitually fetishize and overpay for. Though he isn't a finisher, which is perhaps part of the issue, in the right situation he can be exceedingly useful and for very little. Surely that's worth an affordable, short-term contract to a club in need of size and depth up front.
[Stats in this piece courtesy hockeyanalysis.com, extraskater.com]