3 low-risk/high-reward free agents
Sergei Belski / USA TODAY Sports
As the offseason wears on, some NHL general managers continue crunching numbers and scouring the free-agent list for decent value among the rest of of the field.
Here's a look at three players that could prove to be low-risk/high-reward options for teams still looking to make a splash or add depth to their lineups.
David Booth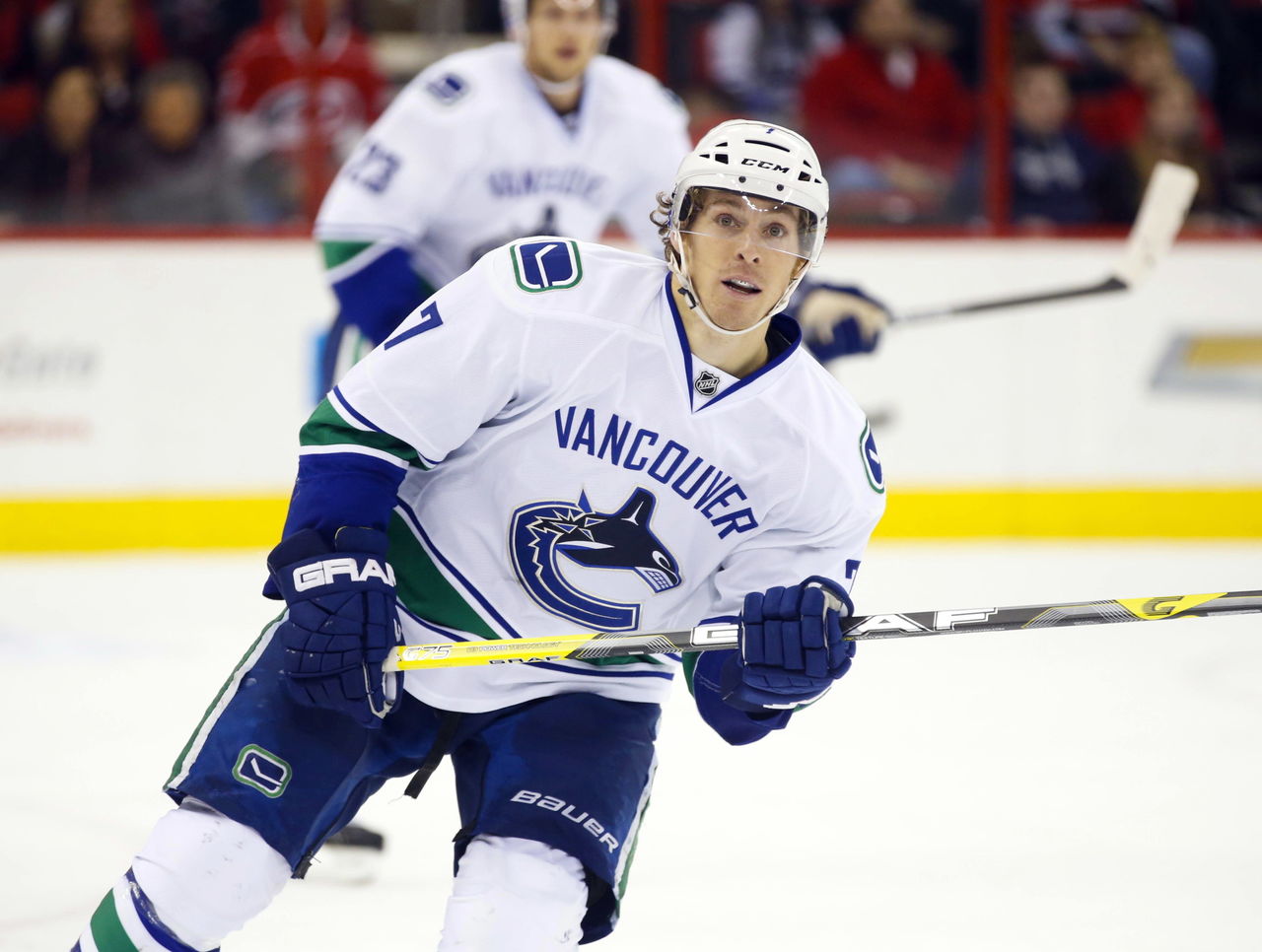 Booth's previous contract was bought out by the Vancouver Canucks after 134 relatively unproductive games on Canada's west coast. During that time, the 29-year-old scored 26 goals (at an average cost of $550,000) while adding 25 assists.
The lack of scoring wasn't necessarily due to a lack of trying, however; as per Extra Skater, Booth boasts positive possession numbers over the course of the past three seasons, with an average even-strength Corsi For percentage of 56.7. 
Booth ranked fourth among Canucks forwards in shots on goal (117) and total shot attempts (228) this season, while posting a shooting percentage of 7.7 - well below his career mark. 
In the right situation, Booth has the potential to return to the 20-goal mark (hit three times previously), or even challenge his career high of 31 set in 2008-09 as a member of the Florida Panthers.
Peter Mueller
Mueller, 26, is looking to make the jump back to the NHL after spending the 2013-14 season plying his trade for Kloten and leading the Swiss-A League in scoring with 24 goals in 49 games.
Selected eighth overall in 2006, Mueller showed great promise as a rookie, scoring 22 goals and adding 32 assists in 81 games for the Phoenix Coyotes in 2007-08. Later traded to Colorado, his progression was derailed by concussions, and he was not offered a contract after recording eight goals and nine assists as a Florida Panther during a lockout-shortened 2013 season.
Most recently, Mueller appeared in eight games for Team USA at the 2014 IIHF World Championships, scoring one goal and adding three assists.
Based on his age and skill set, some NHL team looking for scoring and depth up front could be well served by taking a flier on Mueller.
Michael Del Zotto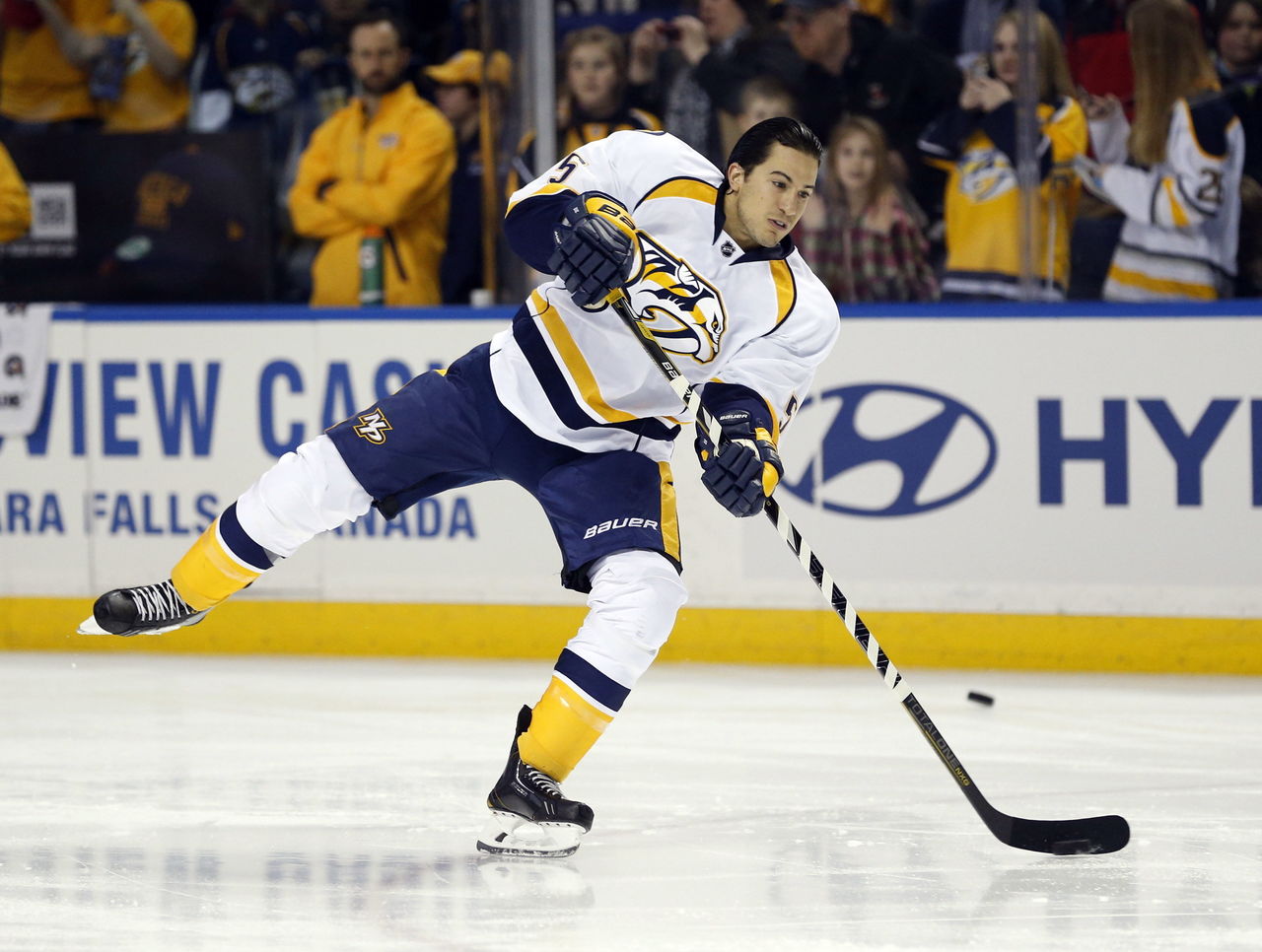 After spending 25 games with the Predators - registering a grand total of one goal and added four assists - Del Zotto did not receive a qualifying offer from Nashville, making him an unrestricted free agent at the tender age of 24. 
Del Zotto was drafted 20th overall by the New York Rangers in 2008, and burst onto the scene with a nine-goal, 28-assist performance in 2009-10; he followed that up with 10 goals and 31 assists two seasons later. 
His later struggles in the Big Apple forced the team to bite and send him to Nashville, where 25 games was enough for GM David Poile to decide Del Zotto was "not a fit" for the Predators.
Despite the paltry numbers this past season, he did post a 50.5 percent Corsi For rating at even strength, and has numbers on his resume that suggest he's capable of being a productive NHL defenseman, of which there is no shortage of demand.
Comments
✕
3 low-risk/high-reward free agents
  Got something to say? Leave a comment below!