PHOTO: Evgeni Malkin catches exotic fish, swims with whale shark
Charles LeClaire / USA TODAY Sports
It's the offseason, so while the Pittsburgh Penguins are focusing their coaching search on one particular candidate, players like Evgeni Malkin have headed for warmer climates and adventure.
Over the past couple of days, Malkin has been enjoying some extreme water sports. He's been scuba diving, and he's caught two of the longest fish known to man:
[Courtesy Emalkin71geno via Puck Daddy]
So when Malkin stretches out his arms super wide this fall, and tells teammates about the pair of four-foot fish he caught this summer, they'll have to take him seriously. Pics or it didn't happen is no problem for Malkin.
On Thursday though, Malkin caught a picture with an even larger and more impressive specimen. The massive animal photographed below is a whale shark, a filter feeding shark that is the largest known fish on planet earth: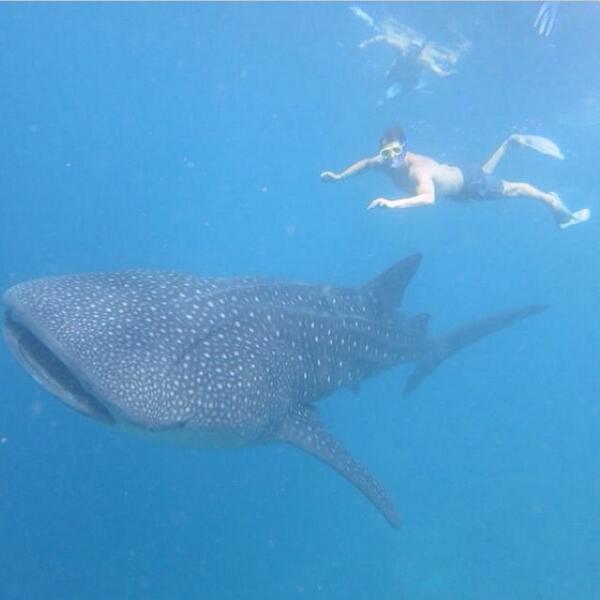 [Courtesy Emalkin71geno via @penguins]
Malkin's life: better than yours.