Offseason Team Needs: Central Division
Dennis Wierzbicki / USA TODAY Sports
Colorado Avalanche
Team needs: Top-four defenseman, making nice with Ryan O'Reilly
The Avalanche put on an 82-game track meet, defied the odds (and math), and revolutionized the art of "pulling the goalie." In the process, they bested the St. Louis Blues and the Chicago Blackhawks for the Central Division crown, despite trailing those teams in goal differential by 17 and 27 respectively. 
The Avalanche's success was phenomenal, but it's also likely to prove unsustainable unless they dramatically improve their defense corps and figure out how to better control games. This Colorado team was outshot far too often, which reflects - in part - the minutes burden logged by fringe NHL defenders like Andre Benoit and Nick Holden. 
Colorado has one really good young defender in Tyson Barrie and two dependable enough veterans in Jan Hejda and Erik Johnson. Adding a capable top-four defenseman and a good third-pairing guy would improve this club enormously.
Finally, the Avalanche are likely to lose Paul Stastny as an unrestricted free agent this summer, and have filed for team-elected arbitration with forward Ryan O'Reilly. O'Reilly and the Avalanche have a rich, storied history of acrimonious negotiations, and that doesn't bode well for the club's ability to keep him once he hits unrestricted free agency in two years. Making nice with a player of his caliber would be a wise move for this upstart club.
St. Louis Blues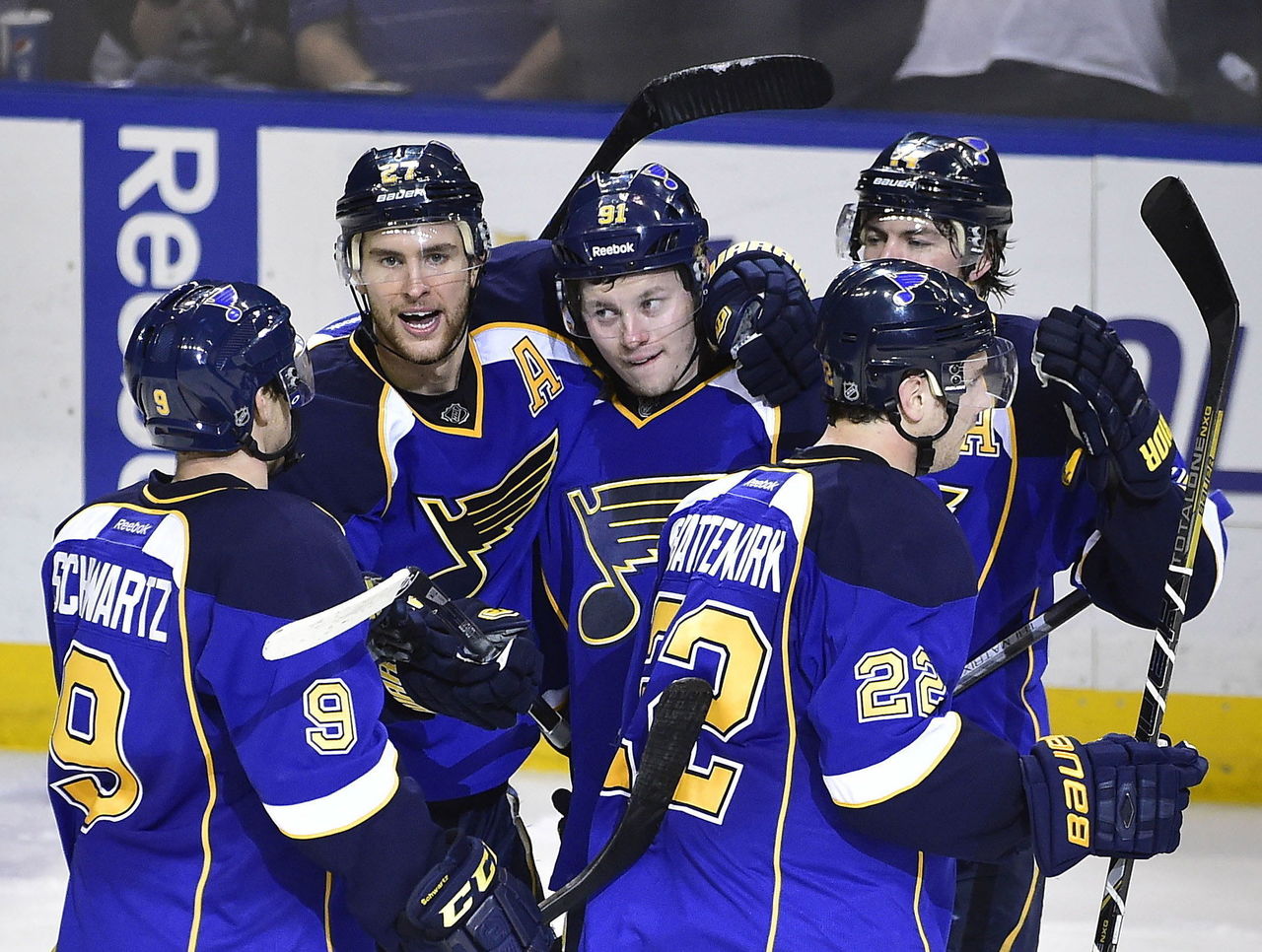 Team needs: Skilled forwards, second-line center
The Blues were the fifth-best offensive club in the Western Conference, but they couldn't score enough to beat Chicago in the postseason. If you look at how the Western Conference final played out - with comebacks galore, and a torrent of high-scoring games - it's difficult to see the Blues' anemic offense keeping up against the heavyweights.
St. Louis needs more goals, more skill, and a more dangerous power play. A team that relies on Alexander Steen as their best offensive player isn't going to beat Los Angeles or Chicago in a seven-game series. 
The Blues are aware of their deficiencies, it seems, and have been linked to Ryan Kesler and Jason Spezza in trade rumors. Acquiring one of those two would be a good start, as would adding an unrestricted free agent forward like Thomas Vanek, Radim Vrbata, or Mike Cammalleri.
Chicago Blackhawks
Team needs: Second-line center, backup goaltender
The Blackhawks have won two Stanley Cups in five years, and they've done it without a quality second-line center, which is amazing.
As good as Jonathan Toews and Patrick Kane are, Chicago's lack of a second-line center was exposed by the Kings in the Western Conference final. Michal Handzus, who won't be re-signing in Chicago, was exposed by the fast, young second line of Jeff Carter, Tanner Pearson, and Tyler Toffoli. Once the Blackhawks dropped Handzus out of their top six, they were reduced to a three-line team.
If Chicago hopes to keep up with the Kings, they're going to need to add forward depth and a second-line center. The problem? They don't have a lot of salary cap space. Trading from their surplus of quality defenseman could make sense, especially considering the way Adam Clendening dominated the AHL last season. Johnny Oduya and Nick Leddy would be the most obvious trade candidates.
Minnesota Wild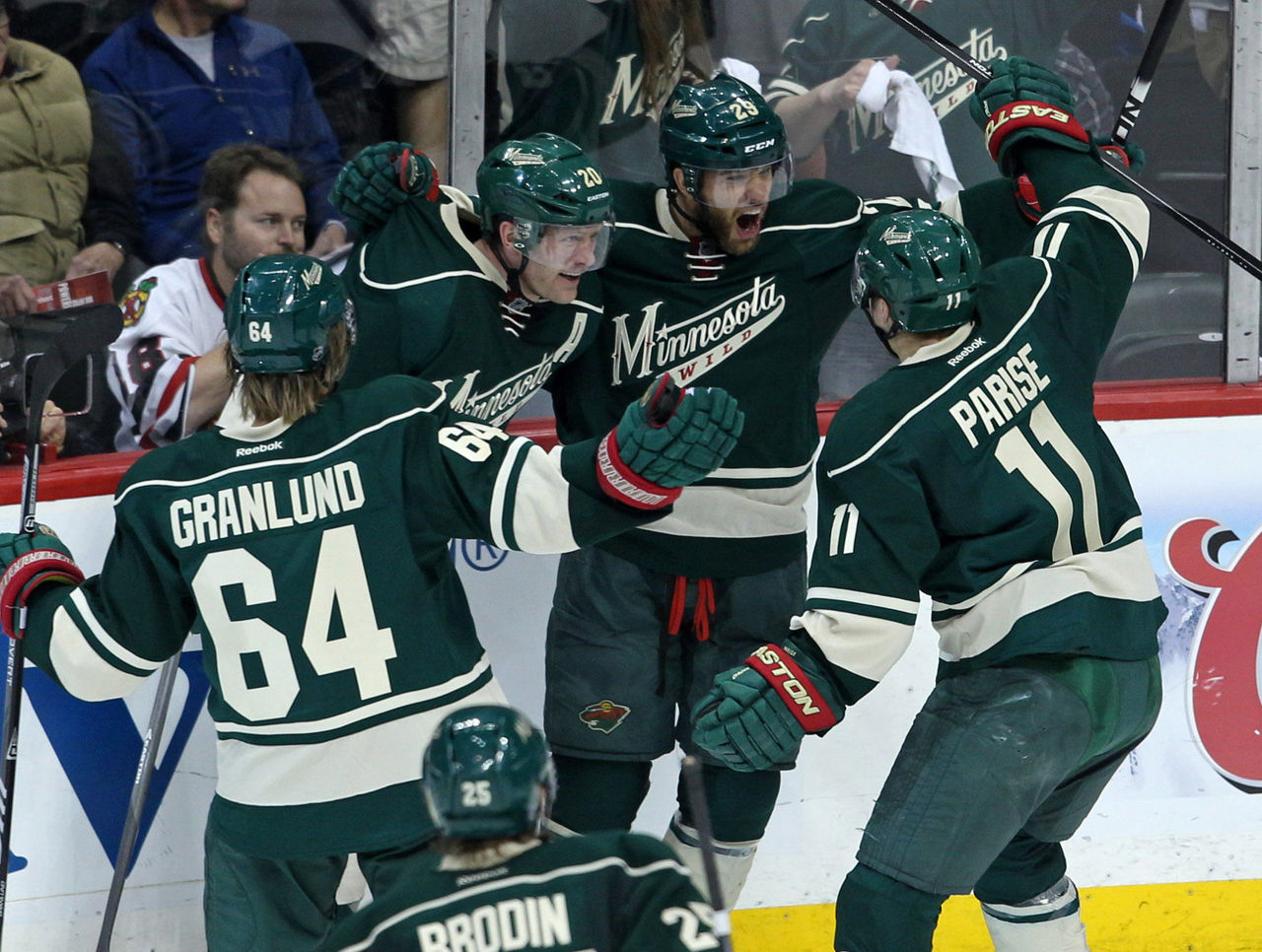 Team needs: Top-six winger, top-four defenseman
The Wild were a massively-improved side this season, but they still scored the fewest goals of any Central Division team. Some of their goal-scoring struggles were the result of tough luck and injuries to key offensive stars, but Minnesota's chronic inability to buy a goal also cost them in the playoffs against the more skilled Blackhawks.
The Wild seem set up the middle with Mikko Koivu, Mikael Granlund, and Kyle Brodziak. There are also a good number of young, improving forwards who could help the Wild solve their offensive issues internally (Charlie Coyle, Nino Niederreiter, and Erik Haula). 
Still, the Wild should chase a big-name scorer this summer. Pending unrestricted free agent Vanek has been rumored to be a future Wild player for 18 months, and while he disappointed in the playoffs, he would still be an excellent addition. As would a comparable player like Cammalleri, Jussi Jokinen, or Ales Hemsky.
On defense, the Wild have two capable top-four defensemen in Ryan Suter and Jared Spurgeon. Beyond that it's a bit of a crap shoot, and Minnesota could use some reinforcements. 
Dallas Stars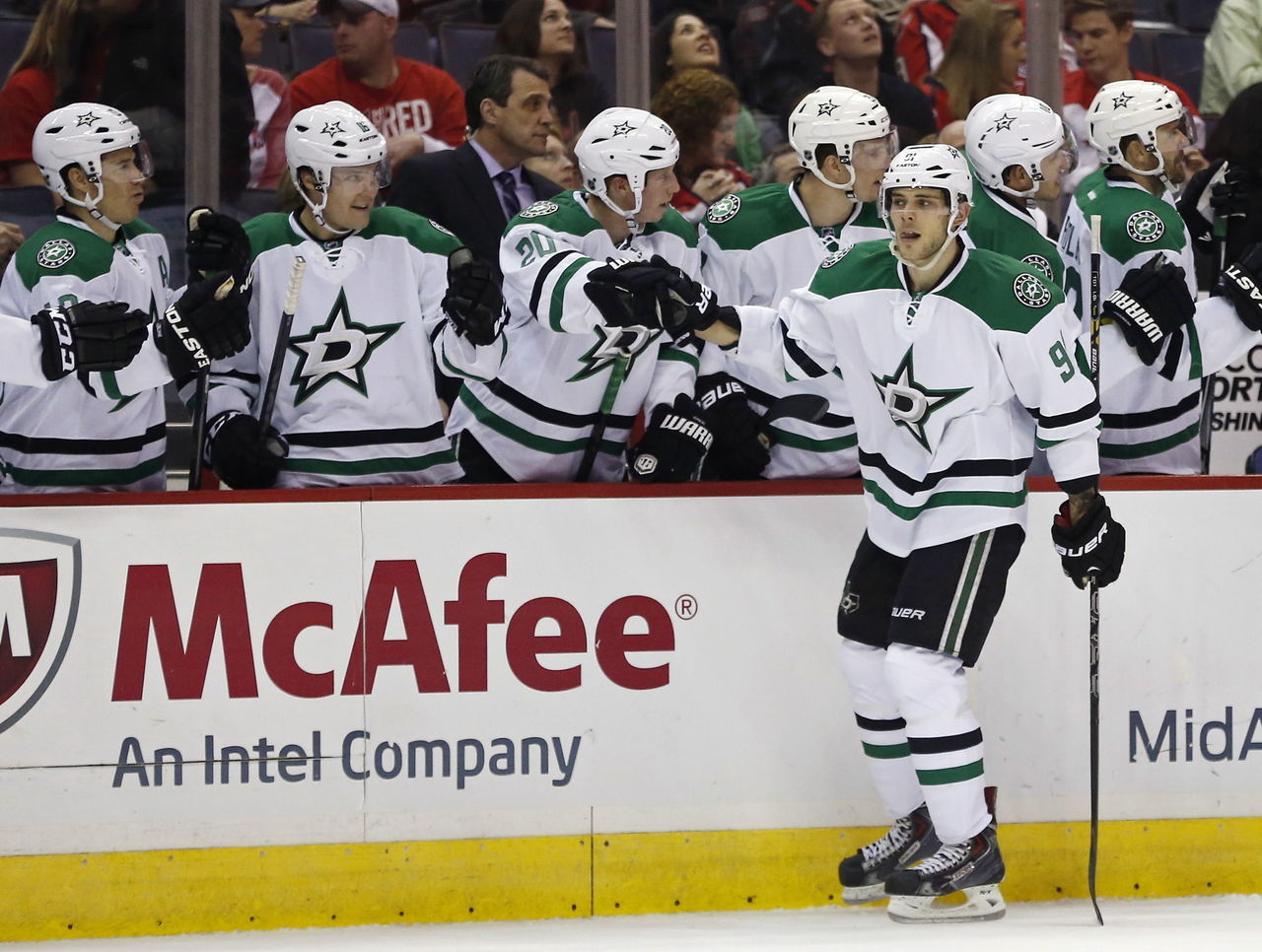 Team needs: Top-four defenseman
The Stars were the most improved team in the NHL. With a top line that features Jamie Benn (24), Tyler Seguin (22), and Valeri Nichushkin (18), Dallas is loaded and will be a nightmare to match up with for years.
This isn't a club built for the future though - this Stars team could be seriously imposing as early as next year. Beyond their trio of top-line stars, they have a bevy of useful depth forwards in Alex Chiasson, Erik Cole, Cody Eakin, Ryan Garbutt, Antoine Roussel, and Colton Sceviour. Veterans like Shawn Horcoff are well past their prime, but in a fourth-line, face-off specialist role, he's not going to hurt you. 
A big question will be the health of Rich Peverley, who seems determined to do what he can to resume his playing career. Peverley is a useful player, but the Stars can't count on him going forward, and will need to add some forward depth as insurance.
Dallas' most pressing issue is on defense. Brenden Dillon is a legitimate top-pairing guy and Jordie Benn was a revelation last season, though he may not be able to sustain the form he flashed over 78 games. Beyond that, things get a bit dicey. Alex Goligoski is best suited to being a second-pairing guy, Trevor Daley is probably the fifth-best defenseman on a great team, and Sergei Gonchar is a turnstile at even strength.
Nashville Predators
Team needs: Skilled forwards, veteran defenders
The Predators look to be rebuilding, though they won't trade Shea Weber, so stop asking. 
Over the past year, Nashville has traded away veteran mainstays like Martin Erat and David Legwand in exchange for futures. Those futures - Filip Forsberg and Calle Jarnkrok - are extremely talented, and should play in the NHL next season, but the Predators need more of everything up front; more skill, more size, more depth.
The Predators were extraordinarily young last season on defense, particularly after they dealt Kevin Klein to the New York Rangers for non-tender candidate Michael Del Zotto. Ryan Ellis, Roman Josi, Victor Bartley, and Seth Jones picked up useful experience, but a veteran defender (or two) would still be a boon to the Predators' blue line.
Winnipeg Jets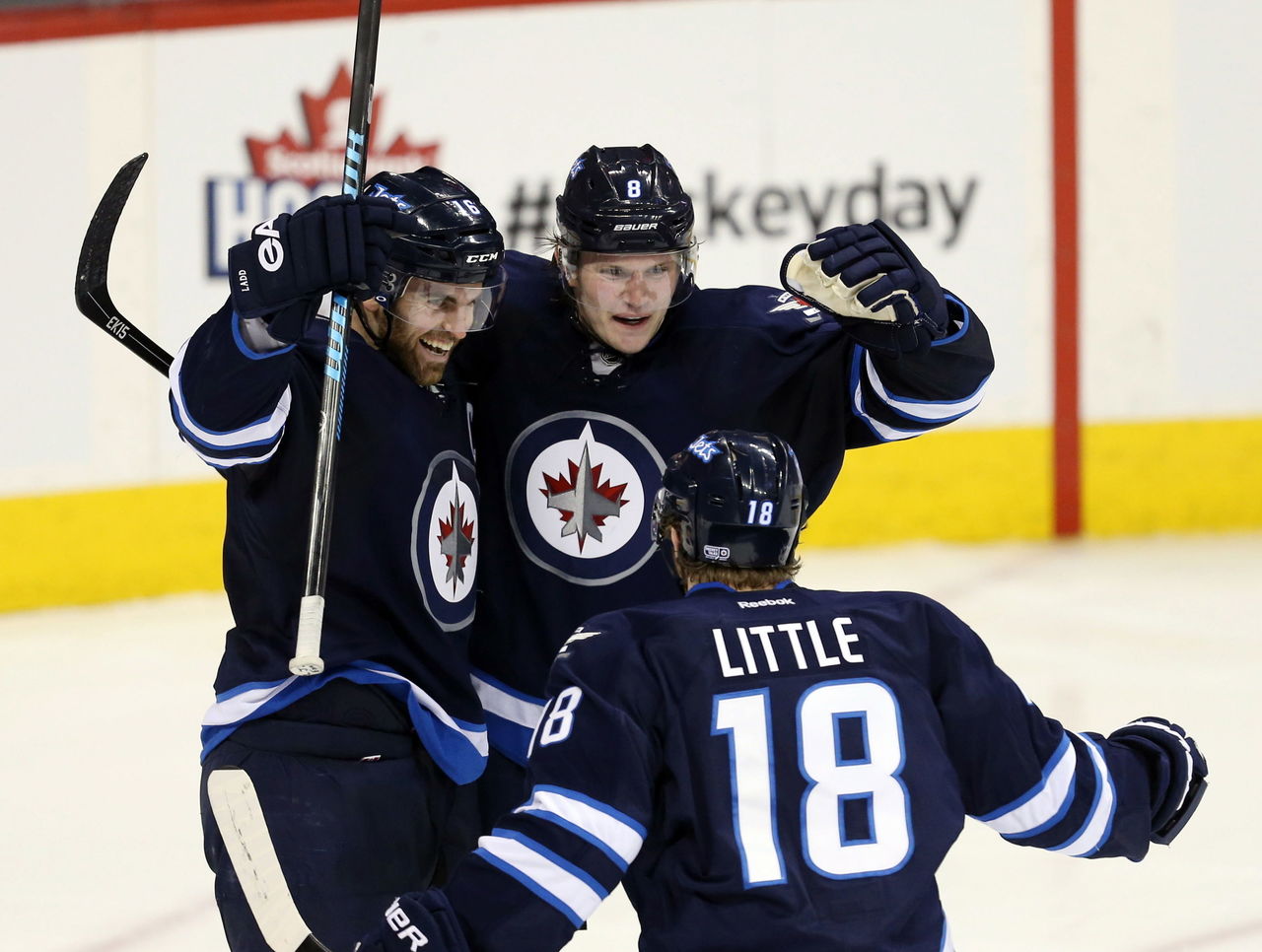 Team needs: Starting goaltender
The Jets have a lot going for them. They may not be a great team, but they're good enough to be in the playoff race. The reason why, year after year, they're near the bottom of their division: goaltending. Or lack thereof. 
The average save percentage in the NHL this past season was .914. Winnipeg's was .907, sixth-worst in the league. The Jets allowed 2,473 shots and 231 goals. They'd have allowed 18 fewer goals with league-average goaltending. That 18-goal swing would have given them a better goal differential than the Wild or the Stars.
Ondrej Pavelec is a major culprit for the Jets' continued mediocrity, but beyond that, they're a talented team. Andrew Ladd, Bryan Little, and Blake Wheeler are all credible top-six forwards; Evander Kane is a beast; and Mark Scheifele outperformed reasonable expectations in his first full NHL season. Dustin Byfuglien is also very talented, but should probably be playing defense full time (though coach Paul Maurice says he'll remain a forward).
The key for the Jets is simple: either buy out Pavelec, or, if that isn't an option, find a credible starting goalie on the cheap. Michael Hutchinson deserves a shot, though his AHL results don't scream "future NHL star." Buying out Pavelec and giving a player like Thomas Greiss a shot to platoon with Hutchison might be the wiser gamble. 
Comments
✕
Offseason Team Needs: Central Division
  Got something to say? Leave a comment below!