The knives are out for Joe Thornton in some corners of hockey media. The latest devastating playoff loss, this time to the Los Angeles Kings in the Western Conference Semi-final, has some calling for the Sharks captain to be moved. As shortsighted and unnecessary as those calls may be, the potential haul a future Hall of Famer like Thornton may bring back for Doug Wilson and co. makes it an avenue at least worth exploring, if not publically entertaining.
To paraphrase Justin Bourne, writing about Jumbo Joe on the heels of the Sharks' collapse versus the Kings: Thornton is the type of player whose seemingly easygoing approach to hockey and life is often mistaken for apathy. Of course, people who subscribe to that "Thornton is lazy and doesn't care" narrative couldn't be more wrong. He is Joe Thornton, and he is a big, easy, dude. He's also a great hockey player, and doesn't deserve to shoulder the blame for his team's failure to get it done… again.
Maybe the muttonheads who want Thornton gone should have their day of reckoning. Hell, Wilson and Todd McLellan have already decided to shift Thornton's linemate Brent Burns back to defense, laying the groundwork for a farewell to the captain. Maybe Joe Thornton deserves better.
Here are four trade scenarios involving Joe Thornton.
Bring Joe home, for Gordie and Dougie

The San Jose Sharks send Thornton to his native province of Ontario, appeasing Gordies and Dougies everywhere, and giving the Brendan Shanahan era in Toronto some clout. Thornton would come at the cost of occasional Randy Carlyle doghouse dwellers Nazem Kadri and Jake Gardiner, who will surely go on to win a Stanley Cup in San Jose. It's all good, though, as the Maple Leafs have a big Canadian and Phil Kessel can be penciled in for 60 goals.
Thornton to Edmonton to lead the kids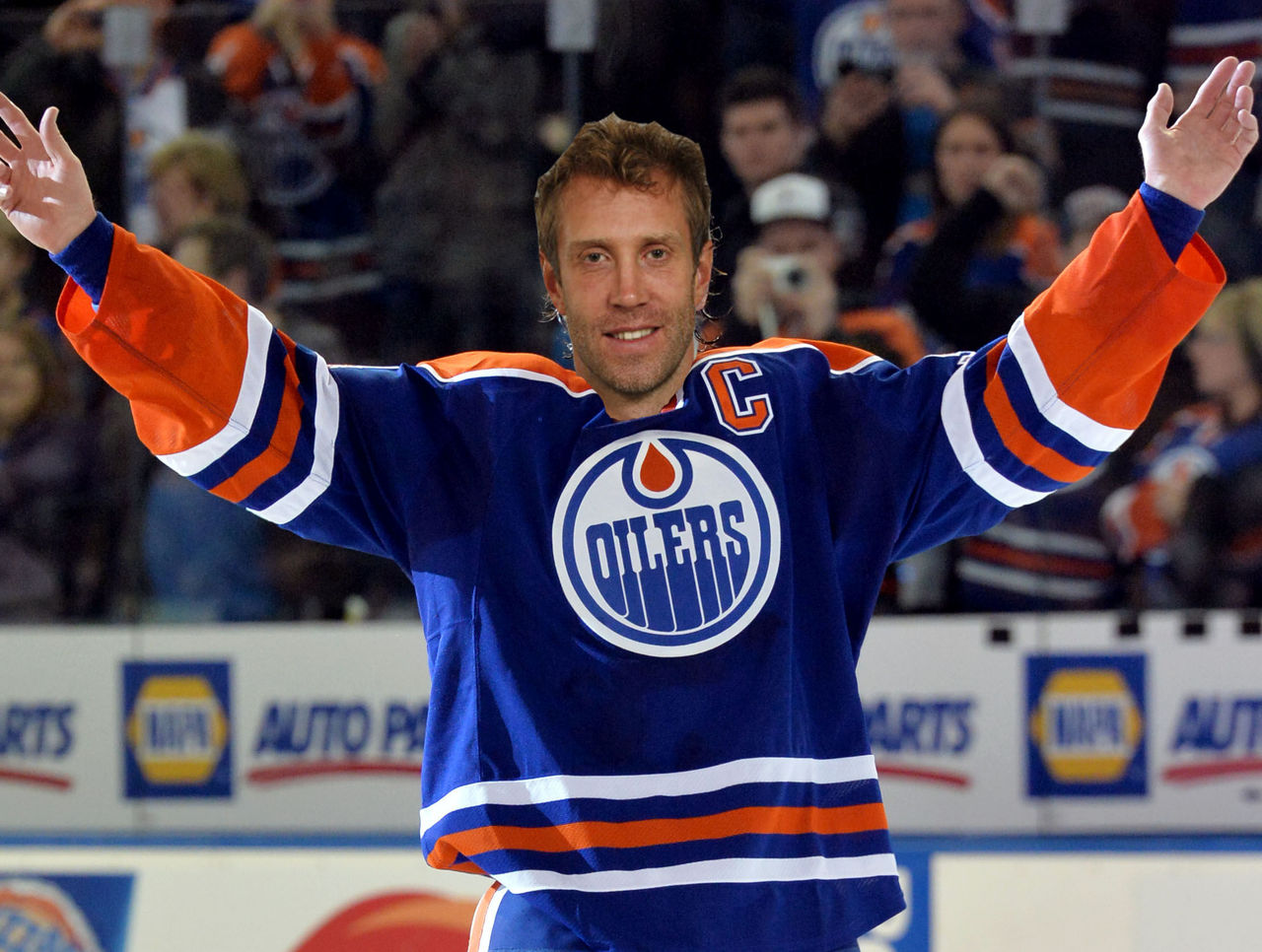 You know that rebuilding model that everyone talks about where a team loses consistently for a good few years and stockpiles high draft picks and marches to a Stanley Cup like they did in Pittsburgh, Chicago, and Los Angeles to a certain extent? Yeah, it turns out that it's a pretty lousy model to follow when you can't bring in decent talent to complement all the highly skilled kids. Enter: Joe Thornton.

The powerplay improves, the kids have a figure to look up to, and Thornton immediately injects the Oilers franchise with some much need credibility. Just imagine the platitudes of leadership and hoserism that scribes like Mark Spector could lean on while covering Thornton on the Oilers. Maybe it costs Jordan Eberle or Nail Yakupov and young defenseman. Still, you make that deal.
Broadway Joe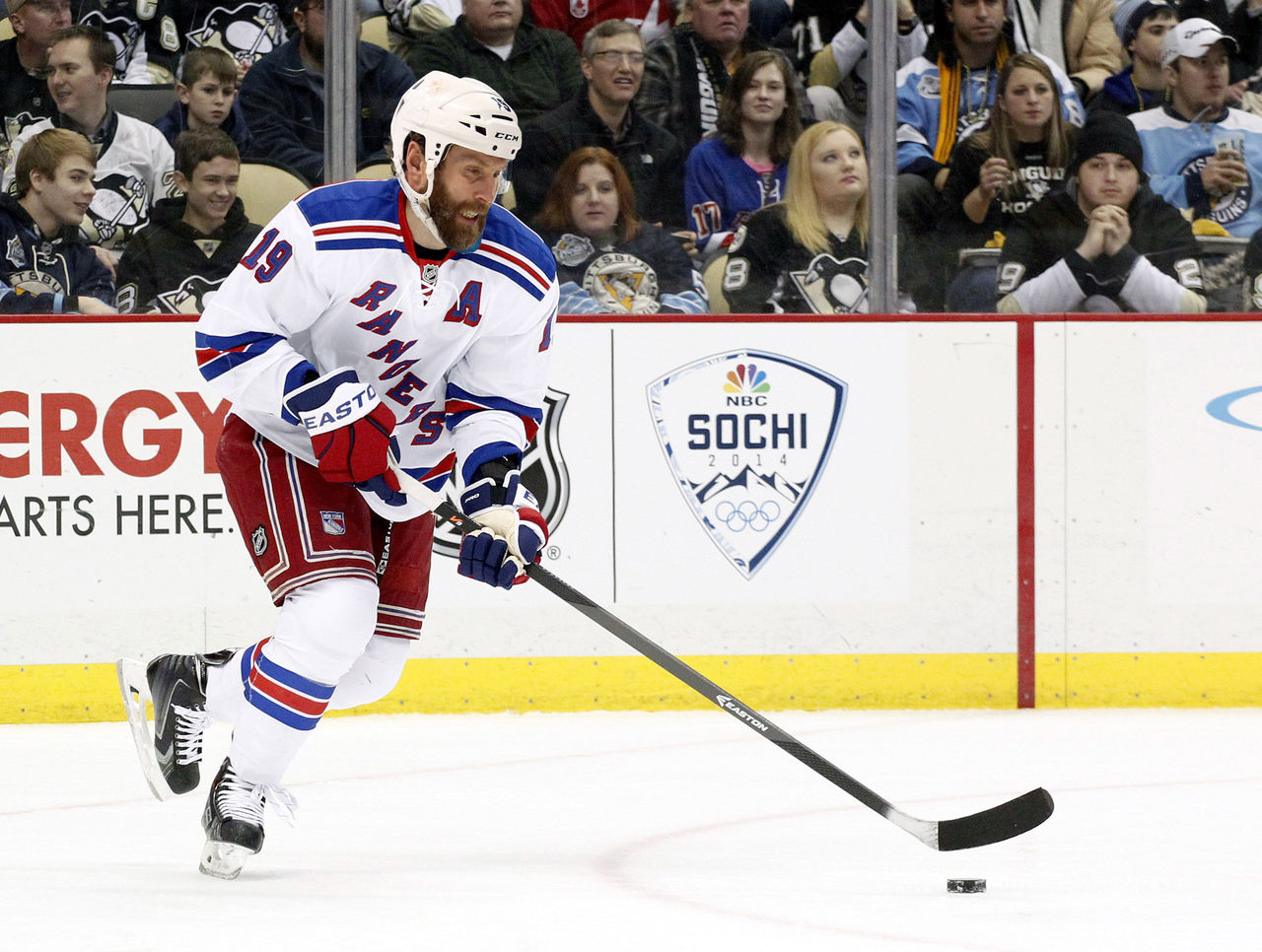 Let's say the New York Rangers make to the Stanley Cup Final. Let's also say they suffer a beating at the hands of superior Western Conference opponent. Let's then say the Rangers cut bait with Brad Richards via a compliance buyout this summer and shoot the moon by bringing in Jumbo Joe in exchange for one of their speedy wingers and something else. The NHL.com headline simply reads "Broadway Joe"
Beltway Joe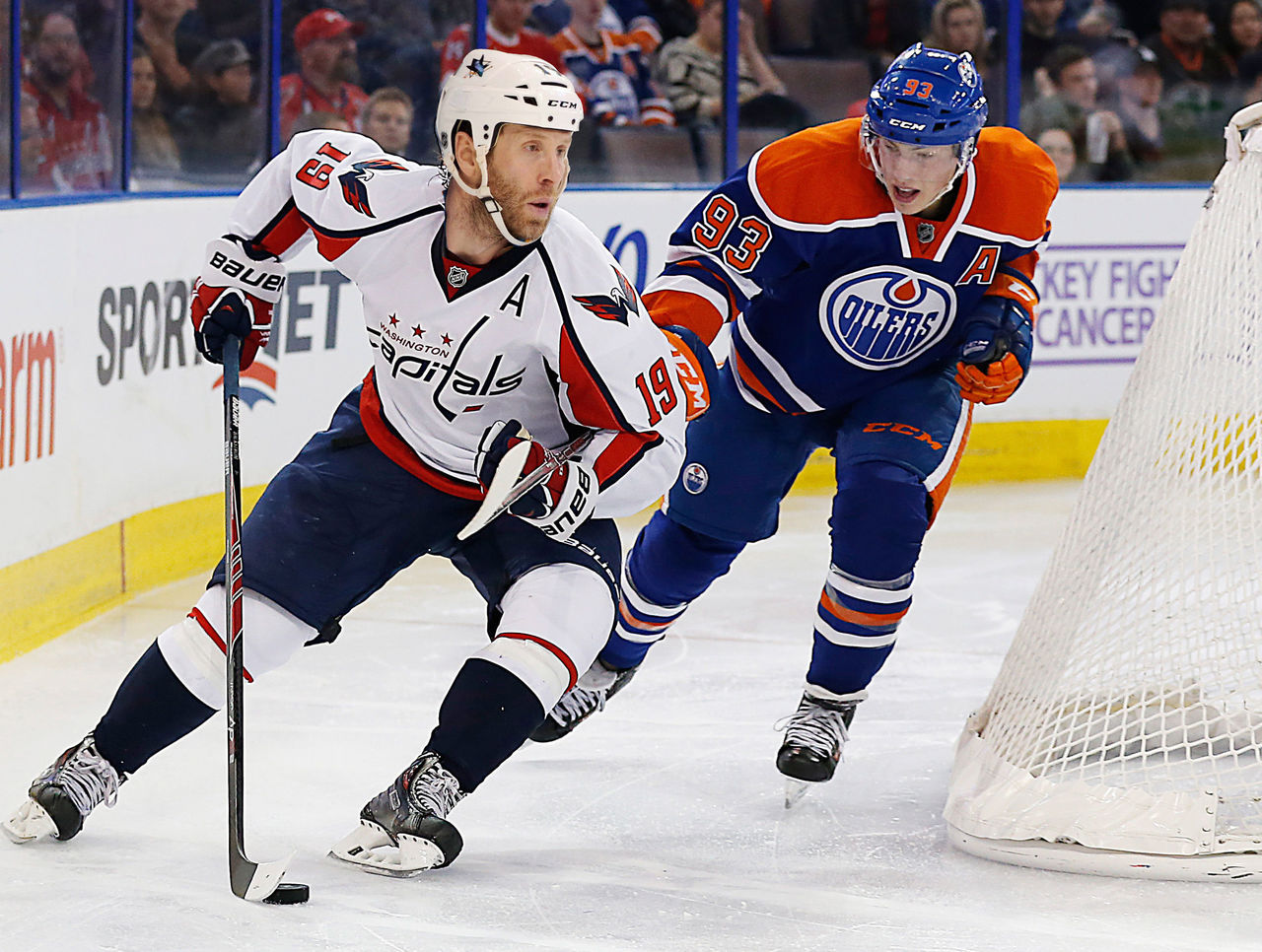 Alex Ovechkin would score 100 goals, and somehow still end up minus-39. The Capitals part ways with one of their good defensemen, fail to make the playoffs again and Thornton and Ovechkin make easy targets for the "choker!" set.