After Adam Johnson's death, hockey debates the protective path forward
Icon Sportswire, NHL / Getty Images
Weeks after the initial shock and public outpouring following the tragic death of former NHL player Adam Johnson, the debate over how to get athletes to meaningfully protect their necks hasn't subsided.
NHL commissioner Gary Bettman has said a neck guard mandate is a complex issue that would have to be negotiated with the players' association, and only a handful of players have adopted the added protection, but the Western Hockey League got in line with Canada's other two major junior leagues by issuing an immediate provision this month. Meanwhile, conversations are happening at every level of the game.
"My oldest son, Luke, plays professional hockey in Germany, and he played with Adam (Johnson)," said Mary-Kay Messier, Bauer Hockey's vice president of marketing. "He talked to me about how the players got together and discussed how they felt about it. It really impacted them."
The players decided they would try wearing neck guards.
"I was really shocked that my son and a bunch of players on the team came back afterwards and said it wasn't bad at all," said Messier, whose company is a leading supplier of neck guards. "He started texting me saying, 'What can we do about getting neck guards? The team wants to try it.' We have a distributor in Germany, so that came together."
It's an example of organic adoption that Messier and industry leaders hope will become the norm following Johnson's death. With an increasing number of hockey leagues mandating neck guards' use, it's logical to believe that as players advance up the ranks, they'll naturally continue to use them - even when they reach a level where they're optional. The same evolution introduced helmets and visors into the NHL. Bauer estimates a roughly 40% increase in neck guard demand in the weeks since Johnson's death.
"If we start to mandate this at the youth level, then all the kids are used to it. Young kids that graduated from junior went into the NHL wearing a visor, there was no issue - zero issue. So attack it at the youth level," Messier said.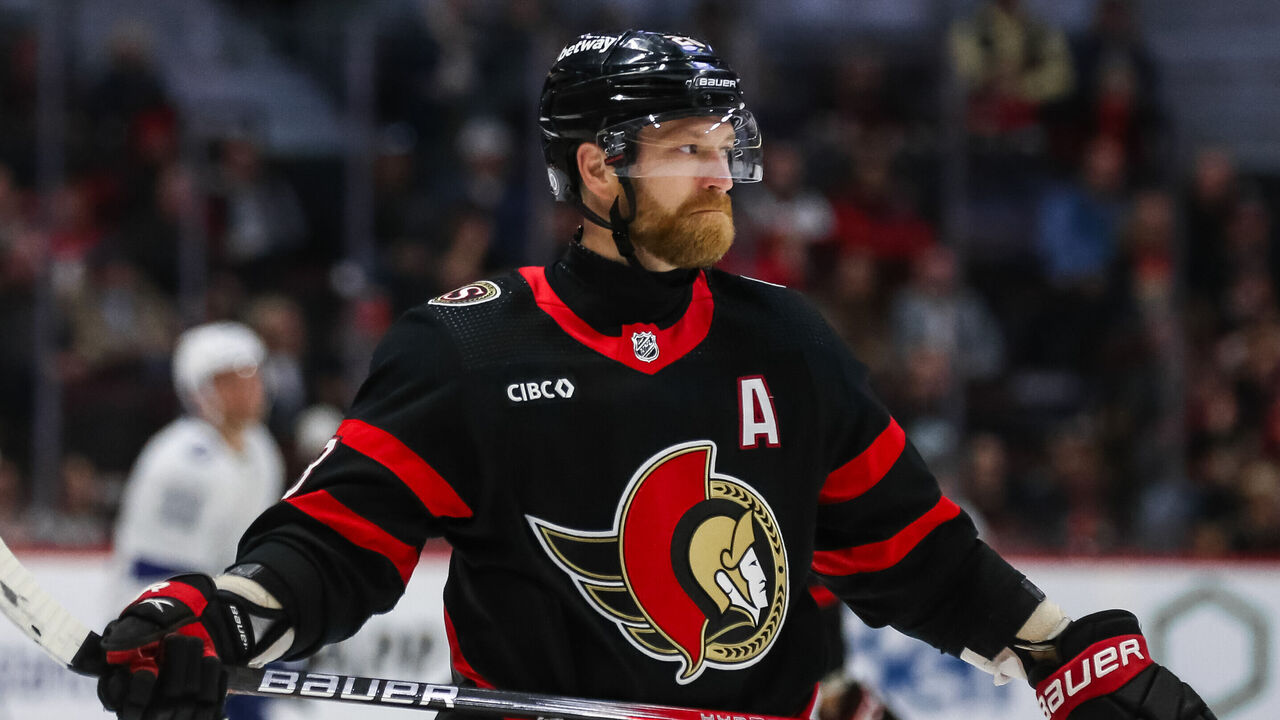 The Ontario Hockey League mandated the use of neck guards 15 years ago after a player survived a jugular laceration in 2008.
"It, in my view, required immediate consideration. We convened a conference call of our owners, and they all supported it," OHL commissioner David Branch said. "You develop a culture of understanding, where you go, 'Hey, we have to do the right thing here.' Right away, we introduced it, and it was interesting because there was pushback from players."
The players might have been vocal in the media, but behind the scenes, Branch got calls from families that had a completely different sentiment. "They'd say, 'Mr. Branch, don't back down. Listen, it's so important for the safety of our son.'"
In the WHL, which mandated neck guards in early November, one coach believes their adoption will proceed without too much fuss.
"You see this throughout society. Something will come in that's good for us, but we don't like doing it - maybe it's seatbelts or whatever," said Willie Desjardins, head coach and general manager of the WHL's Medicine Hat Tigers. "But, once it's mandatory, then you have to do it. When referees enforce it, then you don't have any choice but to do it. This is a rule, and this is what we need to do."
For leagues and governing bodies hesitant to issue a mandate, part of the reluctance comes down to questions about the efficacy of neck guards.
"We want to make sure the material of the equipment that's available actually does what it's supposed to do. So players don't have a false sense of security out there," said Marty Walsh, head of the National Hockey League Players' Association.
Dr. Michael J. Stuart, professor of orthopedic surgery at the Mayo Clinic and USA Hockey's chief medical officer, told CNN he believes more players will adopt neck guards with better education.
Before Johnson's death, Stuart and his team received survey responses from 26,589 registered USA Hockey athletes to assess their neck laceration experiences. It found that 45% of athletes were voluntarily wearing neck guards despite no USA Hockey mandate. More than 60% of players under the age of 12 reported wearing them, but usage starts to drop off quickly after that; only 22% of players 19 and older reported wearing a neck guard.
A total of 1.8% of respondents (485 athletes) experienced some form of neck laceration from a skate blade, but most were minor injuries. As many as 27% of those athletes were wearing a neck protector at the time of the laceration.
However, survey results didn't indicate if neck guards played a role in reducing or adding to the severity of sustained injuries. Stuart believes the effectiveness of neck guards often comes down to their material and how they're worn.
"The protective device should literally go from the ear down to the collarbone because it needs to protect the area underneath the angle of the mandible (the lower jaw) and the area right above the collarbone where there's also neurovascular structures," he told CNN.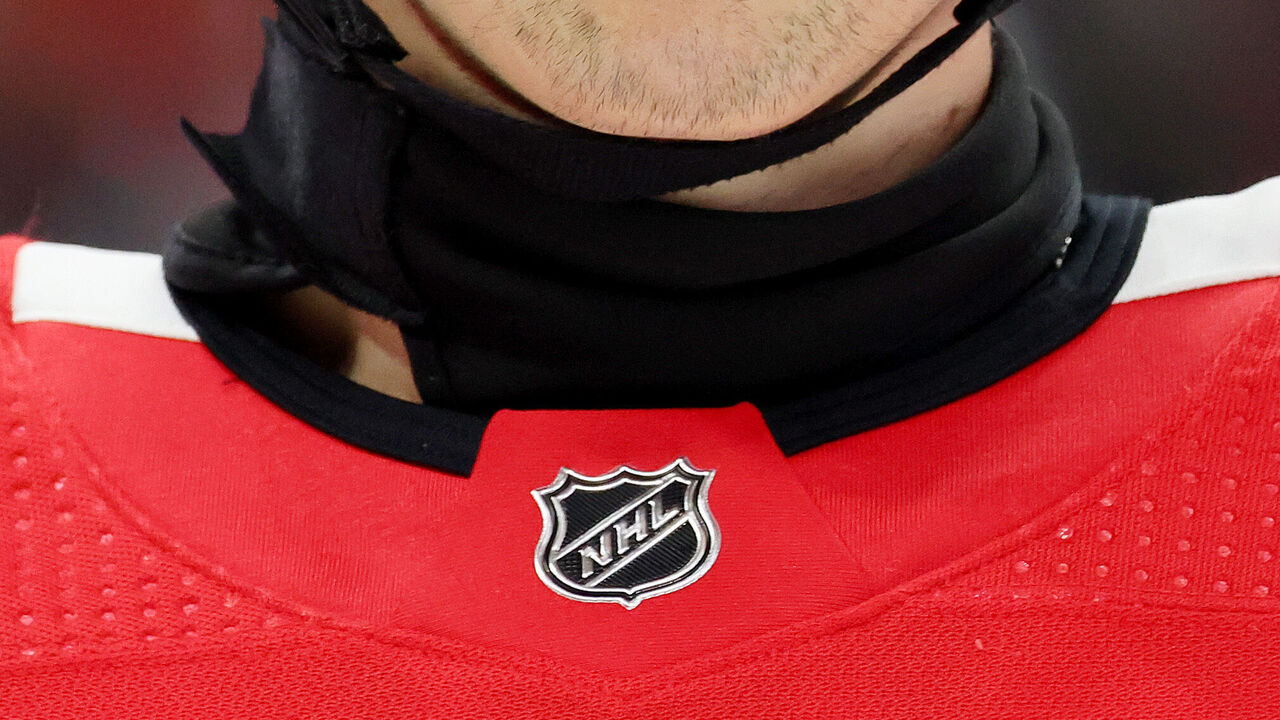 Messier draws a parallel between this reasoning and the former conversation around helmets.
"We saw this with helmets in two ways. One argument was: helmets aren't always worn properly. And two: there was a discussion at one point about, 'Can helmets really prevent concussions?' But, the story kind of falls apart. Are you more protected with the helmet? I think we can absolutely say yes. And then you can make the same connection with neck guards. Would it eliminate any type of injury? Cut-resistant neck guards are probably not there. There might be some freak accidents. Will it really cut down on the number and the severity? Could it be life saving? If you have that opportunity, why wouldn't we at least go there?"
Branch backs her up here. After learning of Johnson's death, his immediate thought wasn't to question neck guards altogether but rather how to optimize their effectiveness. "My mind went to: We've got to revisit the proper wearing of neck guards by our players," he said. "We've got to make sure we've got the leading supplier, with Kevlar and other such things."
Kevlar may be the answer to the other major factor causing reluctance to wear neck guards: they can be uncomfortable and aren't breathable. "I'm satisfied that our current supplier is (using) Kevlar. There's nothing better on the market right now. We've got to keep challenging ourselves in that area," Branch said.
Bauer, which supplies the OHL's neck guards, has been consulting with elite athletes about ways it can elevate its product for enhanced wearability.
"We've been working with Kevlar for years, and we've been manufacturing a product that works: integrated base layers and cut-resistant neck protection," Messier said.
There's a chance that product could be put to the ultimate test early next year, with the NHL set to resume discussing neck guard mandates at the All-Star Game in Toronto. "A lot of companies now, I'm assuming, they'd be smart to come up with something," Walsh said. "I don't know if they'll have it ready by February, but the conversation is going to happen in February."
The Canadian Press reports the NHL is working on clearing 12 to 14 new neck guards from eight different manufacturers.
While the debate around neck guards remains ongoing, the conversation itself is a sign athletes are taking neck protection more seriously than ever before.
"I think if guys enjoyed wearing them, they would have been wearing them before," Desjardins said. "But they didn't realize the significance of them either. And so you know, if something tragic happens, then you realize maybe I should look at this a little different."
With files from John Matisz.
Jolene Latimer is a feature writer at theScore.