Fantasy: 5 potential NHL busts to be wary of in drafts
Glenn James / National Hockey League / Getty
The only thing worse in fantasy sports than missing out on a breakout talent one year is to overcorrect the following season and end up with a bust.
Here are five candidates to be wary of in your fantasy draft who could be in store for regression after posting great 2022-23 campaigns.
Jamie Benn, LW, Dallas Stars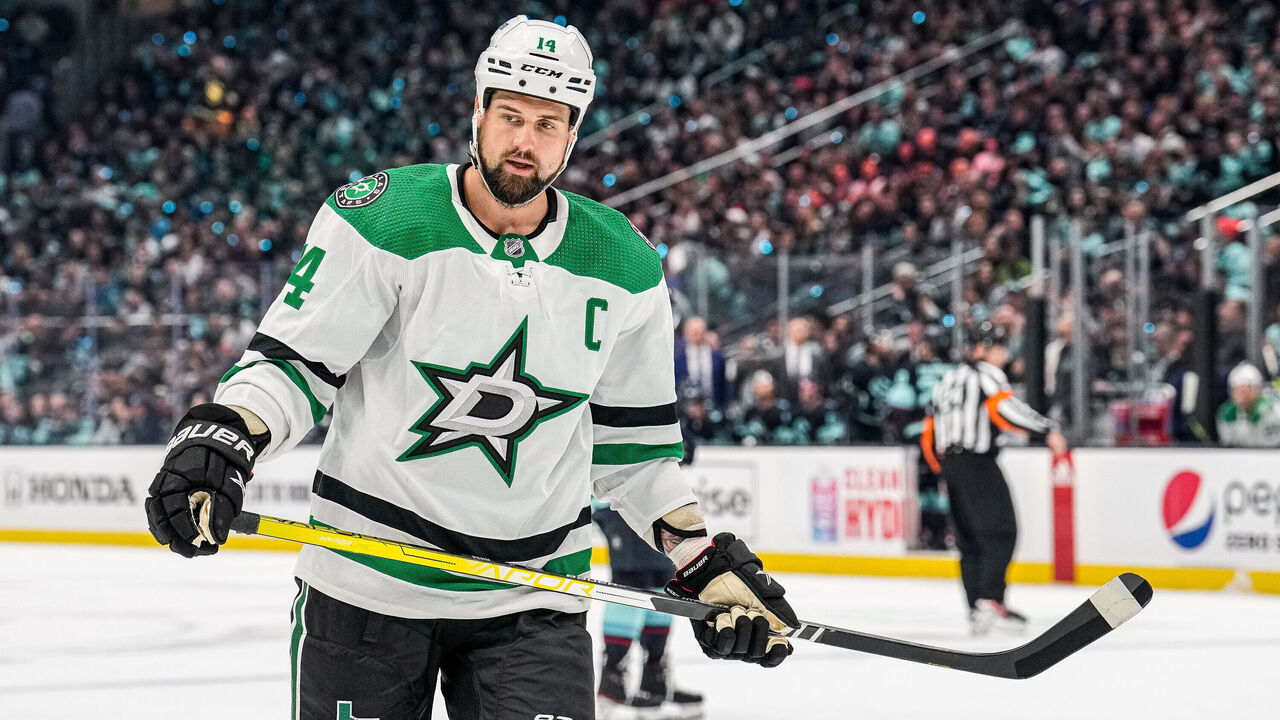 Benn turned back the clock last season with 33 goals and 78 points to finish second on the Stars in scoring. It was the first time he eclipsed the 30-goal, 70-point mark in five campaigns.
As a result of the 34-year-old's return to form, he's naturally a player to be hesitant to take early in fantasy drafts. Benn's average draft position in Yahoo leagues is 75.7 - ahead of Kevin Fiala, Johnny Gaudreau, and teammate Joe Pavelski.
Benn's 13.1% five-on-five on-ice shooting percentage was the highest in the league among those who played more than 50 games. However, Benn averaged 7.7% in this statistic from 2018-22.
In addition to Benn's five-on-five luck likely to regress, the Stars added more offensive depth this summer in the form of Matt Duchene. That means more competition for offensive opportunities at five-on-five and on the man advantage.
Benn can still be a useful asset in fantasy this season, but he's being drafted too early when other higher-end forwards are still on the table. After an unexpected bounce-back campaign, Benn's ceiling is what he accomplished last year. Pass on the veteran in his current slot and opt for a player with a clearcut shot to operate in their team's most advantageous situations.
Andrei Kuzmenko, LW, Vancouver Canucks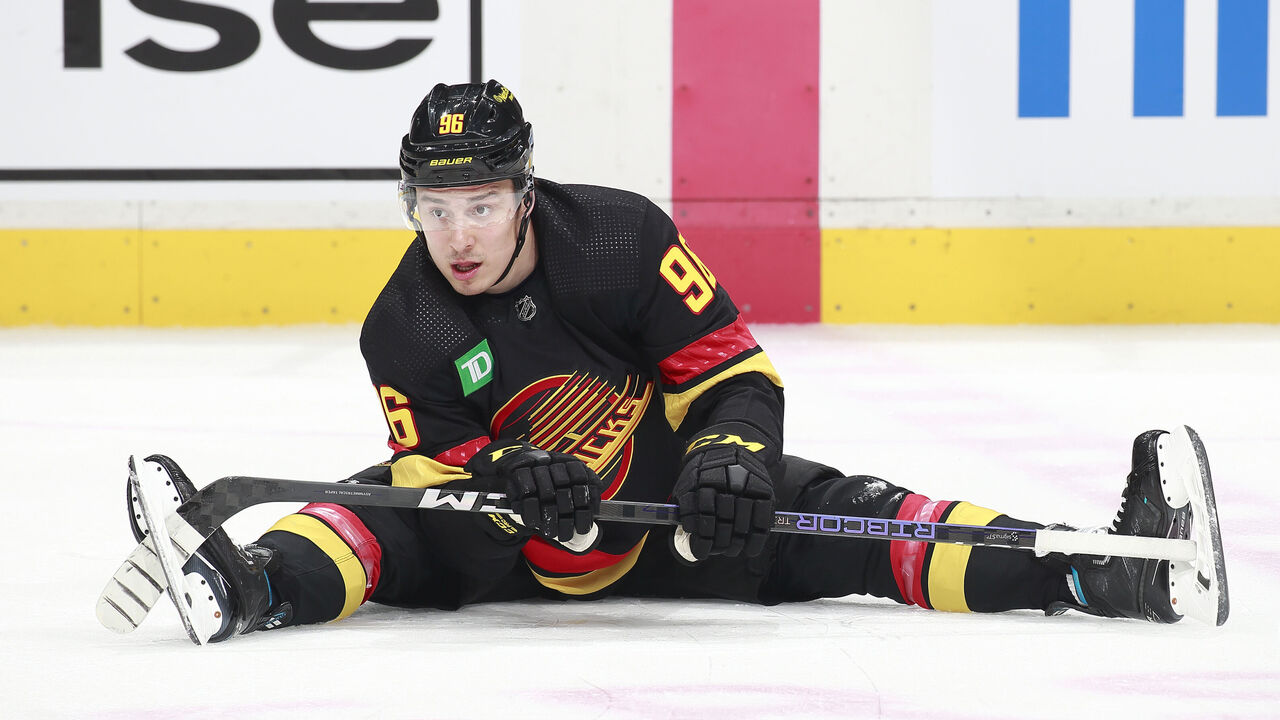 Kuzmenko burst onto the scene last year, making his awaited North American debut following a superb career in the KHL. The Russian exceeded expectations with the Canucks, racking up 39 goals and 74 points to set team records as a first-year NHLer.
While Kuzmenko remains in an excellent spot on Elias Pettersson's wing, there's a significant warning sign that he could be in for regression as a sophomore.
Kuzmenko's 39-goal campaign came off the back of a sky-high 27.3% shooting percentage. It's the highest single-season shooting percentage by a player since 2004 and the top mark by a 30-goal scorer since Sergei Makarov in 1990-91.
It's doubtful Kuzmenko will operate at such a clip again this campaign. Looking at the 10 highest single-season shooting percentages from 2018-22, no player increased their goal output the following year. Even Leon Draisaitl's and Brayden Point's goal productions dipped after scoring at 20-plus percent rates during this span.
Kuzmenko's average draft position in Yahoo leagues is 110.9, putting him ahead of other left-wingers like Jonathan Huberdeau, Cole Caufield, and Filip Forsberg.
Readjust your hopes if you expect Kuzmenko to build on his previous season and crack the 40-goal plateau.
Josh Morrissey, D, Winnipeg Jets
It's an understatement to say Morrissey exploded on offense in 2022-23. He recorded 16 goals and 76 points from the Jets' backend, more than doubling his previous career high.
Morrissey never received Norris Trophy votes in his six previous full-time campaigns before vaulting into second in scoring among defenders last season.
The 28-year-old will remain a workhorse on Winnipeg's blue line with minimal competition for prime minutes on the power play. However, it isn't realistic to expect Morrissey to continue scoring at such a drastically different rate than he did before last season.
With Morrissey going around No. 70 in Yahoo drafts, opt for the higher-end upside of Evan Bouchard or safer options in Brent Burns or John Carlson.
The Calgary native will be a useful asset in fantasy this season, but he likely won't hit the massive highs of the previous campaign to be worthwhile as the No. 11 defenseman off the board.
Ryan Nugent-Hopkins, C/LW, Edmonton Oilers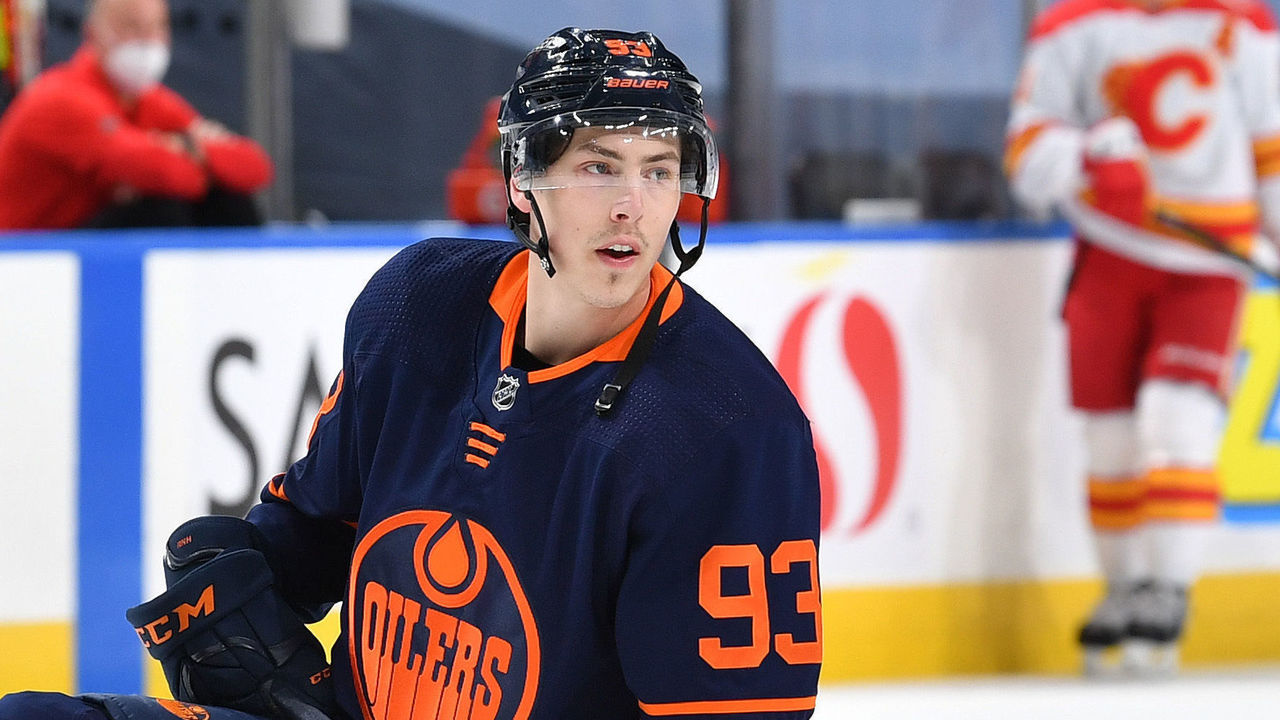 Nobody predicted a 100-point season from Nugent-Hopkins coming into the 2022-23 campaign. Thanks largely to a historic Oilers power play, the former No. 1 draft pick set career highs with 37 goals and 104 points.
Since the 2007-08 season, no 100-point player scored a higher percentage of their points on the man advantage than Nugent-Hopkins last campaign. A whopping 62.5% of his points a year ago came on the power play.
Of course, Nugent-Hopkins isn't just a power-play scorer. His 39 points at five-on-five were in line with the likes of Gaudreau and Mark Scheifele. But neither of those two is sniffing the top 30 in Yahoo drafts like Nugent-Hopkins.
Nugent-Hopkins will need the Oilers' power play to be at the level it was last season for him to be a worthwhile pick at his average draft position of 32.5 - a higher slot than Steven Stamkos and Artemi Panarin.
Yes, Edmonton's man advantage is outrageous and will likely lead the league again, but we're talking about the highest success rate for a power play in NHL history. It's unrealistic to expect the Oilers to repeat that, making Nugent-Hopkins an unnecessary risk at that stage in drafts.
Linus Ullmark, G, Boston Bruins
There isn't enough to say about Ullmark's remarkable 2022-23 campaign - just look at his eye-watering .938 save percentage and 40 wins in 49 appearances.
That earned him the Vezina Trophy last season and slots him as the No. 6 goaltender off the board in Yahoo leagues. Despite how well Ullmark performed a year ago, that isn't a risk worth taking.
The odds of the Bruins replicating their historic 135-point regular season from 2022-23 are incredibly low. Boston lost its top centers, Patrice Bergeron and David Krejci, to retirement and deadline additions Tyler Bertuzzi and Dmitry Orlov to free agency.
The Bruins need to be one of the top teams in the league to justify taking Ullmark as a top-30 player, and that isn't likely with the immense competition in the Atlantic Division.
Boston has split starts between Ullmark and Jeremy Swayman for the most part, and that projects to continue this season.
After Ullmark at an average draft position of 29.7, the top tandem goaltenders being taken in Yahoo drafts are Swayman (52.3), Filip Gustavsson (66.2), and Frederik Andersen (79.2). It's incredibly low that the Bruins will be good enough to justify a 30-slot difference between Ullmark and the next highest drafted non-Bruins tandem goaltender.
With Ullmark going in drafts ahead of workhorse netminders like Connor Hellebuyck and Juuse Saros, let others pick Ullmark too high and either take a workhorse starter in this range or wait until later to snag a tandem netminder.