4 battlegrounds to monitor as Stanley Cup Final shifts to Florida
Bruce Bennett / Getty Images
The Vegas Golden Knights, up 2-0 in the Stanley Cup Final after a 7-2 beatdown of the Florida Panthers on Monday, are two wins away from their first Stanley Cup. Home-ice advantage shifts to the Panthers, though, with Game 3 set for Thursday night in Sunrise. Here are four pivotal battlegrounds to monitor.
Tkachuk line vs. Hague-Whitecloud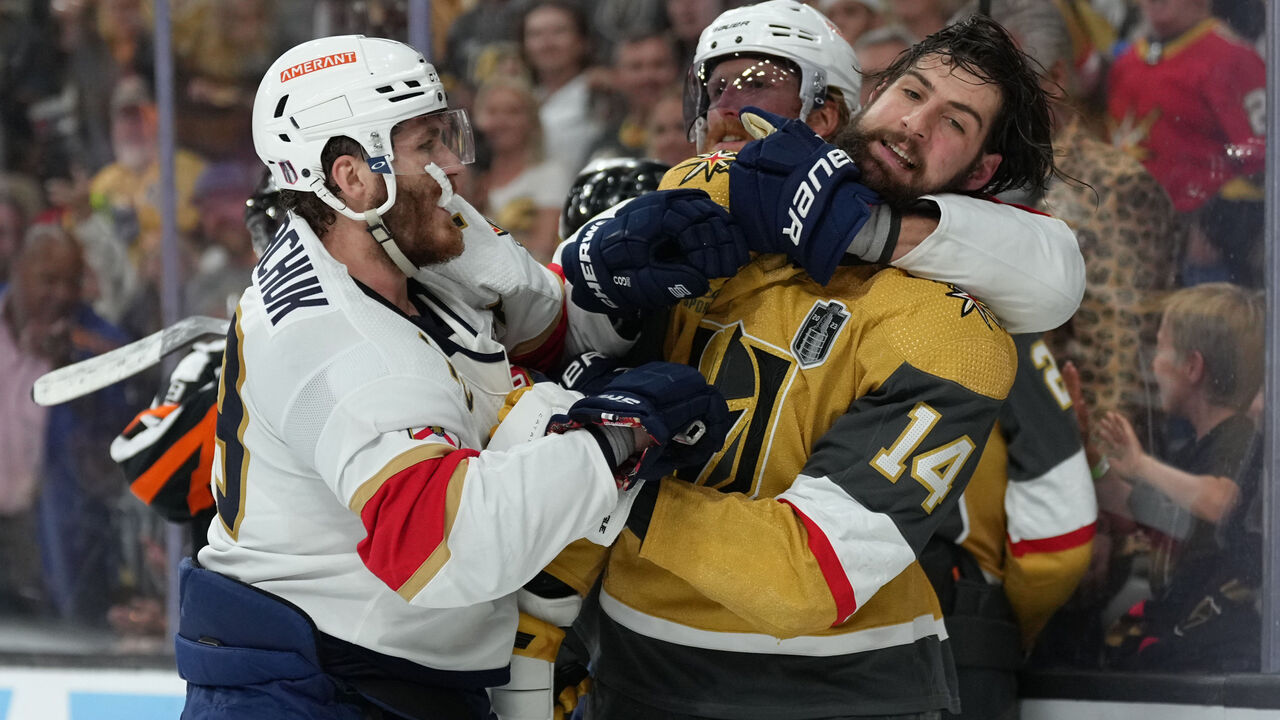 It's never a positive sign when you punch a rival in the face multiple times and get nothing but smirking and a viral TV moment in response.
That's exactly what happened in Game 1 as Panthers superstar Matthew Tkachuk and linemate Sam Bennett attempted (and failed) to rattle Golden Knights blue-liner Nicolas Hague in one of the series' many post-whistle scrums.
It's also never a positive sign when two games haven't produced much of a highlight reel despite what, on paper, is a winnable head-to-head matchup - Florida's top offensive line of Bennett between Tkachuk and Nick Cousins versus Vegas' least-experienced pairing of Hague and Zach Whitecloud.
Tkachuk has been on the ice for one goal for and one goal against - as well as 20 shot attempts for and 17 attempts against - in 15 total five-on-five minutes opposite Hague-Whitecloud. The Hart Trophy finalist's defensive-zone turnover led directly to Vegas' 4-2 goal in Game 1, and while he did score in Game 2, it was a garbage-time tally that he barely celebrated.
A Conn Smythe Trophy contender coming into the Cup Final, Tkachuk's been neutralized. The series will be over in four games if he's unable to break through in a meaningful way. The Panthers tend to go as Tkachuk goes.
Staying out of the penalty box would be a good starting point. After being relatively disciplined during the first three rounds of the postseason (24 total penalty minutes), Tkachuk's already racked up 36 PIMs against Vegas thanks to three minors - all roughing calls - and three misconducts. Despite playing a physical brand of hockey, the 6-foot-6, 230-pound Hague and 6-foot-2, 207-pound Whitecloud have largely avoided the box. Whitecloud's misconduct late in Monday's blowout is the duo's lone infraction. They're dialed in.
Panthers' goalies vs. netfront traffic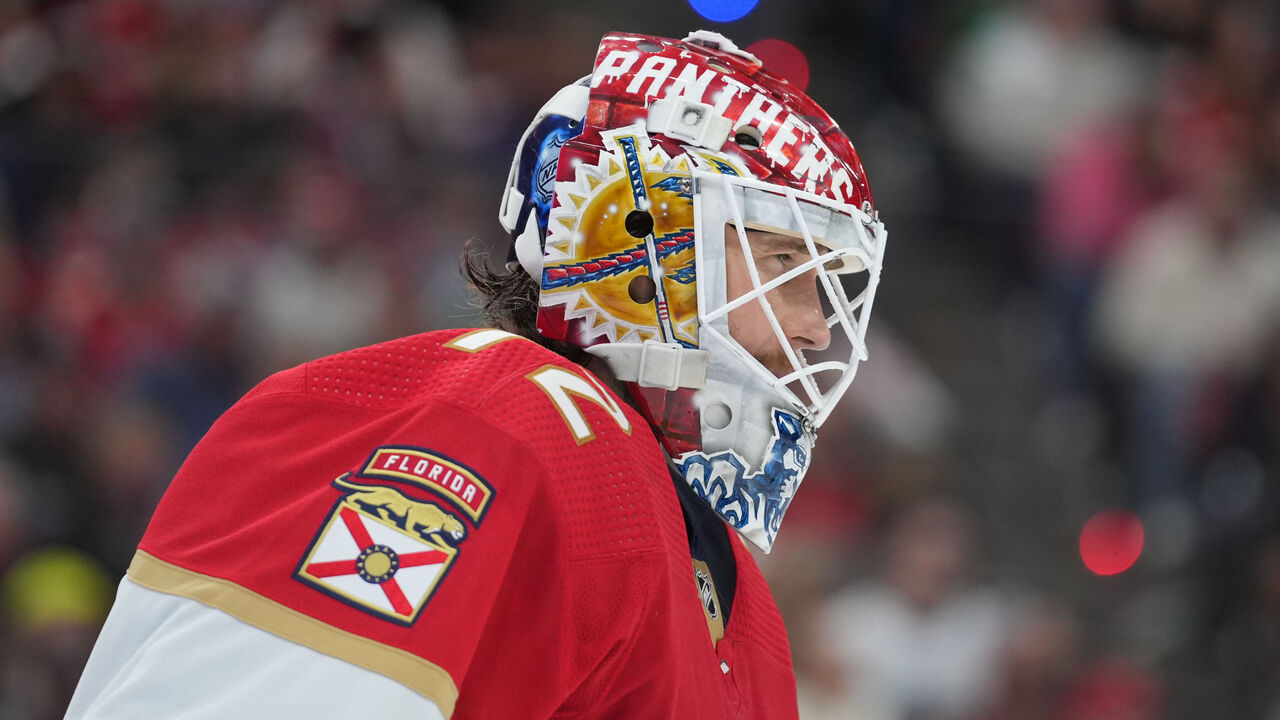 Two-time Vezina Trophy winner Sergei Bobrovsky allowed four goals on 33 shots in Game 1, then four on 13 shots in the first half of Game 2. In relief, journeyman Alex Lyon surrendered three on 13 shots as Florida unraveled.
You don't have to dig up advanced statistics to conclude that Florida's goaltending needs to be significantly better. (Though Game 3's starter hasn't been named, expect Bobrovsky to take the net back.)
That said, the goalies don't deserve all the blame. In fact, it's the skaters in front of them who should be targeted by Panthers coaches in video sessions. Florida's defensive-zone coverage was subpar in the opener and downright horrendous in the second game - poor gaps off the rush, tentative pressure on the walls, and too much puck-watching, to name just a few concerning trends for a club that previously outlasted the attacks of Boston, Toronto, and Carolina.
The netfront area needs to be cleaned up ASAP. Bobrovsky and Lyon were screened on six of 11 non-empty-net goals. Amazingly, on four of those six screened goals, it was a Panther, not a Golden Knight, clogging up the shooting lane. The other two goals featured an even worse save-making environment of one Panther and one Golden Knight in front of the goalie.
There's sacrificing the body to block a shot, and then there's making life more difficult for your goalie. Vegas is doing the former (36-22 advantage in blocked shots despite controlling play), while Florida is doing the latter to an extreme.
Vegas' stars vs. Florida's agitation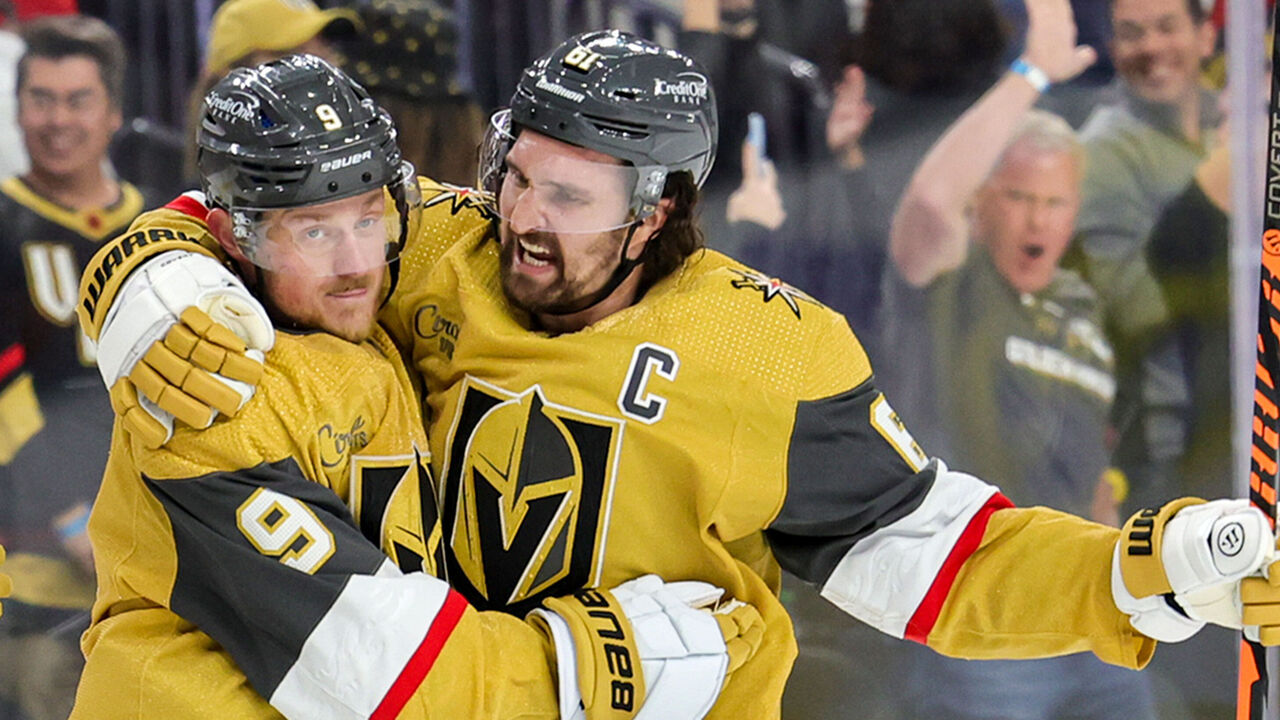 The Golden Knights are a handful at even strength. An elite transition squad that often sustains pressure after the original scoring chance, they currently boast a five-on-five goal differential of plus-30 in the playoffs (56-26).
Let that sink in: Vegas, in 19 games against the NHL's best, is up 30 goals!
And while Vegas' 21.5% power play ranks fifth out of the nine teams with at least 30 opportunities this postseason, Florida cannot keep giving its opponent so many reps. The Golden Knights are generally uninterested in the extracurricular activities between whistles and the referees are clearly not afraid to penalize troublemakers. So, the Panthers, who've been shorthanded 11 times so far, must find the middle ground between agitation and discipline.
The Ivan Barbashev-Jack Eichel-Jonathan Marchessault line, which makes up 60% of Vegas' top power-play unit, has been deadly this series - and the rest of the run - regardless of game state. Eichel collected his fourth assist in two games Monday following a clean but thunderous hit by Tkachuk. Barbashev, who's issued three monstrous hits of his own, earned primary helpers on Game 1's winning goal and Game 2's 2-0 marker. Triggerman Marchessault has padded his Conn Smythe case by bagging three goals and adding an assist.
Penalty killing was a popular talking point ahead of the Cup Final - rightfully so, considering recent history (71.2% playoff kill rate for Florida, 63.0% for Vegas). The Golden Knights have been perfect through two games.
Panthers' depth vs. injury/fatigue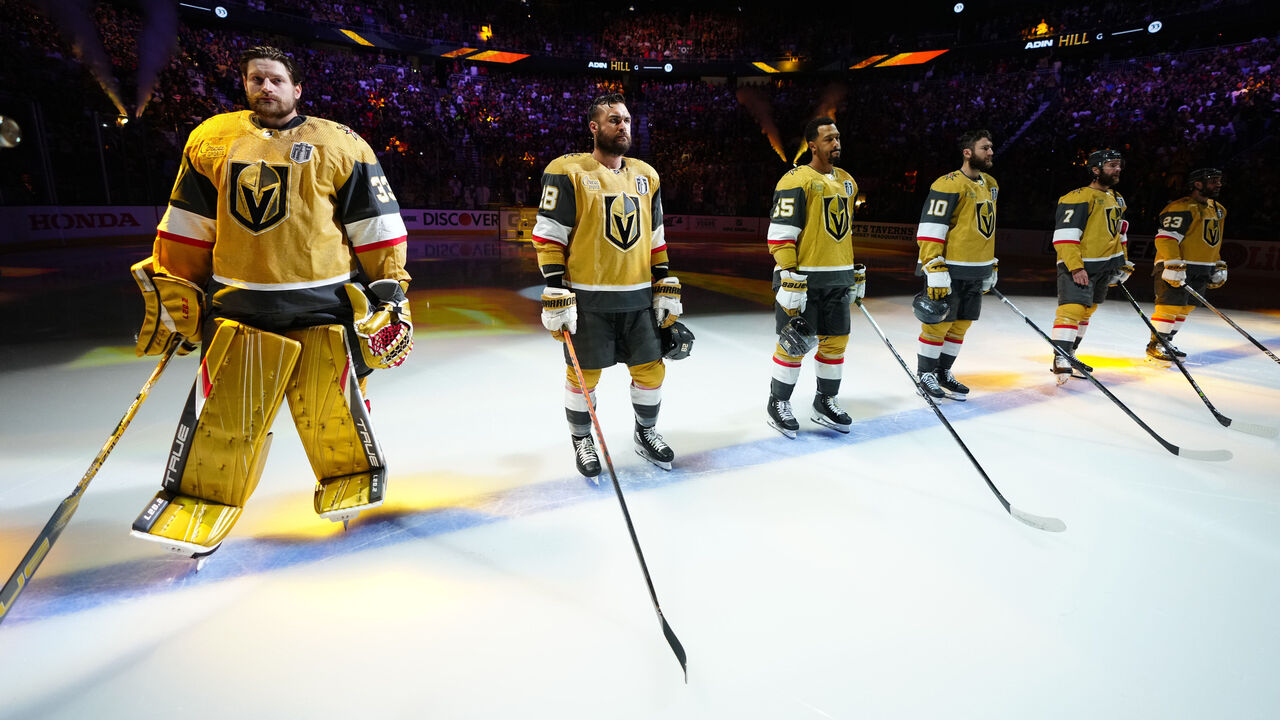 Florida's in trouble. The obvious reason: The Panthers are down 2-0 in a best-of-seven series and the second game was a gong show. The less obvious reason: The toll of a long, rough-and-tumble postseason seems to be catching up to them.
Catalysts Bobrovsky and Tkachuk had their worst showings of the run in Game 2; is this the beginning of the end for two terrific individual performances? Key defensemen Brandon Montour and Gustav Forsling have logged 70 and 50 more playoff minutes, respectively, than any Golden Knights skater; do they have enough gas in the tank to contribute to a four-win comeback?
Panthers winger Eetu Luostarinen has missed the first two games and blue-liner Radko Gudas left Game 2. Neither is guaranteed to draw back into the series, which may mean extra ice time for seventh defenseman Casey Fitzgerald and 12th forward Zac Dalpe, who was scratched Monday as head coach Paul Maurice opted for 11 forwards and seven defensemen. To put it mildly, that's not an ideal scenario.
The Golden Knights, with a buzzsaw of a fourth line featuring Nicolas Roy between Keegan Kolesar and William Carrier, was the deeper team at full health. With the Panthers seemingly fighting it, that gap is even wider.
John Matisz is theScore's senior NHL writer. Follow John on Twitter (@MatiszJohn) or contact him via email (john.matisz@thescore.com).