How the Eastern Conference champion Panthers were built
Eliot J. Schechter / National Hockey League / Getty
The Florida Panthers have stunned the historically dominant Boston Bruins, the Toronto Maple Leafs, and the hockey world as a whole amid an improbable run to the Stanley Cup Final this spring. Given the Cats' unexpected arrival on the doorstep of a championship, it's worth breaking down how they were assembled.
Bill Zito took over as the Panthers' general manager in September 2020, and Florida won the Presidents' Trophy last season before bowing out in the second round. While he's certainly put his stamp on the club in his relatively short tenure, the groundwork for the Panthers' foundation began long before he arrived.
On the whole, free-agent signings and trades account for the vast majority of the moves that shaped this now formidable squad.
Here's how Zito and his predecessors constructed the club that went from sneaking into the playoffs last month all the way to competing in the Cup Final beginning Saturday.
| Method | Players |
| --- | --- |
| Homegrown | 4 |
| Trade | 7 |
| Free agency | 10 |
| Waivers | 3 |
Homegrown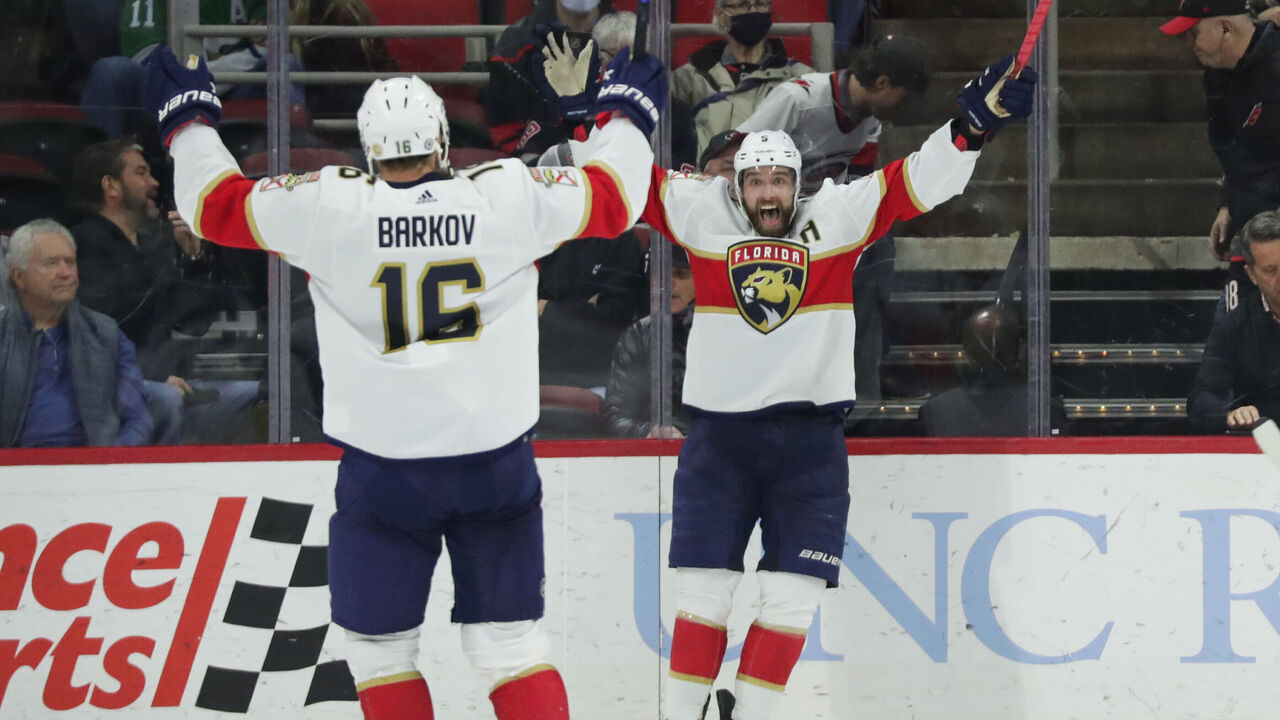 Aleksander Barkov (June 30, 2013): The franchise cornerstone is in his 10th NHL season, all of which he's played with Florida. Former Panthers GM Dale Tallon drafted the dynamic Finnish center second overall, right after the Colorado Avalanche chose Nathan MacKinnon. Barkov, who's blossomed into a superstar and one of the game's best two-way players, is in his fifth campaign as the Cats' captain.
Aaron Ekblad (June 27, 2014): Ekblad has been a fixture of the Panthers' defensive corps since Tallon picked him first overall. Much like Barkov, Ekblad has played his entire career for Florida, and next season will be his 10th. The Canadian blue-liner has dealt with injuries in recent seasons, but he's been a workhorse with a knack for contributing on offense when healthy.
Spencer Knight (June 21, 2019): Tallon picked Knight 13th overall, and the young goaltender impressed when he first arrived on the NHL scene for four regular season games and a pair of playoff contests in 2021. He was the Panthers' backup for the first half of this season, but he entered the NHL/NHLPA player assistance program in February.
Anton Lundell (Oct. 6, 2020): Lundell is another prime example of the Panthers' success with lottery picks over the years. Just over a month after Zito took the reins, he selected the Finnish forward 12th overall. Lundell has developed nicely at the NHL level, providing favorable underlying numbers as Florida's third-line center - and he's still only 21 years old.
Trade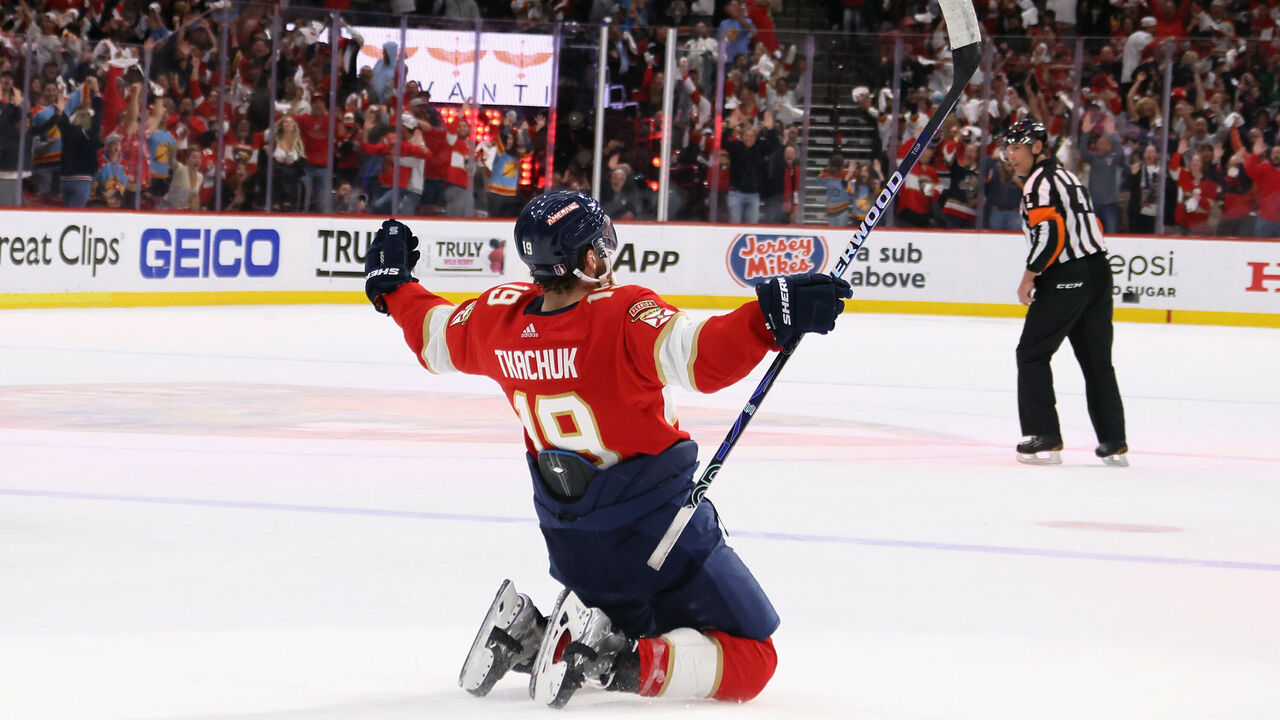 Eetu Luostarinen (Feb. 23, 2020): Luostarinen was part of the haul Tallon got when he sent Vincent Trocheck to the Carolina Hurricanes before the trade deadline in 2020. Everybody else the Panthers received in the deal (Erik Haula, Lucas Wallmark, and Chase Priskie) is playing elsewhere now, but the 24-year-old Luostarinen is a key contributor on Florida's third line.
Patric Hornqvist (Sept. 24, 2020): Hornqvist hasn't played since sustaining a concussion in early December, but the two-time Stanley Cup champion did suit up for 22 games with Florida during the regular season. The Panthers sent defenseman Mike Matheson and forward Colton Sceviour to the Pittsburgh Penguins in that swap. Hornqvist is in the final year of a contract he signed with the Pens in Feb. 2018.
Brandon Montour (April 10, 2021): This move looks like a steal now. Florida snagged Montour from the Buffalo Sabres for a third-round pick. He obliterated his previous career highs with 16 goals and 73 points during this past regular season, and he's kept it up in the playoffs with six goals in 16 games.
Sam Bennett (April 12, 2021): Bennett played his first five full NHL seasons with the Calgary Flames but then fell out of favor with the club that selected him three spots after Ekblad in 2014. The then-disgruntled forward demanded a trade, and the Flames eventually accommodated his request, shipping him to the Panthers along with a sixth-round pick for a second-rounder and prospect Emil Heineman.
Sam Reinhart (July 24, 2021): Zito also landed Reinhart from the Sabres in exchange for top goaltending prospect Devon Levi, perhaps feeling confident about Knight at the time. Zito could come to regret the move long term in goal, but skilled forward Reinhart has been an excellent addition in the present.
Matthew Tkachuk (July 22, 2022): The blockbuster swap that sent Tkachuk from Calgary to Florida has been well-documented, but its immense impact can't be overstated. The versatile Hart Trophy finalist has led and transformed his new squad with a rare blend of elite offensive production and intimidating physical play. Much like Bennett, Tkachuk asked the Flames to trade him, and the Panthers capitalized in both situations.
Givani Smith (Dec. 19, 2022): Florida secured Smith in a trade for veteran defenseman Michael Del Zotto. Smith is purely a depth forward, as the 25-year-old winger played only 34 NHL games during the regular season and a single contest so far in these playoffs.
Free agency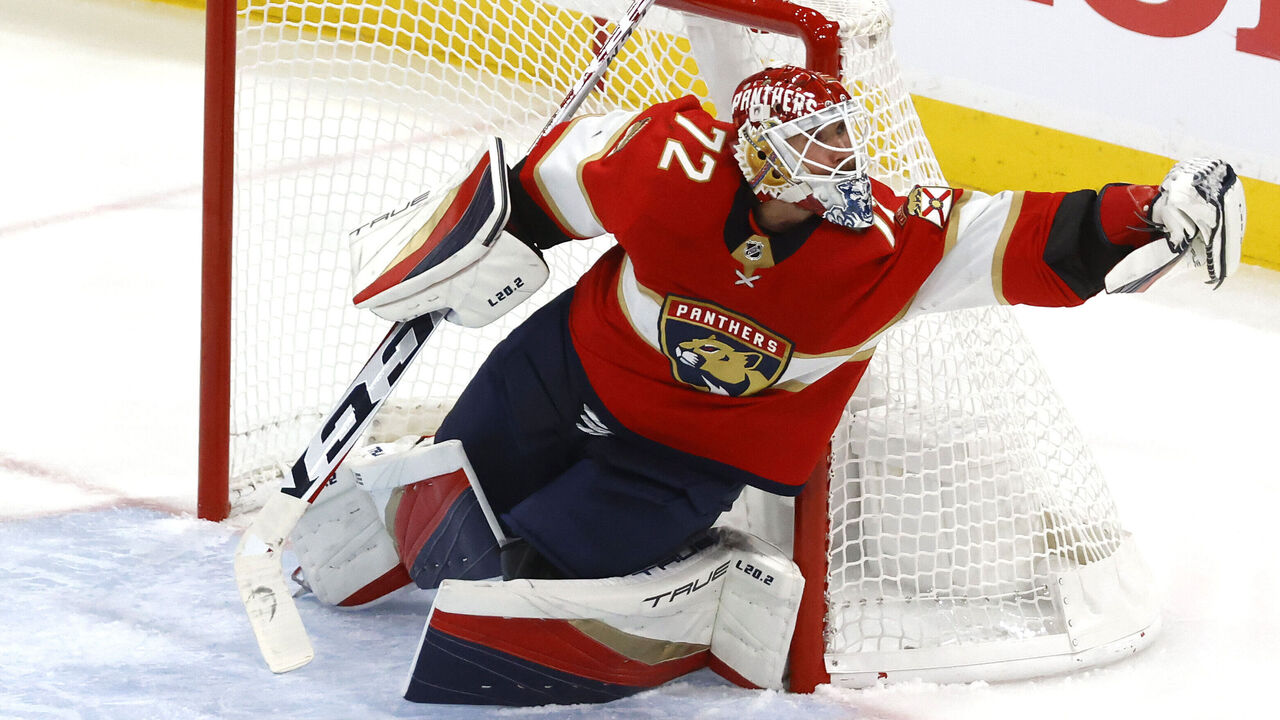 Sergei Bobrovsky (July 1, 2019): The Panthers signed the ex-Columbus Blue Jackets goaltender to a mammoth seven-year, $70-million pact on the open market. The deal raised eyebrows around the league and was frequently panned in the seasons that followed. But it's harder to question it now, given how integral he's been to Florida's success in these playoffs.
Carter Verhaeghe (Oct. 9, 2020): Verhaeghe has been one of the best bargains in the NHL since the Panthers signed him to a two-year contract at $1 million annually. Even the three-year extension he inked in July 2021 still looks good at an average annual value of $4.167 million, considering he racked up a career-high 42 goals this season while equaling the personal-best 31 assists he collected in 2021-22.
Radko Gudas (Oct. 9, 2020): Gudas is in his third campaign with the Panthers, who inked him to a three-year deal in free agency a few autumns ago. The soon-to-be 33-year-old Czech defenseman - who has a reputation for initiating questionable hits - played for the Washington Capitals, Philadelphia Flyers, and Tampa Bay Lightning before joining the Cats.
Ryan Lomberg (Oct. 9, 2020): The Panthers reeled in the player nicknamed "Lomberghini" on the same day as Verhaeghe and Gudas. Florida signed Lomberg to a two-year contract that day and then extended him for two more in November 2021.
Anthony Duclair (Dec. 17, 2020): Duclair is playing for his sixth team in nine years. The Panthers signed the winger to a one-year pact as a free agent, then re-upped him on a three-year agreement in July 2021. The historically streaky Duclair had a career year last season but then tore his Achilles tendon in the summer. That limited him to 20 games in this past regular season, but he's notched three goals and six assists in 15 playoff contests this spring.
Nick Cousins (July 13, 2022): Cousins is a journeyman in his own right, having also suited up for six NHL teams in his nine-year career. But the veteran forward is now playing a key role for the Panthers, who signed him to a two-year deal last summer. Cousins has been lining up alongside Bennett and Tkachuk on Florida's second line.
Alex Lyon (July 13, 2022): Lyon got promoted when Knight entered the program. The 30-year-old didn't exactly come out of nowhere, but he's having a career year at an age when most players start to decline. Lyon joined the Panthers on a two-way contract last summer, so he's significantly exceeding expectations.
Colin White (July 13, 2022): The Ottawa Senators drafted White 21st overall in 2015, and he hasn't lived up to that draft slot. The American forward signed with Florida after parts of six seasons with the Sens, and he now skates on the Panthers' fourth line.
Marc Staal (July 13, 2022): There are certainly better and faster defensemen in the NHL than Staal these days, but Florida signed him for his experience. The veteran of over 1,000 games agreed to a one-year pact at $750,000.
Eric Staal (Oct. 22, 2022): A second Staal brother joined the Panthers about three months later when they signed the elder Eric to a matching one-year, $750,000 contract. The veteran forward hasn't made a major impact statistically, but at 38 years old, it was clearly a matter of adding even more experience for a playoff run.
Waivers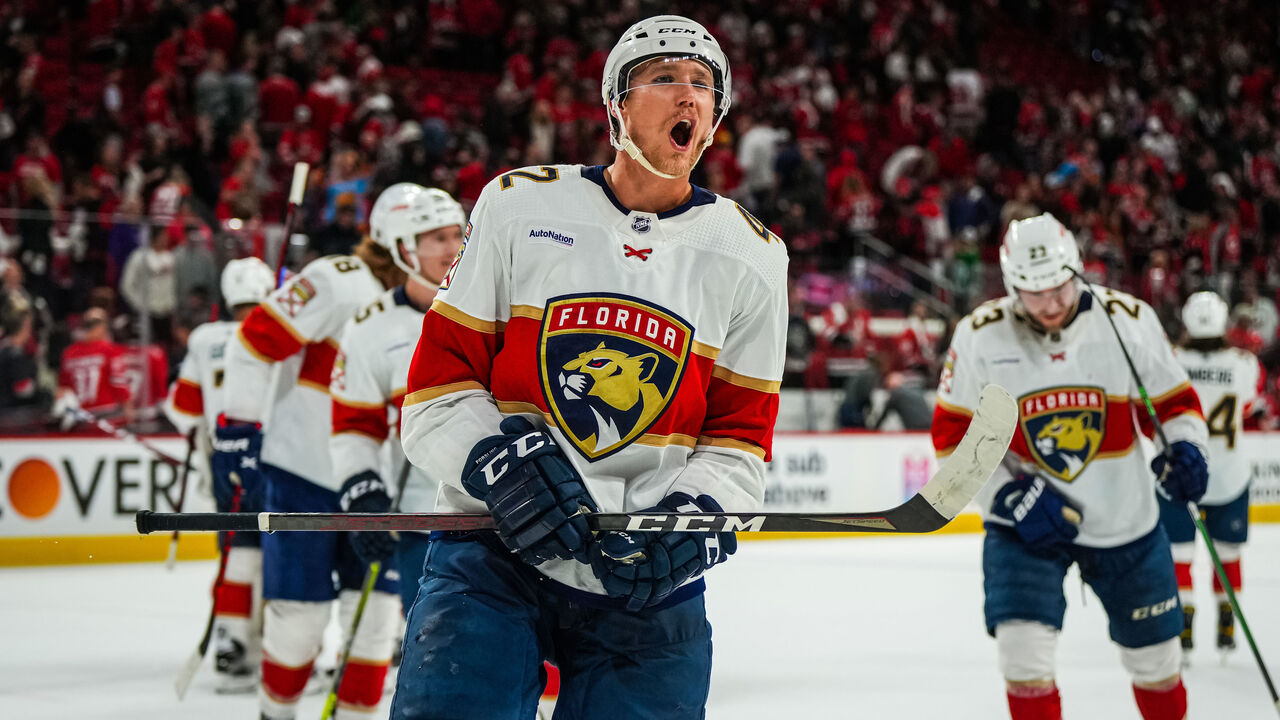 Gustav Forsling (Jan. 9, 2021): Landing an eventual top-pairing defenseman off the wire was some tidy work by Zito. Forsling never played a game for the Canes before he was placed on waivers, spending his entire 2019-20 campaign with their AHL affiliate.
Josh Mahura (Oct. 10, 2022): The Panthers nabbed Mahura away from the Anaheim Ducks at the start of this season. He's more of a stay-at-home defenseman who primarily occupies a spot in the third pairing.
Casey Fitzgerald (Jan. 11, 2023): Florida claimed Fitzgerald off the wire from the Sabres, who made him a third-round draft pick in 2016. The American rearguard isn't in the Panthers' top six on the back end, but he has played one game in these playoffs, namely Florida's Game 4 loss to the Boston Bruins in Round 1.
Comments
✕
How the Eastern Conference champion Panthers were built
  Got something to say? Leave a comment below!