Salary cap, Coyotes' future highlight Bettman's Stanley Cup Final presser
Bruce Bennett / Getty Images Sport / Getty
NHL commissioner Gary Bettman and deputy commissioner Bill Daly fielded questions on an array of subjects during the league's annual Stanley Cup Final press conference Saturday. Here's what they said ahead of Game 1 between the Vegas Golden Knights and Florida Panthers.
Salary cap
Bettman said the league is still finalizing figures but estimates $6 billion in hockey-related revenue for the 2022-23 campaign, according to Sportsnet's Luke Fox. The NHL earned approximately $5.3 billion last season.
Despite the jump, next year's salary cap is likely to increase incrementally to $83.5 million as players still have outstanding escrow debt. A much larger bump is expected in 2024-25, per TSN's Chris Johnston.
The NHL had a flat cap of $81.5 million from 2020-22 due to the pandemic. That increased to $82.5 million this past season.
Coyotes and expansion
In the wake of several relocation questions following a failed arena bid in Tempe, Bettman said the Arizona Coyotes will explore different areas near Phoenix for a new home.
"It's a good market, and if we can make it work, we'll make it work," Bettman said, according to Stephen Whyno of The Associated Press. "We've had our challenges."
Daly confirmed that Ryan Smith, majority owner of the NBA's Utah Jazz, has been in contact with the NHL about his interest in bringing a team to Salt Lake City, per The Athletic's Pierre LeBrun.
Senators sale
Bettman stated the impending sale of the Ottawa Senators is likely to take a few more weeks.
"They are trying to move forward as quickly as possible to conclude the process," Bettman said, according to Postmedia's Bruce Garrioch.
Four bidding groups remain in contention to purchase the club in Canada's capital.
2023-24 events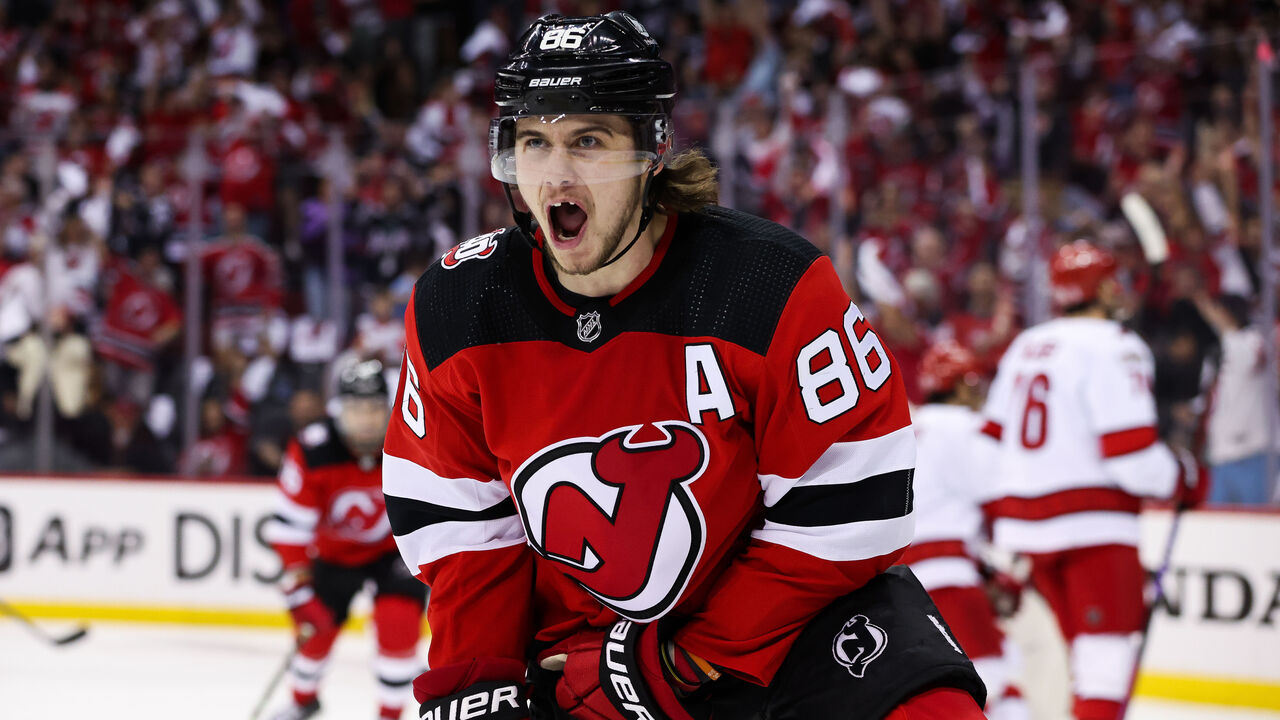 The NHL will have a busy slate of signature events next season.
MetLife Stadium, home of the NFL's New York Giants and Jets, is set to host contests on consecutive days next winter. The Philadelphia Flyers will take on the New Jersey Devils on Feb. 17 before the New York Rangers battle the New York Islanders on Feb. 18.
The league had previously announced the Heritage Classic between the Edmonton Oilers and Calgary Flames and the Winter Classic between the Seattle Kraken and Vegas Golden Knights.
Ex-Blackhawks request meetings
Former Chicago Blackhawks staffers Joel Quenneville and Stan Bowman requested meetings with Bettman that will take place after the Stanley Cup Final, the commissioner said, according to Johnston.
Neither Quenneville nor Bowman are eligible to work in the NHL after a 2021 investigation revealed their roles in mishandling sexual assault allegations from former Blackhawks player Kyle Beach in 2010. In October 2021, Quenneville stepped down as head coach of the Panthers, while Bowman relinquished his role as Chicago's president of hockey operations and general manager.
Canadian junior team investigation
The NHL's independent investigator completed its probe into the 2018 Hockey Canada gala. A woman filed a lawsuit last April alleging that eight CHL players, including several from that year's national junior team, sexually assault her during the event.
The league expects a report to be ready for review early this summer, according to Whyno.