NHL Power Rankings: 1 movie that sums up each team's season
National Hockey League / Getty
This is the 11th edition of theScore's NHL Power Rankings for the 2022-23 campaign. Check back for updated rankings every other Monday during the regular season.
In this edition, with the 95th Academy Awards handed out Sunday night, we look to the movies for inspiration and pick one film that sums up each team's season thus far.
1. Boston Bruins (50-10-5)
Previous rank: 1st
"Catch Me If You Can" (2002). Much like Leonardo DiCaprio's portrayal of Frank Abagnale Jr. in this early aughts romp, the NHL-best Bruins have stayed more than one step ahead of the rest of the league thanks to the skill and smarts of their players, coaches, and executives alike.
2. New Jersey Devils (44-16-6)
Previous rank: 3rd
"John Wick" (2014). Few expected the Devils to be this good and this entertaining, much like the Keanu Reeves-driven cult hit and its sequels. Maybe we should have seen it coming in both cases; New Jersey assembled a talented, young core complemented by some skilled vets, and well, Keanu rules. Much like the John Wick movies, the Devils have been much better and more enjoyable to watch than even optimists predicted.
3. Carolina Hurricanes (43-14-8)
Previous rank: 2nd
"The Perfect Storm" (2000). The Hurricanes have been near-perfect in many aspects of the game this season. Of course, a "perfect storm" like the 1991 one depicted in the film entails a combination of negative circumstances. Yet Carolina has overcome a slew of injuries, including major ones to Frederik Andersen and Max Pacioretty.
4. Toronto Maple Leafs (40-17-8)
Previous rank: 4th
"Groundhog Day" (1993). The Maple Leafs have lived the same campaign six years running: regular-season success, followed by first-round failure in the playoffs. Is this the year Auston Matthews and Co. finally escape Punxsutawney?
5. Vegas Golden Knights (41-20-6)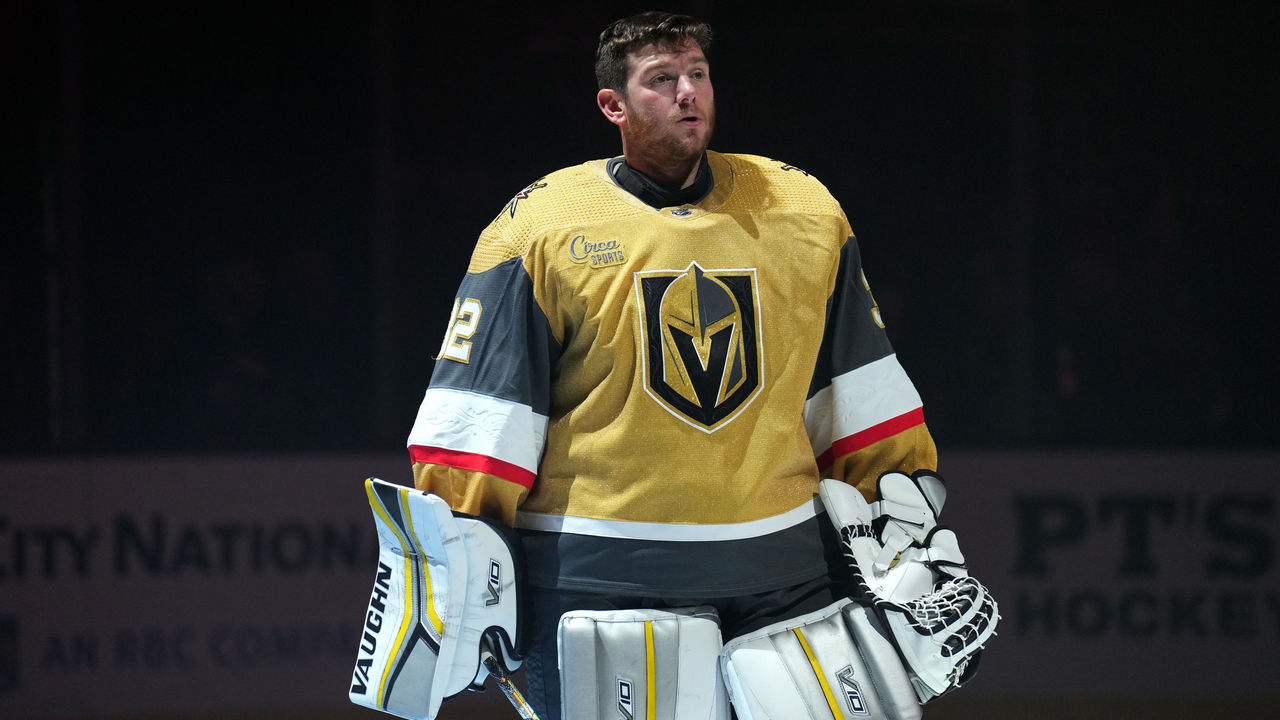 Previous rank: 7th
"Kill Bill: Volume 1" (2003). Jonathan Quick is playing like someone who's sworn revenge on those who doubted his talents. The 37-year-old is 3-0-0 with a .939 save percentage since joining the Golden Knights after being unceremoniously dumped by the Los Angeles Kings.
6. Dallas Stars (36-17-13)
Previous rank: 11th
"The Wild Bunch" (1969). The synopsis for this classic reads, "An aging group of outlaws look for one last big score as the 'traditional' American West is disappearing around them." While the Stars' best player is 23-year-old Jason Robertson, Dallas has nine players who are at least 30, including 38-year-olds Joe Pavelski and Ryan Suter. Jamie Benn and Tyler Seguin are seeking the ultimate prize, too, and this team has a shot at it.
7. New York Rangers (37-19-10)
Previous rank: 9th
"The Expendables" (2010). The Rangers are loaded with older stars, especially after adding a couple at the trade deadline. But can such an impressive collection of marquee names meet expectations while sharing the spotlight? Moviegoers had similar questions about Sylvester Stallone's action hero ensemble extravaganza, and fans in Manhattan are probably hoping the Rangers' script turns out a bit better.
8. Tampa Bay Lightning (39-22-6)
Previous rank: 5th
"Diamonds are Forever" (1971). When general manager Julien BriseBois traded five draft picks for Tanner Jeannot at the deadline, the Lightning's motivation was clear: Diamonds (in Stanley Cup rings) are forever.
9. Minnesota Wild (38-21-8)
Previous rank: 15th
"From Russia with Love" (1963). Kirill Kaprizov has been an offensive force for a Wild team that's struggled to score. This upcoming stretch without him will define their season.
10. Colorado Avalanche (36-22-6)
Previous rank: 6th
"Sleeping Beauty" (1959). No one can dance around the fact the Avalanche have underwhelmed throughout the post-championship regular season, but the whole league is hoping Colorado doesn't awake from its lengthy slumber come playoff time.
11. Edmonton Oilers (36-23-8)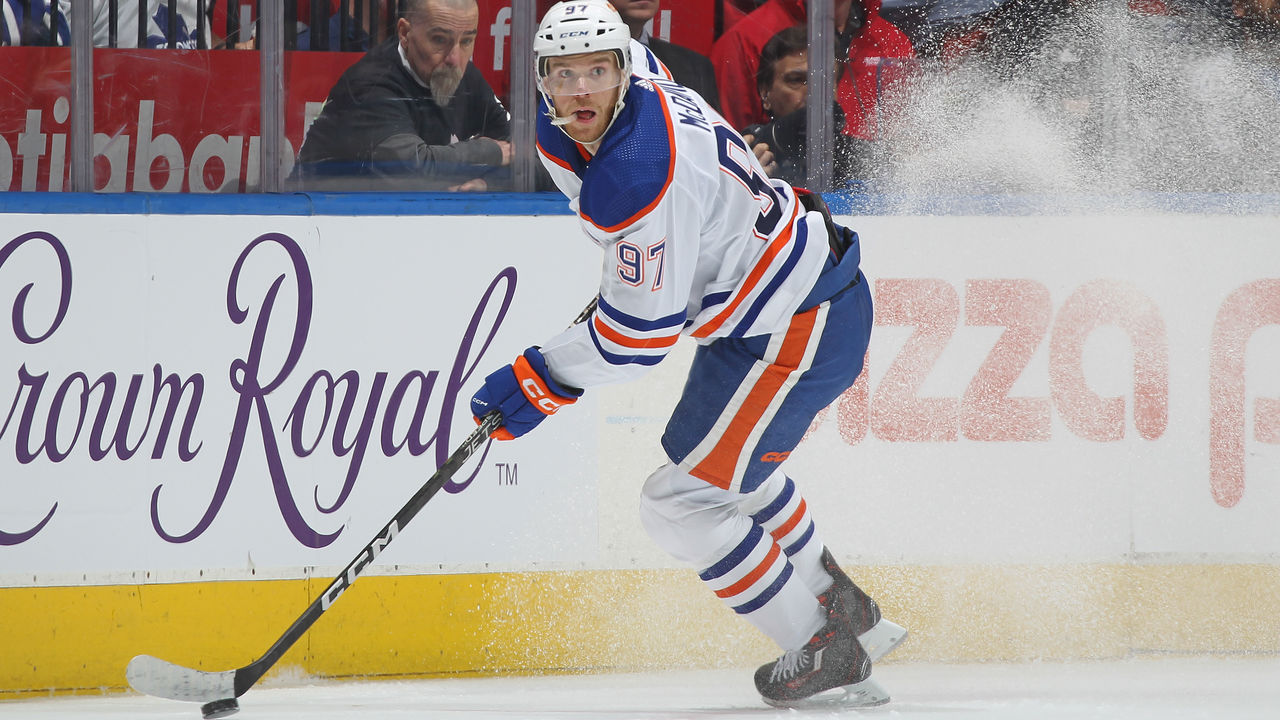 Previous rank: 8th
"The Fast and the Furious" (2001). Connor McDavid has raced away with the battle for the Art Ross Trophy - and likely the Hart Trophy too.
12. Los Angeles Kings (38-20-9)
Previous rank: 10th
"Star Trek: Generations" (1994). The Kings are still led by franchise icons Anze Kopitar and Drew Doughty, but they continued to transition from the old crew to the new one by trading Quick to the Golden Knights. L.A. has remained relevant by injecting youth and new talent into the equation, just like a certain science fiction franchise did when it brought parts of its two crews together on the big screen.
13. Seattle Kraken (37-22-7)
Previous rank: 13th
"Dodgeball: A True Underdog Story" (2004). With only a few weeks left in the regular season, the Kraken find themselves in the thick of the playoff race in the Pacific Division - who saw that coming? Can they make like the Average Joe's crew and go on a run?
14. Winnipeg Jets (38-26-3)
Previous rank: 12th
"Top Gun: Maverick" (2022). The original Jets had many great seasons but were unable to capture a Stanley Cup. Can the current iteration emulate the success of this sequel and find more glory than its 1980s predecessor?
15. Pittsburgh Penguins (34-22-10)
Previous rank: 18th
"The Bourne Identity" (2002). The Penguins appear to have suffered an amnesia-induced identity crisis much like Matt Damon's Jason Bourne. Pittsburgh general manager Ron Hextall either forgot or refused to acknowledge the club's sense of urgency at the deadline given its aging core. Now it may be too late for the Pens to remember who they are, meaning we may not get multiple successful sequels with this team.
16. New York Islanders (34-26-8)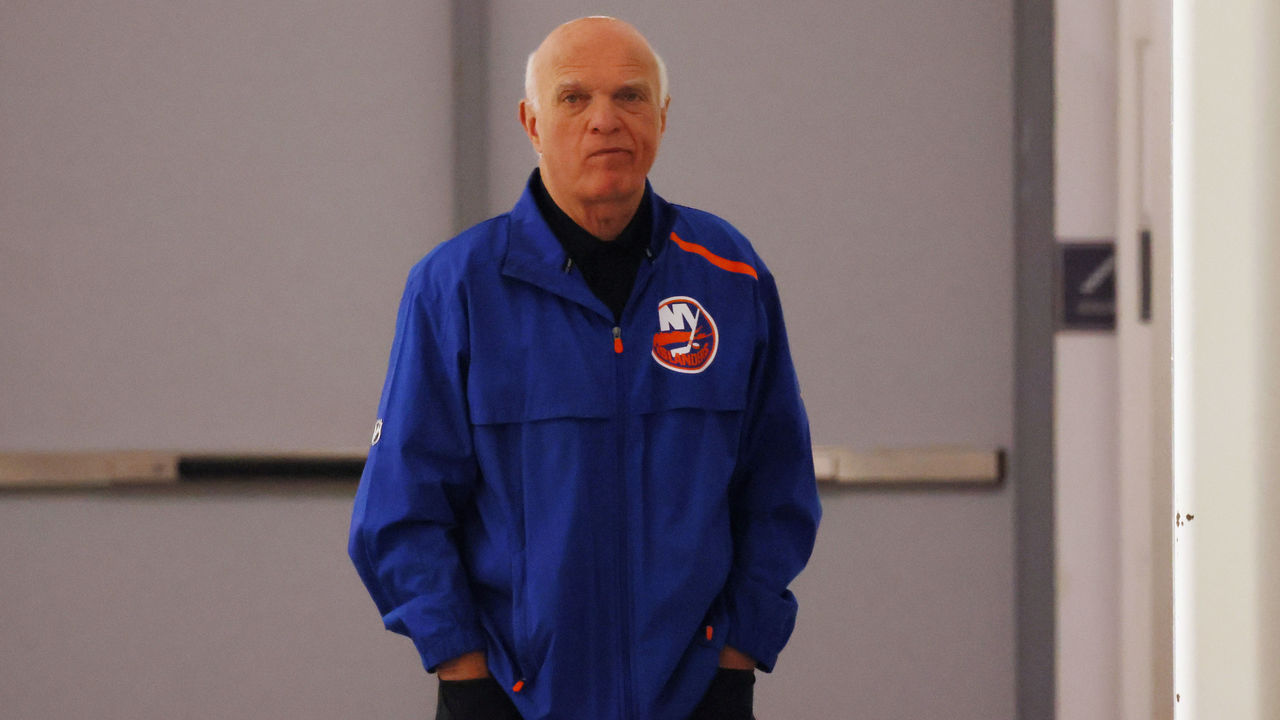 Previous rank: 19th
"No Country For Old Men" (2007). The Islanders own the league's oldest roster by average age and are run by an 80-year-old general manager equally as intimidating as Javier Bardem's performance in the 2008 best picture. That said, we don't expect this New York squad to clean up at any awards shows.
17. Florida Panthers (33-27-7)
Previous rank: 17th
"Cats" (2019). The Panthers haven't been as bad as this ill-fated Andrew Lloyd Webber adaptation - Florida is still in the playoff hunt, after all. But the fact that these Cats have to scratch and claw to try to make the postseason coming off a Presidents' Trophy-winning campaign is a disappointment worthy of CGI-enhanced feline costumes.
18. Calgary Flames (30-24-13)
Previous rank: 20th
"Speed 2: Cruise Control" (1997). The Flames underwent a significant recast for the 2022-23 season, and the result has turned out like most sequels do in Hollywood: a major disappointment.
19. Ottawa Senators (33-29-4)
Previous rank: 21st
"Deadpool" (2016). Yes, there's an obvious Ryan Reynolds connection here. But that's not the only reason this one fits. The Senators aren't doing a conventional retool, and Deadpool's whole appeal is his atypicality. Then there's the playful attitude of the Sens' fanbase. Also, Brady Tkachuk is ultra-skilled and fun to watch, yet intense. Sound familiar?
20. Buffalo Sabres (32-28-5)
Previous rank: 14th
"Everything Everywhere All At Once" (2022). This Sabres season has certainly been a thrill ride. Buffalo is the ultimate high-event team, ranking near the top of the league in both goals for and against. There may not be any awards in the Sabres' immediate future, but their roller-coaster campaign has resembled the absurdist dramedy that won Best Picture on Sunday.
21. Nashville Predators (33-24-7)
Previous rank: 22nd
"About Time" (2013). It's about time the Predators retool with a new general manager at the helm. Barry Trotz stepping in this summer is a much-needed breath of fresh air for a team that's floundered in the middle tier of the league for too long.
22. Washington Capitals (32-28-7)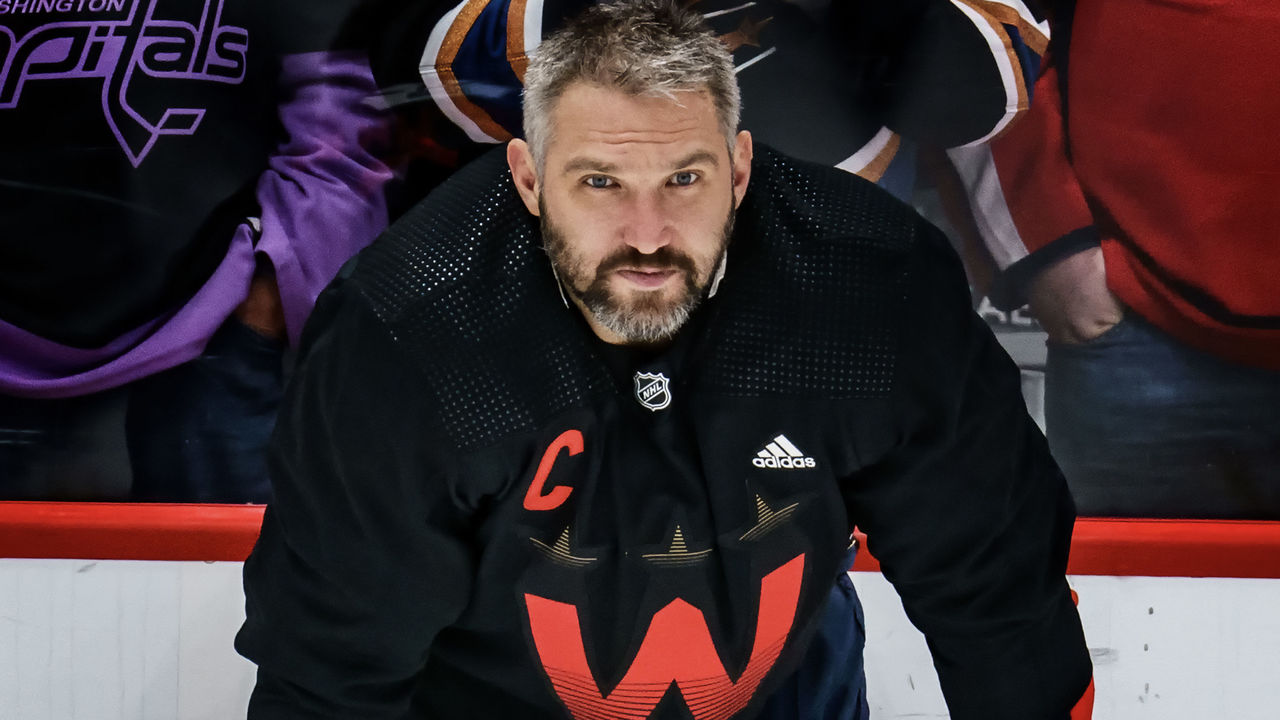 Previous rank: 23rd
"I Am Legend" (2007). We're not saying Washington's season has been bad enough to be described an apocalyptic hellscape, but the title here is fitting in relation to Alex Ovechkin and his 800th career goal a few months ago - the lone bright spot of a underwhelming year of hockey in D.C.
23. Vancouver Canucks (28-32-5)
Previous rank: 27th
"Horrible Bosses" (2011). This one's pretty self-explanatory. The Canucks have been mismanaged in numerous ways recently, from their atrocious treatment of ex-head coach Bruce Boudreau to their ill-advised roster construction. Unlike the movie, though, the players may not be able to do much about it.
24. Detroit Red Wings (30-27-9)
Previous rank: 16th
"Daddy's Home 2" (2017). The Red Wings dipped into their pocketbooks to add numerous free agents last summer. The result? Another middling season, not unlike this more expensive and underwhelming sequel.
25. St. Louis Blues (29-32-5)
Previous rank: 23rd
"Forgetting Sarah Marshall" (2008). Blues supporters recently endured harsh breakups with two fan favorites in Ryan O'Reilly and Vladimir Tarasenko, and while it's fun to reminisce on the glory days those relationships brought, it's best for all parties to find a way to move on.
26. Arizona Coyotes (24-32-11)
Previous rank: 28th
"Bad Boys" (1995). The Coyotes own the league's worst penalty differential at -57. That's a group of bad boys right there.
27. Montreal Canadiens (26-34-6)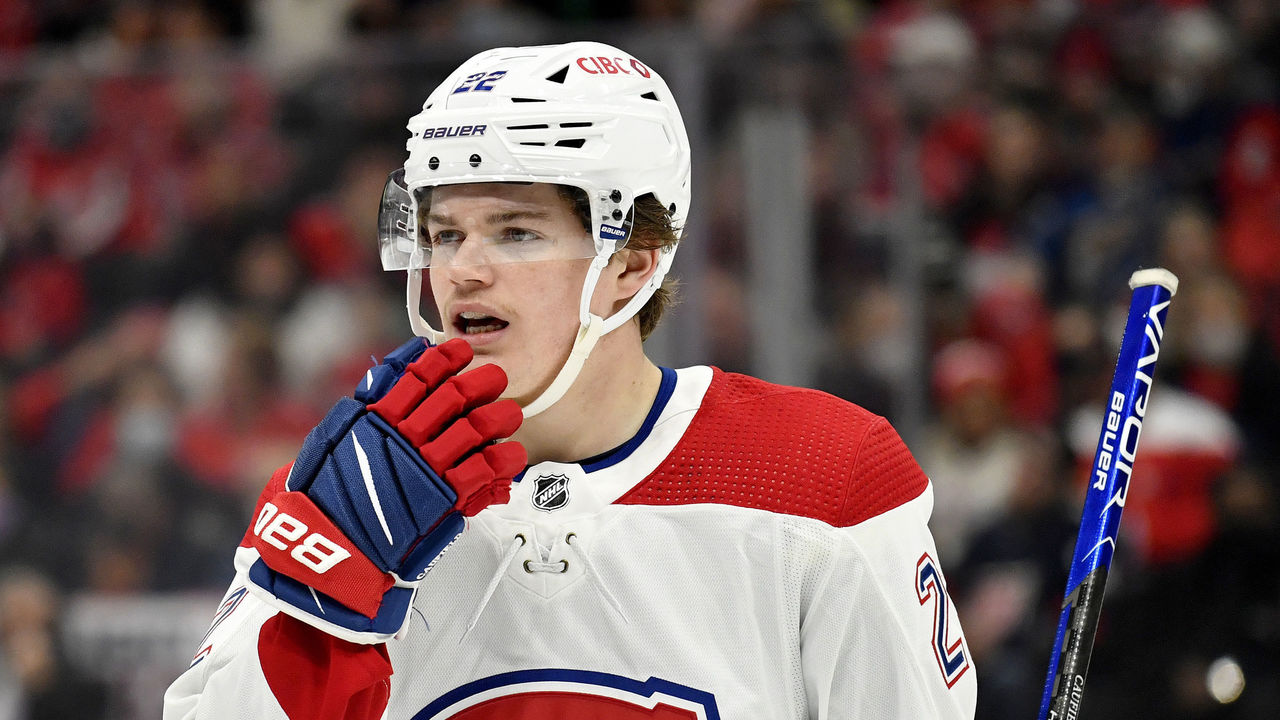 Previous rank: 26th
"Home Alone" (1990). The Canadiens have been without their "child" (Cole Caufield) since January, as the talented youngster is done for the season due to injury. He wasn't exactly left behind, but Habs fans have undoubtedly been missing the 22-year-old, who could certainly foil burglars given how capable he is of embarrassing opposing defensemen.
28. Philadelphia Flyers (24-34-11)
Previous rank: 25th
"The New Guy" (2002). This version of the movie stars Daniel Briere, the latest executive tabbed with finding a consistent direction for a Flyers franchise stuck in the mud.
29. Anaheim Ducks (22-35-10)
Previous rank: 31st
"D3: The Mighty Ducks" (1996). Trevor Zegras aside, this season has been more like the third "Mighty Ducks" movie than the first two for Anaheim in terms of quality. It may be a while before the players on the NHL team can call themselves true "Game Changers" like the kids in the new streaming series.
30. Chicago Blackhawks (22-38-6)
Previous rank: 29th
"The Replacements" (2000). It's not exactly subtle that the Blackhawks are gunning for the first overall pick with a lineup that features a dozen players that make you say, "who?"
31. San Jose Sharks (19-36-12)
Previous rank: 30th
"The Curious Case of Benjamin Button" (2008). This is dedicated to Erik Karlsson, who appears to be aging backwards, much like Brad Pitt did in the 2008 drama. Pushing 33, Karlsson has put together his best statistical season to date despite suiting up for the lowly Sharks.
32. Columbus Blue Jackets (20-38-7)
Previous rank: 32nd
"The Room" (2003). So bad, it's good? Sorry Blue Jackets fans, it's been a tough season.
(Analytics sources: Evolving Hockey, Natural Stat Trick)
Comments
✕
NHL Power Rankings: 1 movie that sums up each team's season
  Got something to say? Leave a comment below!