Briere's to-do list in Philly, Rantanen's MVP-caliber run, and 4 other NHL items
Len Redkoles / NHL / Getty Images
Friday marks one week on the job for Daniel Briere, interim general manager for the Philadelphia Flyers. It's safe to say it's gotten progressively more stressful.
Philadelphia introduced Briere to the media and fans Sunday - normal and cool.
The former Flyers forward then traveled to Florida to mingle with his peers at the GM meetings. Normal and cool, too, though likely a whirlwind for the new guy.
By Wednesday, all of that normalcy and coolness vanished. Briere had to issue a statement condemning his second-oldest son's "inexcusable" actions at a bar after surveillance camera footage of Carson Briere shoving an unoccupied wheelchair down a flight of stairs went viral. (Carson, a 23-year-old junior forward at Mercyhurst University in Erie, Pennsylvania, apologized in his own statement.)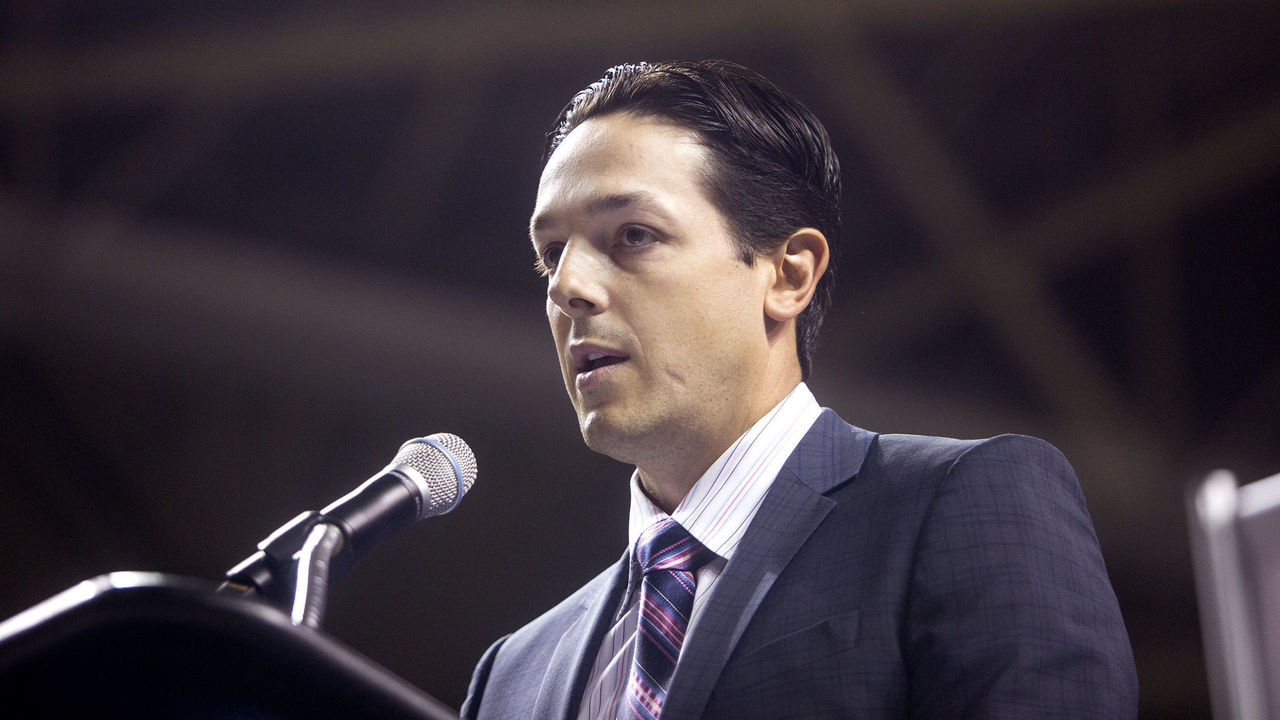 Carson's actions aren't directly related to the Flyers. But the entire situation reflects poorly on the Briere family and taints what ought to have been a heady first week at the helm. The proud Flyers fan base surely isn't pleased.
Mercyhurst suspended Carson Briere and two other athletes while continuing to investigate the incident. The matter is also in the hands of Erie police.
After dealing with that sideshow, Daniel Briere still has to figure out how to turn the Flyers around. He remarked during his press conference that a rebuild was on its way and warned it won't be a quick fix. He also said he didn't want to conduct a fire sale. Translation: The roster will be under heavy construction, but don't expect a Chicago Blackhawks-style strip down.
To be completely unambiguous, Briere has his work cut out for him.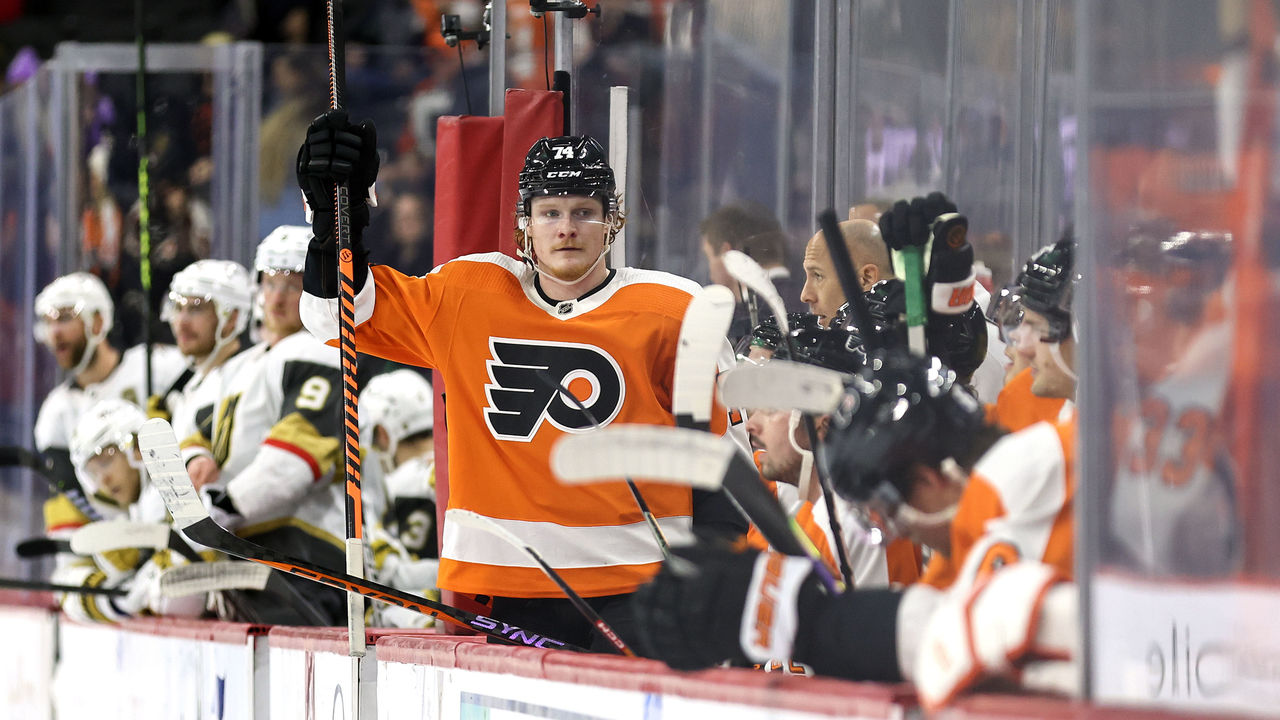 On a recent episode of the Hockey PDOcast, host Dimitri Filipovic and I discussed which NHL franchises had the most depressing medium-term outlooks (roughly two to four years). We determined only the lowly Arizona Coyotes were in a worse spot than the Flyers.
Here's a high-level to-do list for Briere:
Acquire more 2023 draft capital
Failing to move pending unrestricted free agent James van Riemsdyk ahead of the trade deadline may have been the final nail in the coffin for Briere's predecessor, Chuck Fletcher. The Flyers, sitting 27th in points percentage, own their first-round pick in the upcoming draft. That's great. But they don't pick again until roughly halfway through the third round. That's unacceptable for a club in Philadelphia's position. Once the trade freeze lifts, Briere must find a way to acquire another 2023 first or, at the very least, an early second.
Define the long-term identity and core
Carter Hart, Travis Konecny, Joel Farabee, Owen Tippett, Cam York, Ivan Provorov, and Travis Sanheim are all under 27 years old and under contract or team control through next season (far beyond, in some cases). If Briere is serious about rebuilding, only some of those core pieces should be around for the long haul. Moving on from Provorov is a no-brainer, Sanheim appears to have fallen out of favor within the organization, whereas the decisions for guys like Hart and Konecny are complicated and carry more potential downside.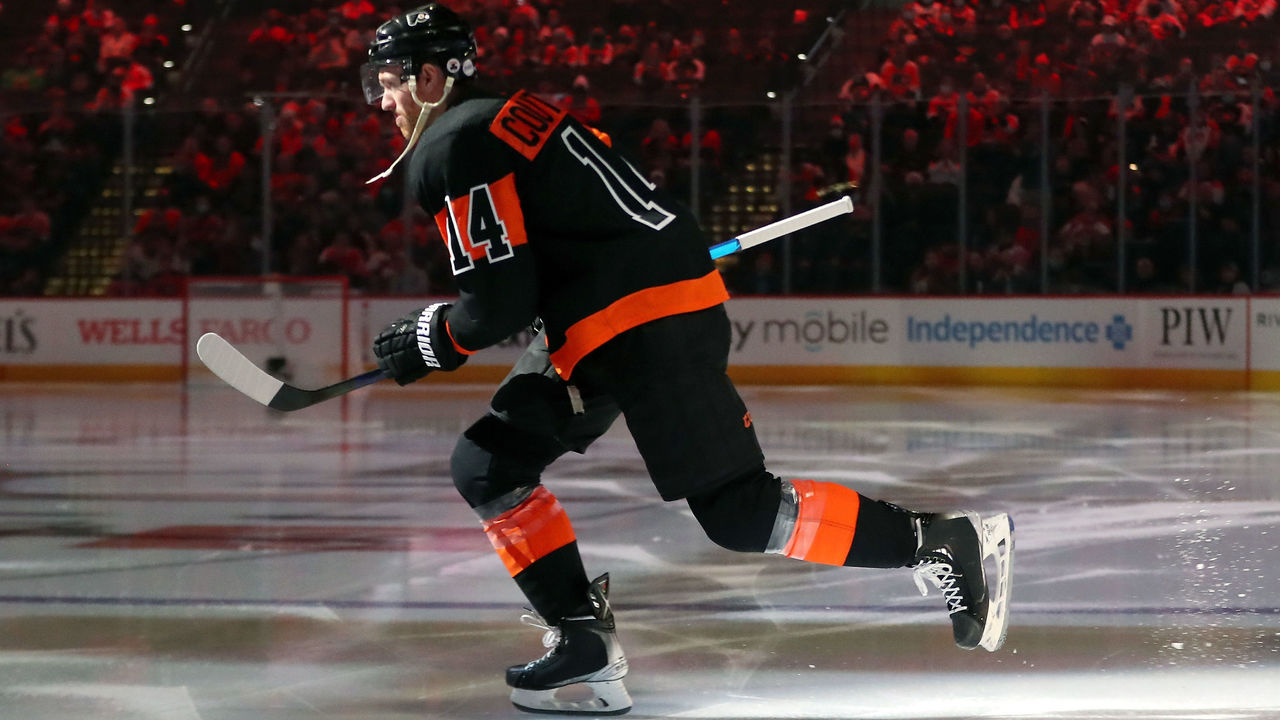 Search for stars and/or future stars
The Flyers' outlook seems so bleak partly because, aside from Konecny, the roster is devoid of anybody an objective observer might consider an NHL star or superstar. Hart, 24, is fairly young for a goalie, so there's still a chance he really pops. Prospect Cutter Gauthier could be a stud. Otherwise, the lack of star/future star talent is concerning, especially with uncertainty surrounding Sean Couturier's health. Proper drafting and developing are vital here, though it wouldn't hurt if Briere got creative on the free agency and trade markets.
Offload Hayes and Ristolainen contracts
Briere gave head coach John Tortorella a vote of confidence during his press conference. What does that mean for Kevin Hayes' future in Philly? Not only is he not Tortorella's favorite player, but Hayes is also a salary-dump candidate given his age and contract. A rebuild just doesn't mesh with Hayes' timeline as an effective NHLer. Rasmus Ristolainen's deal, which runs through 2026-27 at $5.1 million per year, is an even bigger eyesore on the Flyers' cap sheet. Similar to "search for stars," this task is far easier said than done for Briere.
Rantanen's MVP-caliber run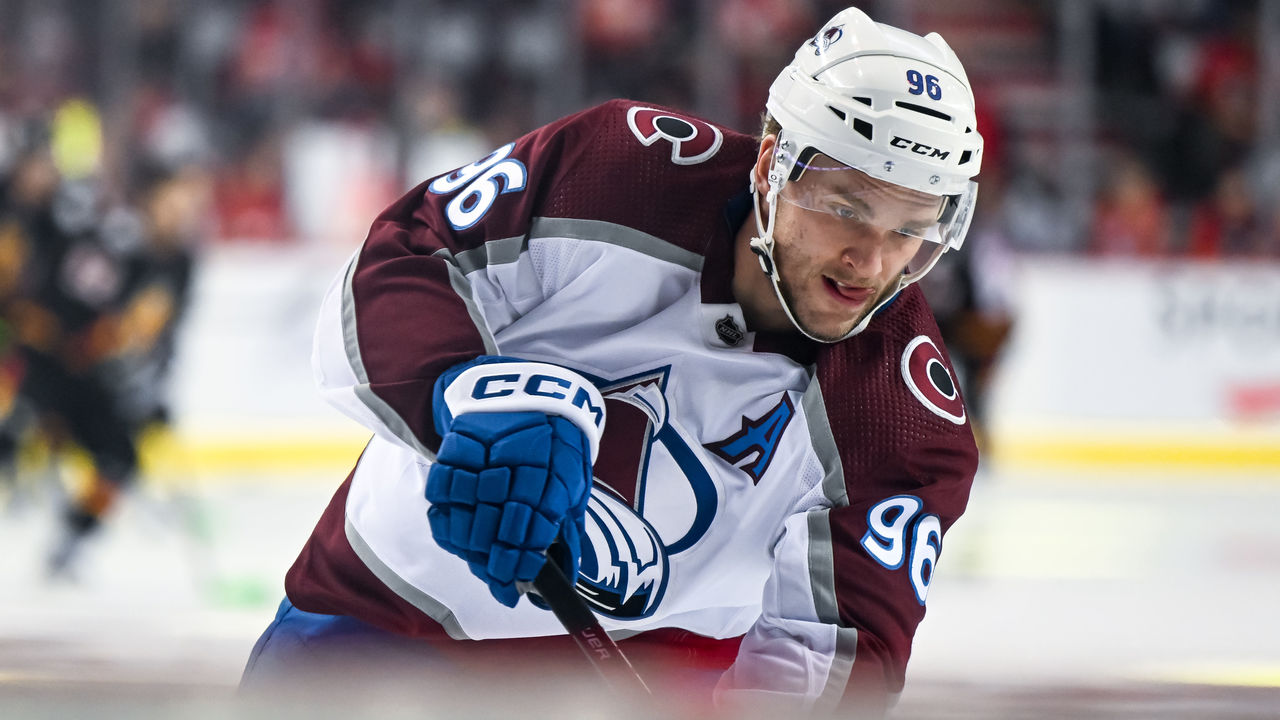 The last time the incomparable Connor McDavid collected all 100 first-place votes to win the Hart Trophy, Mikko Rantanen snuck into the top 10. The 26-year-old Colorado Avalanche winger earned a respectable 15 voting points for 2020-21 MVP thanks to one selection each for second, third, and fourth.
McDavid is going to win the Hart again, probably unanimously - again. The rest of the ballot is up for debate, though it's hard to envision Rantanen - whom teammate Nathan MacKinnon labels a "beast" one second and "horse" the next - finishing outside the top 10. The Finn will make the cut if he hits 50 goals (he's five away with 15 games remaining) and continues to play more than any forward not named McDavid (Rantanen is two seconds ahead of MacKinnon).
"You talk about value to a team and what he brings? Mikko's top three, top four, top five in the league," Avs forward Andrew Cogliano told theScore.
Cogliano's rationale: In his 16 years in the NHL, he's never played on a team that's encountered as much regular-season adversity as the 2022-23 Avs, and Rantanen has led them through the storm. The defending champions have dealt with a laundry list of injuries on top of having that title target on their backs. Yet they own the fifth-best points percentage in the Western Conference.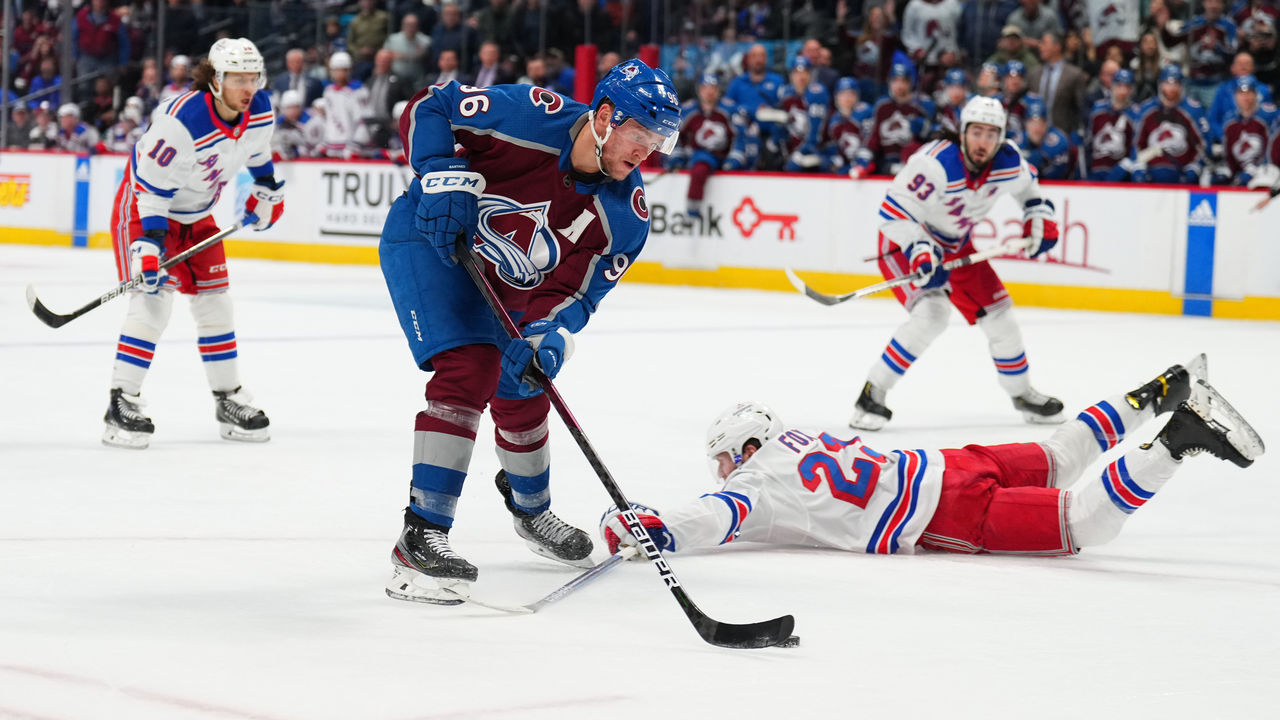 Gabriel Landeskog has been sidelined the entire season, while Josh Manson's missed 40 games, Bowen Byram's missed 38, Valeri Nichushkin 29, Cale Makar 13, and MacKinnon 11. Earlier this week, Colorado ruled Artturi Lehkonen out for four-to-six weeks. Rantanen is one of four Avs to appear in all 67 games.
"There were moments when it was Rants and maybe one more guy from the top six healthy. He was carrying the team," goalie Alexandar Georgiev said.
Added MacKinnon, who's also been incredible with 85 points in only 56 games: "Rants probably doesn't get all of the recognition that he deserves. Me and Cale were hurt, other guys were hurt, and he was getting hat tricks. He was leading our team to wins. He's been playing huge minutes all season."
Old-man Anderson still contributing
Quirky fact: The NHL's oldest player is on the league's youngest team.
Goalie Craig Anderson, who's in his 20th campaign in the league and second with the Buffalo Sabres, turns 42 in May. He has more than two years on Toronto Maple Leafs defenseman Mark Giordano, the NHL's second-oldest player.
To put Anderson's elder statesman status in perspective, rookie teammates Owen Power and JJ Peterka were eight days and 10 months old, respectively, when the netminder made his NHL debut on Nov. 30, 2002.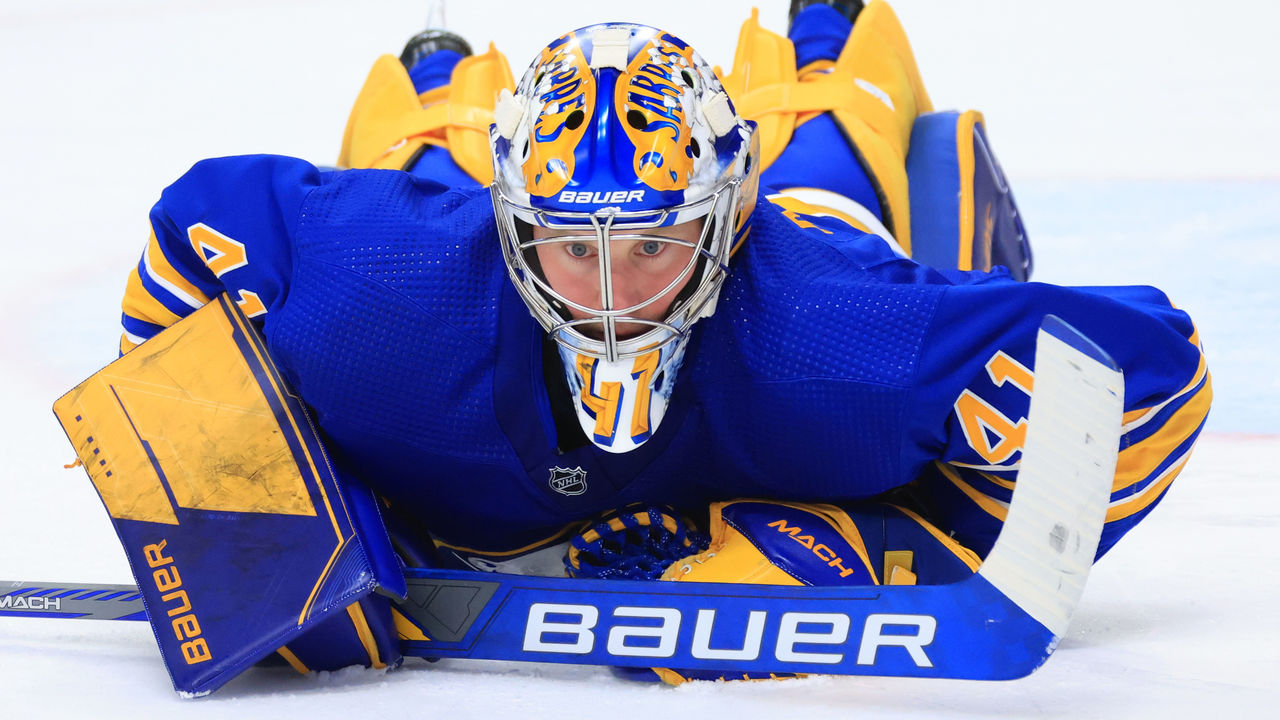 The Sabres have kept Anderson's workload light this year with their three-goalie rotation. Still, there's no denying he's stopped pucks at an admirable rate, rocking a .917 save percentage in 23 games during a season in which the league average has drooped to .905. He's 13th in Evolving Hockey's goals saved above expected metric.
Teammates gush over how well Anderson, a leader in the dressing room and on the ice, processes incoming offense and how calm he is in the crease.
"He's so good at reading guys' eyes, reading guys' sticks, and figuring out where they're going to shoot," forward and 40-goal man Tage Thompson said.
"He makes it look like something is open," added Dylan Cozens, another young center with scoring chops. "But he takes it away right when you go to shoot. A lot of times, he knows exactly where you're going with the puck."
Parting shots
Max Domi: The Central Division-leading Dallas Stars needed offensive punch prior to the trade deadline, so they sent injured goalie Anton Khudobin and a second-round pick to the Blackhawks for Domi (and prospect Dylan Wells). Through seven games, the bet's looking solid with one goal, two assists, 17 shots, and 10 takeaways. Domi's averaged 16 minutes a night alongside five different linemates due to Dallas' injury woes. Domi's dad, Tie, and Stars bench boss Pete DeBoer were both selected by the Maple Leafs in the 1988 draft. Max is infinitely more skilled than dad, but Tie passed down a degree of grittiness. Are their personalities similar? Different? "I don't know if anyone's got a personality like Tie. I think Max is the best of his mom and his dad. That's a (good) way to put it," DeBoer said with a hearty laugh.
Kirill Marchenko: The Columbus Blue Jackets have positioned themselves quite nicely for the draft lottery in May. Better odds at picking Connor Bedard is a prize worth chasing, but the season's been miserable for a squad that aspired to make the playoffs in Year 1 of the Johnny Gaudreau era. A rare bright spot has been Marchenko's emergence on the wing. The 6-foot-3, 197-pound rookie started his NHL career by recording exclusively goals, 13 of them, before earning his first assist (16 straight to start a career is the record, set in 1917-18). Now with 17 snipes and two helpers in 44 games, Marchenko easily has the highest ratio. He's the Cy Young leader, if you will. Victor Olofsson (24 goals and nine assists) and Cole Caufield (26-10) trail him.
Fighting ban: As early as next season, the Quebec Major Junior Hockey League is moving toward an outright ban on fighting, commissioner Mario Cecchini said Thursday. The league is still determining disciplinary standards. I reached out to a few QMJHL contacts for reactions. One GM who is against the change is mostly curious about the motivation behind the ban. "Is it to reduce injuries?" the GM texted. "If so, the data should support this action. But, in my experience of late, most fights do not produce injuries. Thus, I believe this stance is for optics and politics rather than improving our game."
Takes, Thoughts, and Trends is theScore's biweekly hockey grab bag.
John Matisz is theScore's senior NHL writer. Follow John on Twitter (@MatiszJohn) or contact him via email (john.matisz@thescore.com).