The good wolf: Justin Bourne navigates sobriety, hockey, and family in memoir
Which wolf are you feeding?
That's a question Justin Bourne, the former pro hockey player turned Sportsnet NHL analyst, ponders daily. Like the rest of us, Bourne feeds either his inner good wolf or his inner bad wolf with every decision he makes.
This past Sunday, Bourne's daughter Molly suddenly wanted to "play superheroes" in the basement of the family's Toronto home. The timing wasn't ideal, as the Super Bowl was about to kick off. Bourne fed the good wolf, though, and chose Molly's contentment over the game's opening 10 minutes.
"If I were still drinking," the 40-year-old Bourne said, "I wouldn't have been there for her.
"It's a little thing, right? But I feel like I did the right thing. And, on large, I'm just trying to remind myself that when faced with those decisions - big or small - more food needs to go to the good wolf than the bad wolf in order for me to feel like I'm in control of my life."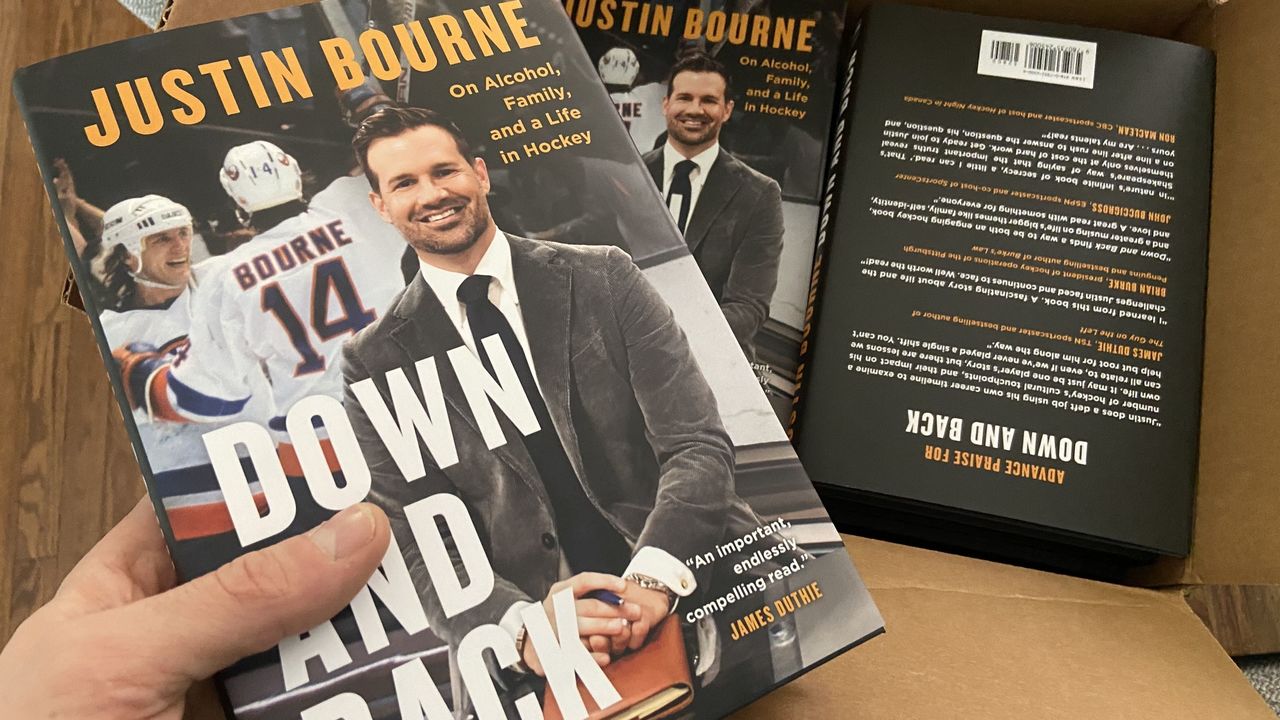 Bourne, who celebrates four years of sobriety this week, is the author of a new book, "Down and Back: On Alcohol, Family, and a Life in Hockey." The memoir details his rise and fall as a late-blooming player, his transition to the "real world" as a hockey writer (including five years at theScore), his complex relationship with his ex-NHLer father, and his dependency on alcohol. It dives into the double life he led as a young family man whose schedule revolved around daytime pints at the local pub and nighttime swigs of vodka on the couch.
"By the end, I couldn't physically stop drinking without shaking. I'd get weak. I'd get hives. I probably didn't have a blood alcohol level of 0.00% for five months," Bourne said, describing the degenerative period that built up to a one-month stay at Renascent, a Toronto-based addiction rehabilitation center.
Bourne experienced a self-described "I don't know if I can do this" moment three days into his stay in February 2019. "Bored, lonely (not a person here worth considering a long-term friend), hate not being able to contact wife and Charlie," he wrote in a journal entry republished in the book. "He's gonna get used to [having] me not around."
Bourne fought rounds of emotional and physical anguish before returning home to his "resilient" wife Brianna and son Charlie. (Molly was born a year later.) As part of his release from rehab, the native of Kelowna, British Columbia, promised to attend an Alcoholics Anonymous meeting for 90 straight days. He's at two or three a month nowadays, as well as a weekly Zoom call with his sponsor.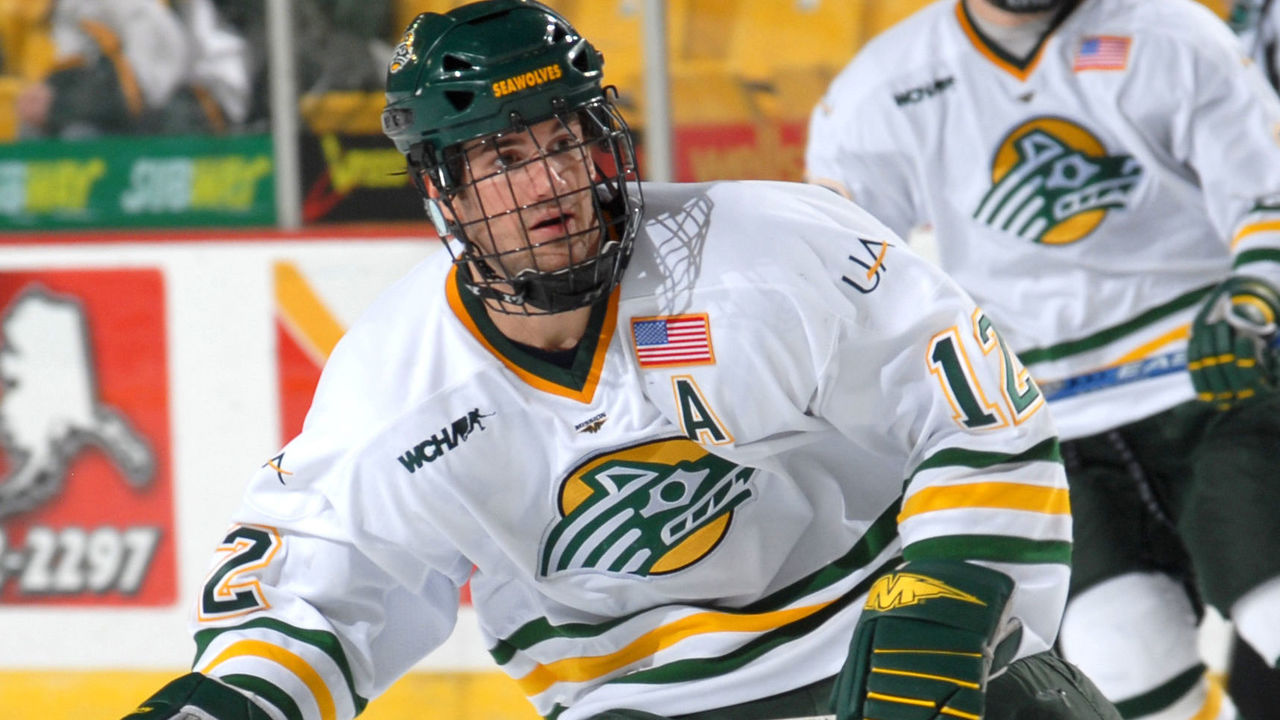 Bourne is the son of Bob Bourne, who won four Stanley Cups with the New York Islanders. His main goal as a young player was to earn a college scholarship, and through twists and turns in B.C.'s minor and junior hockey system, he found himself at the University of Alaska Anchorage. A goal-scoring winger listed at 6-foot-2 and 195 pounds, Justin would go on to attend one NHL training camp (Islanders) while appearing in 16 AHL and 71 ECHL games. He retired at 26 after taking a teammate's slap shot to the jaw in 2008.
During his media career, Bourne has established himself as a hockey intellectual who doesn't take himself too seriously. His writing style is patently conversational, and his work behind the mic for the "Real Kyper & Bourne" podcast and radio show, and on TV programs like Hockey Night in Canada, blends a keen eye for Xs and Os and analytics with the human side of sports.
"I still would like to win a Stanley Cup," said Bourne, who temporarily left the media industry from 2015-17 to be a video coach with the AHL Toronto Marlies. Bourne, who worked under current Maple Leafs head coach Sheldon Keefe at the time, spoke to an NHL team this past summer about a second opportunity in hockey operations. However, a travel-heavy job isn't his preference right now given his kids' young ages, 6 and almost 3.
Bourne admits it's been advantageous over the years to be the son of an NHLer. Yet it irritates him that people often assume doors have opened because of his last name. Bourne's parents divorced when he was 9 years old, and it was his mom who not only raised him and his brother but also drove him to early-morning practices and navigated the minor hockey scene.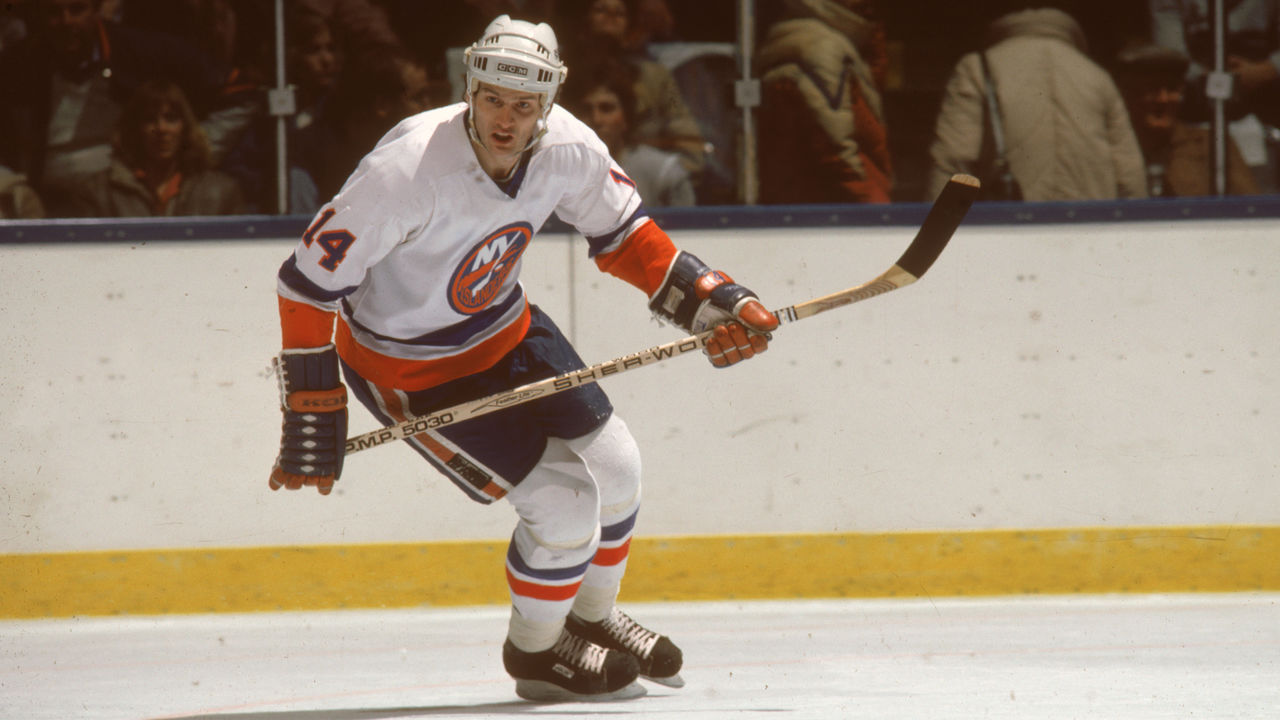 Bob Bourne is an alcoholic, too. He's been in and out of rehab multiple times. In "Down and Back," Justin wrestles with his father's own battle and how he, especially as a fellow alcoholic, should feel about it. "Where does the alcohol end and the person begin?" he asks rhetorically in a later chapter. Complicating his father's struggle: several severe concussions. "My mom says he was a different person after one particular incident," Bourne said. "He's all but certain he has CTE. He says as much if you ask him."
Bourne describes his own experience with getting sober as his brain "coming back online." He didn't start drinking until 21, so he knew what a clear mind feels like and how fulfilling life could be if he stayed on track with his sobriety.
He also knows he's lucky. He's a "low-bottom" alcoholic, somebody who sought professional help before permanently harming himself or others.
"Your life doesn't have to be a disaster to be worth changing," Bourne said of his book's overarching message. "You don't have to be the person who killed someone in a hit-and-run while drinking. You don't have to get fired 10 times, or divorced. If you have a problem, you can make a change before it gets there. Because you will lose everything if you stay on the same path."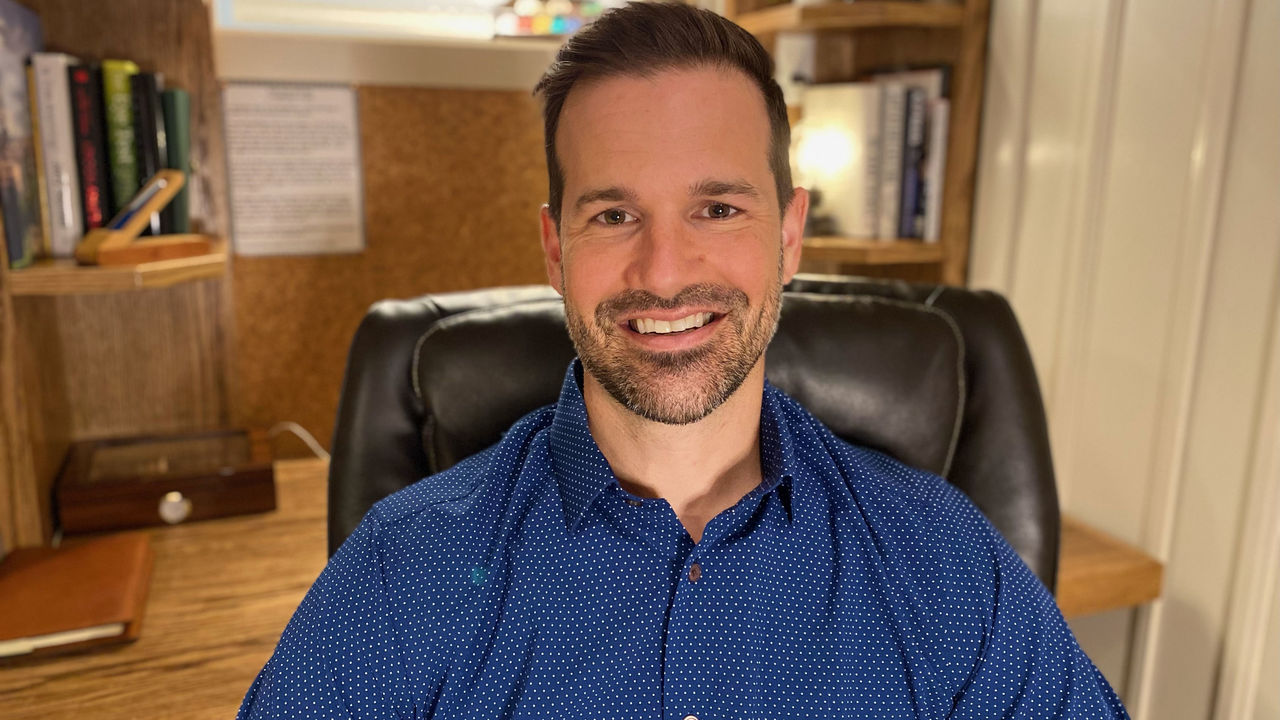 Bourne has been overcome with emotion more times over the past month than in the entirety of his heavy drinking years. He watches Charlie and Molly goof around with each other and instantly feels fulfilled.
When they're older, he won't tell them to never drink a drop of alcohol. Still, intergenerational addiction is real, so he'll be cautious. "For me, it's not when you expose your kids to alcohol. It's the how," Bourne said. "I really want to make it clear that it's the excessive times that create the problem."
Bourne got his first tattoo about six months ago. It depicts a sobriety coin and includes a phrase that will forever remind him to fight his worst impulses.
Feed the good wolf.
"For me, feeding the good wolf is making little good choices and doing little good things," he said. "It strengthens that good wolf. It makes it easier to not drink, to be responsible to my family, to be a better employee, to be a better neighbor."
John Matisz is theScore's senior NHL writer. Follow John on Twitter (@MatiszJohn) or contact him via email (john.matisz@thescore.com).
Comments
✕
The good wolf: Justin Bourne navigates sobriety, hockey, and family in memoir
  Got something to say? Leave a comment below!