Vezina Trophy Rankings: Saros putting Predators on his back
Andrew Lahodynskyj / National Hockey League / Getty
Welcome to the fourth in-season edition of theScore's 2022-23 Vezina Trophy rankings. We have one surging newcomer on this list, while four positions remain unchanged from last month. The All-Star break left us with a smaller sample size than usual, making it difficult for our candidates to separate themselves from their peers.
GSAA = Goals saved above average
GSAx = Goals saved above expected
5. Juuse Saros, Predators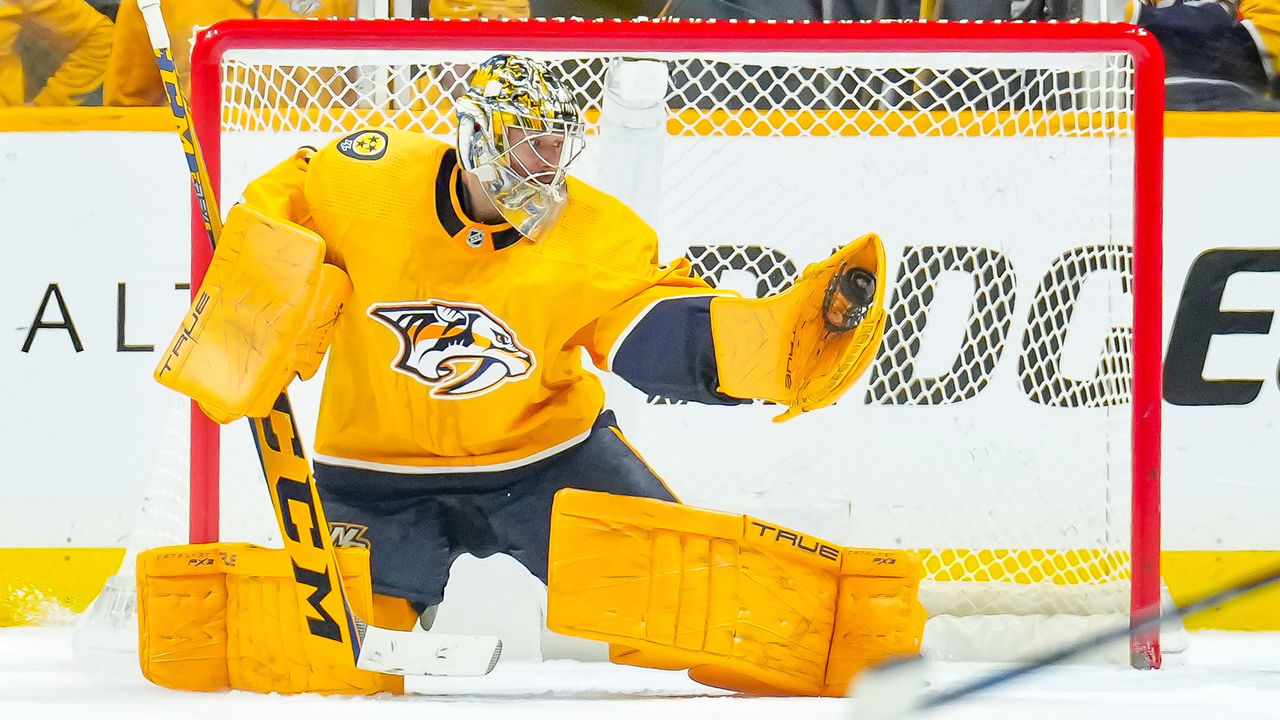 Previous rank: N/A
| Record | GAA | SV% | GSAA | GSAx |
| --- | --- | --- | --- | --- |
| 19-14-5 | 2.78 | .918 | 15.48 | 27.32 |
The Predators are having anything but a spectacular season statistically, but Saros' Herculean efforts have kept the club in the postseason hunt coming out of All-Star festivities, where he represented the Central Division. Saros ranks fifth in GSAA and second in GSAx and has been particularly hot since our previous rankings on Jan. 4, posting a 6-4-0 record with a .926 clip over that span while facing nearly 40 shots per game.
Saros' workload isn't likely to slow down, either, as Nashville ranks 27th in expected goals against per 60 at five-on-five this season. It's a tall order, but if he can drag the Predators into the playoffs, he absolutely deserves to be a Vezina finalist for the second consecutive year.
4. Jake Oettinger, Stars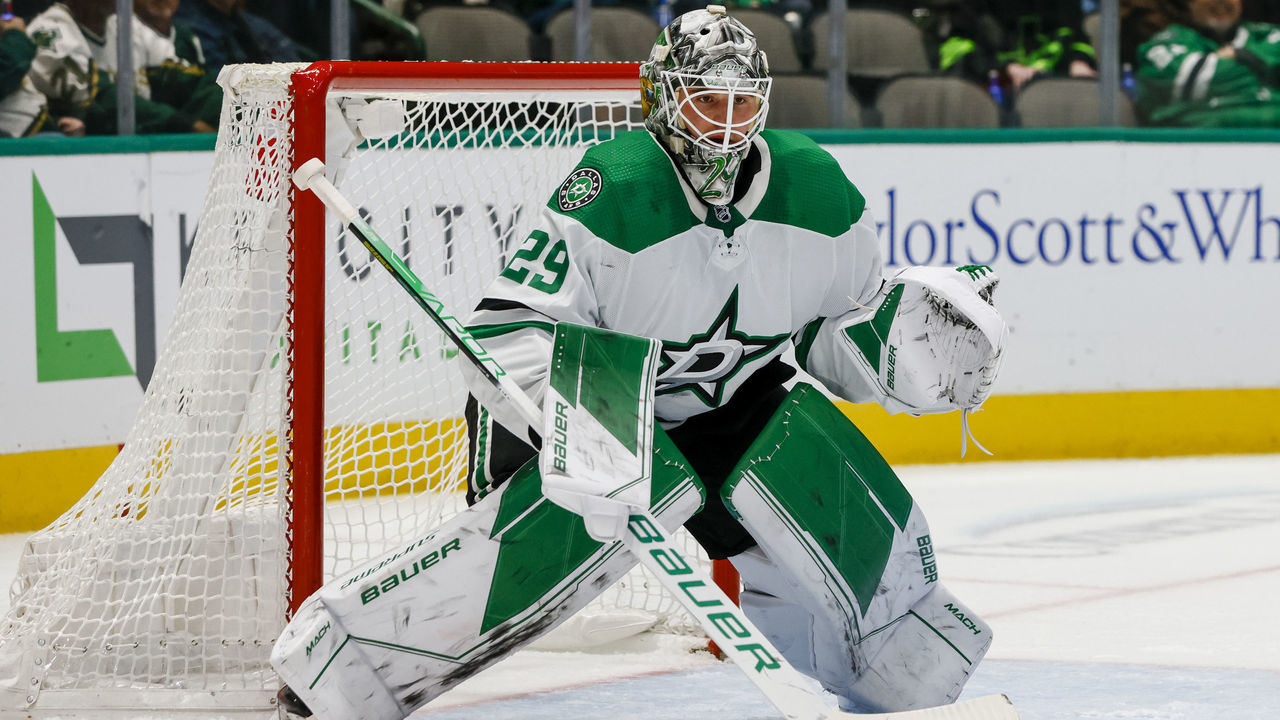 Previous rank: 4th
| Record | GAA | SV% | GSAA | GSAx |
| --- | --- | --- | --- | --- |
| 22-7-7 | 2.25 | .924 | 18.59 | 22.92 |
Much like the All-Star Game did, we're slightly snubbing Oettinger by keeping him fourth on our list.
The Stars' No. 1 is having a fantastic season and ranks near the top in all the key statistics. However, the 24-year-old's easier work environment counts against him in our criteria. Dallas is among the league's top teams in expected goals and shots against, so Oettinger's individual numbers are slightly below his closest comparable and No. 3 on our list.
This is no slight on Oettinger's season. He has great odds of being a finalist by season's end, but he'll need to clearly usurp the candidate directly above him on this list to warrant full consideration and shoot up the rankings.
3. Connor Hellebuyck, Jets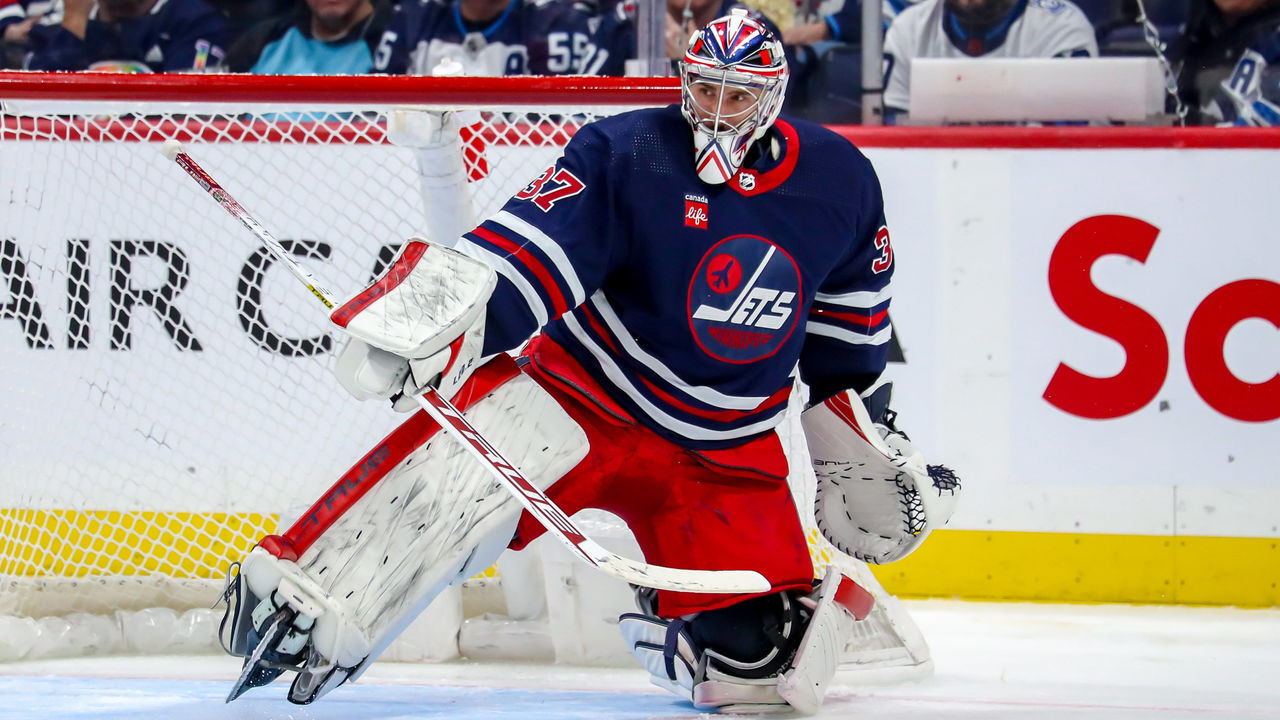 Previous rank: 3rd
| Record | GAA | SV% | GSAA | GSAx |
| --- | --- | --- | --- | --- |
| 24-15-1 | 2.45 | .923 | 21.63 | 23.78 |
As we alluded to, Hellebuyck and Oettinger have mostly been interchangeable this season. Despite the Jets stalwart's rocky month, he maintained a slight edge in our rankings largely because he's routinely the busier of the two. Hellebuyck's faced roughly 150 extra shots than Oettinger along with 12 full expected goals against with only one more appearance than his closest counterpart. Their rankings could go either way at this point, but Hellebuyck deserves credit for making the most out of a more difficult situation in goal.
Dallas and Winnipeg are locked in a dogfight for the Central Division crown, and their final positions in the standings may also determine which superstar netminder gets more love by the time Vezina votes are tallied.
2. Ilya Sorokin, Islanders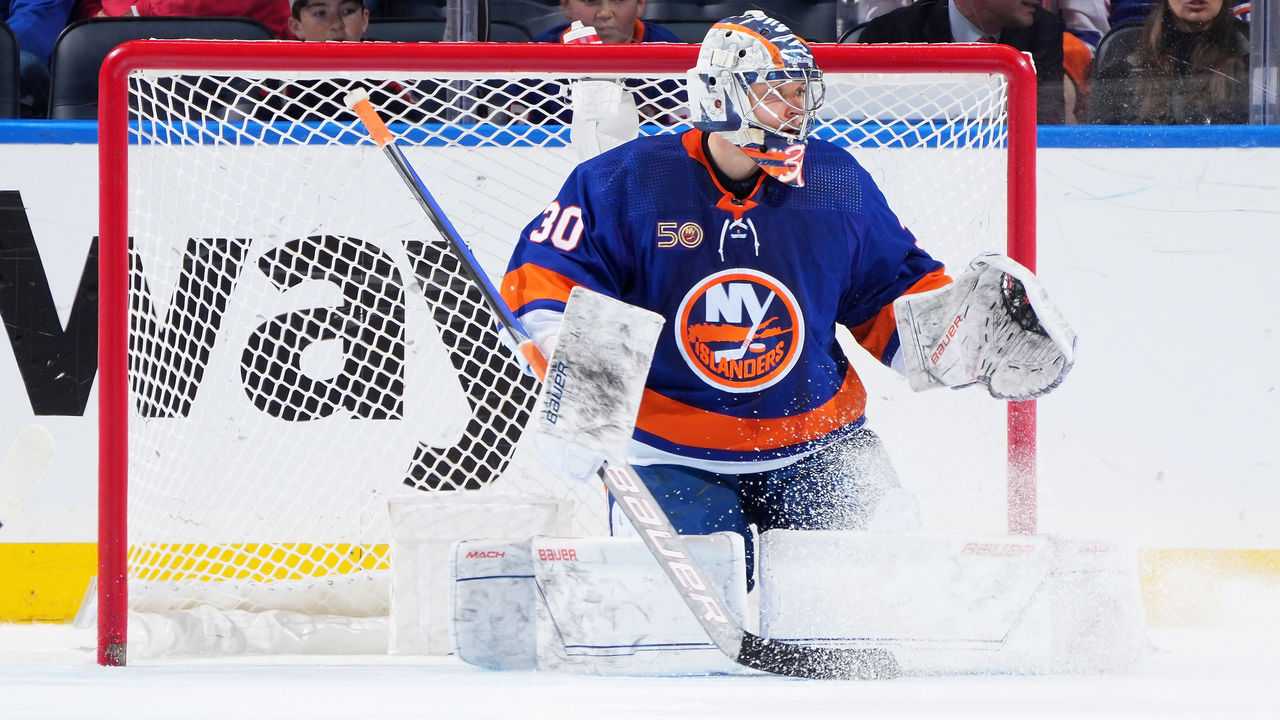 Previous rank: 2nd
| Record | GAA | SV% | GSAA | GSAx |
| --- | --- | --- | --- | --- |
| 17-16-4 | 2.31 | .926 | 23.19 | 36.12 |
Sorokin's Vezina case is well-advertised: He's a world-class goalie doing yeoman's work between the pipes for a team on the outside looking in of the Eastern Conference playoff picture.
As we've stated all year, Sorokin's hopes of winning some individual hardware likely hinge on a surprise run to the postseason. The Islanders recently made the chase for spring hockey much more interesting with their acquisition of Bo Horvat, who should add some much-need scoring punch to their 21st-ranked attack and, in turn, provide Sorokin with some more run support.
Sorokin's too talented for his sterling individual numbers to take a significant hit, so some increased team success for the remainder of the schedule could make him the favorite to win the award in a few months.
1. Linus Ullmark, Bruins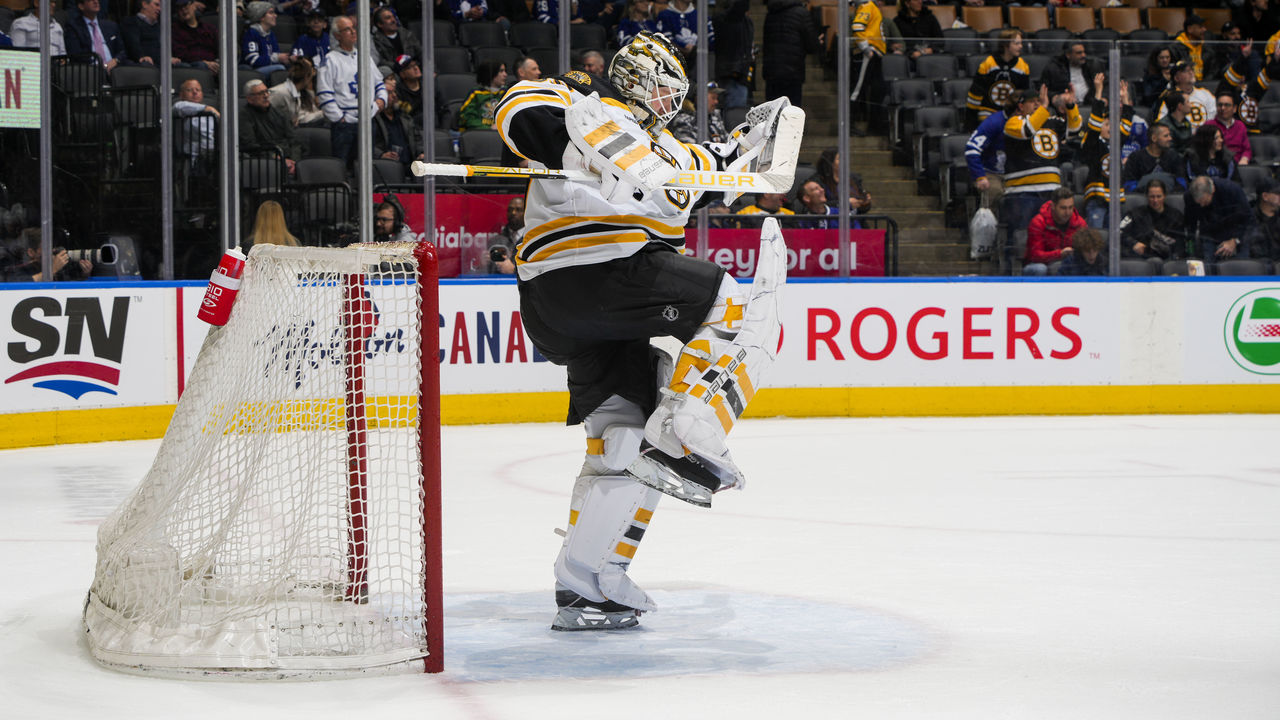 Previous rank: 1st
| Record | GAA | SV% | GSAA | GSAx |
| --- | --- | --- | --- | --- |
| 26-4-1 | 1.90 | .937 | 28.69 | 25.11 |
Ullmark lost consecutive starts for the first time all season this past month and dropped three of eight appearances through the Bruins' first "slump" of 2022-23.
However, the Atlantic Division All-Star still posted a .930 clip and minuscule 2.04 goals against average along the way, so he hangs on to the top spot in our rankings. Ullmark has the underlying and conventional stats behind him to solidify his status as this season's top goalie, and it'd take an incredibly pedestrian stretch run for the Swede to fall off his perch.
(Stats source: Evolving Hockey)
Comments
✕
Vezina Trophy Rankings: Saros putting Predators on his back
  Got something to say? Leave a comment below!