Sam Gagner reflects on a lifetime of trade deadlines
Jonathan Kozub / NHL / Getty Images
Some things get easier with age, but for Sam Gagner, trade deadlines aren't one of them. At 33 years old, he's a 16-season NHL veteran with more than 1,000 games played. But just three years ago he navigated one of his biggest surprises yet.
After two stints and 542 regular-season appearances with the Oilers, he was on the brink of making the playoffs with the team for the first time. Instead - boom - he was traded at the deadline to the Detroit Red Wings, the worst team in the league that season by a considerable margin. Edmonton cleared cap space by trading Gagner and 2020 and 2021 second-round picks for two players who'd dressed for a total of 13 NHL games, including playoffs.
"It was really difficult," Gagner said. "I was in and out of the lineup at that point but still felt like I could work my way into things come playoff time and we were a team that was going to make the playoffs. I had never played a playoff game as an Oiler. It was something I was really excited for. Then you get the call on deadline day and you're getting sent to a non-playoff team, away from your family. It was a difficult thing to process."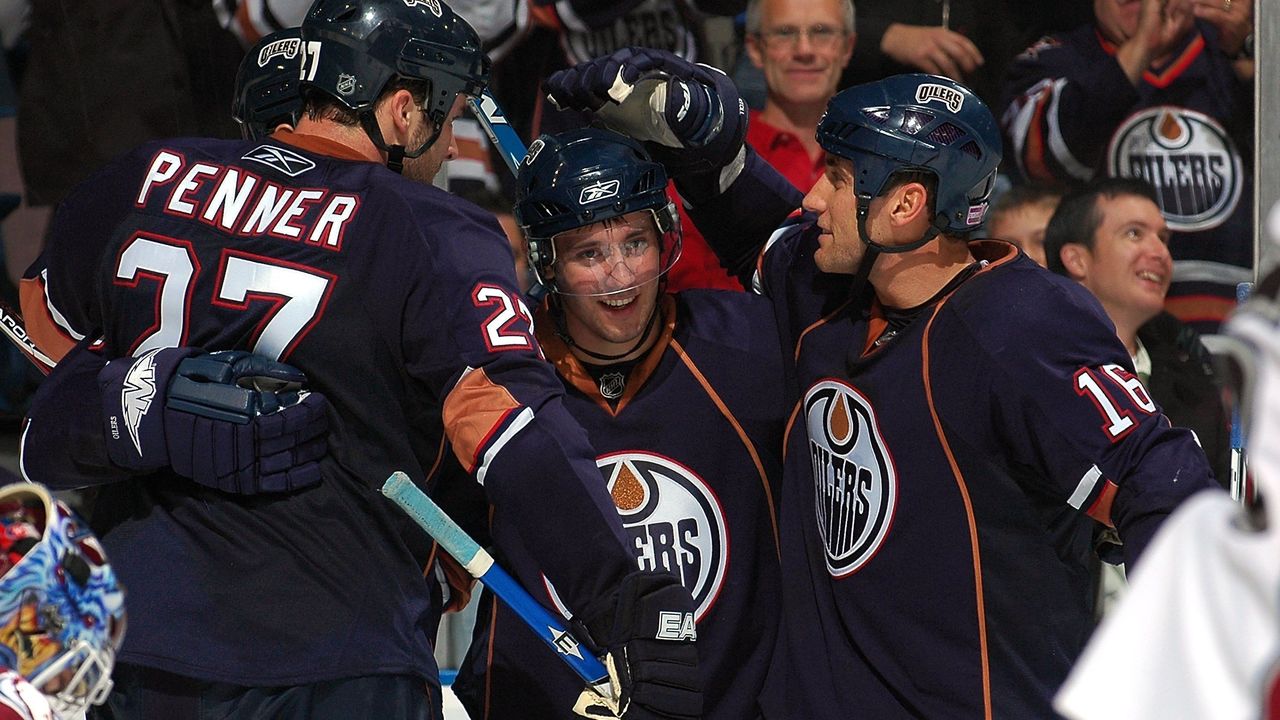 Difficult, maybe, but for Gagner it was nothing new. The trade deadline, which closed Friday, has played a part in Gagner's life since childhood. His father, Dave Gagner, played 15 seasons in the NHL for seven teams. He still remembers when his dad was traded from Toronto to Calgary in the summer of 1996. Gagner was 7 years old and his mom had one rule: He couldn't tell the kids at school his dad played for the Flames.
"She wanted me to make friends without using that - even if it took longer," he said.
After returning home from school each day, Gagner's mom would ask if he was making new friends.
"Sort of," he'd reply noncommittally, because breaking into elementary school friend groups wasn't an easy feat.
Then one day, Gagner arrived home flanked by a throng of buddies adorned in Flames gear.
He made eye contact with his mom.
"You told them, didn't you?" she asked.
He was forced to admit he played his ace.
Despite the challenges moving around the NHL might have dealt him as a youngster, Gagner remembers one upside: it bonded his family.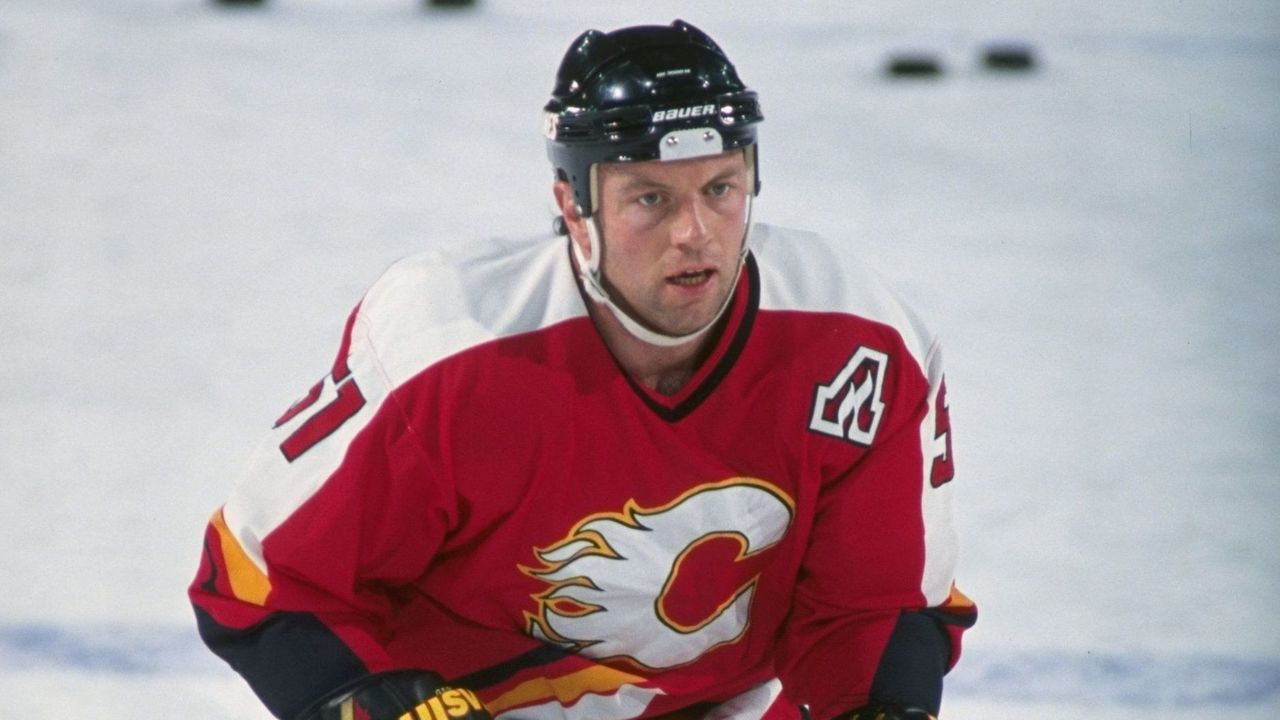 "My sisters and I and my parents are really close because that's your entire unit, that's who you move around with." It's a closeness he's experiencing again as a husband and father. "I feel the same thing with my wife and my kids now, moving around to all these different places. You just become really close to your immediate family."
Gagner and his wife got their first test of that days before their 2014 wedding when he was traded twice in one day - first to Tampa Bay and then to Phoenix.
"Obviously there's the wedding you're preparing for - that's a major event in your life. There's a lot of excitement around that. Then, the trade comes and you're trying to figure out the logistics of your move and say goodbye to teammates."
Even though Gagner knew from experience that getting traded was part of the gig, he wasn't ready for it when it happened to him.
"You know what you're getting into and you can wrap your head around it, but I still feel like I wasn't fully prepared for it. It's a tough business that way and you don't have control over so many things in your life. I think that's what you learn as you go: You kind of have to let go of control."
Gagner said Edmonton felt like home, but despite the tough goodbyes he's always been able to find the positives in getting traded.
"There's excitement in moving to a new city," he said. Even his surprise move to Detroit in 2020 was put to good use by the right winger, whose superpower has turned out to be his ability to adjust his game as the league changes around him.
"I was able to add different elements to my game. I became a pretty good part of our penalty killing there, which I didn't previously have an opportunity to do in the NHL."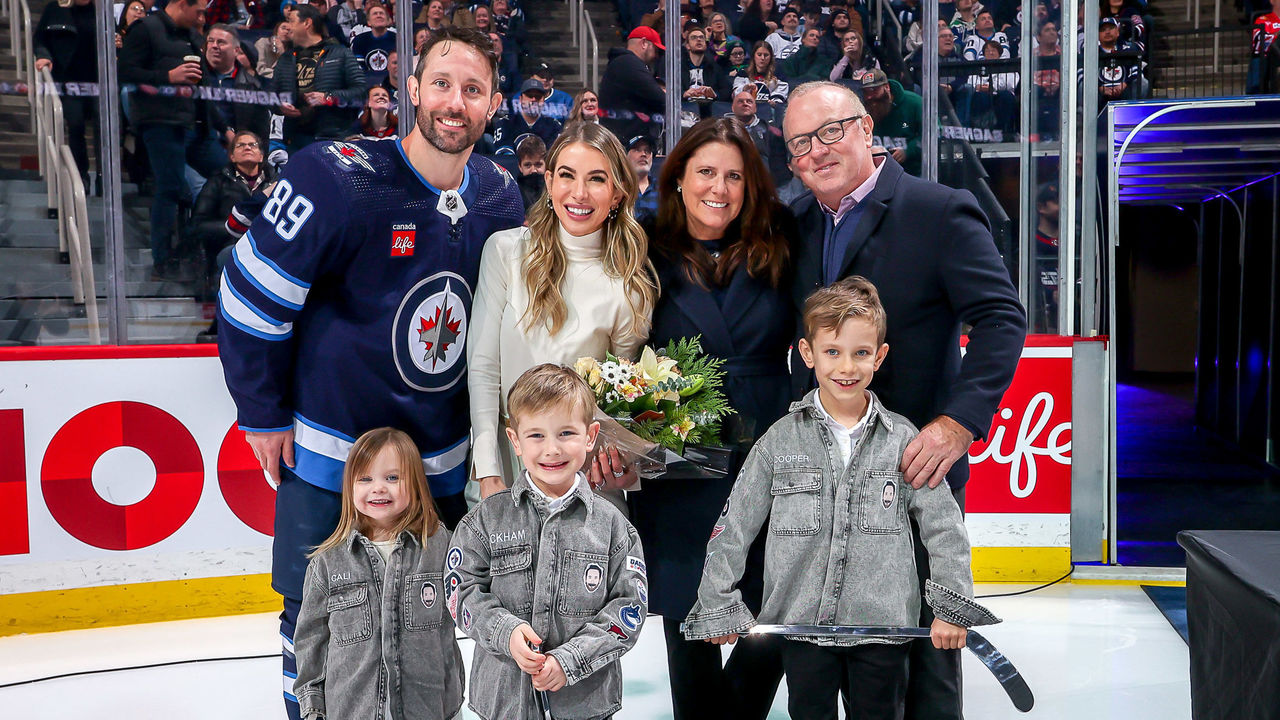 That approach has given Gagner the longevity to break into the top 10% on the NHL's career games-played list after signing with Winnipeg this season. But fatherhood changed things yet again. Gagner is now dad to three children - his oldest son is about the same age Gagner was at the time he used his dad's day job as a flex to make friends in Calgary. With each move, he considers the impact on the family he's building.
"It's gotten harder. My oldest son is now in Grade 2 and has friends at school and has become a part of the community, so it's always more difficult," he said.
Knowing what he now does about a lifetime in the NHL, if he could tell his younger self one thing, it'd be to welcome the adversity.
"I think as my career has gone on, I've started to understand that the adversity I've gone through has always led to greater things. As you're going through that it's hard to think of it that way but adversity's a great teacher. It teaches you a lot about yourself. If you're able to find a solution it's a great feeling and it helps you become a better person. Some of the trades that are unexpected - you just have to learn to adapt. As you go through life, those experiences are only going to help you become better."
Jolene Latimer is a feature writer and video producer at theScore.
Comments
✕
Sam Gagner reflects on a lifetime of trade deadlines
  Got something to say? Leave a comment below!