Trade grades: Making sense of the Islanders-Canucks blockbuster
The first domino has fallen ahead of the NHL's March 3 trade deadline.
On Monday, the New York Islanders acquired Vancouver Canucks captain and pending unrestricted free agent forward Bo Horvat in exchange for forwards Anthony Beauvillier and Aatu Raty and a first-round pick in the 2023 draft. (The pick becomes an unprotected 2024 first-rounder if it's in the top 12, while the Canucks retain 25% of Horvat's $5.5-million salary and cap hit.)
Let's look at the midseason blockbuster from the perspectives of Islanders general manager Lou Lamoriello and Canucks GM Patrik Allvin.
Islanders' side of deal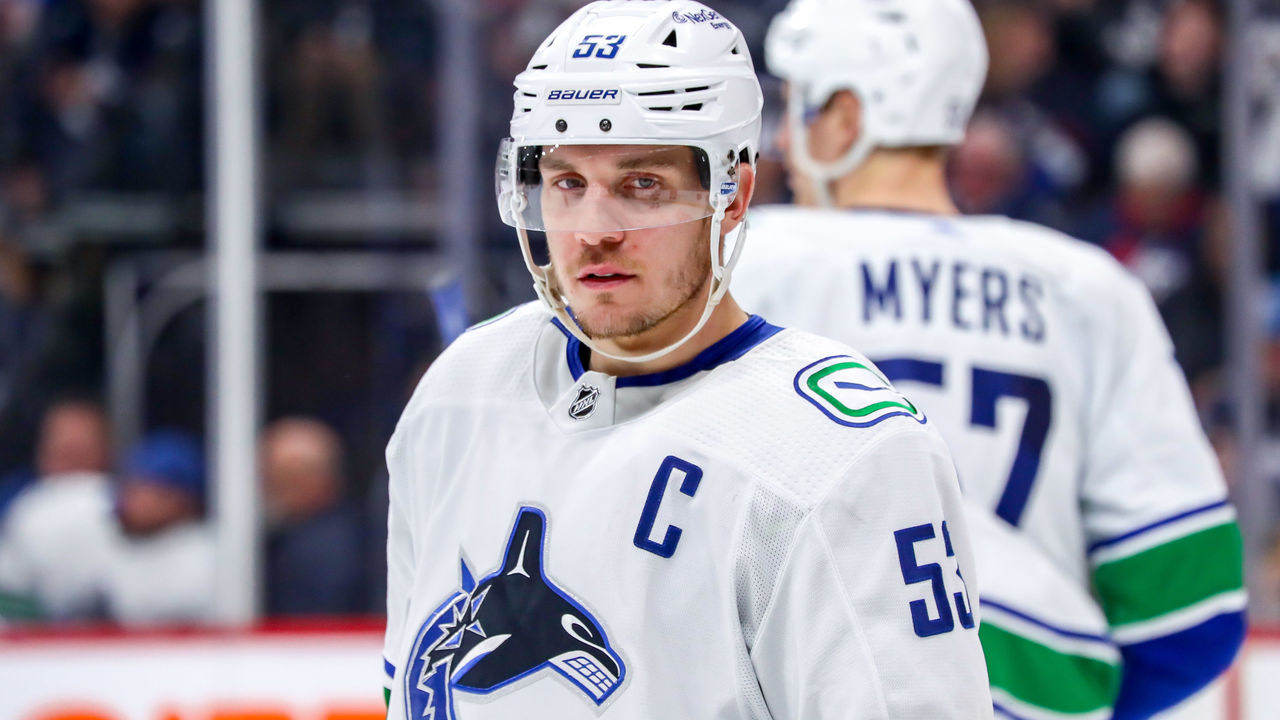 Horvat, 27, is a proven goal-scorer and faceoff winner. In just 49 games, he's tied a career-high in goals with 31 (he's now scored 20 or more in six of nine NHL seasons) while maintaining an elite 56% win rate in the faceoff circle.
The Isles rank 25th in goals per game and 15th in faceoff percentage, so it's no guess why Lamoriello pursued Horvat. Even if the team and player can't agree on an extension ahead of July 1, there's a thread of logic to follow here.
Horvat will slot in as a top-six center at even strength. With the man advantage, the 6-foot, 215-pound left shot will likely assume the bumper role. The league's second-worst power play certainly needs fresh blood.
According to the numbers, Horvat isn't a defensive savant, which is OK. The 2022-23 Isles are less structured and tight than any team from the Barry Trotz era. Perhaps this trade is the start of Lamoriello filling his lineup with players better aligned with the riskier style established by new head coach Lane Lambert.
The timing is the curious part. The Isles, who co-lead the league in games played, are two points outside the playoff cutline. In other words, Lamoriello is making what's ostensibly a win-now move in what could be a non-playoff season. The GM has now traded every Isles first-round pick from 2020-23, and none of the previous moves - which brought in Jean-Gabriel Pageau, Kyle Palmieri, Travis Zajac, and Alexander Romanov - qualify as a home run.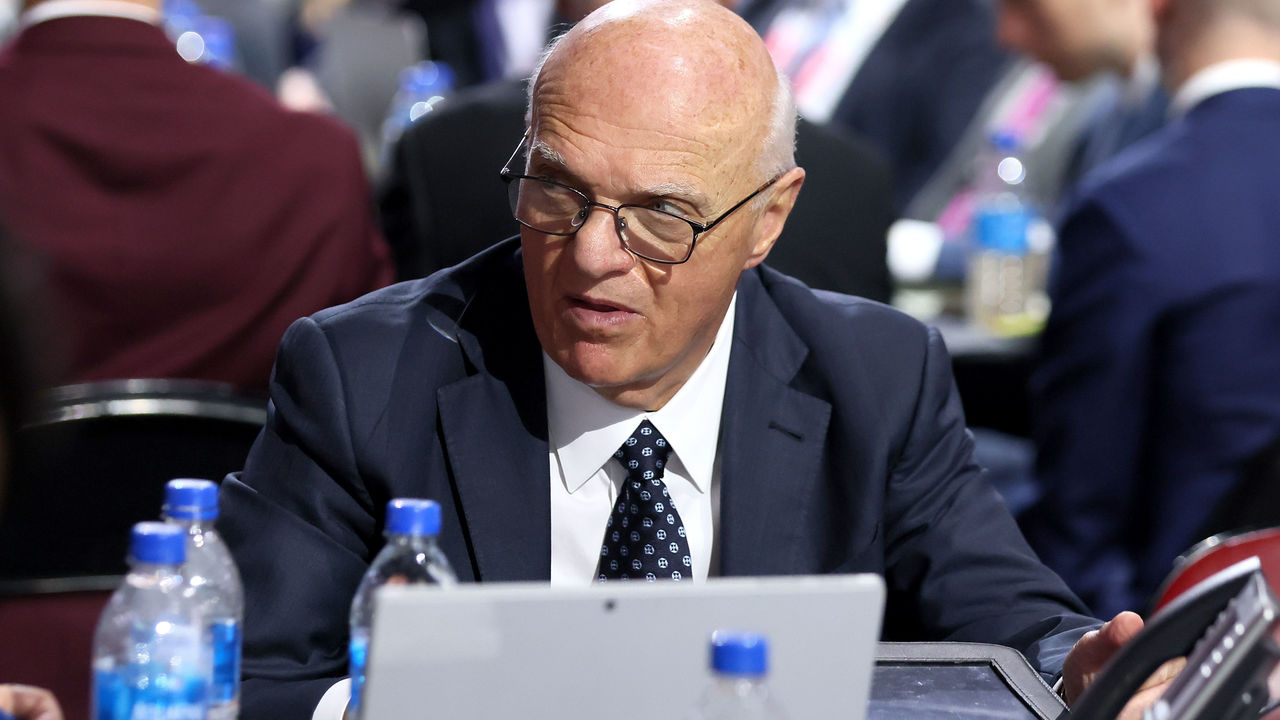 What we don't know right now: 1) if Horvat is going to re-sign in New York, and 2) if Horvat is, in fact, extended, how much he'll earn and for how long.
If the Isles lock him up on a fair contract that doesn't run into his mid-30s, this trade could look smart even if New York doesn't find playoff success this year. If the Isles win only one round, but Horvat is a rental, it could look all right. If the team misses the playoffs and he's a rental, well, it'll undeniably look abysmal.
Another scenario: New York bows out of playoff contention early and flips Horvat to a contender before the deadline. Wouldn't that be a wild turn of events?
What's interesting about the Isles is they could potentially do serious damage in the playoffs with star goalie Ilya Sorokin (and, to a lesser extent, overqualified backup Semyon Varlamov). That must be a key part of Lamoriello's calculus here - let's push to get in and see what happens.
Overall, the range of outcomes is so wide that I don't love or hate this deal for the Isles. I'd rather not sit on the fence here, but it's true. This deal is risky, yet there's significant upside; it's promising, yet there's significant downside.
Grade: B-
Canucks' side of deal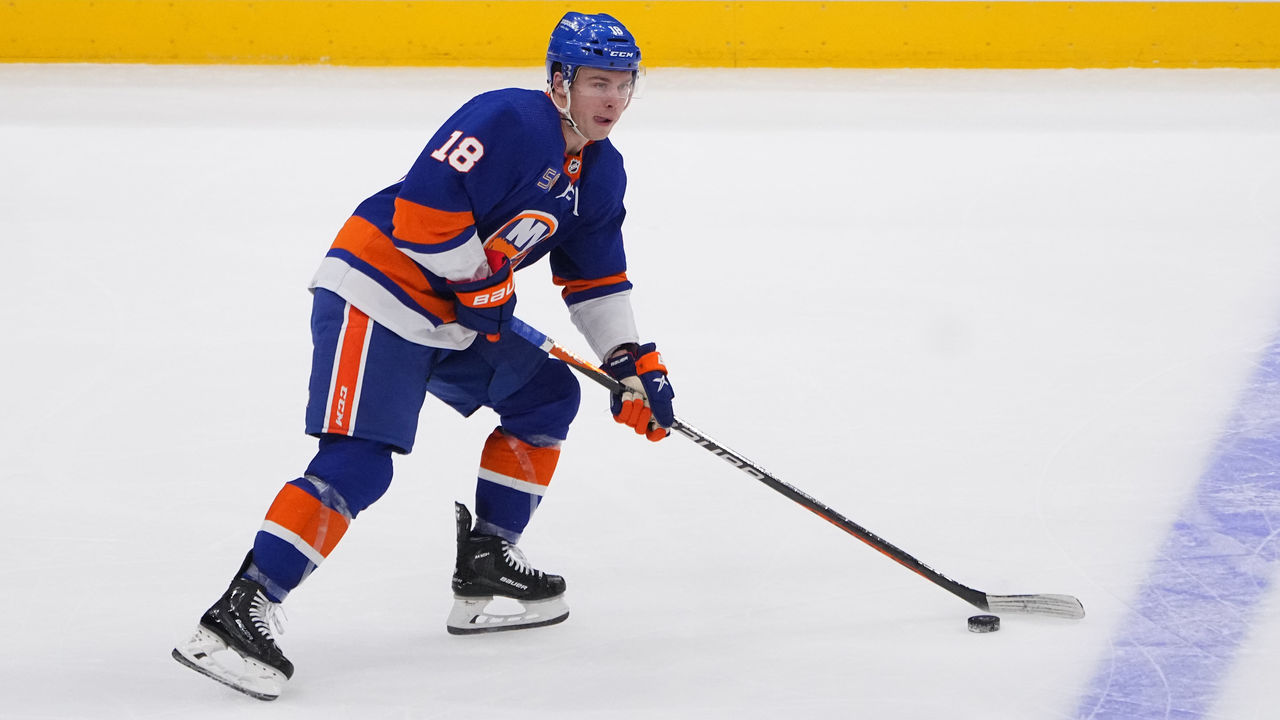 There's a reason why I focused on the first-rounder in the discussion above - it's the crown jewel of this deal for the Canucks. It would be inaccurate to say Beauvillier and Raty are throw-ins. At the same time, neither player is an NHL star now or projects to blossom into a star one day.
Beauvillier, 25, is a speedy puck hound with 457 games of experience. A change of scenery may unlock another level. However, it's more likely Beauvillier is what he is: a 30-40-point middle-six winger. His $4.15-million cap hit through next season made the money work between capped-out teams.
Raty, 20, was arguably the Isles' top prospect - though that said more about the club's lack of blue-chip prospects than Raty's NHL ceiling. The 6-foot-2 Finnish winger is armed with a tremendous shot but is a work in progress. The consensus among draftniks is he'll settle in as a third-line center.
Look, I don't want to completely dismiss Beauvillier and Raty. There are older players and worse contracts the Canucks could have acquired from the Isles or another team interested in Horvat. Yet there's also no "wow" factor here.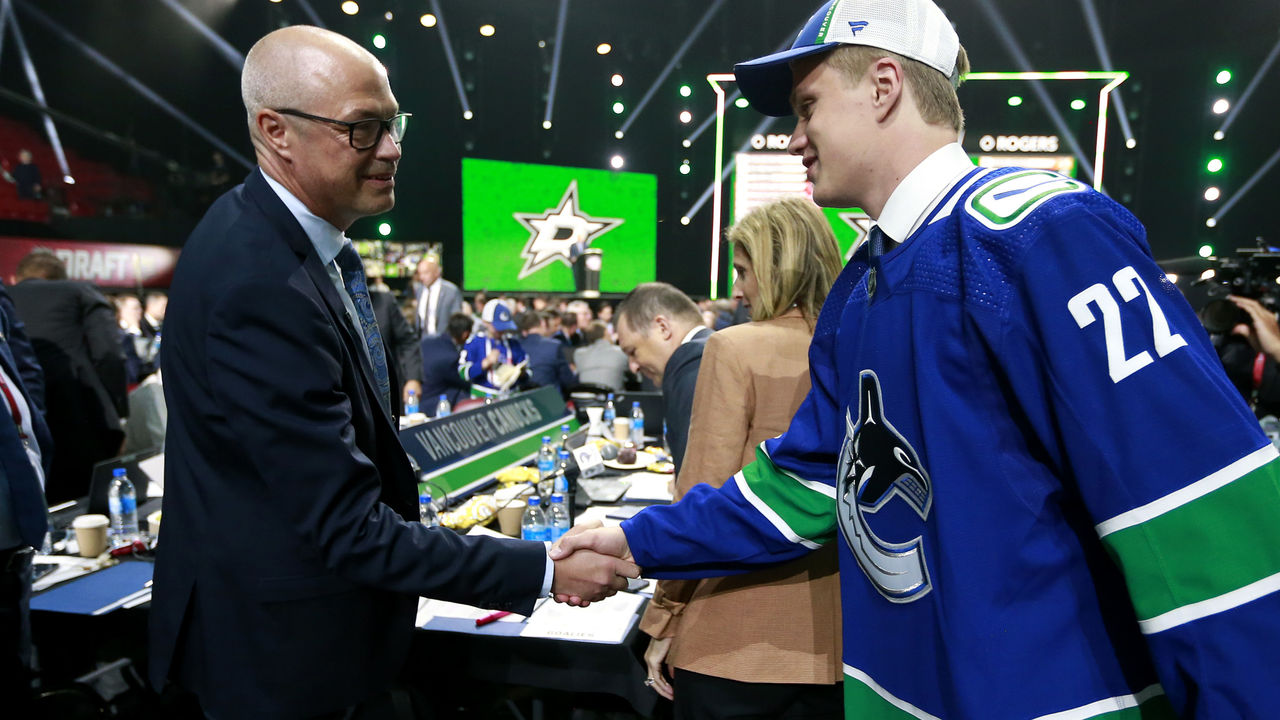 Back to the first-rounder. The condition of the pick is super intriguing because there's a non-zero chance the veteran-laden Isles implode over the next year and the Canucks end up with a lottery pick in 2024. That, of course, is the best-case scenario. Picking outside of the top 12 in 2023 is still pretty good.
Vancouver is desperate to restock the prospect cupboard. Trading Horvat not only gives the club another pick in one of the next two drafts, but it also worsens the current squad, which should lead to fewer wins and better 2023 lottery odds. It'll snowball as other veterans are traded before the deadline.
Casting a cloud over the return for Horvat is how the Canucks found themselves in this situation in the first place. Instead of fully committing to a rebuild/retool years ago, if not this past offseason, they went ahead and signed Brock Boeser, Ilya Mikheyev, J.T. Miller, and Andrei Kuzmenko to multi-year deals. The overhaul will be long and painful, even if Allvin sticks to the plan.
It took them forever to get there, but the Canucks appear to be finally accepting reality and looking toward the future. Marks for progress - I guess?
Grade: B
Comments
✕
Trade grades: Making sense of the Islanders-Canucks blockbuster
  Got something to say? Leave a comment below!