Reasons for optimism, pessimism through 14 Maple Leaf games
Mark Blinch / NHL / Getty Images
The Toronto Maple Leafs have earned seven of a possible eight points in November, boosting their record to 7-4-3 and points percentage to .607, good for 11th in the NHL. General manager Kyle Dubas is no longer trending on Twitter daily, and head coach Sheldon Keefe's job is safe - for now, anyhow.
The sky isn't falling anymore. Yet … the Leafs, who have played up or down to the quality of their competition this season, haven't satisfied expectations for a talented squad under immense pressure to finally win in the postseason.
What, then, can we make of Toronto's first 14 games?
In advance of this weekend's contests against the Pittsburgh Penguins and Vancouver Canucks, here are two reasons for optimism and two reasons for pessimism in Leafs land.
Optimism: Tavares' terrific start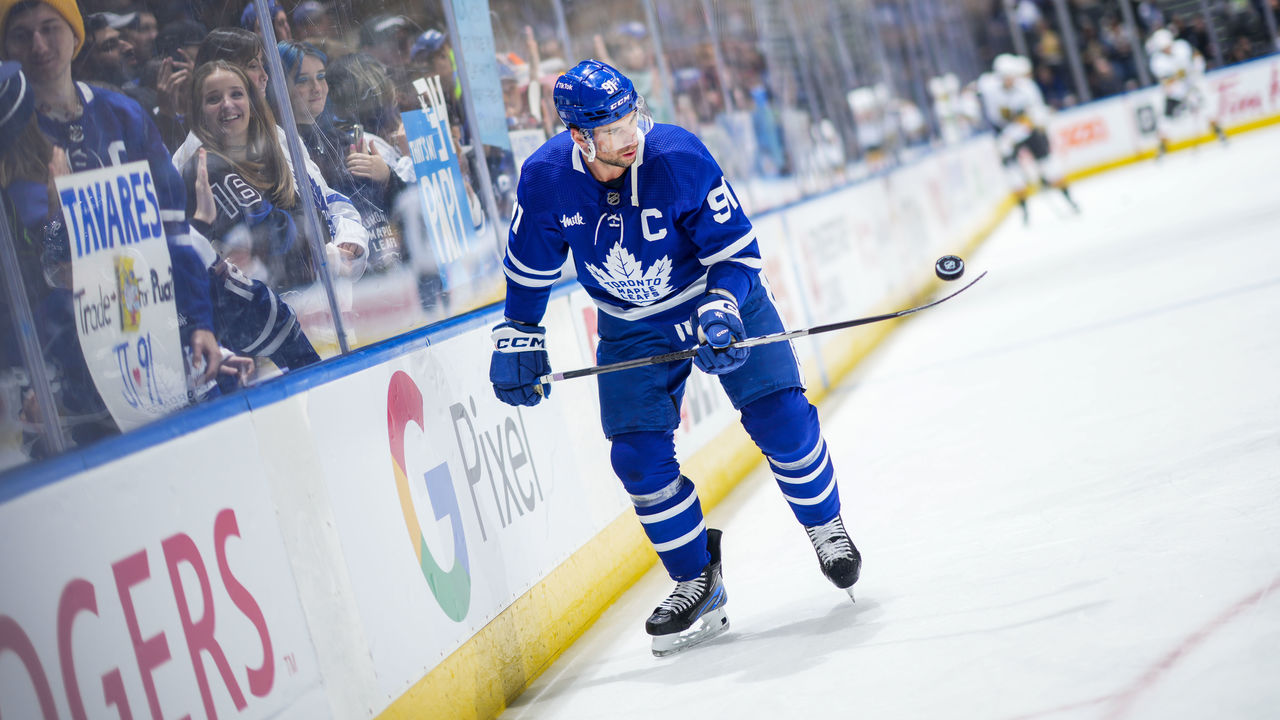 On Sept. 20, John Tavares turned 32 - not an ancient age for an NHLer, but not young. Four days later, he strained an oblique muscle in preseason action.
Was Tavares' body breaking down before our eyes? Would his $11-million annual cap hit become more burdensome than in the previous three seasons?
The answer to those questions through 17% of the campaign: Nope and nope.
Instead, the 6-foot-1, 216-pound center has looked like Prime Tavares. He's retrieving and protecting pucks in a way few can, displaying soft touch around the net, and skating well enough to be a threat off the rush. To my eye, Tavares' feet and hands are a tad quicker this year, allowing the stoic captain to play his best stretch of hockey since racking up career highs in 2018-19.
Despite seeing his ice time dip from 18:04 to 17:26, Tavares leads Toronto with eight goals (five on the power play) while pitching in seven assists (five primary). A player many - myself included - believed would never again find his peak form is tops in the NHL in expected goals, according to MoneyPuck.
Tavares' output has been supported by a promising start from linemate William Nylander, who has also authored several game-breaking moments en route to 13 points. Mitch Marner (16 points) and Auston Matthews (14 points) have yet to produce at their typical lofty rates, but by no means has either player disappointed. A true breakout is imminent for the top-line duo.
Aside from the odd poor game, the star forwards have shown well.
Pessimism: State of blue line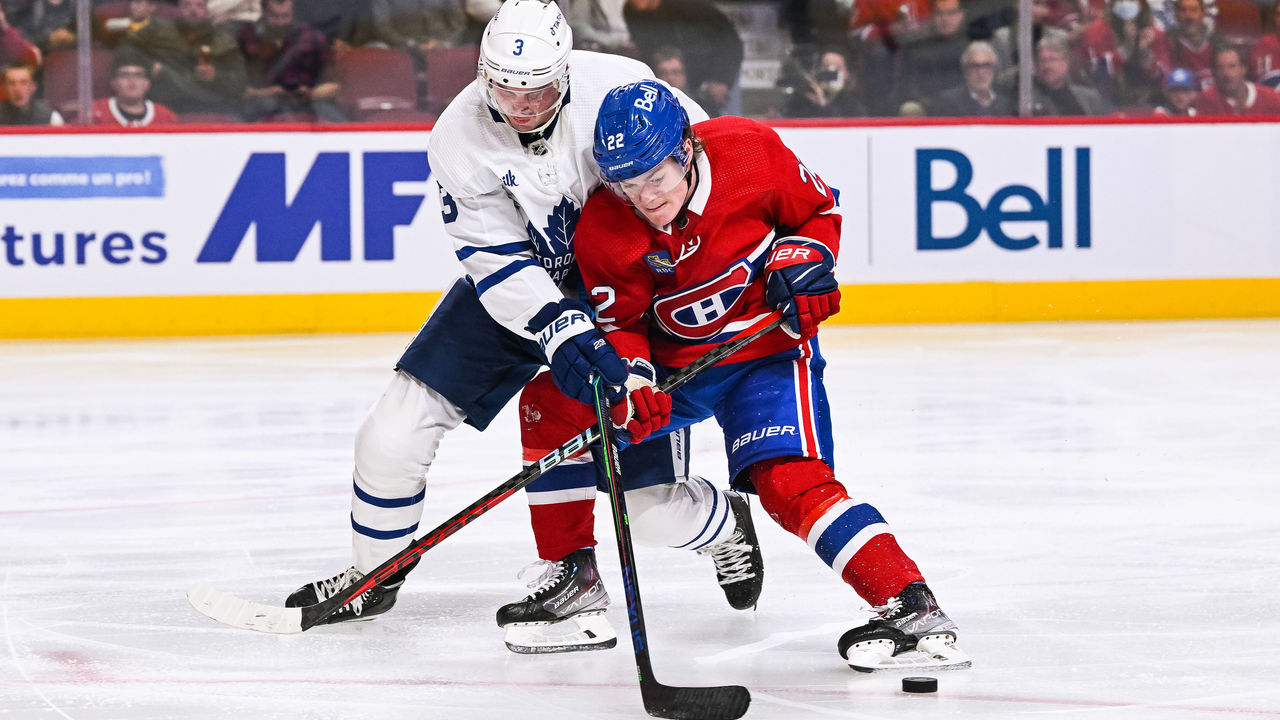 The Leafs' blue line appears to be doing a perfectly fine job - on paper.
In all situations, Toronto sits eighth in both goals against per 60 minutes and expected goals against per 60. The five-on-five numbers are similarly positive: second in goals against per 60 and 11th in expected goals against per 60.
Watch just 10 minutes of a Leafs game, though, and it's clear that while the team as a whole is solid defensively, the blue line's personnel is insufficient.
Sure, 39-year-old Mark Giordano has provided tremendous value at $800,000. And, yes, Morgan Rielly and T.J. Brodie have largely played to their standards. Otherwise, it's been a slog, especially with linchpin Jake Muzzin appearing in only four games due to injury. The fan base rightfully is losing trust in Justin Holl, and youngsters Rasmus Sandin and Timothy Liljegren are still working out the kinks.
For a team with Stanley Cup aspirations, the blue line is barely passable with a healthy Muzzin in the lineup. With him out - a harsh reality now and potentially for much, much longer - the blue line is a giant puzzle. On any given night, one of the club's three pairs is dysfunctional. From an offensive perspective, the defensemen have contributed just three goals.
If Muzzin stays on long-term injured reserve, Dubas could use the cap space to acquire a top-four defenseman. The Leafs can't currently take on another contract as they hit the league-maximum 50 earlier this week. Perhaps the club could pair a depth piece like Holl, Alex Kerfoot, or Pierre Engvall with an early-round draft pick to form an enticing trade package for a rebuilding team.
Potential targets include the Columbus Blue Jackets' Vladislav Gavrikov ($2.8-million cap hit and a pending unrestricted free agent), the Anaheim Ducks' Kevin Shattenkirk ($3.9 million, pending UFA), and the Chicago Blackhawks' Jake McCabe ($4 million, expires in 2025).
Optimism: Effective depth line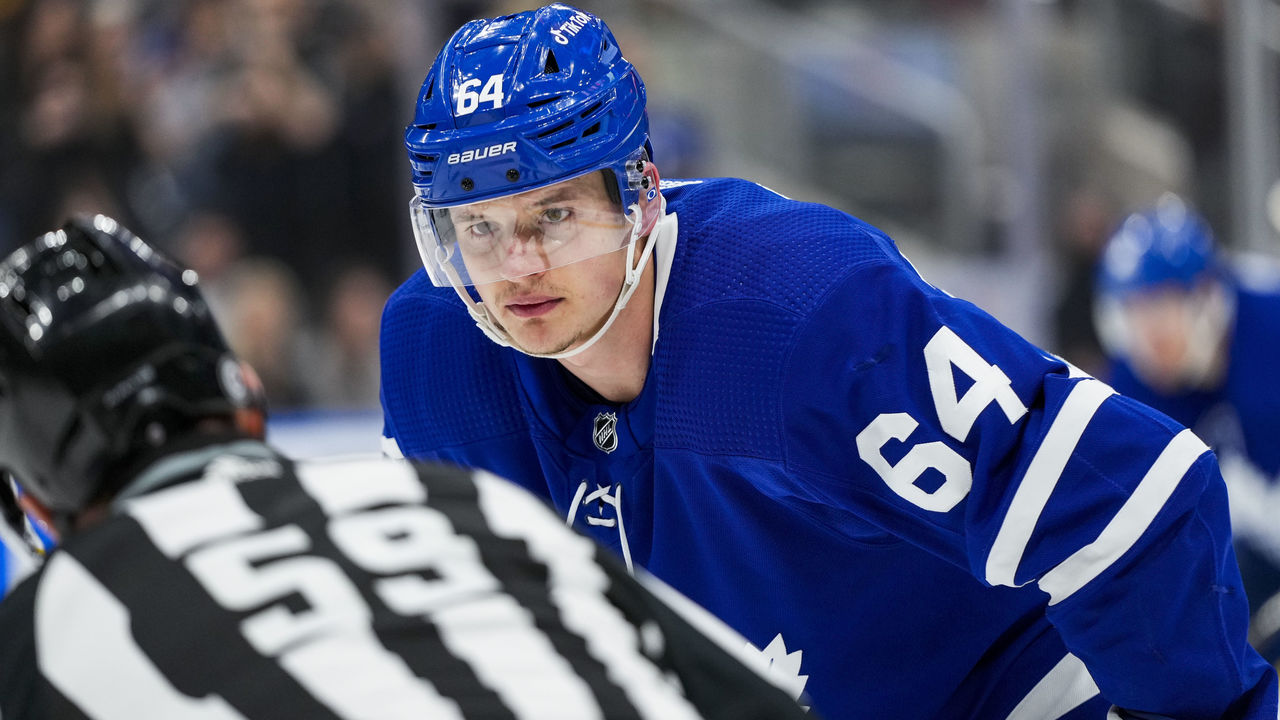 Keefe's line juggling may have produced a gem further down the lineup.
The bottom-six trio of David Kampf between Denis Malgin and Zach Aston-Reese has existed for a mere 30 minutes of action, but the early returns are extremely encouraging. The line owns a 2-0 edge in goals, a huge 20-3 advantage in shots on goal, and a comfortable 31-16 lead in shot attempts.
Each player offers a distinct skill set, helping everybody find a meaningful role. Kampf, 27, is the faceoff-winning play driver; Aston-Reese, 28, is the cool-headed checker on the left wing; and Malgin, 25, is the speedy, skilled finisher.
The workmanlike trio makes a combined $3.1 million against the cap - an appropriate tally for a dependable fourth line. Realistically, with Nicolas Aube-Kubel gone via waivers, Engvall barely contributing, and a few other depth forwards providing little value on a nightly basis, the Kampf trio is currently profiling closer to a traditional third line. That's both bad and good for the Leafs.
Ideally, the rest of the bottom six will get beefed up prior to the trade deadline so the Kampf line, assuming it stays together, can feast on easy competition.
Pessimism: Unreliable 2nd goalie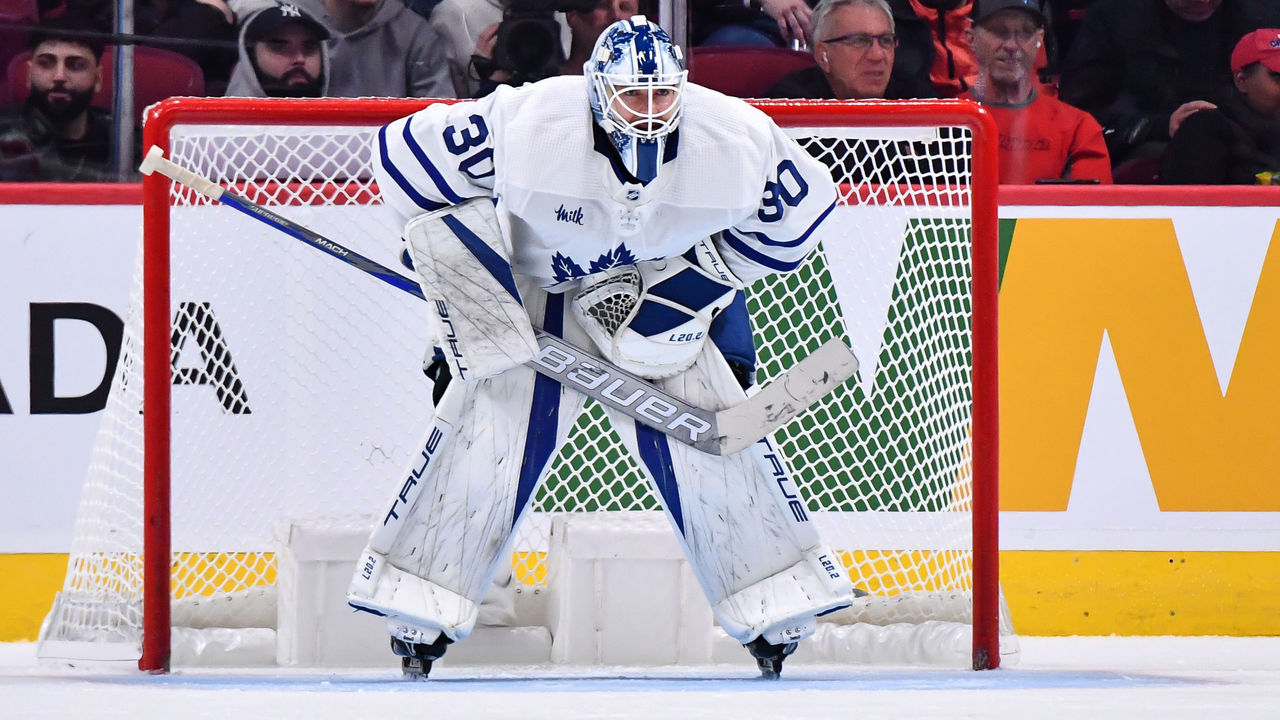 Ah, the goaltending.
Coming into the season, even the biggest Dubas supporters were cautiously optimistic about the Matt Murray-Ilya Samsonov tandem. One guy had become better known for being injury prone than winning two Stanley Cups. The other is a former first-rounder who had been allowed to walk as a UFA at age 25.
Stability is still a major concern. Samsonov, who's done exactly what he's been asked by posting a .921 save percentage in eight starts, is "week to week" with a knee injury. Murray appeared in one game before injuring his groin in practice.
Neither goalie is shelved for the season, so it could be worse. Yet, this is a troublesome situation no matter how you slice it. Even if Samsonov returns to deliver starter-caliber goaltending, that does nothing to address the elephant in the room: Murray's health is completely unreliable.
If Samsonov runs into injury issues again, there's nobody qualified to take the wheel. Erik Kallgren's been decent in five starts, but you certainly don't want him starting a playoff game. The same goes for fellow AHLers Joseph Woll and Keith Petruzzelli.
There isn't an obvious solution to this problem because it's difficult to acquire a goalie of any note midseason. Dubas and Co. may have to insulate the crease as best as possible with blue-line reinforcements and hope for saves.
John Matisz is theScore's senior NHL writer. Follow John on Twitter (@MatiszJohn) or contact him via email (john.matisz@thescore.com).
Comments
✕
Reasons for optimism, pessimism through 14 Maple Leaf games
  Got something to say? Leave a comment below!