Dumba talks 'Black Ice' doc, beware Flames' D corps, and goalie goals
Toward the end of "Black Ice," a new documentary examining the role of Black players in Canadian hockey, Wayne Simmonds addresses a group of young skaters huddled in front of him and hanging on to his every word.
"Some people don't want us to play this sport," the Toronto Maple Leafs forward says. "But we've got news for them: This is our sport. We go all the way back to the 1800s, and to the Coloured Hockey League back in Nova Scotia, so I don't want anybody to ever tell you that this is not your sport."
"This is exactly where you're supposed to be," he continues. "Exactly."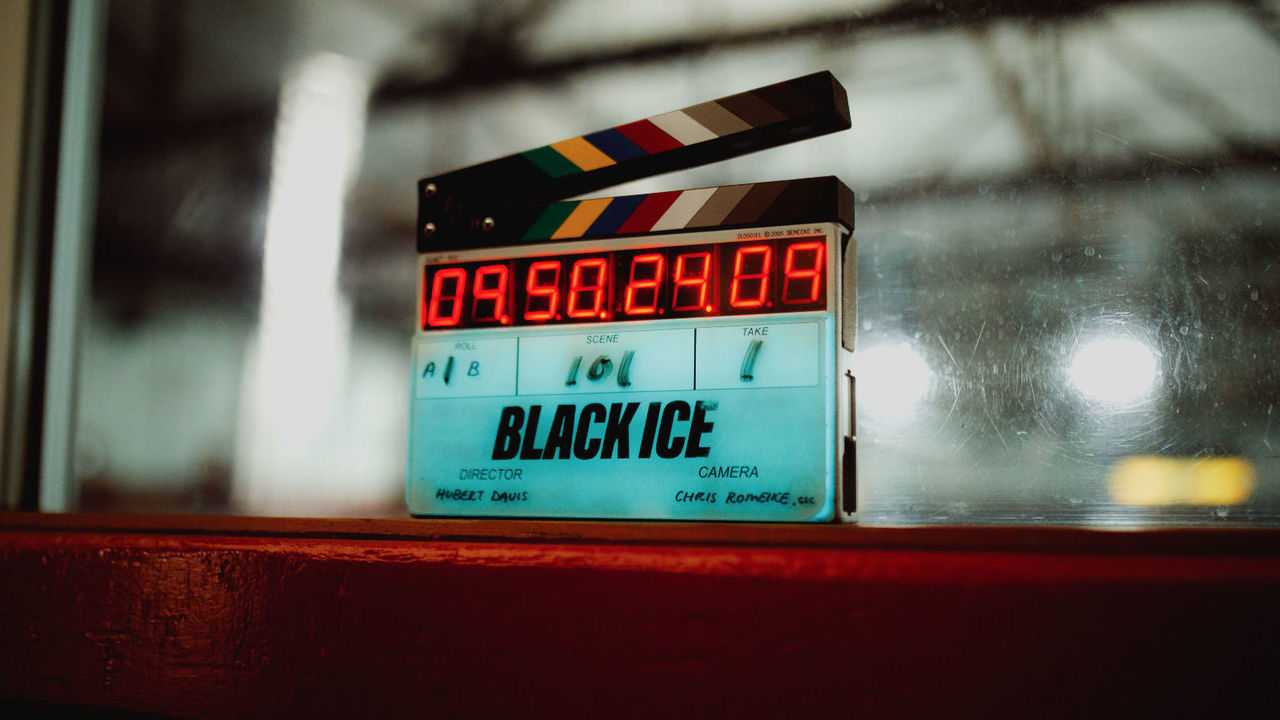 That interaction is one of several powerful moments in "Black Ice," a 97-minute film directed by Oscar nominee Hubert Davis, which counts NBA superstar LeBron James and pop culture icon Drake as executive producers, and won the people's choice award for documentaries at the Toronto International Film Festival earlier in September. It debuts in theaters Oct. 7.
The documentary alternates between exploring the history of the largely forgotten Coloured Hockey League - an all-Black league formed in 1895 and dissolved in 1930 - to discussing the discrimination faced by pioneers Herb Carnegie and Willie O'Ree to humanizing issues facing the modern BIPOC player, both men and women. From start to finish, there's a juxtaposition of the progress made in some areas and the striking lack of progress in others. The film elicits a range of emotions.
In one scene, Minnesota Wild defenseman Matt Dumba gets choked up while reliving a day from his childhood in which he was bullied because of the color of his skin. Racial slurs eventually led to a physical altercation.
"Some of those great memories I have from minor hockey are a little distorted because of shit I went through," Dumba, who's Filipino Canadian, said in a recent interview. "That's my story, but there's a thousand kids out there who have the exact same story. That's the scary part about it all."
"That's what brought us at the HDA together," Dumba added, referring to the Hockey Diversity Alliance anti-racism group. "Once we started letting our own stories fly, we recognized, hey, they're all different but they're all the same in the end. They're all driven by this stain on our game - and that's racism."
"Black Ice" lays out how racism is a systemic issue in hockey, and there's blame to be doled out to parents, administrators, coaches, players, and fans at all levels. It deconstructs claims that there are simply a few "bad apples" in the sport or merely a few so-called isolated incidents each year.
"I was one of the lucky ones. I had my parents. I had a bunch of friends standing up for me. That's not always the case," said Dumba, who fields calls from BIPOC minor hockey players facing racism in the Minneapolis-Saint Paul area. "Those people who say, 'There's no racism. That's a one-off,' this and that. They need to wake up. It's not just hockey, it's society right now."
Dumba became the first NHLer to kneel for a national anthem in August 2020. He delivered a compelling speech about social and racial injustice before a playoff game. Dumba says the hockey world - following HDA's lead - has "taken some strides" toward addressing racism over the past two years.
"There's some awesome people in this game who really, really care about making a difference. Without them, we wouldn't have taken the strides we have," Dumba said. "In saying that, we're crawling. I want to get to walking. I want to get to running. And sprinting.
"Hopefully, in these next 5-10 years, we keep pushing the issue and we'll see more progress and more kids of color get involved in our game and feel like it's safe to do so."
Don't sleep on Flames' defense
Understandably, there's plenty of buzz around the Flames' forward group right now. The changes up front this summer were nothing short of seismic.
The state of Calgary's blue line, meanwhile, is flying under the radar. None of newcomer MacKenzie Weegar or returnees Noah Hanifin, Rasmus Andersson, Chris Tanev, Oliver Kylington, and Nikita Zadorov are superstars. All of them are highly effective and the drop-off from one through six is small. (Kylington is currently away from the team due to a "family issue.")
I'd wager the Flames' defense corps is a top-five unit in the NHL alongside the Avalanche, Predators, Hurricanes, and (when healthy) Bruins.
Weegar, acquired in the Matthew Tkachuk-Jonathan Huberdeau trade, is replacing Erik Gudbranson. That's a massive upgrade for the Flames. Weegar's a smart defensive player who's excellent in transition and crafty in the offensive zone. His contributions lead to individual points (44 in 80 games last year) and fantastic underlying numbers for his team when he's on the ice.
While in Florida, Weegar evolved from Aaron Ekblad's unknown sidekick to a bona fide first-pairing guy on any NHL team. (I had the 28-year-old Ottawa native on my Norris Trophy ballot for the 2020-21 season.)
"He grew so much," longtime teammate Huberdeau said at the NHL/NHLPA Player Media Tour. "The player he is right now compared to four years ago, it's completely different. ... He's just really at his peak, the prime of his career."
Swayman craves goalie goal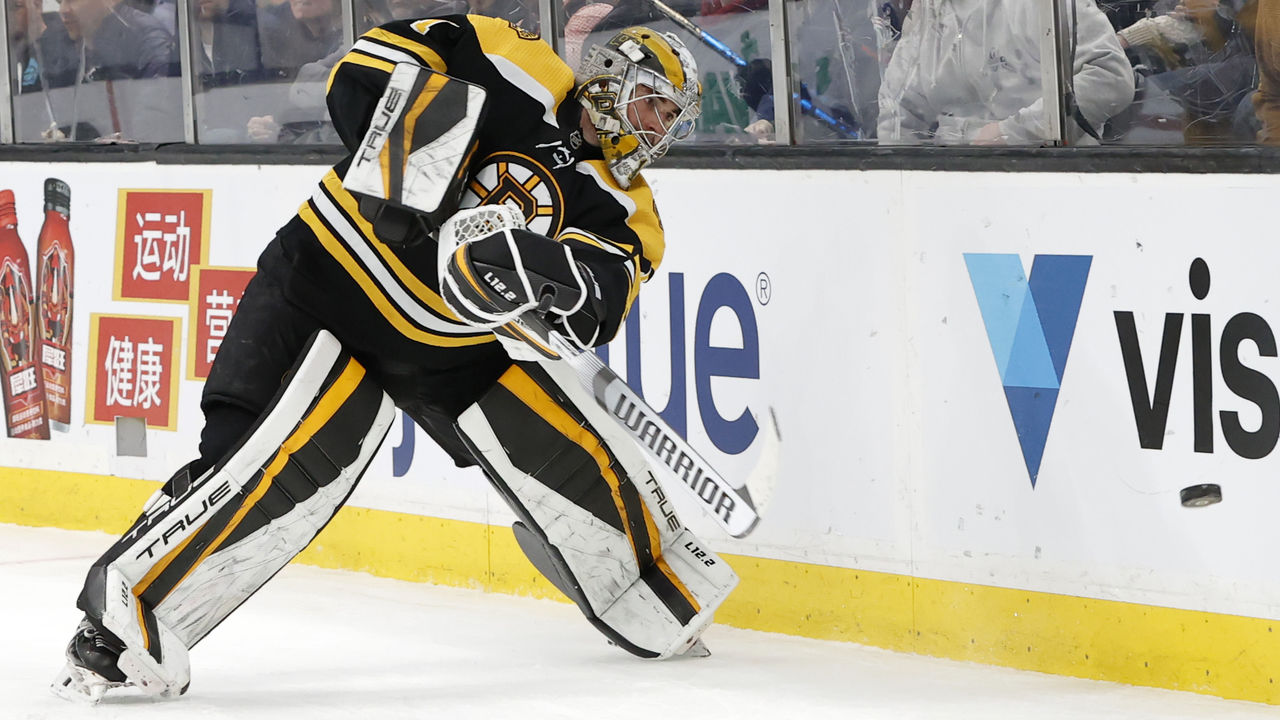 Only three goalies have scored an NHL goal over the past 10 seasons: Martin Brodeur in 2012-13, Mike Smith in 2013-14, and Pekka Rinne in 2019-20.
Jeremy Swayman wants to be next.
"All-in on it," the 23-year-old said. "I am for sure going for it. It's something I want to do. Hole-in-one and a goal. That's all I need to do and I'll be happy."
Swayman seems extra eager, saying he doesn't need the traditional two-goal cushion to feel comfortable going for a late-game snipe. "No, no," he said with a laugh. "I've been known to throw some Hail Marys deep in the third."
"Just give me a lane and I'm going for it," he added. "There's no real thinking. I don't think players think when they shoot, so I'm going to do the same."
Who doesn't love a goalie goal? Good luck, Jeremy.
'Tell us what you think, Cale!'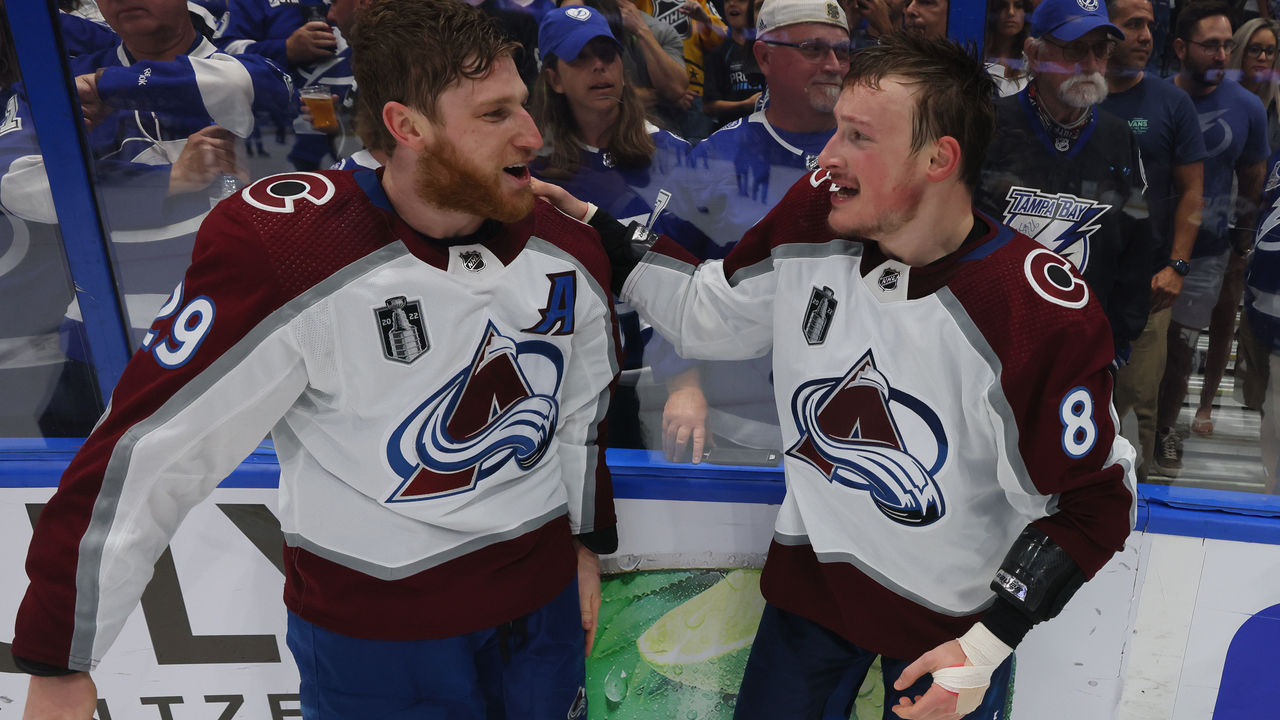 Cale Makar is an alpha dog who tilts the ice in the Avalanche's favor nearly every shift. Off the ice, the blue-liner has an aw-shucks, reserved vibe to him.
While teammate Nathan MacKinnon doesn't want Makar to change who he is as a person, the center knows there's a more vocal leader hiding somewhere.
"Sometimes you have to bug him," MacKinnon said. "Like, 'Tell us what you think, Cale! Stop just sitting there!' 'We want to hear your thoughts, you're Cale Makar!' But he's such a humble, nice person. Very competitive guy. He does have a little swag to him, quietly. You couldn't be that good without confidence."
Makar, who's entering his fourth season, doesn't disagree with the sentiment.
"Coming into the league, you don't want to be too abrupt and step on anybody's toes," he said, adding, "It's definitely something I know (MacKinnon's) been on me about, and I feel like I took a big step last year."
Parting shots
Team DJ life: Blackhawks forward Max Domi was the designated DJ back in junior. "It is one of the most undercover, hardest skills in hockey," Domi said recently. Oh really. Why is that? "You have 20 critics, and every single one of them loves different stuff. Depending on the time of day or part of the season - if it's a practice day or it's a game day or it's a morning skate, whatever it is - you're going to play different stuff." Domi then got philosophical: "The understanding of not being able to please everyone is something you have to learn. Once you get that, then you're a good DJ." The more you know.
Succeeding Gary: Gary Bettman, who's 70, will someday retire and NHL team owners will bring in a new commissioner. Discussion about Bettman's successor tends to always circle back to deputy Bill Daly. It makes sense on the surface: Daly, Bettman's right-hand man, has been with the league since 1997. What's his read on the situation?
"While I'm younger than him, I'm not that young," Daly, 58, told theScore. "So I don't really view it as a realistic expectation or possibility. It's not really something I think about a lot." Daly went on to state that he loves his current job and would be perfectly happy finishing his career as deputy.
My two cents: Daly hints at a key point - when the time comes, NHL owners should chase someone with a longer runway for doing the job. Maybe even somebody from outside of hockey or sports as a whole.
NHLers and NFTs: I'm endlessly fascinated by the evolution of Web 3.0 - i.e. blockchain, cryptocurrency, and non-fungible tokens. NHL players are starting to enter the space, with the SINBIN Club (Victor Hedman, Gabriel Landeskog, others) starting up recently and The Beauty Bunch (Vincent Trocheck, Nate Thompson, others) set to launch on Oct. 11. Both ventures promise fans who purchase an NFT exclusive access to a digital community, meet and greets with the players, and more. "Holders are going to be blown away with the level of access they receive," The Beauty Bunch founder Ben Beauchemin said in a press release. It'll be interesting to see how this trend develops over the next few years. Players care more about their off-ice brands than ever before.
Takes, Thoughts, and Trends is theScore's biweekly hockey grab bag.
John Matisz is theScore's senior NHL writer. Follow John on Twitter (@MatiszJohn) or contact him via email (john.matisz@thescore.com).
Comments
✕
Dumba talks 'Black Ice' doc, beware Flames' D corps, and goalie goals
  Got something to say? Leave a comment below!