How Phil Kessel - of all players - got to the brink of becoming the ironman
Getty Images / Photo illustration by theScore
Warning: Story contains coarse language
Kessel placed hot dogs in the Stanley Cup after winning it in back-to-back years. Then he raised the benchmark for NHL durability. When Kessel's Vegas Golden Knights host Toronto on Monday, he'll skate in his 989th consecutive game, equaling the ironman streak Keith Yandle set last season - a mark Doug Jarvis had previously held alone since the late 1980s.
On track to break the record Tuesday against the San Jose Sharks, Kessel must avoid injury for another month to get to 1,000 straight appearances. The winger from Madison, Wisconsin, recently turned 35 and eventually will retire as a 400-goal and 1,000-point scorer, cracking the top 100 all time in both statistical categories.
Kessel's resilience is legendary. Diagnosed with testicular cancer as a rookie, he returned to win the 2007 Bill Masterton Trophy. Shelved with a shoulder ailment to start the 2009-10 season, he debuted with the Leafs that Nov. 3 and hasn't missed a game since. Kessel played one shift on the road in consecutive appearance No. 956, then hopped on a private plane to see his daughter be born.
Kessel is whiny, quippy, and a unique hockey character. When the Penguins visited the White House as Cup champs, President Barack Obama singled him out for kudos. When a realtor staged his Pittsburgh home, he made it seem as though Kessel watches movies in a lonesome chair. When broadcaster Pierre McGuire asked about his stamina, Kessel, misunderstanding the question, apologized for how his breath smelled.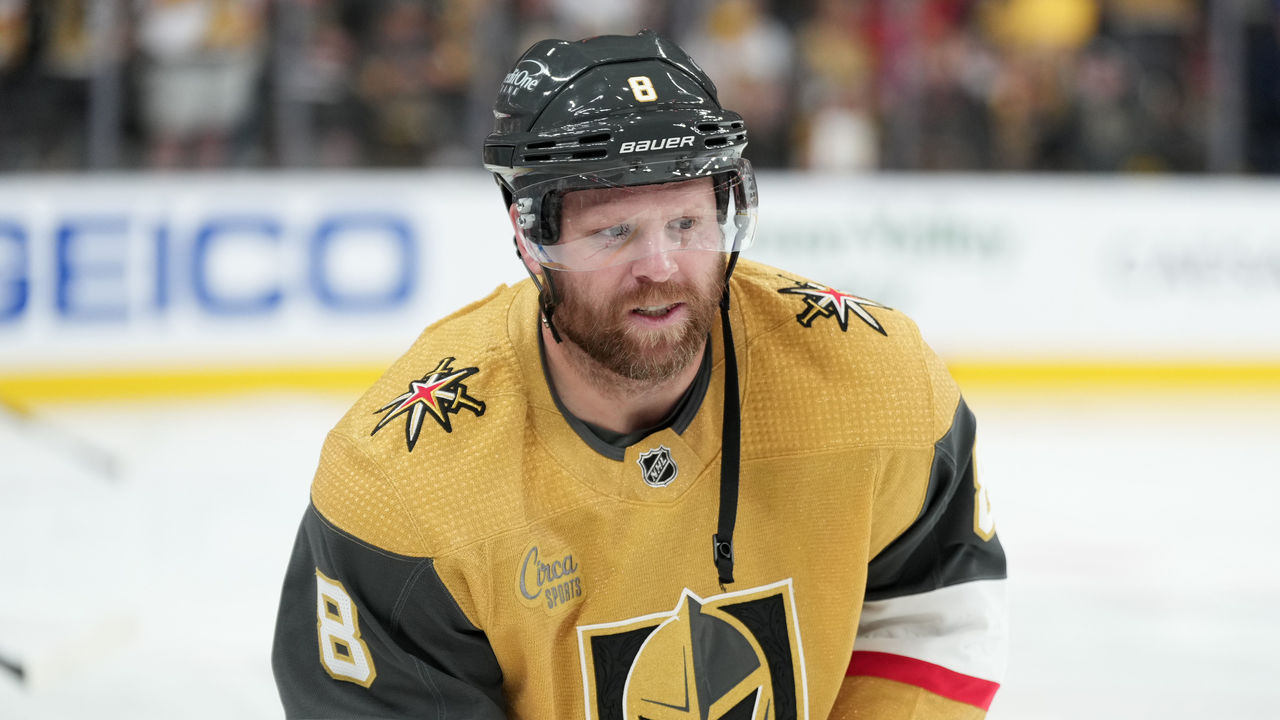 Soon, Phil "The Thrill" will stand alone as the ironman. How did he do it?
Teammates from each of Kessel's career stops - junior, college, and five NHL cities - spoke to theScore to break down what makes him indestructible.
(Note: The following quotes have been lightly edited for clarity and length.)
'He's the least-hit guy in the league'
Ironmen are of a different breed. There is nothing normal about playing more consecutive games than anybody else in the history of a sport. For Kessel, longevity is the product of approaching every day with a muted fearlessness.
Carl Hagelin, former Penguins teammate: He tolerates pain. I think that's where it starts.
Alex Goligoski, Coyotes and University of Minnesota: I remember for a pretty significant period in Arizona he had a soft-tissue issue. It was bothering him and it was lingering for a while. But he kept going. He'd miss practice days and make the games.
Colton Orr, Maple Leafs: He's overcome a lot in his life - he's overcome cancer, overcome shoulder surgery. All the things he's overcome, he seems to be able to battle through, so little injuries aren't really going to hold him up too much.
Darcy Kuemper, Coyotes: His mindset is that he never wants to miss a game.
Matt Cullen, Penguins: He probably doesn't get enough credit for that because of his laid-back personality and fun-loving nature.
James van Riemsdyk, Leafs: He's a gamer. That's how I would describe him.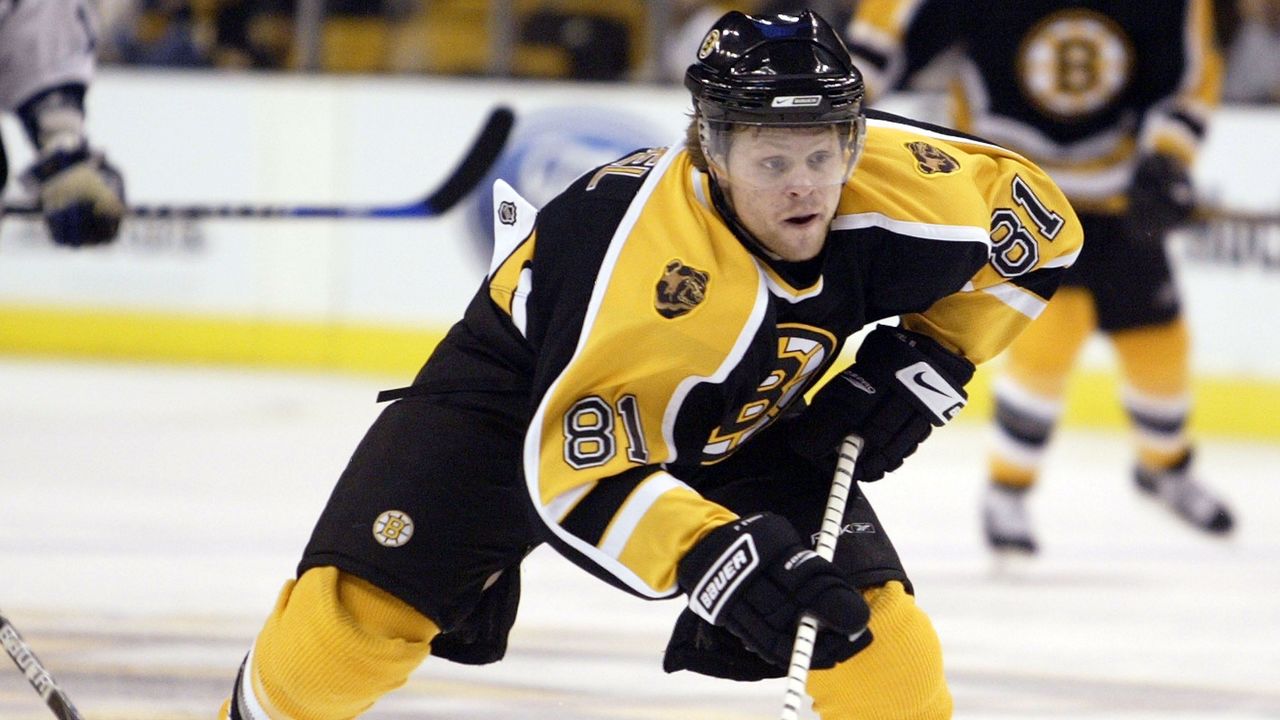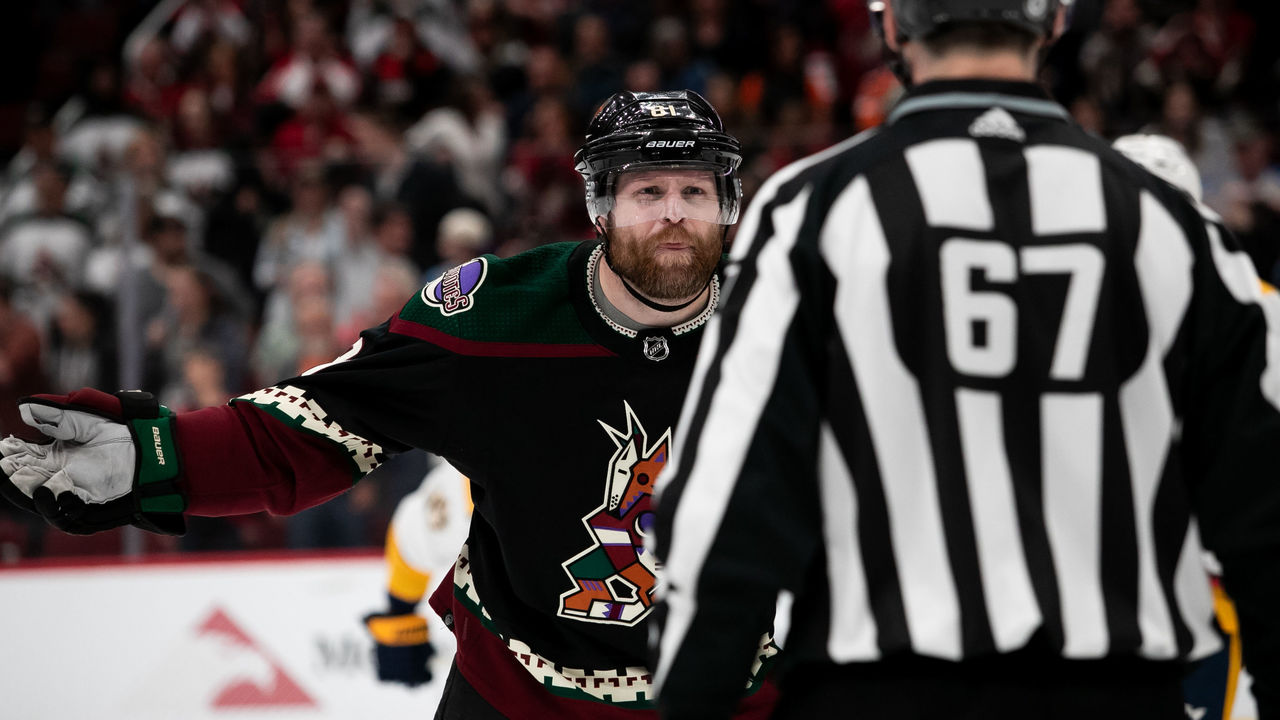 Morgan Rielly, Leafs: There's a lot that goes into it. Work ethic is one of them. Luck is one of them. And then just a commitment to playing - playing these back-to-backs and playing these 82 games a year for as long as he's done it. Even when you're healthy and there's nothing going wrong, it's still a grind.
Hagelin: He doesn't put himself in situations where he's going to get run over by a defenseman. He doesn't play on the penalty kill. He doesn't get hit by unnecessary pucks. That helps, too. I think overall, it's his determination and his willingness to be in games no matter how the body's feeling.
Goligoski: He told me one time, "The only fun part is playing the games."
Marc Savard, Bruins: The funny stat I see every year is that he's the least-hit guy in the league. He's avoiding checks. But he still contributes every night.
Rick Tocchet, Coyotes and Penguins coach: Phil isn't hammering guys against the boards or always getting in front of the net and taking crosschecks. He's just not that player. He's a very calculated guy on the ice.
Savard: He's quick. He's able to read situations and make plays, and then dodge the hit. He's smart. That helps him in knowing where to be on the ice at all times.
Orr: He got in a fight one time (against Brian Flynn in the 2013-14 preseason) and was throwing a few rights. I remember joking around: He hurt his hand a little bit and was a little sore from doing that. That was one of the scary ones. I told him to keep his gloves on. We don't need him fighting to mess up that streak. I'll take care of that for you. (Laughs) Hold off, Phil. Hold off.
Kessel would regularly receive pre- and postgame treatment from the Leafs' trainers, Van Riemsdyk said. Jared McCann, Kessel's dressing-room stall neighbor in Pittsburgh, recalls his teammate's recovery routine centering around trips to the club's cryotherapy machine. (Evgeni Malkin quite hilariously documented one of Kessel's cryo sessions.) Otherwise, Kessel has more or less relied on natural athleticism.
Tocchet: He's got a little bit of a belly. His stature doesn't scream out "well-toned athlete." But what people don't understand is that he's a hell of an athlete.
Orr: He could pick up any kind of football, tennis racket, golf club, and he'd be good at that sport.
Kuemper: He can jump super high. Looking at him, you wouldn't expect him to have such a huge vertical.
Goligoski: He's definitely more naturally gifted than probably 99% of the guys he's around.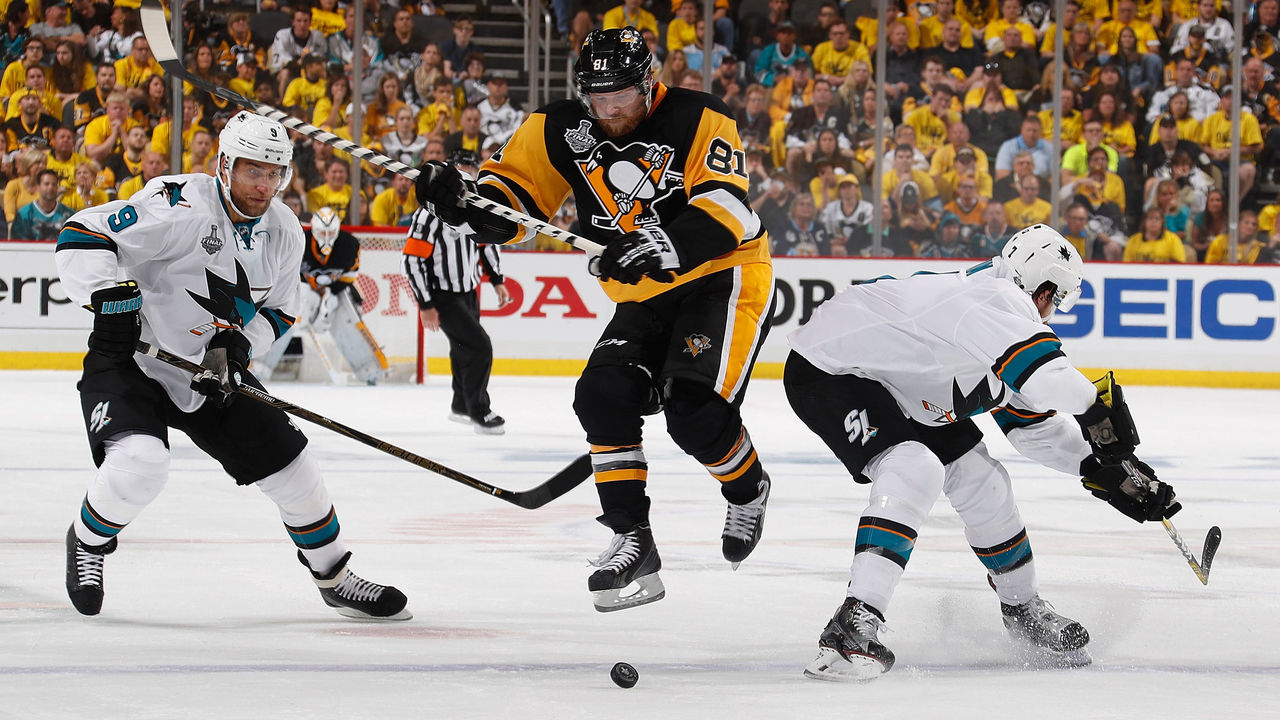 Mark Stone, Golden Knights: When I first saw him, I was expecting him to be 300 pounds overweight. He's the furthest thing from it. The guy can throw weight around in the gym.
Nathan Gerbe, U.S. National Team Development Program: We used to give it to him all the time - chirp him - and then he would go into the gym and take a 90-pound dumbbell and snap it over his head.
Hagelin: When it comes to squatting or leg-pressing, but also 20-yard, 30-yard sprints, he's fast and he's explosive.
Clayton Keller, Coyotes: Absolute freak. Can squat more than anyone.
Tocchet: When he does the squat tests, he's always in the top five of every team he's on. His leg strength is great. Do you wish as a coach that he would do some more cardio every once in a while? Well, yeah. And he'll tell you, "I need my rest, I need my rest." We used to laugh about that. But he's a freak. He's a natural freak athlete.
Kuemper: He's a little bit of an enigma in that he's not a guy who's spending a bunch of time warming up. He's just a natural skater that can go out there and fly, and it doesn't put a lot of stress on his body.
Nick Bonino, Penguins: I played with (830-game ironman) Andrew Cogliano, who is very cognizant of his body and works out all the time. I wouldn't say Phil is as cognizant as Cogs. But he definitely knows what he has to do. He knows his body, he knows what it needs.
Gerbe: He's not necessarily a guy who you're going to tell a young kid to follow to a T. Because Phil is Phil. Phil is one of a kind.
Kessel is not the type to be ahead of the curve with respect to nutrition. Gerbe remembers a teenaged Kessel trying to smuggle candy onto the team bus but being denied by a coach, who would search his luggage for treats. Tocchet says Kessel was consuming three-to-four Coca-Colas a day early in his Penguins tenure. Team trainer Andy O'Brien then made a rule: If players want soda in the dressing room, they'll have to buy and store the product themselves.
Tocchet: I think he took soda right out of his diet after that. It's not like Phil doesn't keep up with science and bucks the system all the time. He does listen.
Cullen: He is not the typical guy you'd picture as the ironman, right? He's not talking to you about how he is gluten-free, or how he's on a super strict diet, or this super crazy training regimen. It's hard to put your finger on it.
Van Riemsdyk: What we do on the ice is what matters the most. Sometimes people want to get wrapped up too much in certain training methods around the game.
Gerbe: I'm sure organizations have tossed and turned: "Should we be harder on him? Should we try to change him?" But at the end of the day, I don't think he'd be who he is today if he did change. People are always like, "Oh, could you imagine if he was a lot leaner and ate healthier? He would be such a better player." I don't necessarily think so.
Van Riemsdyk: People find what works for them, and you can't really argue with the results.
Cullen: You look at Tom Brady and watch his combine video and you laugh. But here he is. Probably the same would have been said about Wayne Gretzky. And then you have Phil, who is pretty deep on your list of guys you'd expect to be in an ironman conversation. And yet, here he is.
'He likes to complain about stuff'
Teammates chortle when they think about Kessel's off-ice quirks. Eager to play Texas Hold 'em for the duration of a cross-country plane ride, he'd urge Savard, his roommate as a rookie, to resume the card game at the hotel. Goligoski describes Kessel as a social butterfly and pot stirrer, the teammate who brings young players to dinner and is forever engrossed in some debate.
Van Riemsdyk: He's a cult hero slash legend.
Keller: One of my favorites I've ever played with.
Bonino: Character. That's a good word for him.
Van Riemsdyk: When Jake Gardiner and I were playing together in Toronto, our friends from back home in Minnesota would call us and it wouldn't be like, "How ya doing, James?" It would be like, "OK, give me the latest funny thing that happened with Phil …"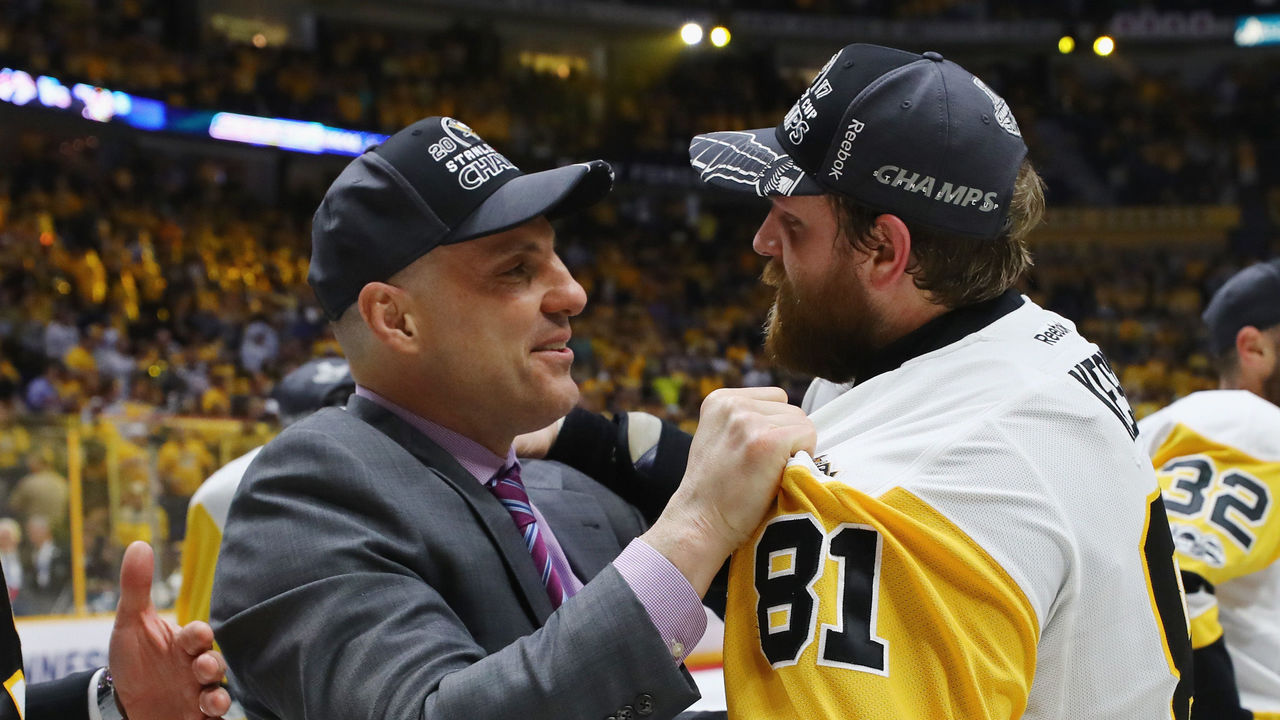 Tocchet: I was running the Penguins' power play and we were in Tampa Bay. The way Tampa had their PK set up, I said, "Phil, you've gotta get to the net. You're wide open there." He goes in front and Kris Letang takes a slap shot and it hits him right in the knee. So Phil goes down and he's got his one leg on the ice, basically lying there.
Goligoski: You get into games and he's emotional. If he sees something he doesn't like, it's gonna piss him off.
Tocchet: So we score a goal. All of the guys crowd around, Phil's still there on the ground, and he gets up really slowly. He's shaking his head. He's all mad. He comes to the bench, he looks at me, and he goes, "I'll never go in front of the net again! So don't ask me again!" I broke out laughing. I was worried about cameras being on me, so I just put the lineup sheet over my face.
Goligoski: I just picture his goofy smile. He's always miserable but always happy too.
Cullen: It's kind of his default state. He likes to complain about stuff.
Goligoski: He likes living in that negative space. Like, "Ah, I'm so tired," or "I don't want to practice …" But at the same time it's always lighthearted.
Gerbe: He could finish a game and be like, "Ah, that game sucked!" And we'd be like, "Phil, you just scored four goals …" And he goes, "Yeah! But I should have had five!"
Hagelin: He's one of the few people who can be negative and still bring happiness to the people around him.
Tocchet: He could get Starbucks, order a coffee, and just the way he orders it will be funny to me. (Laughs) Or when he comes into practice, his hair - whatever hair he has left - is all disheveled. He looks like he's just woken up. All the guys are eating breakfast, and he walks in, and you just chuckle.
Van Riemsdyk: He won't be trying to be funny, but everyone will be dying at what he says. And then he'll be like, "What are you guys laughing about?"
Savard: Very friendly guy. A guy that you can jab and he'd jab you right back with chirping.
Bonino: He can take it. He can give it out. Nothing's really over the line with him.
Bonino would know. When he centered Pittsburgh's famous "HBK Line" in the 2016 playoffs, he scored in overtime to eliminate the Capitals in the second round and potted the late game-winner against the Sharks in Game 1 of the Stanley Cup Final. And then …
Hagelin: We're sitting in the locker room the day after he scored his big goal against San Jose. Phil goes to me, "Hey, Haggy. How fucking lucky are we? We get to play with the great Nick Bonino. Guys like him, they come around - I don't know - once every 100 years?"
Jack Eichel, Golden Knights: He brings a unique element to the room.
Hagelin: He would say things in the playoffs that made me not think as serious about the game. That would loosen me up and make me play some of my best hockey ever.
Tocchet: We were playing Game 7 against Washington on the road in 2017. This is when we won the Cup and Washington was one of the best teams in the league. So it was gonna be a dogfight. Two hours before the game, some guys are playing soccer, other guys are doing their sticks. It's a very tense moment. And Phil is being typical Phil. He doesn't stretch. He's got his sandals on, underwear on.
Keller: If you're having a bad day and you come to the rink and you see Phil, you're always going to end up smiling or laughing.
Tocchet: I got talking to Phil and I started busting his balls. I say, "You have no arms." Back then, I had bigger arms than him. He goes, "Those are all fluff." I say, "Oh, really. You want to make a bet on something?" He goes, "Yeah. You can't do 13 chin-ups." There's a chin-up bar right outside our room. He says, "I'll bet you $200." I say, "Make it $300." A couple of guys started coming around. I took my suit jacket off, so I still had my tie and dress shirt on. All of a sudden I started doing chin-ups - 1, 2, 3. Anyway, I got to 14 to win the bet. Guys are cheering. Phil starts to laugh.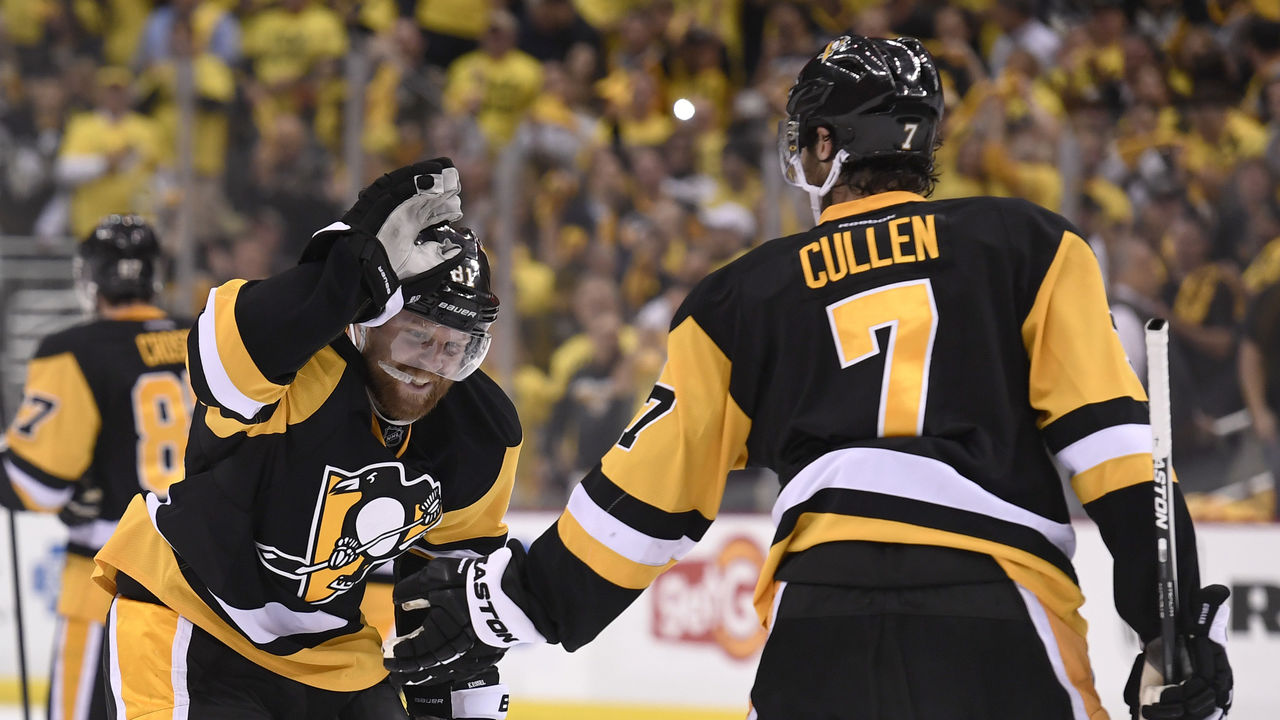 Cullen: The locker room, the bus rides to the airport, the plane - he was always in the center of all of it.
Tocchet: That was Phil's way of loosening up the room, the atmosphere. We won the game, and I'm not saying that's why, but that's what Phil does. He doesn't change for the moment.
Van Riemsdyk: He's unapologetically himself.
Goligoski: I played with him in college for one year 15 years ago, and then recently I played with him in Arizona. Exact same person. Didn't change one bit. Which is great. I mean, if nothing else, he is a very authentic person.
Tocchet: I just remember going back into the office and Mike Sullivan goes, "Where did you go?" I say, "I just made a quick $300." I told them the story, and they were laughing. And then Phil went out and played a great game.
'I think he'll be a Hall of Famer'
Pittsburgh is where Kessel established himself as a playoff performer. He led the team in goals over the course of the two Cup runs, thriving as soon as he left the Leafs. During Kessel's rough ride in Toronto, one local writer asked if he was difficult to coach, to which he retorted, "This guy's such an idiot." Another writer criticized his hot dog intake, which inspired Kessel's cheeky Cup celebration. Through it all, he stayed on track to surpass 400 goals and 1,000 points.
Orr: These are big accomplishments. Some of the great players haven't accomplished that over their careers.
Cullen: People love to poke at guys' games and different things about them, but the numbers tell the story. He's performed at a higher level than almost anybody. He'll probably be looked back on as a little underappreciated because he didn't fit the mold of the perfect ironman guy or perfect goal-scorer.
Orr: He's a guy who took a lot of heat from the outside looking in.
Hagelin: He was a star when he played for Toronto. It was probably more the media. They wanted, maybe, to pick on some guy. He was an easy target, I guess.
Orr: Dion Phaneuf was like this as well, being the captain: They would take the fall if they had to in the media, take the brunt of the blame. They had no problem stepping up in those situations.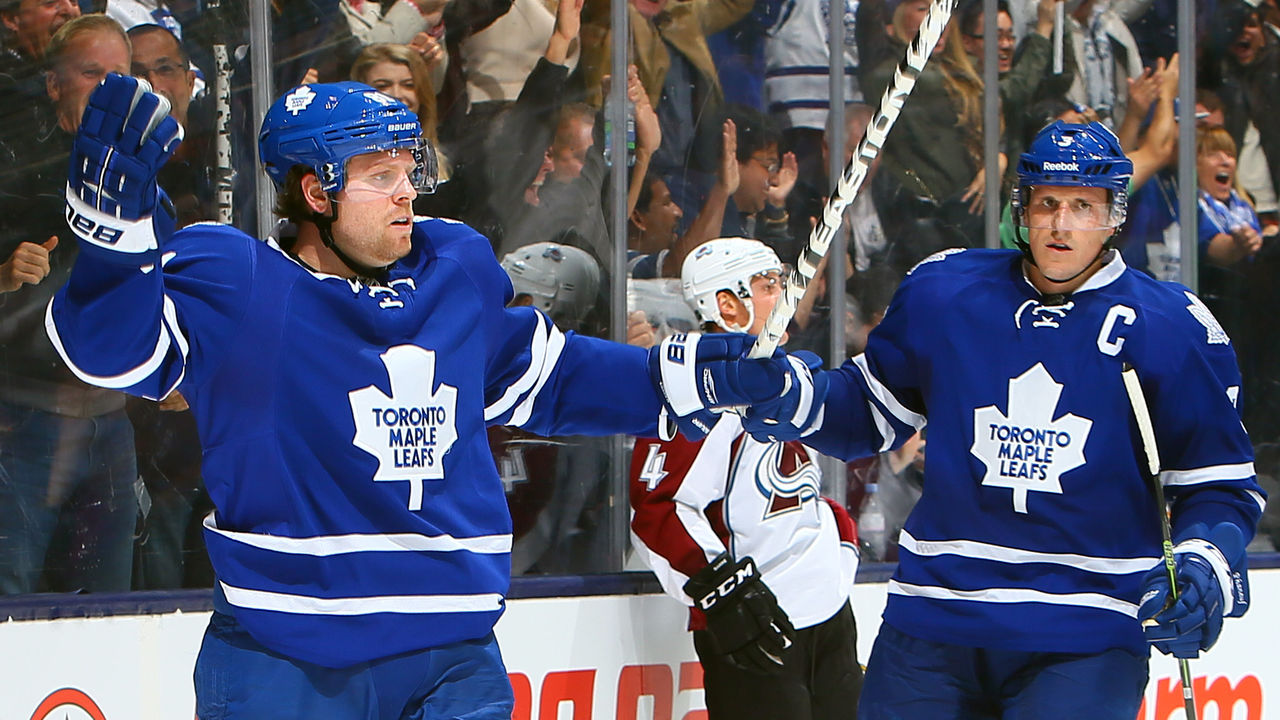 Hagelin: He was the No. 1 star on a team that didn't have much other than him. When he got to Pittsburgh, there were more stars there. He kept doing his thing.
Savard: He went in and played with a star-studded cast. They were a good hockey club and he fit like a glove.
Tocchet: Crosby, Letang, Malkin loved him, just like Bryan Rust and the other guys in that room. He's a very well-liked guy in the room. That means a lot to me when you're talking legacy. It means you're a good teammate.
Cullen: He's maybe as big of a big-game player as I've played with. He was a guy who could flip the switch and take his game to a completely different level come crunch time.
Hagelin: No one really shoots the puck like him. The way he leans on his stick when he rips it, it's pretty special. He's also a great playmaker.
Cullen: I remember people talking about Brett Hull and what a great passer he was. And I was like, "What do you mean? Look at him shoot the puck." But he doesn't get those types of shots and that many opportunities if he's not also a great passer. I was so impressed with the way Phil created plays and passed the puck, and then in return he found ways to get it back and score.
Hagelin: He was a great player when he was in Toronto. He was a great player in Pitt. That's the reason he's gotten to the amount of points he's gotten, the amount of games he's gotten, and the amount of Cups he's gotten.
Van Riemsdyk: After he won the Cup, where he had the picture with him and the hot dogs, I thought that was a pretty self-deprecating, self-aware moment.
Hagelin: It was a bit of an F-U to everyone out there.
Cullen: No. 1, it's having a good sense of humor about it all. No. 2, it shows a little bit of the competitiveness in him. He hears what people say. It's a little bit of: OK. You make fun of me, laugh at me for that - here I am. I've got the Stanley Cup right here.
Van Riemsdyk: You've got to put him up there with some of the best Americans to ever play.
Goligoski: I think he'll be a Hall of Famer.
Savard: For sure. The numbers are all there. Obviously, 1,000 games straight, no one's ever done it.
Cullen: And we're not talking about a rec league here. We're talking about the best league in the world.
Goligoski: Does he play five, six more years? I have no idea. But, man, he's gonna have a ton of games. A ton of points. Cups. And quite the media legend off the ice. So his legacy will be great.
John Matisz is theScore's senior NHL writer. Follow John on Twitter (@MatiszJohn) or contact him via email (john.matisz@thescore.com).
Nick Faris is a features writer at theScore.