Ranking the NHL's 6 best defense pairings entering 2022-23
Defending against the Connor McDavids, Auston Matthews, and Nathan MacKinnons of the world isn't easy, but hey, someone has to do it.
It probably gets a little easier if you have one of these six pairs on your blue line, though.
From already established duos to new partners on the scene, here are the top defensive pairs heading into the 2022-23 campaign.
All stats are from the 2021-22 season at five-on-five:
TOI = time on ice together
CF% = corsi for percentage
GF% = goals for percentage
xGF% = expected goals for percentage
6. Jaccob Slavin-Brent Burns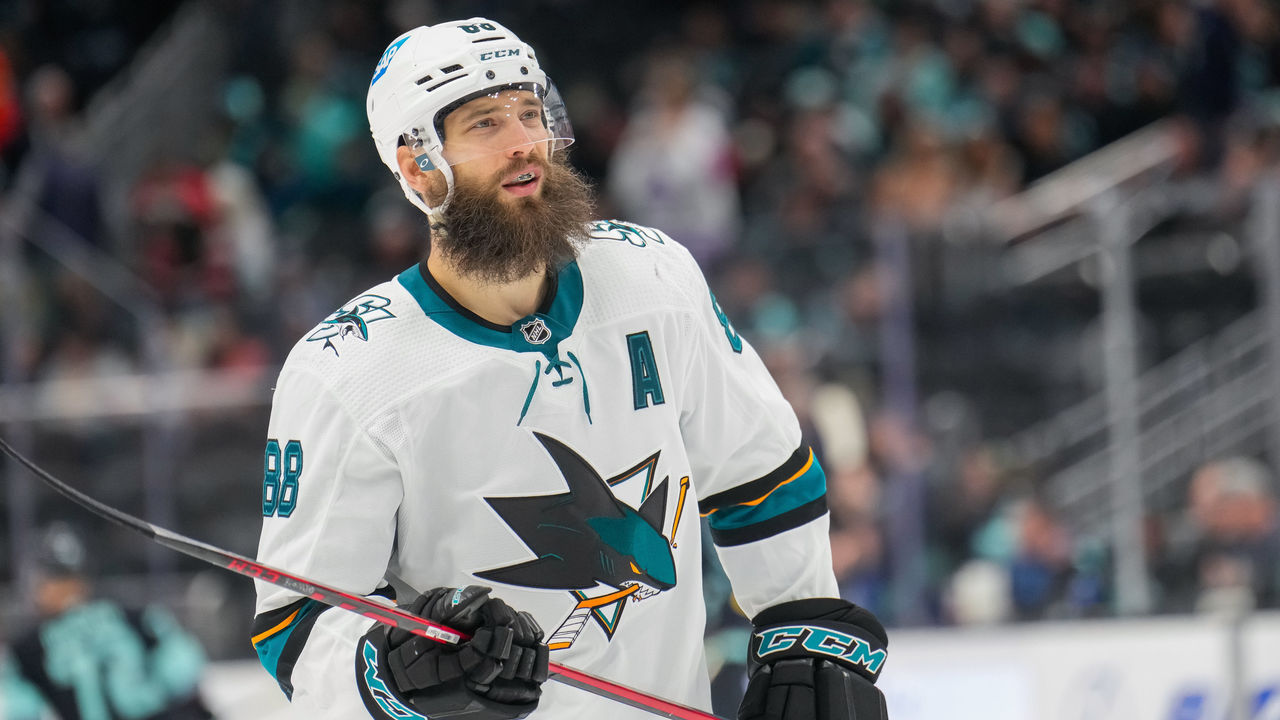 | Player | TOI | CF% | GF% | xGF% |
| --- | --- | --- | --- | --- |
| Slavin | 1386 | 55.9 | 61.2 | 56.8 |
| Burns | 1568 | 45 | 51.1 | 47.3 |
We won't know how a Slavin-Burns pairing will actually work until we see it in action. But on paper, this potential dynamic duo looks pretty damn good, which warrants giving Slavin and Burns a spot on this list.
After being the guy and averaging 26 minutes per game for the struggling San Jose Sharks, Burns will now have one of the league's best defensemen in Slavin to fall back on. He's no longer the blue-liner who won the Norris Trophy in 2017, but Burns will have more time and space to lean on his strengths while playing with the Carolina Hurricanes' dynamite defense corps.
Plus, Burns can still bring it offensively. He boasts a devastating shot, and he chipped in with 10 tallies and 44 assists in 82 games last season on a Sharks squad that mustered the third-fewest goals in the league. In all likelihood, the 37-year-old will thrive within a structured Hurricanes system that loves shooting the puck from anywhere and everywhere.
Even visually - especially with their beard game - the 6-foot-3 Slavin and the 6-foot-5 Burns make quite the pair. They also ranked fourth and fifth, respectively, among all defensemen in takeaways last season, they aren't afraid to block a shot, and they eat up a lot of tough minutes. Slavin also has a knack for making his partner look better, while Burns should more than make up for the loss of Tony DeAngelo. Look for these new teammates to make a ruckus in Raleigh.
5. Ryan Lindgren-Adam Fox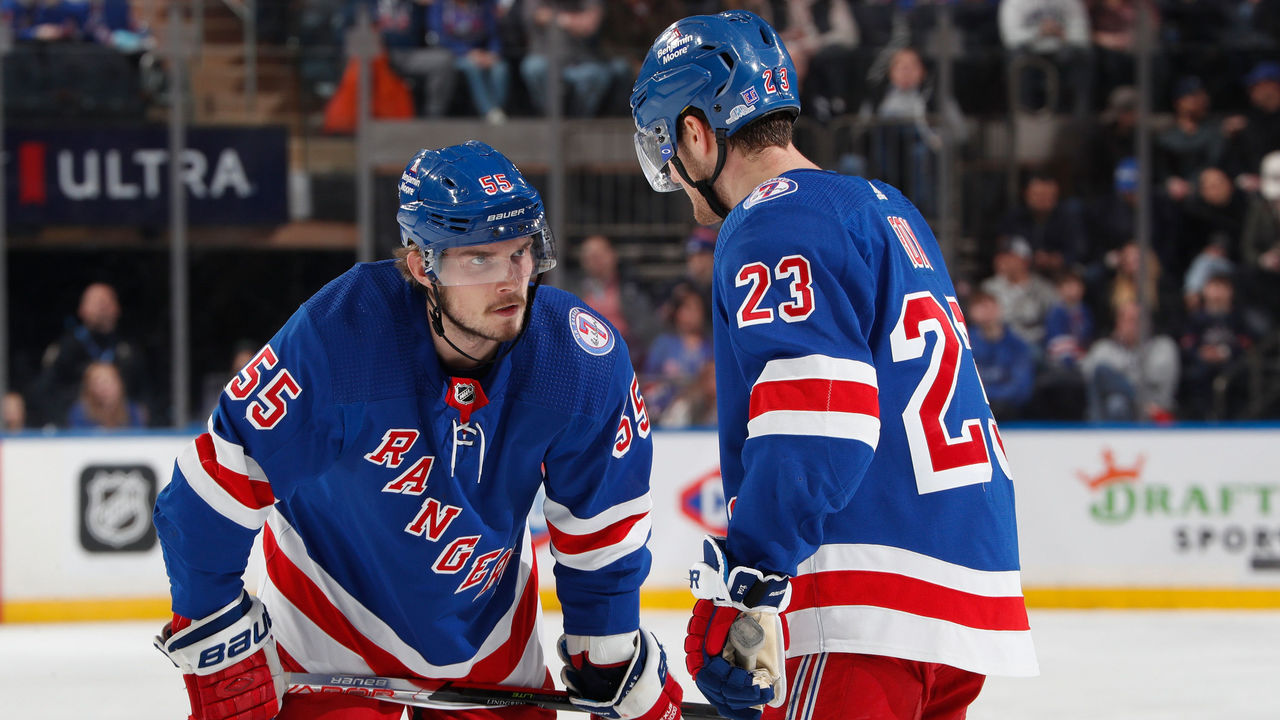 | TOI | CF% | GF% | xGF% |
| --- | --- | --- | --- |
| 1137 | 49.3 | 55.1 | 50 |
At first glance, Lindgren's and Fox's underlying stats this past season aren't anything to write home about, especially when you compare them to the 2020-21 campaign when Fox won the Norris Trophy.
However, New York had a wacky season analytically in 2021-22. The Rangers only ranked 14th in the league in GF% and 24th in xGF% despite a 52-win campaign. Much of that team's success can be chalked up to stud goaltender Igor Shesterkin, but Lindgren and Fox also played a part: New York's GF% (50.3) and xGF% (45.4) at five-on-five dipped by nearly 5% each without them on the ice.
Lindgren and Fox, who are both just 24 years old, were the league's third-most utilized pairing last season. Having played a grand total of around 2,474 minutes together at five-on-five in their careers, there's virtually no reason to doubt the promising pair's ability to continue to build chemistry and return to the greatness we witnessed during the 2020-21 campaign.
4. MacKenzie Weegar-Chris Tanev
| Player | TOI | CF% | GF% | xGF% |
| --- | --- | --- | --- | --- |
| Weegar | 1489 | 57.6 | 57.6 | 57.3 |
| Tanev | 1363 | 53.9 | 60.3 | 55.3 |
Just like Slavin and Burns, we haven't yet seen what a Weegar-Tanev pairing can do. We also don't know if Calgary Flames head coach Darryl Sutter will even regularly put those two together - he might be hesitant to split up the Tanev-Oliver Kylington pairing that worked extremely well in 2021-22. However, Weegar and Tanev have been getting some looks together during training camp.
If the Flames opt to rock with Weegar and Tanev as a duo, we bet it'll work out really, really well for them. Weegar is an elite two-way talent who can play both sides, while Tanev is a stay-at-home tank who has a penchant for making his running mates look good. Together, the two of them could form one of the league's best shutdown pairings. (Tanev was third with 8.3 even-strength defense goals above replacement last season, while he and Weegar ranked 10th and 11th in blocked shots, respectively.)
Weegar's success wasn't just because of Aaron Ekblad, either. When Ekblad went down with an injury in mid-March, Weegar spent the bulk of his time with either Ben Chiarot or Gustav Forsling. No matter who Weegar was with, the Panthers continued to dictate the majority of play and possession.
However, it could take some time for fans to see this new duo in action. Tanev might be on the sidelines for the first two months of the campaign after undergoing offseason shoulder surgery.
3. Adam Pelech-Ryan Pulock
| TOI | CF% | GF% | xGF% |
| --- | --- | --- | --- |
| 456 | 50.4 | 60.5 | 50.2 |
If anything, the New York Islanders' forgettable 2021-22 campaign only emphasized how much they need Pelech and Pulock in tip-top shape. Pulock missed 25 games in the first half of the season with a lower-body injury, meaning the stalwart duo played over 300 fewer minutes together at five-on-five than it did in 2020-21.
Without the pair on the ice at five-on-five, the Isles' GF% (46.5) dropped by a whopping 14%, while their xGF% (44.3%) decreased by almost 6%. Additionally, Pelech and Pulock only started 33.1% of their shifts in the offensive zone - excluding neutral-zone starts and on-the-fly starts - while every other established pair on these rankings came in well over 50%.
Despite the team's struggles last season, it's difficult to bet against the strong track record of Pelech and Pulock. They still belong on the podium here, especially because they're so crucial to the Islanders' success.
2. Matt Grzelcyk-Charlie McAvoy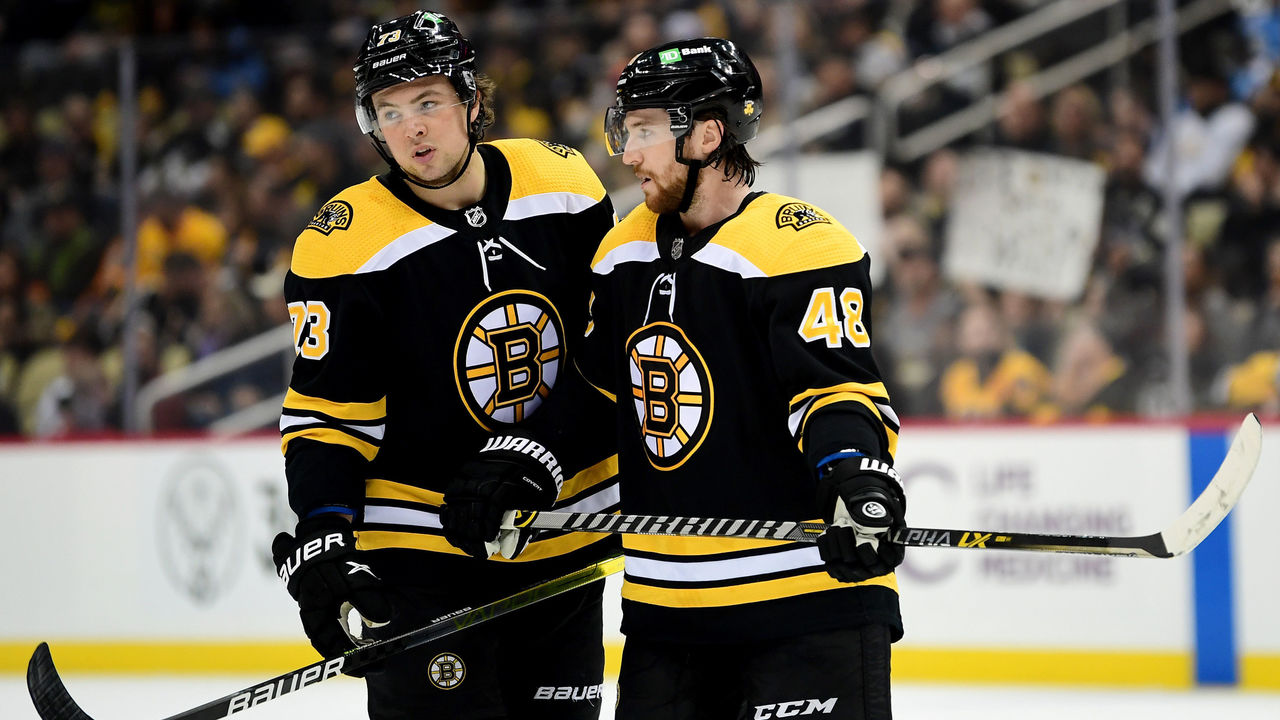 | TOI | CF% | GF% | xGF% |
| --- | --- | --- | --- |
|  418 | 61.2 | 75 | 67.4 |
There's no way around it: When you put Grzelcyk and McAvoy together, they become an insurmountable force for the Boston Bruins. Amongst all defensive pairs to log at least 200 minutes together at five-on-five in 2021-22, the duo ranked first in GF% and xGF%, while its mark of 1.45 expected goals against per 60 minutes was the lowest in the league.
Grzelcyk and McAvoy's value to the blue line in Beantown can't be overstated. Without them on the ice at five-on-five, the Bruins' GF% (48.5) tanked by 26.5%, while their xGF% (52) decreased by 15.4%.
There are two things holding them back from the top spot on these rankings, though.
Firstly, Grzelcyk and McAvoy didn't play together as much as the other set pairings on this list. Grzelcyk spent the most amount of his minutes with Brandon Carlo, while McAvoy played upward of 300 minutes with Mike Reilly and Derek Forbort.
Secondly, both of them will be hurt to start the 2022-23 campaign after they each underwent offseason shoulder surgery. Grzelcyk is targeting a return in early November, while fans can expect to see McAvoy back in the lineup in December. The Bruins will feel just how important the pair is to the team in the early going.
1. Devon Toews-Cale Makar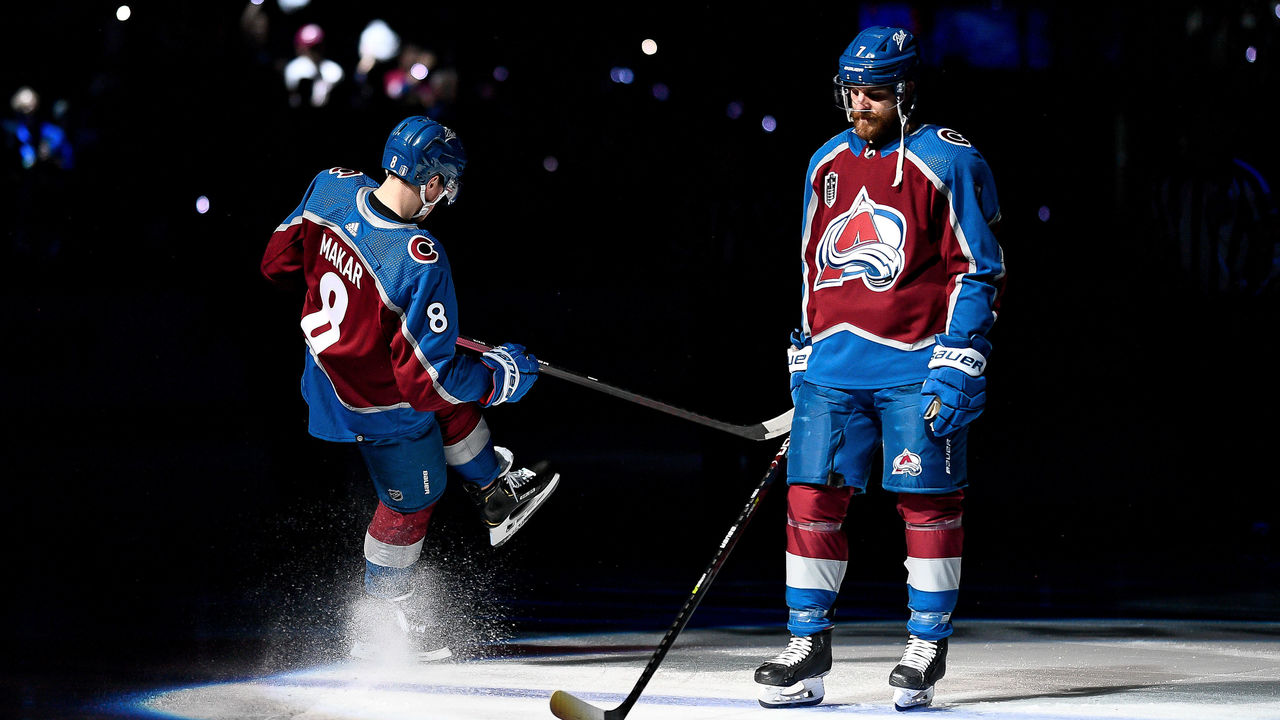 | TOI | CF% | GF% | xGF% |
| --- | --- | --- | --- |
| 831 | 57.9 | 69.6 | 57.5 |
Any pair that has Makar on it is automatically going to get consideration for the No. 1 spot, but it's not fair that his partner in crime is Toews. Colorado Avalanche fans, you're being spoiled.
Their dominance is best displayed through their plus-minus last season: Toews led all rearguards at plus-52, while Makar was in second at plus-48 while averaging over 25 minutes per contest against the league's top players.
Makar gets the bulk of the attention after he basically swept the NHL's award season in 2021-22, but the underrated Toews enjoyed an eighth-place finish in Norris Trophy voting and is vital to the team in his own right. As a duo, Makar and Toews ranked within the top four in both GF% and xGF% amongst defense pairs to play at least 400 minutes together at five-on-five during their second season together.
Also, Toews and Makar were the top pair for the Stanley Cup champions. Colorado controlled 51.4% of the goals and 58.9% of the expected goals with them on the ice at five-on-five in the postseason, which is no small feat as they were tasked with handling the high-octane offenses of the Edmonton Oilers and Tampa Bay Lightning during their run. They also filled up the scoresheet. Makar took home the Conn Smythe Trophy after he led all defensemen with 29 points in 20 games, while Toews ranked fourth with 15.
It's terrifying to think that Makar and Toews can only get better from here. The rest of the league better look out.
(Analytics source: Evolving-Hockey, Natural Stat Trick)