Kocha Delic and an NHL prospect's journey through the pandemic
Getty Images / Photo illustration by Nick Roy / theScore
The NHL draft can be a crapshoot - even under normal circumstances. It's indisputably difficult to predict what a teenage hockey player might bring to an NHL team once he reaches his athletic prime.
For proof, look no further than the large chunk of players who've blossomed into everyday NHLers despite being selected in the final few rounds of the draft or never at all.
Throw in a pandemic - the ultimate curveball - and the amateur scouting landscape looks pretty fickle. Especially so in places like Ontario, where the OHL, one of the best feeder leagues, was forced to cancel its entire 2020-21 season due to government COVID-19 restrictions.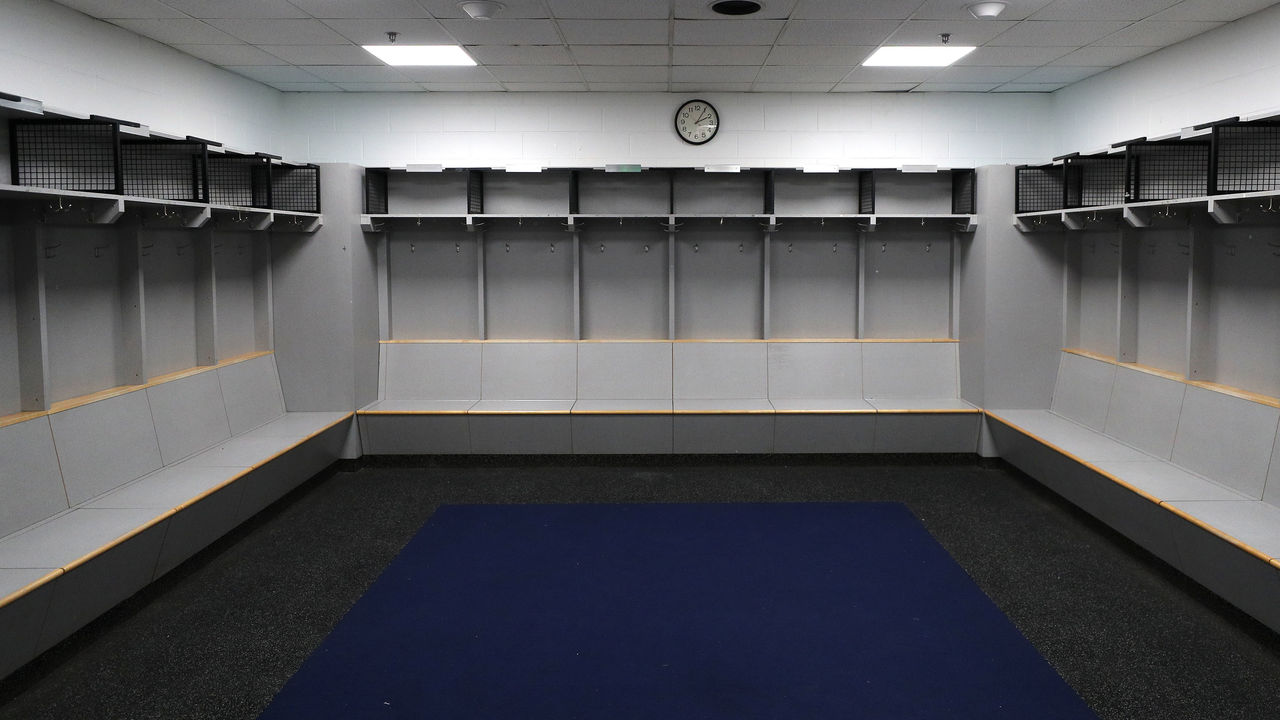 Shane Wright, the potential first overall pick in Thursday's draft, didn't play a single major-junior game that season. The same goes for fellow projected first-rounders Luca Del Bel Belluz, Pavel Mintyukov, Owen Beck, and Ty Nelson.
"It sucks," Nelson said. "But for myself, I looked at it as a learning experience. You just continue going. I was in the gym every day. I was outside rollerblading, stickhandling, shooting when there was no ice available. When there was ice available, I was on the ice."
To be clear, these Ontario-based players aren't unknown commodities; they had plenty of time to showcase themselves this past season. But the pandemic complicated their paths from Point A to Point B.
One of those draft-eligible players, Sudbury Wolves forward Kocha Delic, traveled a long and sometimes fruitless path through the last two seasons to get himself noticed.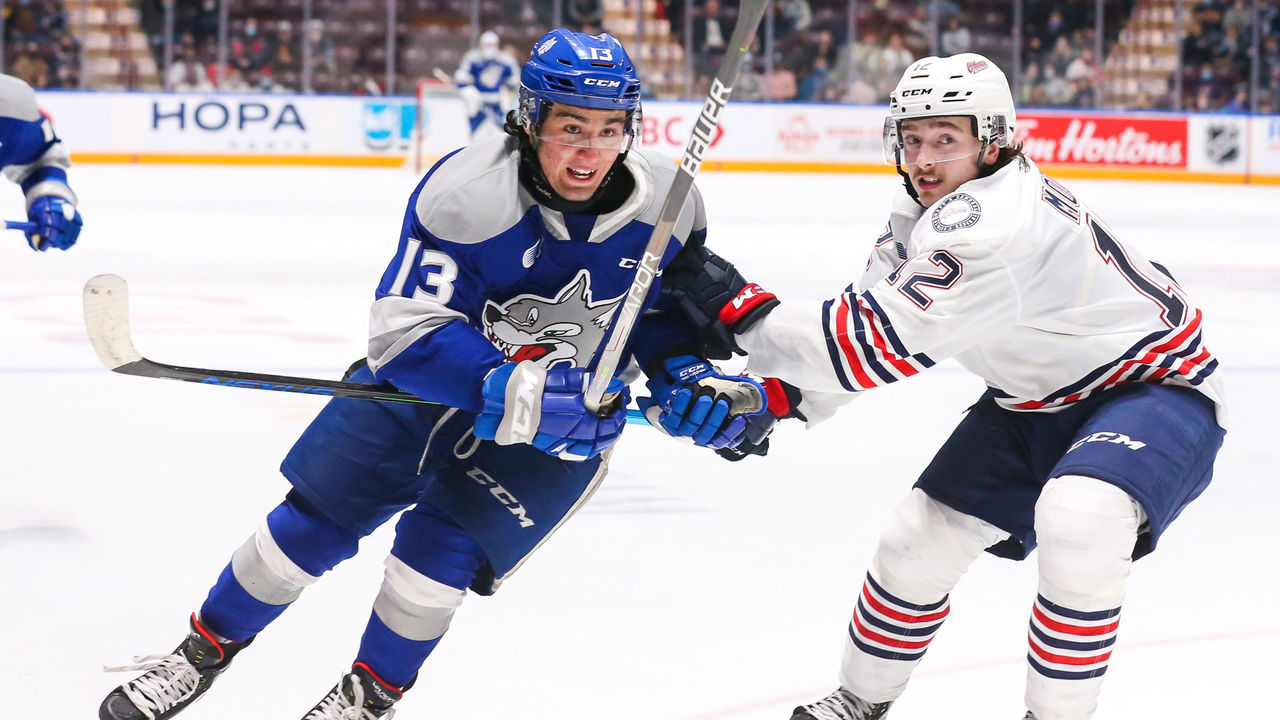 The World Health Organization declared the coronavirus outbreak a global pandemic on March 11, 2020. Schools, gyms, arenas, and other public spaces across Canada were soon shuttered, with no definitive date to reopen.
Delic became a second-round OHL pick by the Wolves a few weeks later. But there was nowhere to prepare as usual. Over the spring and summer months, Delic and a few neighborhood pals in Mississauga, Ontario, ran hills, lifted weights inside a two-car garage, and wheeled around in rollerblades before finally returning to the ice in small groups in August.
"That first time out was basically just me getting used to skating again," Delic said.
"That's a big step, moving from minor hockey to major-junior hockey. I was wondering to myself, 'Is this going to affect me?' I knew some guys in other places were getting in more reps than me and the guys I was around. I tried to do the best I could, stayed positive. But sometimes, honestly, it was hard."
By mid-September, with the OHL on hiatus until at least December, Delic grew restless. He discussed his options with his parents, agent, and Wolves general manager Rob Papineau. Ultimately, he accepted a spot on a U20/U18 team in Karlskrona, a coastal town of 65,000 people in southern Sweden.
"There were no guarantees," Papineau said. "It was a pretty heavy financial commitment from the parents. And these are still kids, right? You're sending your kid halfway across the world to play a game when things aren't stable as far as the virus. It wasn't necessarily the right decision for everybody. But for people that were comfortable with the idea - like Kocha's family - why not take advantage of it."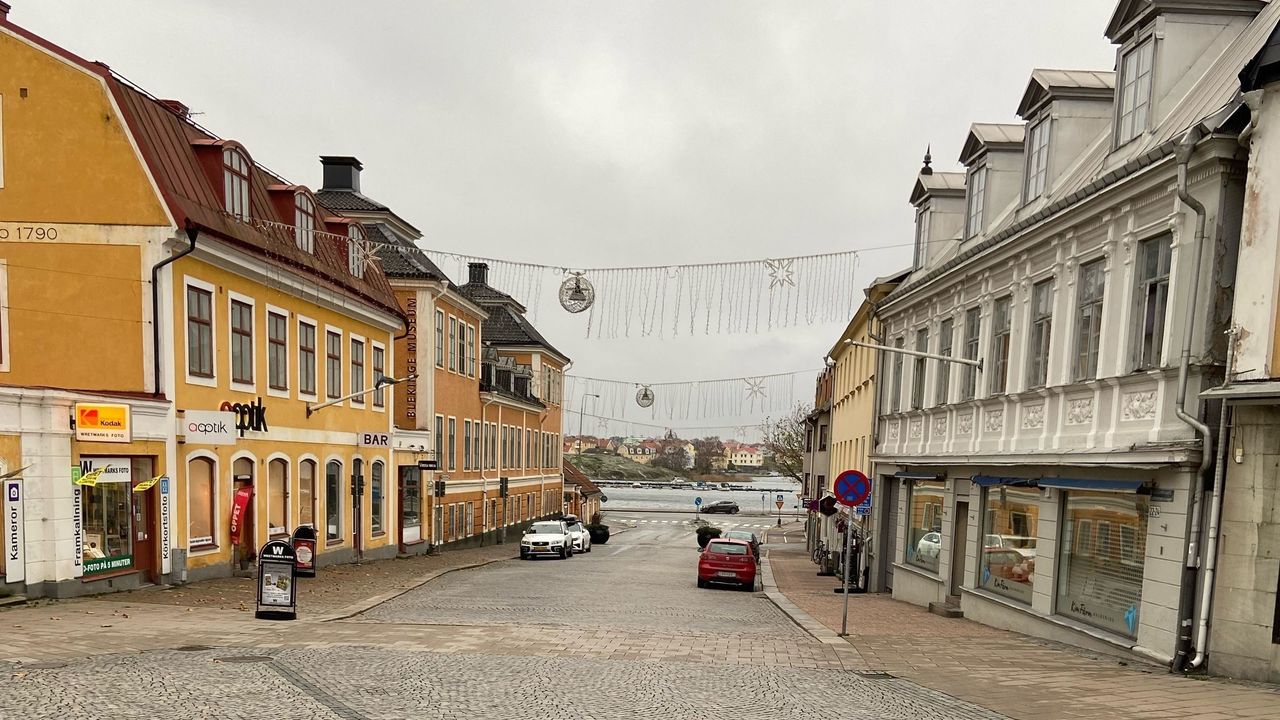 Delic, then 16, flew to Sweden with Connor Punnett, a 17-year-old OHLer who was represented by the same agency. The two practiced with the Karlskrona squad in anticipation of game action, but about a week later, before their transfers had been made official, the junior leagues were paused.
"Here we go again," Delic thought to himself.
In the meantime, Delic learned how to do his own laundry. ("You've got to tell me exactly which button to press," he said during a FaceTime call with his mom.) He and Punnett took turns in the kitchen, cooking a few hockey-player classics, including chicken and pasta. "At night," Delic said of the duo's routine, "10 grilled cheese sandwiches, throw on a movie, go to bed."
Karlskrona's coaching staff soon informed its players that the Swedish junior leagues wouldn't resume until Jan. 15 at the earliest. Punnett quickly found a spot on a low-end pro team nearby, while Delic had to wait a week or so to catch on with a pro team in Varnamo, some 100 miles north of Karlskrona.
Delic trained in Varnamo for a couple of weeks, flew home to visit family over the Christmas holidays, then returned to Sweden to start 2021. Within days, his new league shut down. Delic was back in limbo.
Canada's COVID-19 restrictions were still strict, which meant coming home wasn't a desirable option for Delic, who was desperate to play hockey. His attention shifted instead to Belgrade, where he had relatives and connections within the small Serbian hockey scene. The 13-hour trip from Varnamo included rides on a train, bus, plane, and car.
All of his belongings - stuffed inside a suitcase, backpack, and hockey bag - survived the cross-continent haul. He kept his six hockey sticks close. "Then, first practice in Serbia, stick gone," he said, laughing at the memory. "Two days later, another stick broken. It was like, 'Here we go, four sticks left!'"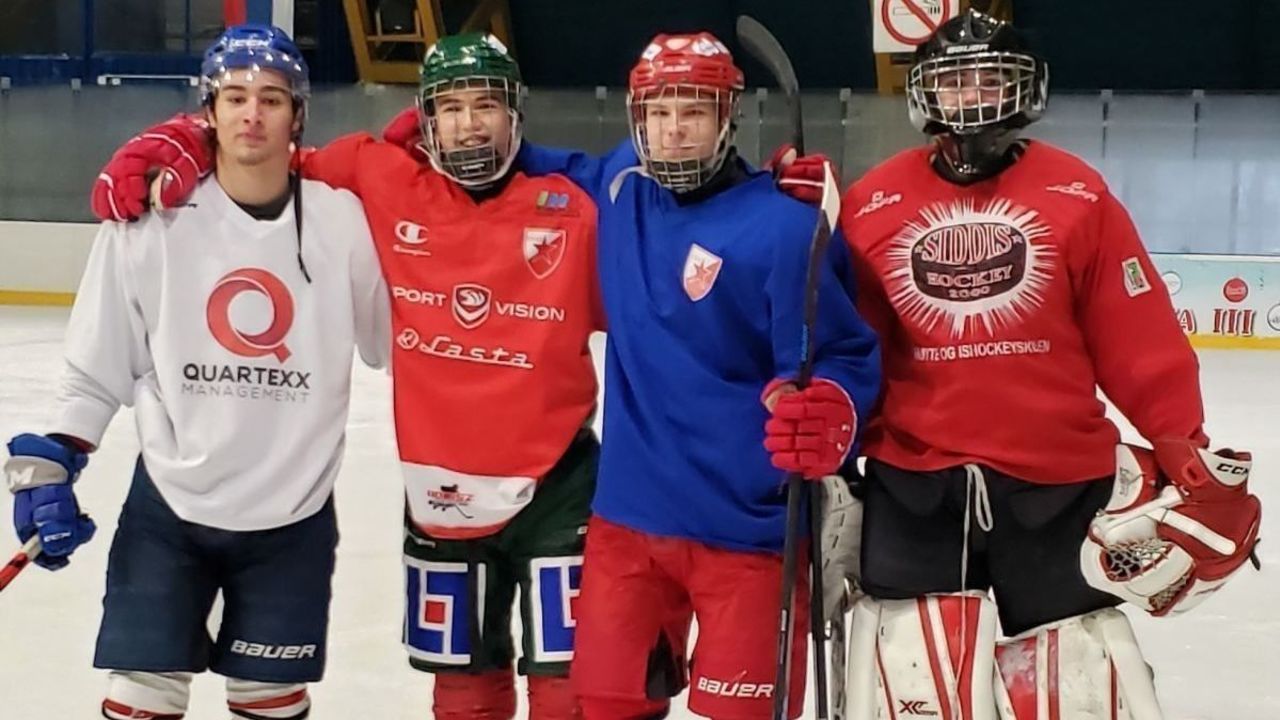 Delic didn't appear in any games in Belgrade, but by staying at his uncle's house for a month, he was able to immerse himself in his parents' culture.
In 1995, Delic's mom Svjetlana and dad Zeljko fled the war-torn region. Neither spoke English and Zeljko said the couple arrived in Canada with the equivalent of $150. They lived in Saskatoon, washing dishes and cleaning hotel rooms, before moving to Ontario so Svjetlana could attend university. In Ottawa, they built a new life.
"I would work 24 hours a day to stay in Canada. I did not want to go back," Zeljko said of working three jobs and Svjetlana two on top of her studying.
This insatiable work ethic is evident in the younger Delic's game, and in how he interacts with teammates, coaches, and other staff in Sudbury. There's no entitlement. He's about as low-maintenance as a junior hockey player can get. "Kocha never complains, and he just wants to play," is how Papineau put it.
"He's relentless," the GM continued. "It's in his DNA. Whether he's chasing a puck or an opportunity to play, he doesn't know what the word 'quit' means."
An old family story might help explain why.
"Sit in the car," Zeljko once told a seven-year-old Kocha and one of his little brothers, who'd both been lounging around the house all day. "I'm going to take you to the place where the people who did nothing ended up."
The destination was a homeless shelter, and Zeljko convinced the receptionist to let them into the facility for a quick tour. "You cannot just tell them at that age. They need to see it, they need to feel it," Zeljko said.
"In life you're going to have to take initiative, work hard in order to be successful," Kocha said as he reflected on the story. "That experience, learning that lesson from my dad, helped me out for the rest of my life."
Delic's last attempt to play in an official game in the 2020-21 season - with a Junior A team in Navan, east of Ottawa - was scuttled by slow paperwork and another COVID-19 delay.
At this point, it was March 2021, a full year into the pandemic, with zero games played. The OHL season would be officially canceled a month later.
Delic transitioned into an offseason mindset, putting his head down in the gym, when he caught word of a player-organized tournament in Erie, Pennsylvania. The PBHH Invitational was a two-week showcase in June aimed at helping players sidelined by pandemic restrictions. Players like Delic.
He drove across the U.S. border and - for once - his plans weren't squashed.
"I hadn't played in 14, 15 months. I didn't know what to expect. Would I be a bit sluggish?" Delic said. "After the first game, I had my legs under me and I was able to move my feet well. Stickhandling and passing wasn't 100%, but after a bit it was pretty crisp. As the tournament went on, I just kept getting better and better."
Delic can't recall exactly how many points he collected over 10 games in Erie. It didn't matter; he was pleased with his performance in front of NHL scouts. It felt like a baby step towards the draft.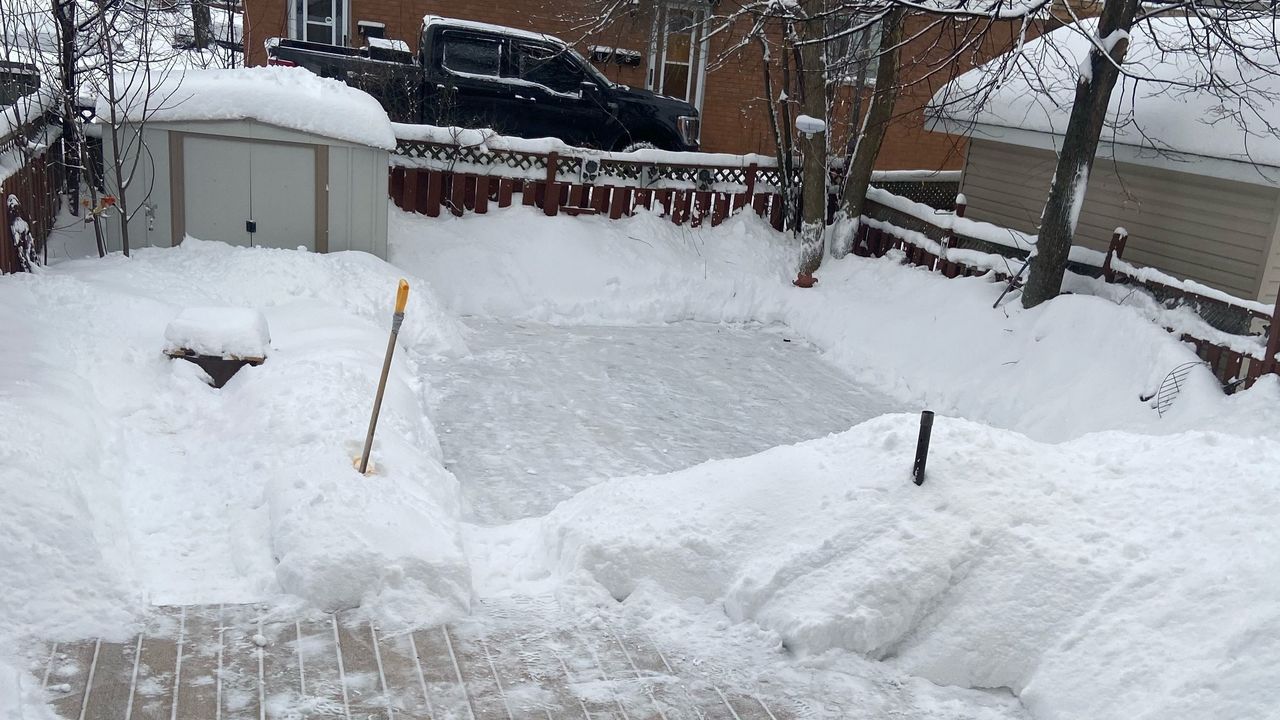 The start of Delic's OHL career came with a learning curve and a low ranking on NHL Central Scouting's midterm list of draft eligible skaters playing in North America. In typical Delic fashion, he used the perceived slight as motivation, setting a daily 8:15 a.m. reminder on his iPhone: "200 on Central Scouting."
Delic found his groove in the second half alongside fellow draft-eligible forwards David Goyette and Evan Konyen. Lining up mostly on left wing, the 5-foot-10, 184-pounder finished with 17 goals and 29 assists for 46 points in 65 games, good for fourth on the middling Wolves. "Trying to keep up with him is a task in itself," Konyen said of Delic's motor. "He sees the ice so well. He's a really good passer. He has a good shot. He has a nose for the net."
Delic and Konyen lived together and all three rookies were tight off the ice. In the snowy Sudbury winter, they built a small backyard rink to fool around on with a stick and puck. One day they taught their billet mom how to skate.
Somehow, throughout his travels to and from Europe, Delic avoided COVID-19. But in November 2021, he and 11 teammates tested positive. (All 12 were either asymptomatic or experienced mild symptoms.)
After Sudbury missed the playoffs, Delic was invited to compete for Team Canada at the U18 world championship in Germany. In Europe once again - following a lengthy travel delay, of course - Delic bagged a pair of goals in three games while earning a spot on the penalty kill. Central Scouting upgraded Delic to 122nd among North American skaters in its final ranking, which was released days after the tournament.
"He's just one of those guys who has taken every day as a gift and an opportunity, and he does everything he can with it," Papineau said.
Like Delic's original trip to Sweden, there are no guarantees this week's draft will unfold in his favor. Delic could be selected in the fourth round, later, or not at all. When you're not a top prospect but own some of the traits scouts drool over - that skating, motor, and level of commitment - it's a toss-up.
"If it happens, I'll be grateful," Delic said. "If it doesn't, I'm going to keep working and keep progressing my game to make it to that level one day."
John Matisz is theScore's senior NHL writer. Follow John on Twitter (@MatiszJohn) or contact him via email (john.matisz@thescore.com).