7 Lightning-Avalanche questions that will decide who wins the Stanley Cup
Getty Images / Photo illustration by Nick Roy / theScore
Four victories separate the Tampa Bay Lightning from a third straight championship. The Colorado Avalanche are the last team that can dethrone them. Expect these seven questions to define the Stanley Cup Final, which gets underway in Denver at Ball Arena on Wednesday at 8 p.m. ET.
Will the goalie battle be close?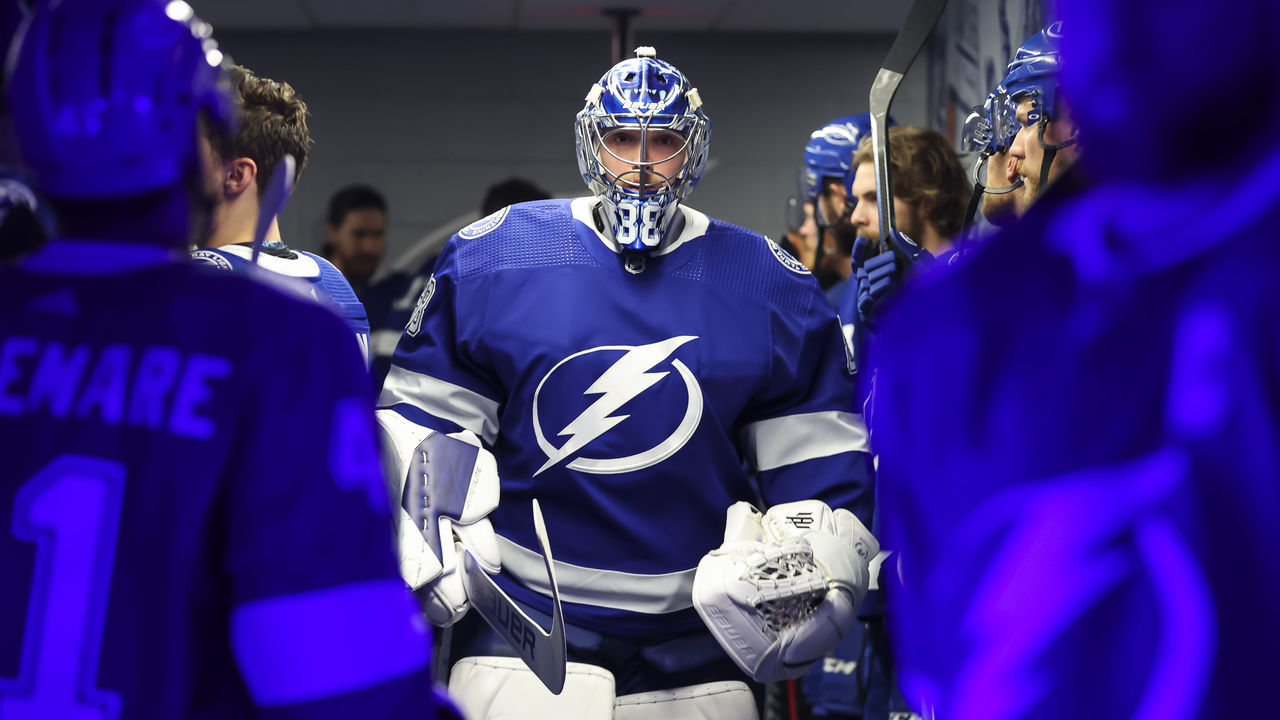 Tampa Bay wins games and the Stanley Cup when Andrei Vasilevskiy dominates, which is his habit. The Lightning are 3-5 this postseason when he allows three or more goals and 9-0 when he lets in two or fewer.
Vasilevskiy's shutdown streaks either cover full rounds (hello, Florida Panthers) or spur the Lightning to series comebacks (goodbye, New York Rangers). No wonder he enters the final as our Conn Smythe Trophy favorite.
Darcy Kuemper has endured a rough spring. High-sticked in the eye during the Nashville Predators series, Kuemper missed time against the Edmonton Oilers with an upper-body injury but returned to back up Pavel Francouz in the Round 3 finale. Francouz is undefeated in six playoff games, and his .906 save percentage beats Kuemper's .897 mark.
Avalanche coach Jared Bednar hasn't revealed his Game 1 starter, but Kuemper's track record suggests he's the smart choice. He posted a .921 save percentage in 57 regular-season appearances in 2021-22. Kuemper ranked sixth in the NHL with 15.77 goals saved above expected, per Evolving Hockey (Vasilevskiy was fourth at 17.6).
If Kuemper plays, Colorado's title hopes hinge on him rediscovering that form. Tampa Bay will three-peat if Vasilevskiy makes this a mismatch.
Is there enough gas in Tampa Bay's tank?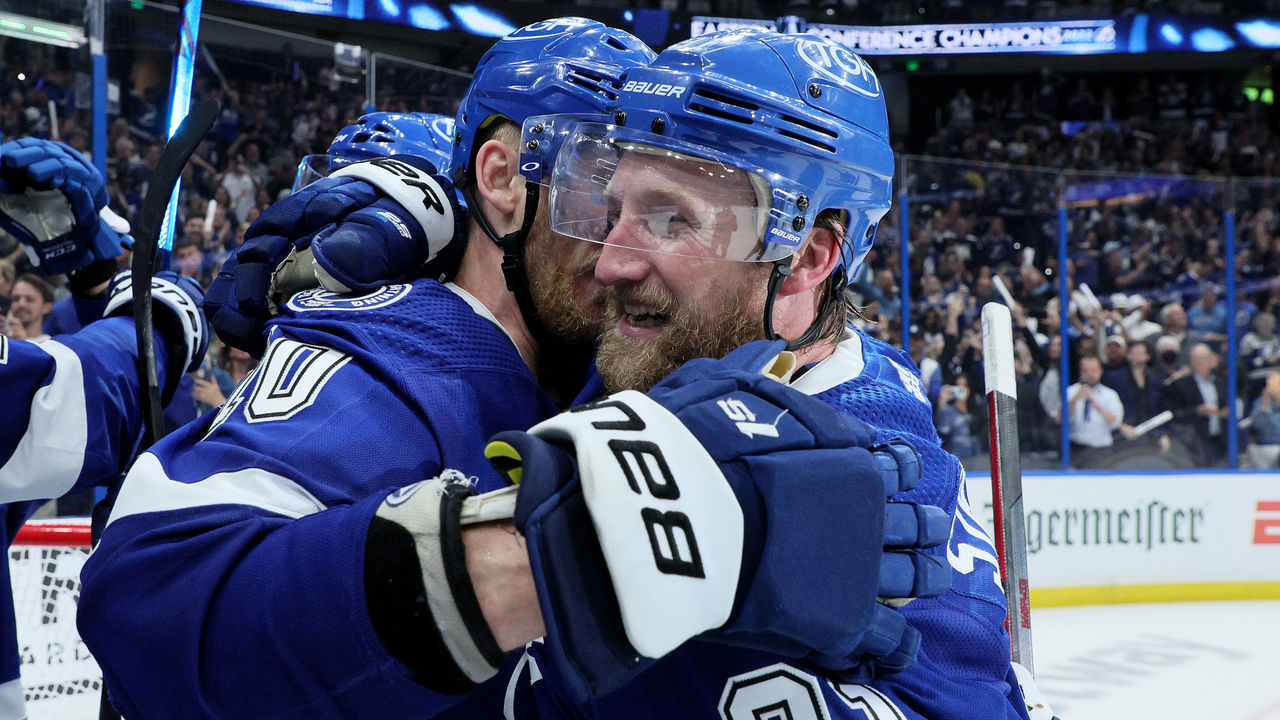 The rust-versus-rest debate is an unavoidable storyline in the playoffs. There are a few ways to tackle the topic here.
The Lightning had three days off between rounds, the Avs eight. Colorado, therefore, is theoretically the rested team. However, as we saw at the start of Round 3 with Tampa Bay, rest isn't always better. The Lightning looked out of sorts in the first two games against the Rangers - rusty, if you will - after an eight-day layoff.
From a big-picture perspective, Lightning players should have more wear and tear on their bodies. The team has appeared in 65 playoff games in the past three postseasons, by far the most in the NHL. The Avalanche have appeared in 39. Will all of that mileage catch up to the likes of star winger Nikita Kucherov?
Colorado also plays at the fastest pace in the league and often sustains pressure in the offensive zone for long stretches. That can lead to two-minute shifts and, eventually, fatigue. Does this stylistic matchup mean a player like Victor Hedman, who's recorded the most playoff ice time among all NHLers during the Lightning's three-year run, will be gassed as the series progresses?
Can Colorado's offense remain this potent?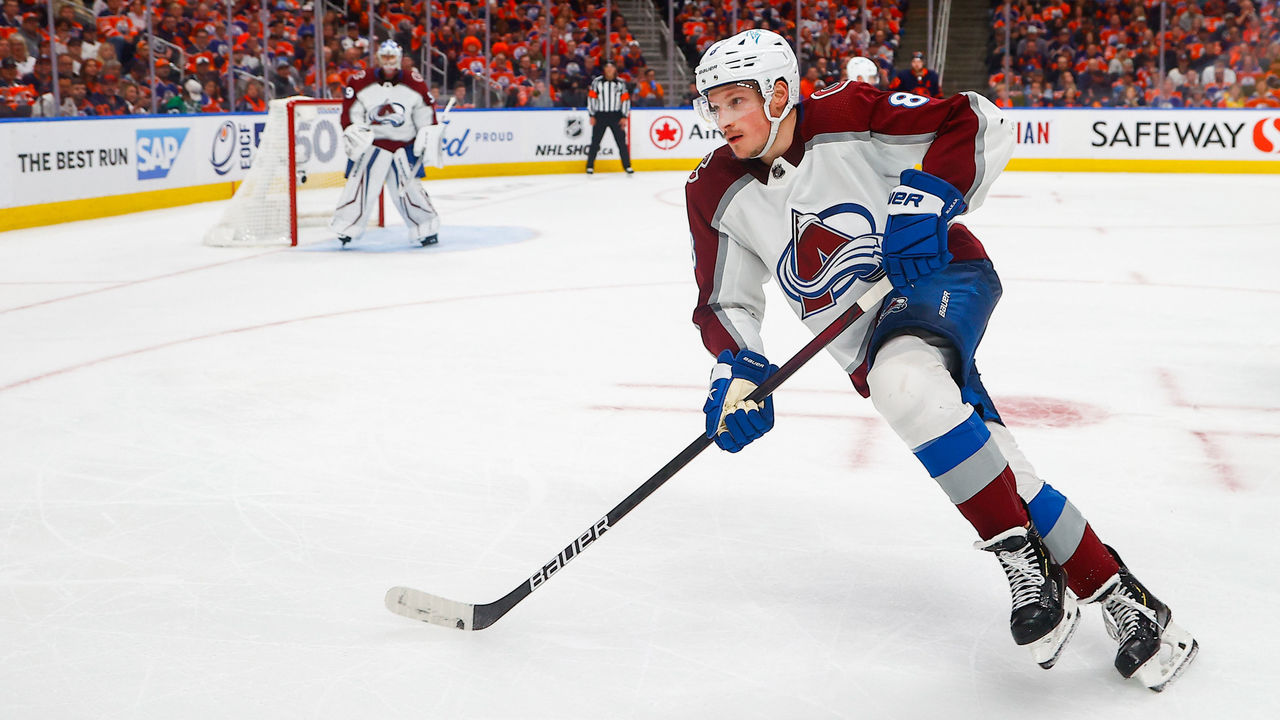 The Avalanche are one of three teams this century to score four goals per game in the playoffs, discounting squads that lost in Round 1. Another is the Oilers team that Colorado just swept. The other is Colorado circa 2020.
The last time a playoff club topped the Avs' current scoring average (4.64 goals) was in 1988. The Avalanche recorded an eight-goal game, two seven-goal showings, and two six-goal performances during their romp to this year's final. They attack at breakneck speed, hoard possession, put a ton of shots on net (40.7 per game), and convert at a high rate. Insurmountable leads often follow.
Colorado's offensive depth is impressive. Cale Makar has assisted seven of Nathan MacKinnon's 11 goals and set up seven other teammates at least once: Gabriel Landeskog, Mikko Rantanen, Nazem Kadri, Artturi Lehkonen, Valeri Nichushkin, J.T. Compher, and Devon Toews. They've set a high standard to try to maintain against Vasilevskiy.
Who wins Cirelli-MacKinnon showdown?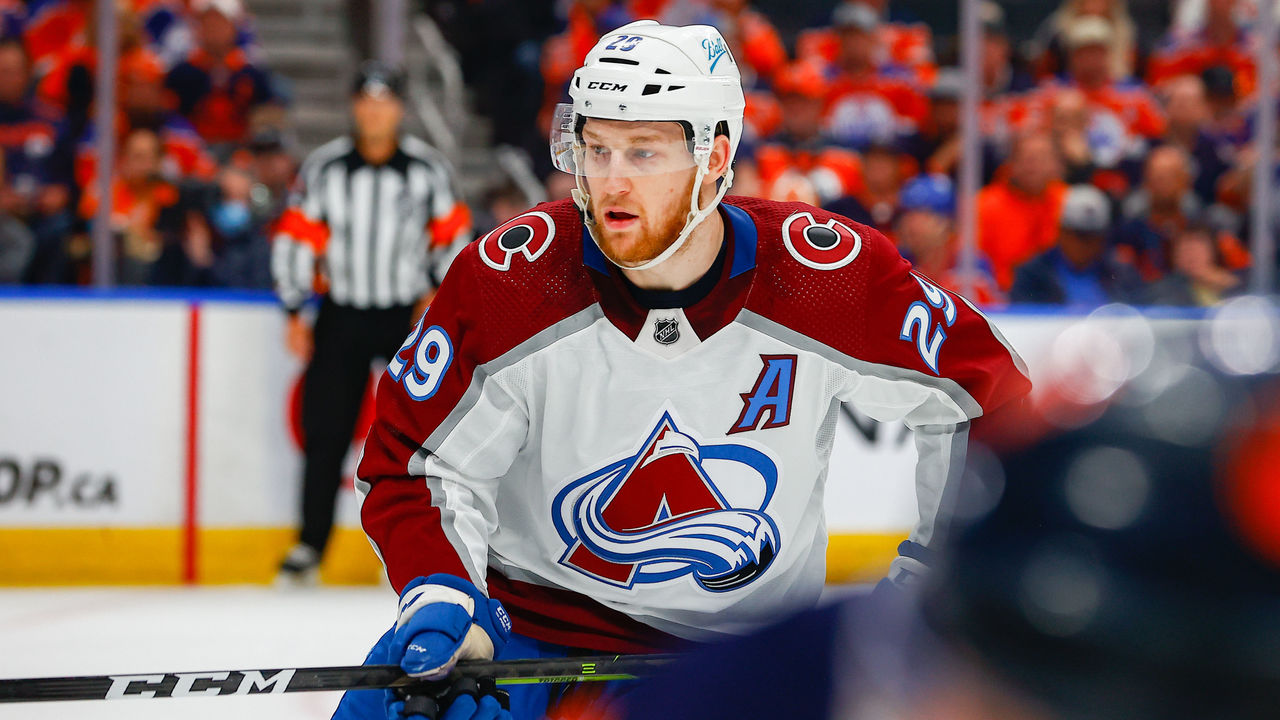 You won't find Anthony Cirelli's name atop any Conn Smythe rankings. But the Lightning center deserves kudos for what he's done through three rounds.
Cirelli's been on the ice for a total of 252 five-on-five minutes. He's spent most of that time against stars - Auston Matthews and Mitch Marner of Toronto, then Aleksander Barkov and Jonathan Huberdeau of Florida, and finally Mika Zibanejad and Chris Kreider of New York. In those difficult, tension-filled minutes, Tampa Bay has surrendered four goals. That's it. Four.
Up next: none other than MacKinnon. Alongside Landeskog and Nichushkin, the Avs superstar center has walked all over the opposition these playoffs. With MacKinnon on the ice at five-on-five, Colorado has scored 20 goals, allowed eight, and posted a cool 62% expected goals rate.
MacKinnon is the perfect mix of power and grace; his speed and lower-body strength make him a nearly uncontainable force. Cirelli, who possesses a relentless motor and leans on his low center of gravity, is staring down his toughest task to date. Eh, nobody said winning a third Cup would be easy.
Which No. 1 defenseman will shine brightest?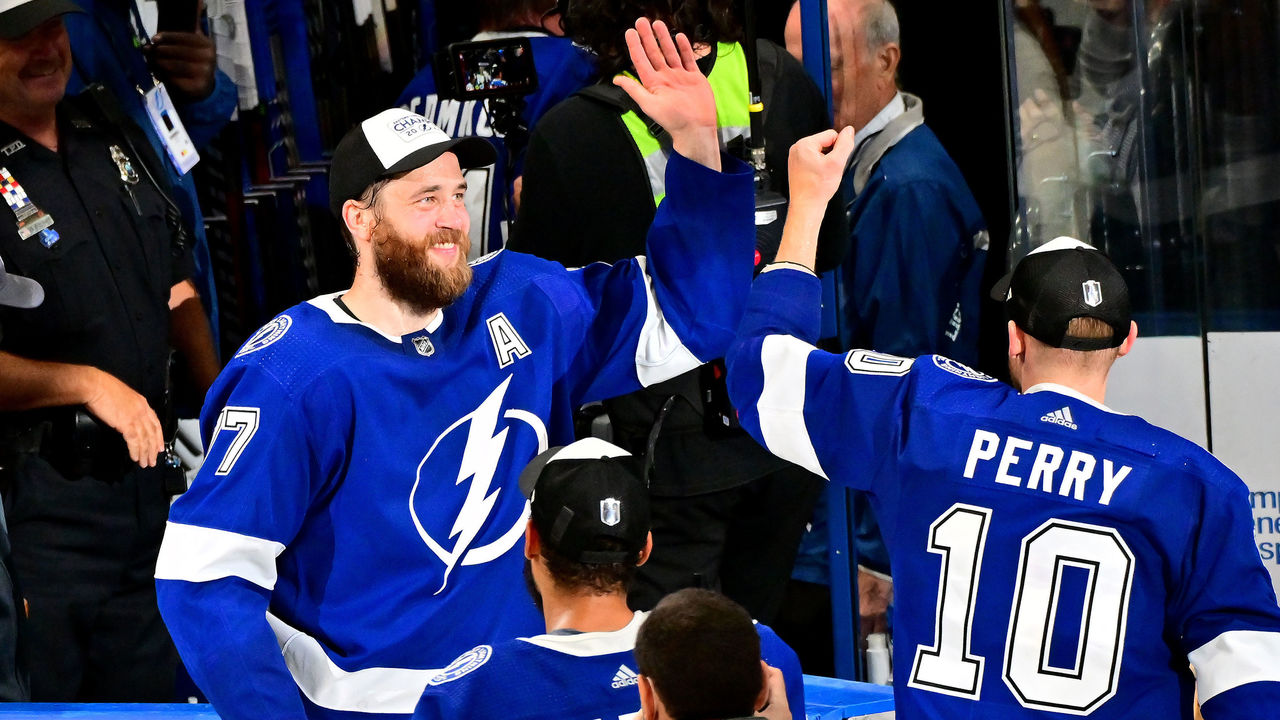 There's a two-thirds chance that the final features the 2021-22 Norris Trophy winner. Makar and Hedman are up for the award alongside Predators captain Roman Josi, the result of all three defensemen clearing 85 points in the regular season.
Makar and Hedman will aim to tilt the title series before the Norris winner is revealed live from Tampa next Tuesday - the awards show is scheduled between Games 3 and 4.
Makar's on track to become the first defenseman since Paul Coffey and the fourth ever to average more than 1.5 points in the playoffs (minimum 10 games played). Hedman helped neutralize Matthews, Barkov, and Artemi Panarin in major minutes against those stars at five-on-five. Makar and Hedman are elite power-play quarterbacks. Both embody two-way excellence.
This matchup is also fascinating because of their dissimilarities, namely that Hedman is seven inches taller and eight years older. They look different and drive the same results. Watching them duel should be a treat.
Will Kadri or Brayden Point impact series?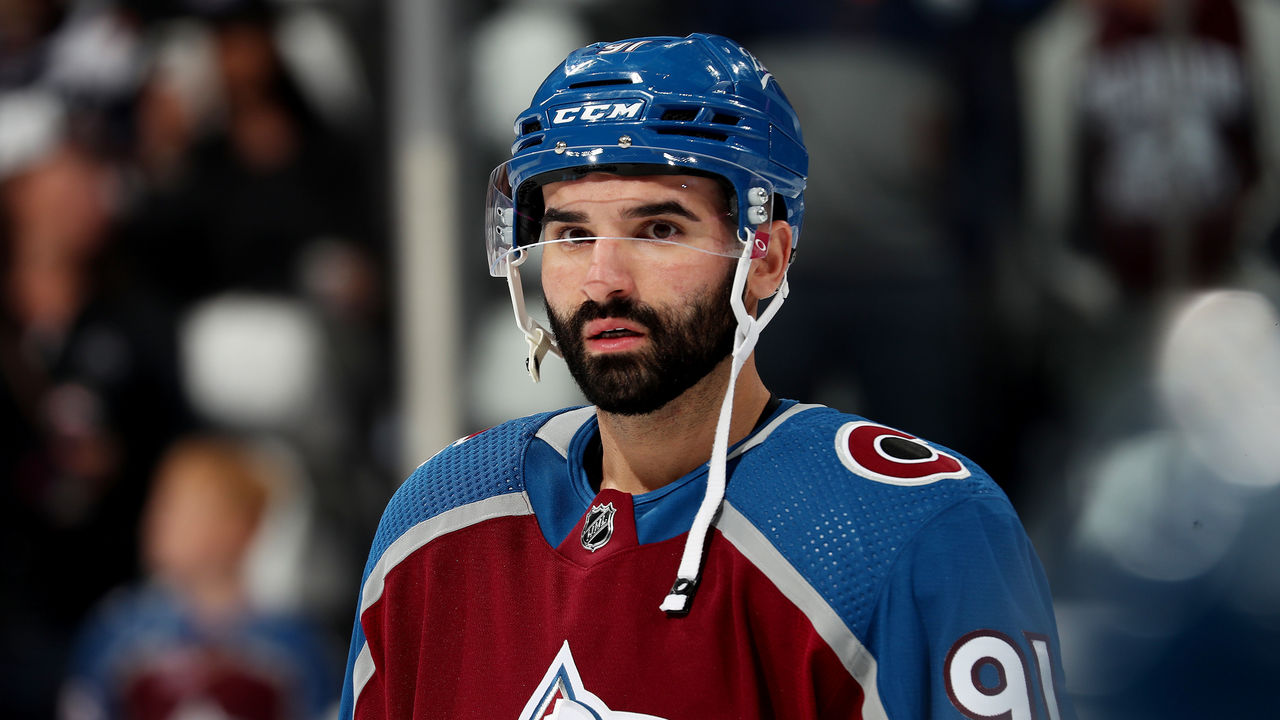 Injuries aren't ravaging either team. Of the few players on the mend, two are particularly impactful - Kadri for Colorado and Point for Tampa Bay.
Kadri, who was well on his way to changing the narrative around his playoff history before getting injured midway through the third round, skated Sunday - albeit without a hockey stick. The 31-year-old center is recovering from thumb surgery, and while Bednar hasn't officially ruled out a Game 1 return, it seems highly unlikely Kadri's in for the opener.
Point is "extremely probable" to reappear at some point in the series. That said, a Game 1 return following a 10-game absence isn't guaranteed. Point practiced Monday alongside his teammates, which is always a positive sign. However, the Lightning haven't announced if the playoff beast (league-high 30 goals over the past three postseasons) is indeed drawing in for the opener.
It's fair to suggest that either player's reinsertion could swing the series.
Will there be an officiating controversy?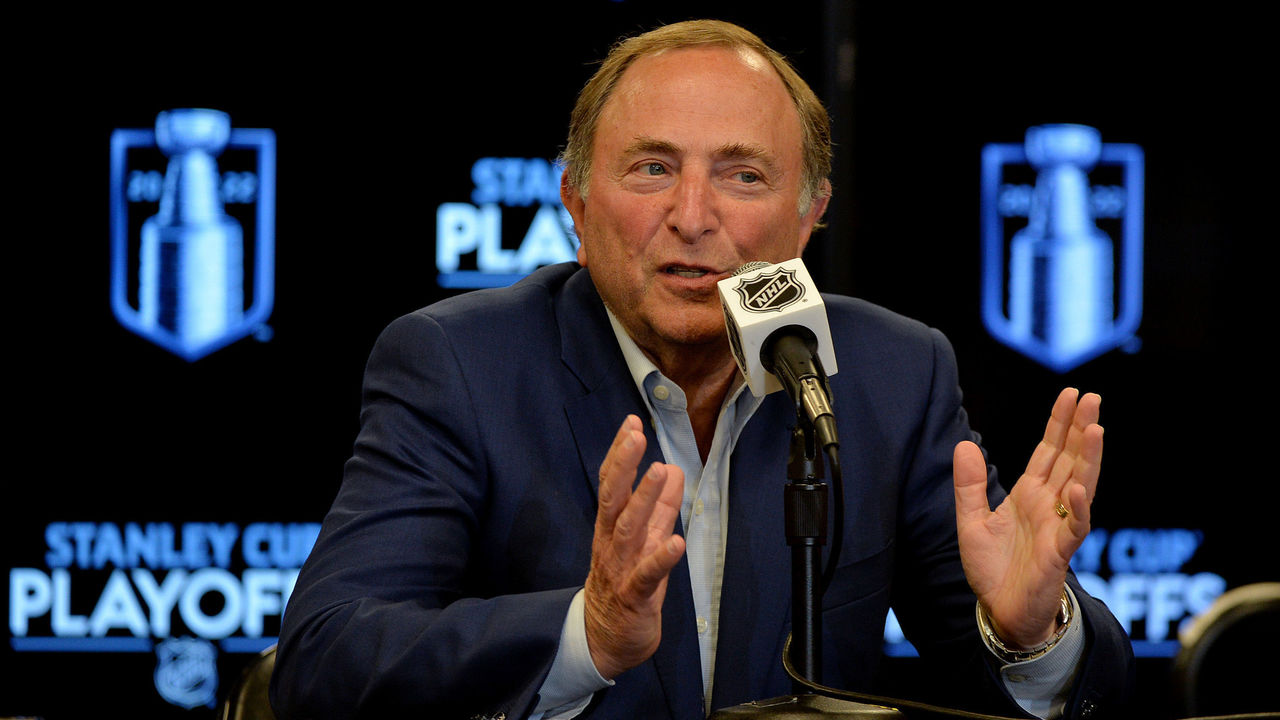 Contentious calls have swung close games throughout the postseason. Justin Holl's pick was whistled for interference in Game 7 of Round 1, negating John Tavares' would-be equalizer. Blake Coleman's goal was disallowed in the Battle of Alberta finale because he was deemed to have kicked the puck in. Makar scored against Edmonton last round thanks to a generous interpretation of the offside rule.
Complaints about the referees, Situation Room reviews, and the rulebook's ambiguous language are inevitable this time of year. Coaches gripe to the media and fans vent online, but no team was eliminated because of one call.
When these debates arise, the aggrieved side tends to wonder how people would feel if the call affected Game 7 of the Cup Final. It'd be on trend if that happened in this series.
Comments
✕
7 Lightning-Avalanche questions that will decide who wins the Stanley Cup
  Got something to say? Leave a comment below!