The last Oilers-Avalanche playoff series produced a gripping upset
Joe Mahoney, Bruce Bennett, Andy Devlin, Brian Bahr, Icon Sportswire / Getty Images
Connor McDavid was 15 months old when the Edmonton Oilers and Colorado Avalanche last met in the playoffs. Presuming that his bedtime was before puck drop, he missed one heck of a series.
McDavid's Oilers are up against Nathan MacKinnon's Avalanche 24 years after Edmonton stunned an era-defining powerhouse. The Avalanche won the Stanley Cup on either side of the 1998 postseason. They traded Western Conference titles with the Detroit Red Wings and Dallas Stars. The Oilers' dynasty had lapsed and they lacked elite talent in '98 - except for their workhorse goalie.
This year's matchup revives the memory of Curtis Joseph standing tall. He outdueled the legendary Patrick Roy to lift Edmonton to a big first-round upset. Colorado's cadre of Hall of Fame forwards - Peter Forsberg, Joe Sakic, aging former Oilers sniper Jari Kurri - failed to score on Joseph for eight straight periods; the team's collective cold streak lasted until the buzzer sounded on Game 7.
The headliners of the 2022 series have sublime sidekicks: Cale Makar in Denver, Leon Draisaitl in the Alberta capital. Evander Kane's 12 goals lead the postseason; Gabriel Landeskog and Nazem Kadri have pumped in a point per game. Fine players surround McDavid and MacKinnon in their respective first trips to the conference final.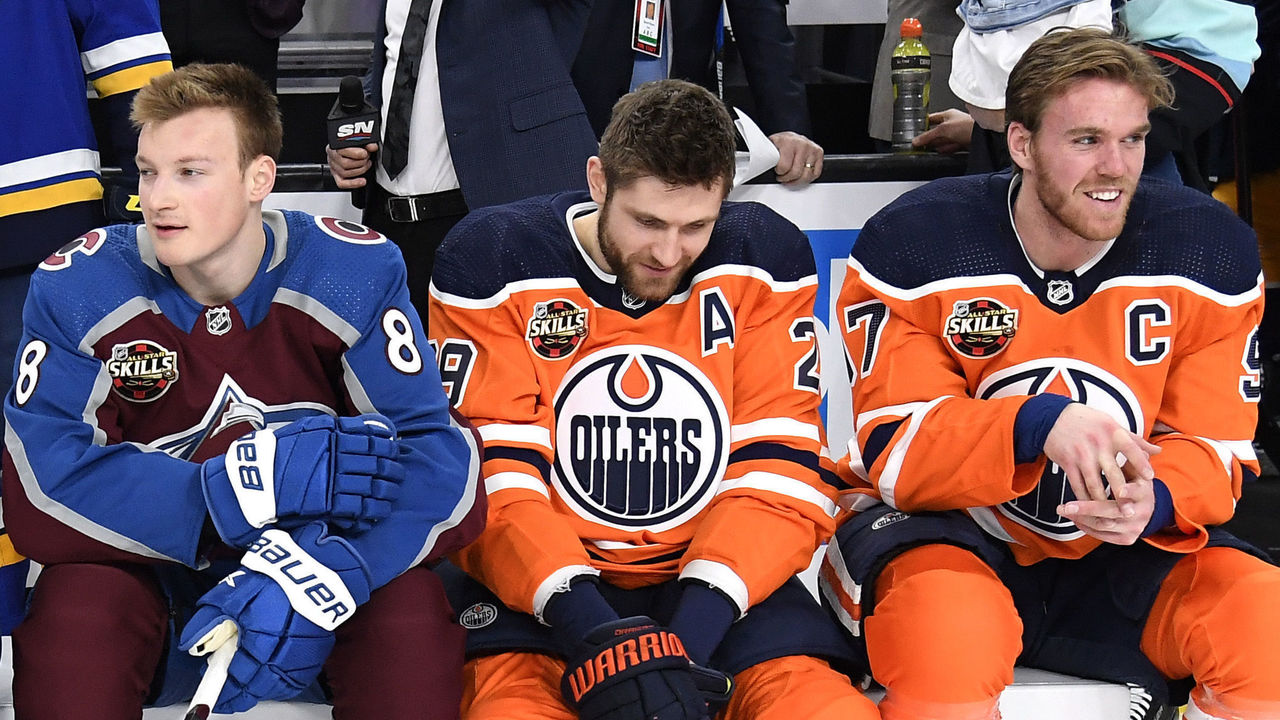 Joseph shone brightest in '98, and he imbued Edmonton's young and inexperienced lineup with confidence.
"It's like: When you're looking on the ice and they've got Patrick Roy - well, who cares? We've got Curtis Joseph," Dean McAmmond, the retired NHL forward who played for Edmonton from 1993-99, told theScore in 2021 for a podcast episode about Joseph's career.
"I would put those two against each other every night and I wouldn't be thinking we're outmanned in net," McAmmond said. "Those were the types of thoughts that you had. You felt like you had a chance."
Edmonton and Colorado were Pacific Division rivals at the time and faced off in back-to-back postseasons, starting in 1997. The underdog Oilers stunned mighty Dallas in Round 1 by scoring three overtime goals, the last coming when Todd Marchant sped free for a breakaway in Game 7. Joseph dove to glove Joe Nieuwendyk's tap-in attempt on the previous shift, saving the season in style.
The defending Cup champion Avalanche won the Presidents' Trophy in '97 and proceeded to bounce the Oilers in Round 2, shelling Joseph for 19 goals in five games. Between Roy, Sakic, Forsberg, and Claude Lemieux, Colorado's stars had claimed recent Vezina, Calder, and Conn Smythe Trophies. Sandis Ozolinsh was a Norris Trophy candidate. Edmonton was overmatched.
Joseph was undeterred. His legacy is that he faced and stopped a ton of shots - he's sixth in NHL history in saves - and that he led pedestrian teams, including the St. Louis Blues and Toronto Maple Leafs, deeper in the playoffs than expected.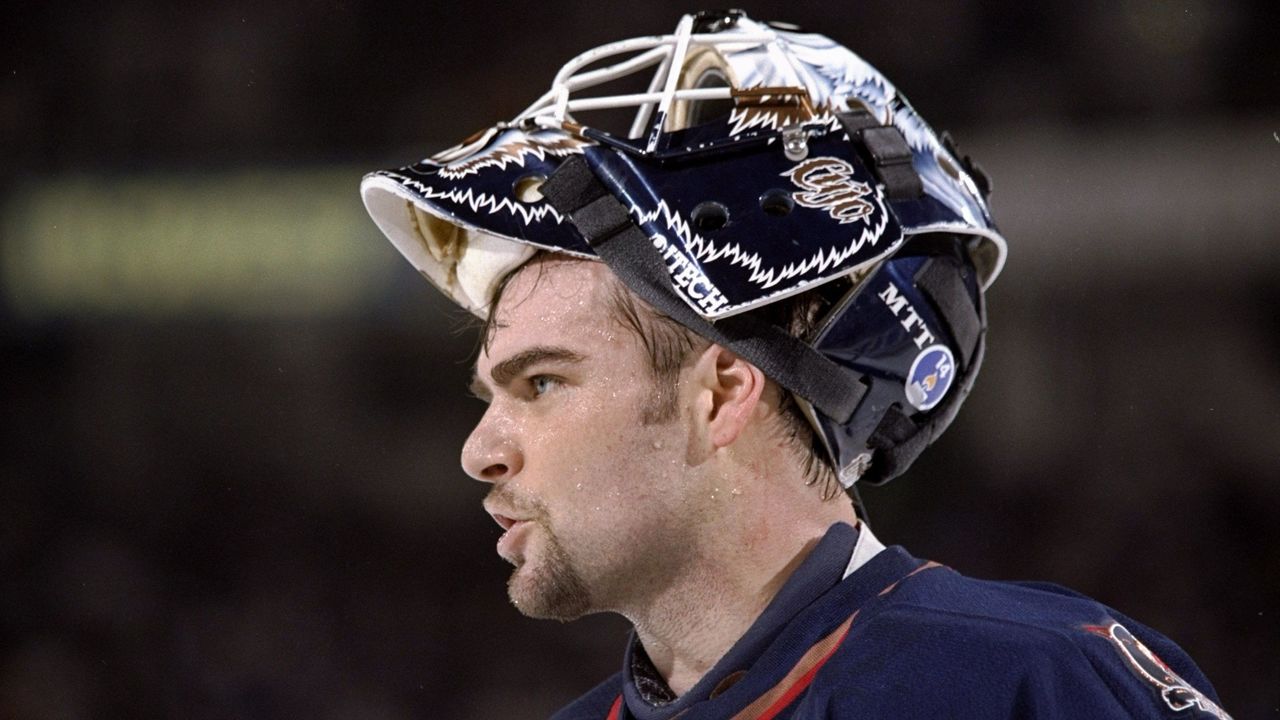 His steadiness galvanized teammates in tense moments, including when the Oilers sought redemption in '98.
"When players respect the goalie and like the goalie as much as we did with Curtis, you did everything possible to keep the puck out of the net," forward Kelly Buchberger, Edmonton's captain that season, said in an interview for the podcast episode about Joseph.
"We had a strong D corps at that time. They were willing to sacrifice themselves for Curtis and the team."
The '98 Oilers had some impact forwards, from Doug Weight to Bill Guerin (a midseason trade acquisition) to 22-year-old Ryan Smyth, the budding face of the franchise. They were third-last in the conference at the 41-game mark, well out of the playoff picture just as this year's Oilers were. A strong finish elevated Edmonton to the No. 7 seed despite a final goal differential of minus-nine.
The Avs owned the West's fourth-best record in '98 but were seeded second as Pacific Division champs, the title they'd monopolized since the club relocated from Quebec. True to form, Forsberg scored twice in the playoff opener and Roy blanked the Oilers for 51 minutes. Then Guerin, McAmmond, and defenseman Boris Mironov struck for Edmonton in the span of 3:49, swinging Game 1.
That the Oilers drew first blood - literally, Guerin slashed Forsberg in a late scramble, cutting his cheek for nine stitches - seemed like a blip when Colorado racked up three straight wins. Game 2 degenerated into a slew of fights that Joseph, having been chased earlier, watched from the bench. Sakic uncorked a rush slapper to win Game 3 in OT, silencing the Edmonton crowd. Forsberg upped his point total to 11 through four contests.
"That's Peter. He's not going to complain," Sakic, alluding to Guerin's slash, told Sports Illustrated's Michael Farber during the series. "He's going to go out and run the guy the next time - or get five points, whichever comes first."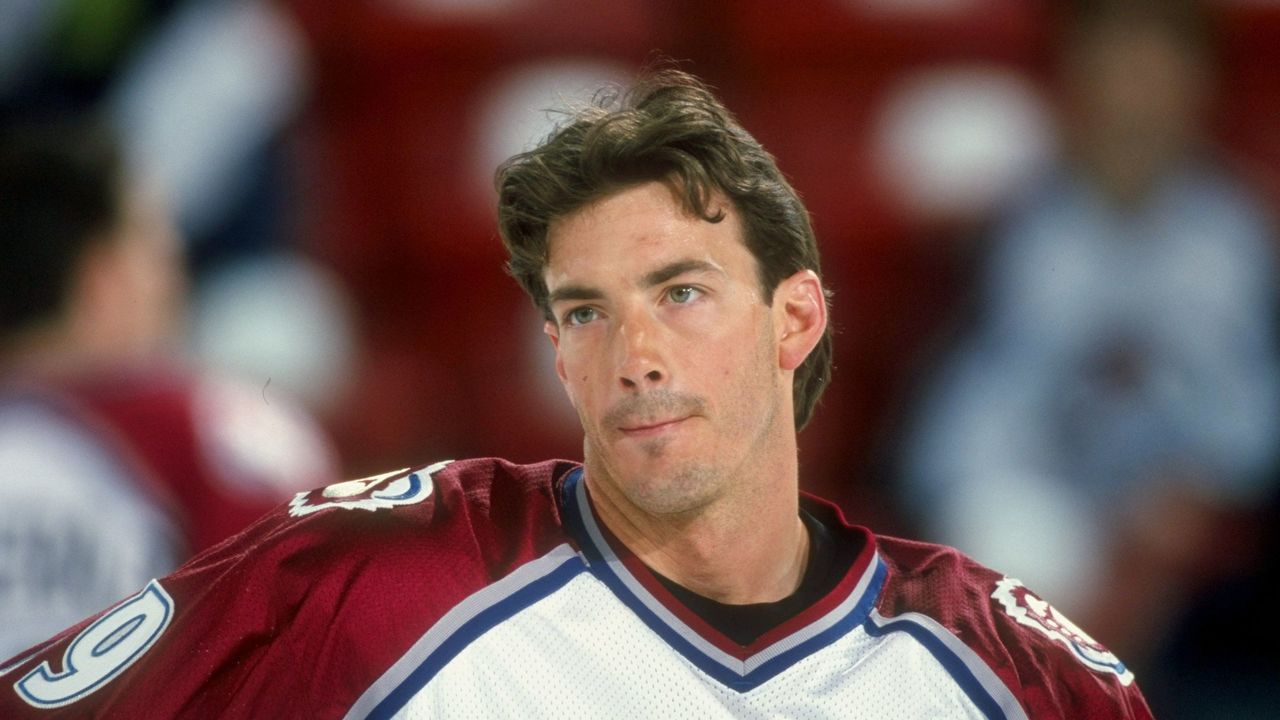 Forsberg was upstaging Joseph, but the goalie found his form in Game 5, which was played the day after he turned 31. The Avs took the lead at home when center Stephane Yelle, charging ahead through Roman Hamrlik's hook, converted a breakaway at 16:20 of the first period. Yelle was a defensive specialist, and he raised his arms and hopped to celebrate.
That was Colorado's last goal of the season. Joseph closed the door and Mike Grier's heroics spurred a late Game 5 comeback. Edmonton's hard-nosed winger scored from behind the net - his pass bounced off a skate and over Roy's shoulder - and won a puck battle in the corner to tuck in an empty netter and extend the series.
"Curtis made some huge saves when he had to," Oilers coach Ron Low told reporters after Game 5. He added, "Going out for the third period, everybody said, 'It's too damn early to golf.' It is - way too early. I can't say enough about the character in that room."
Those sentiments defined Game 6 in Edmonton. Joseph stoned seven Ozolinsh shots, Weight's pinpoint passing earned him two primary assists, and defenseman Drake Berehowsky emerged to score his first goal in seven months, dating to the Oilers' regular-season opener.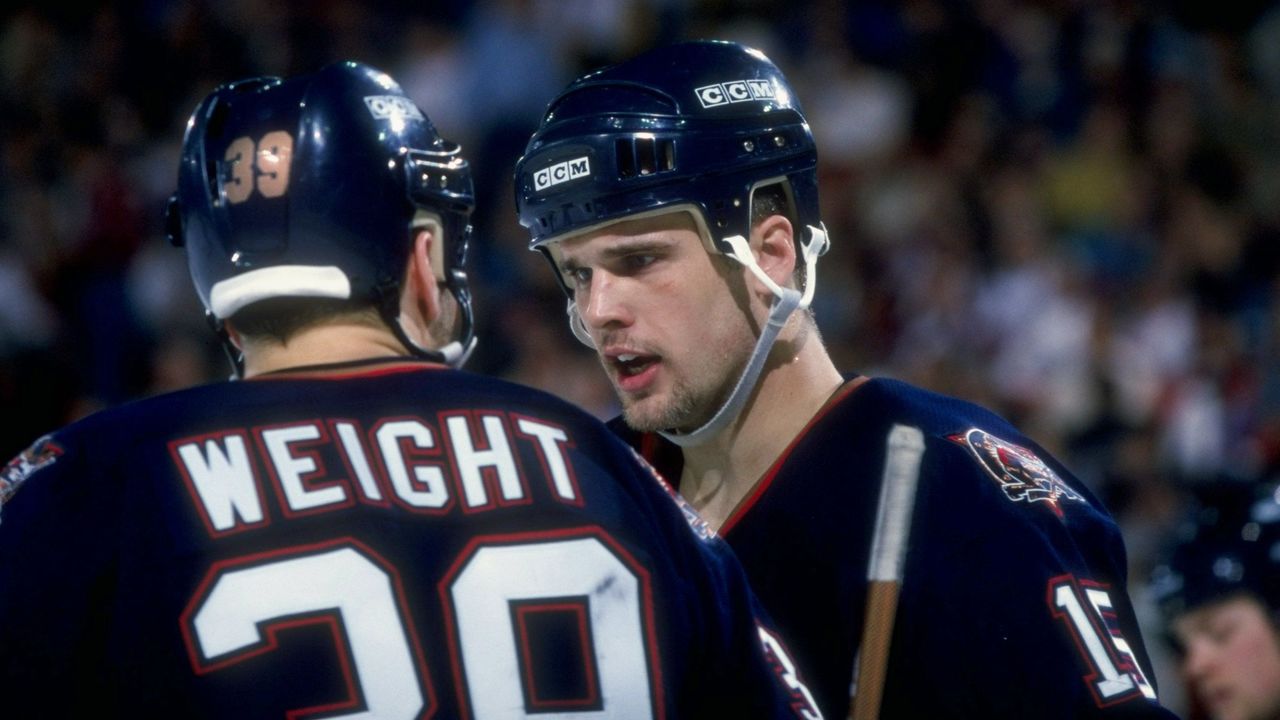 Colorado's Valeri Kamensky had a tap-in disallowed because, unlike Brett Hull in the '99 Cup Final, his foot was in the crease before the puck got there. Meanwhile, Avs coach Marc Crawford dispatched his enforcers, Jeff Odgers and Warren Rychel, to cause havoc on the final shift. Low threw his gum at Crawford and stood atop the bench to shout obscenities.
"Great move," Low quipped postgame, per the Edmonton Journal, taking a dig at Crawford, Odgers, and Rychel. "I guess he was (banking) on both of them scoring."
The Avalanche collapsed in Game 7. They outshot Edmonton 31-17 but kept conceding odd-man rushes that let the Oilers pull away. Guerin potted a breakaway for his sixth goal of the series, as many as Forsberg scored, and Joseph's best save rivaled his denial of Nieuwendyk. Upended by Grier behind the net, he overshot the crease in his haste to get in position but reached back with his stick to rob Rene Corbet.
Joseph's shutout streak reached 163:40; Roy managed 13 saves in the decider and, speaking to reporters afterward, lamented Colorado's lack of hunger. Boos rained down in Denver as the Oilers erased their 3-1 series deficit, becoming the 14th team ever to achieve the feat (31 have done it now).
"It's a tribute to everybody in this dressing room," Joseph told reporters. "We never gave up."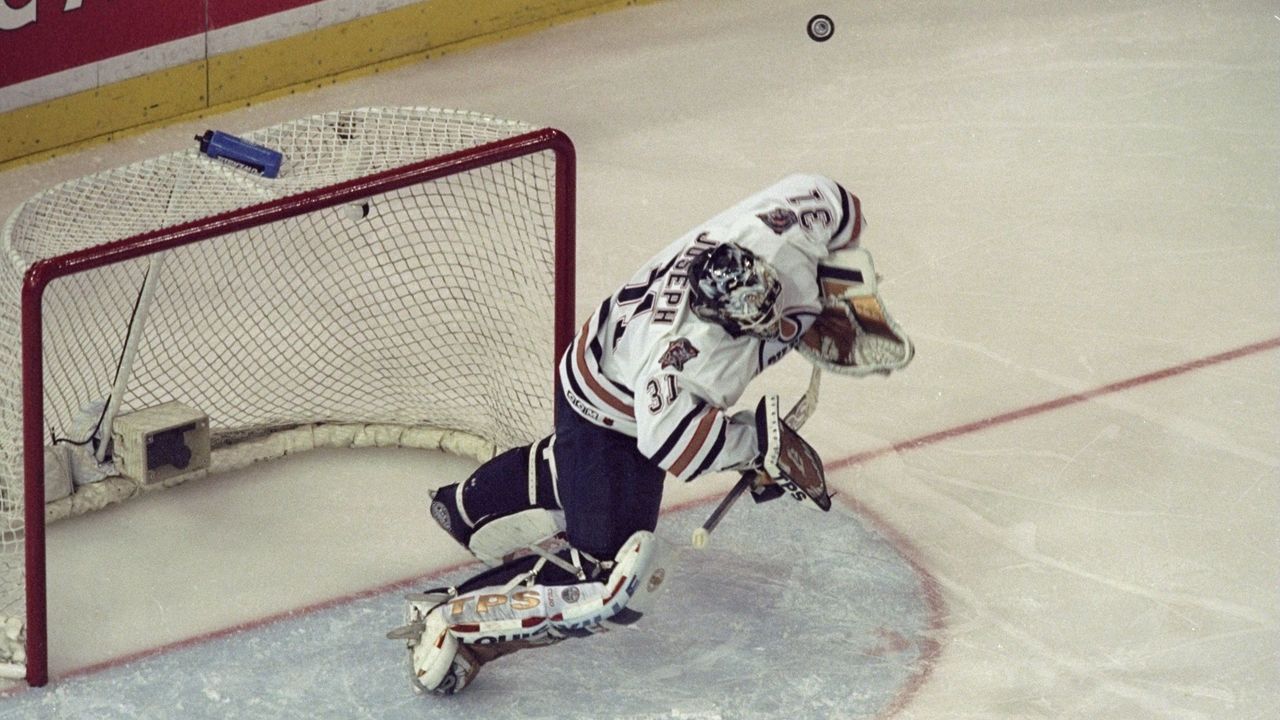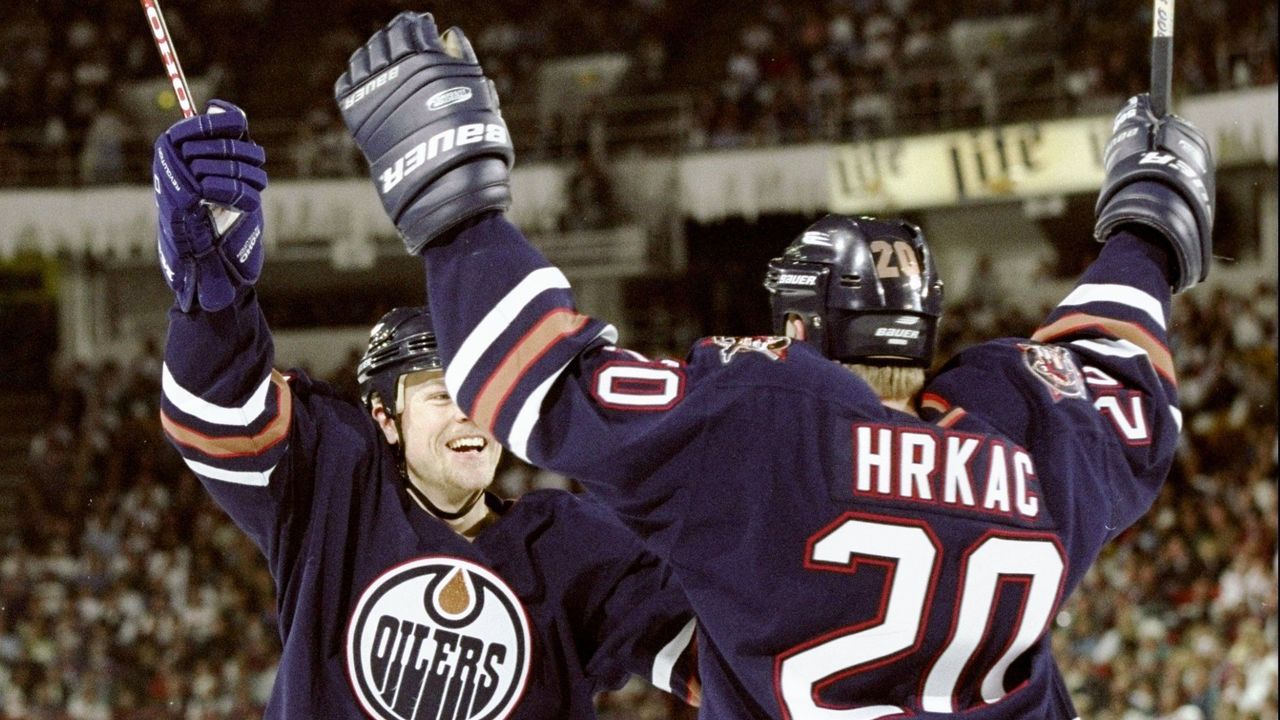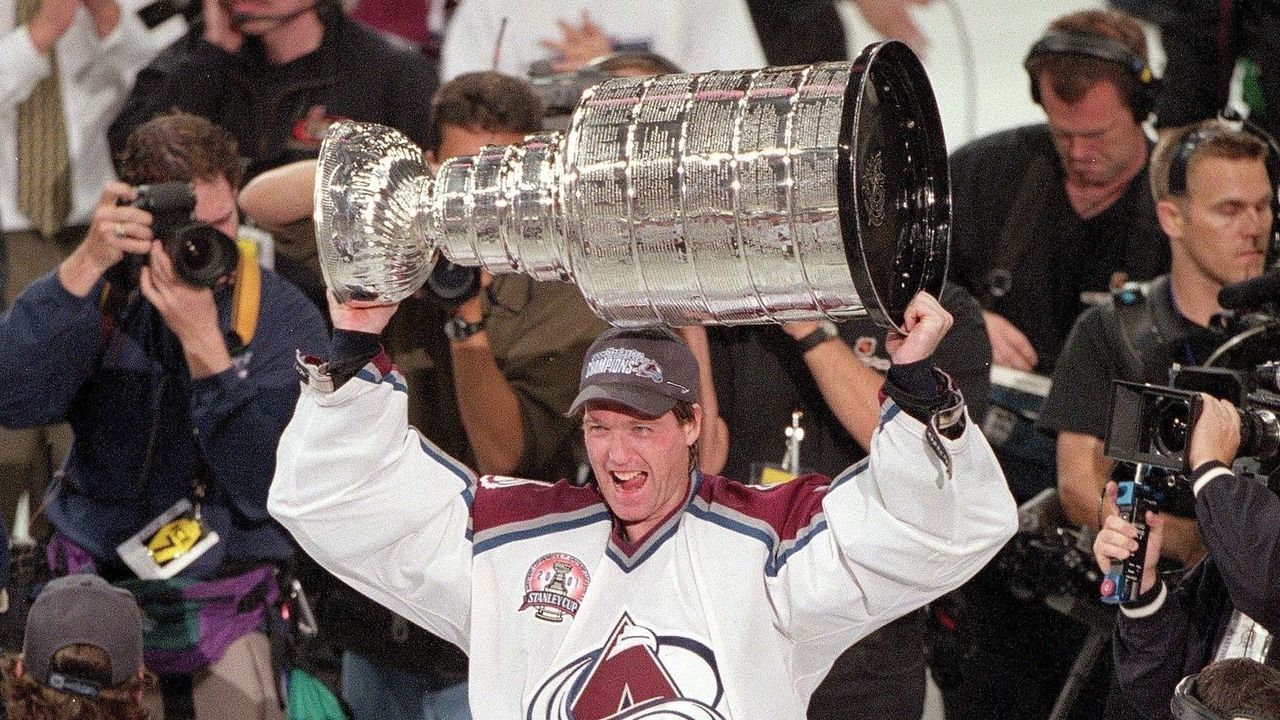 The teams' fortunes diverged as expected after the series. Stumped by Ed Belfour's great goaltending, Edmonton fell to Dallas in five games in the second round. Colorado bounced back to reach the next four conference finals, winning the Stanley Cup with Ray Bourque in 2001 to soothe the sting of losing three Game 7s. The Oilers remained a playoff club but didn't win another round until 2006, when they surged to the Cup Final.
Joseph signed with his hometown Leafs in the summer of '98. He led Toronto to series victories in each of the next four years, though he never reached the promised land - the final - that McDavid and MacKinnon can now glimpse.
To Buchberger, Joseph accomplished plenty. He was the main reason Edmonton beat juggernauts.
"If we didn't have him, we wouldn't have won those two key series," Buchberger told theScore in his podcast interview.
"The key saves he made in such key situations late in games. He kept us in the game when we weren't in the game. There was no question he was our MVP."
Nick Faris is a features writer at theScore.
Comments
✕
The last Oilers-Avalanche playoff series produced a gripping upset
  Got something to say? Leave a comment below!