4 questions that'll decide Game 7 between the Oilers and Kings
The Edmonton Oilers forced a Game 7 against the Los Angeles Kings by winning 4-2 on the road Thursday. Expect these storylines to influence what happens in Saturday night's series finale.
Whose style will prevail?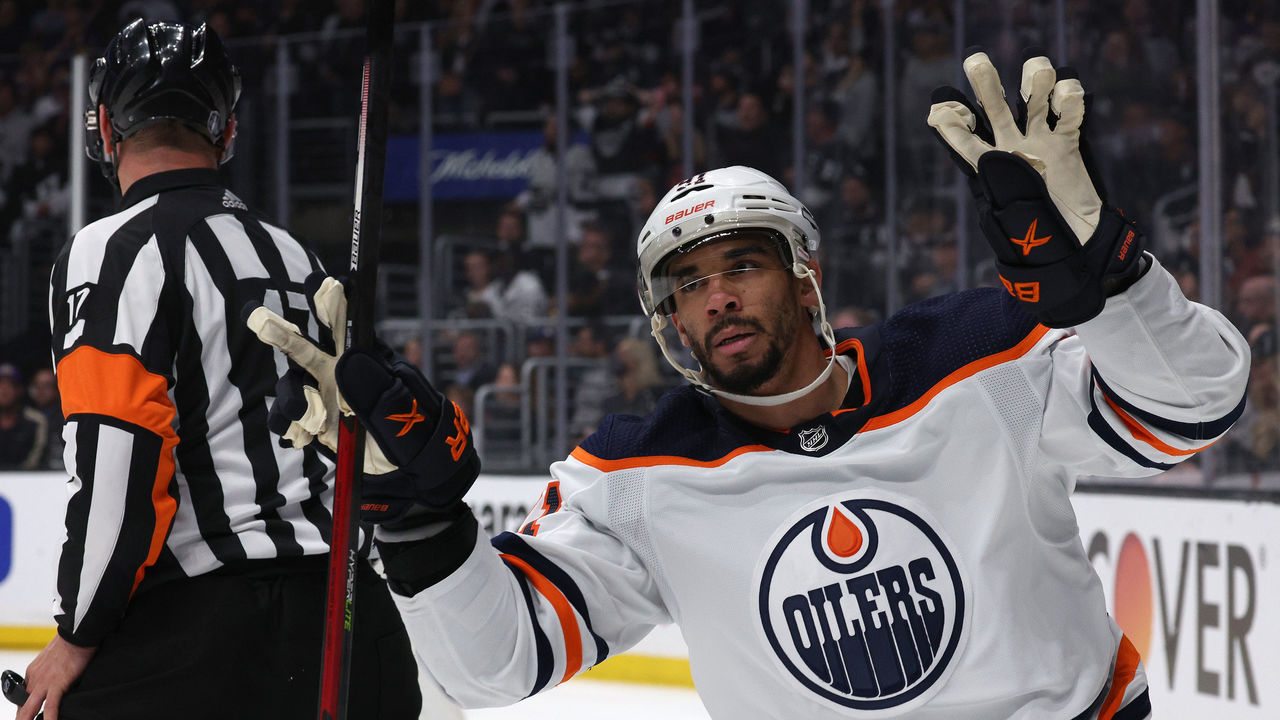 When the Oilers coasted to back-to-back six-goal wins last week, it affirmed that the Kings can't handle Edmonton's offense when it shifts to top gear. Mike Smith raised his playoff save percentage to .931 after stopping 30 shots in Game 6, significantly better than Jonathan Quick's .893 mark.
So, why aren't the Oilers through to the second round yet? They haven't consistently controlled what this series looks like. The undermanned Kings have dictated play for crucial stretches by imposing their preferred style.
When Edmonton's stars blaze into the offensive zone at top speed, their wizardry with the puck is hard to contain. For example Thursday, Connor McDavid took Evander Kane's give-and-go pass, sidestepped Sean Durzi, and beat Quick to the far post for a wraparound goal.
But L.A.'s defensive scheme has worked at other points. Four Kings hang back to congest the blue line and the middle of the ice, disrupt the Oilers' entries, and force giveaways that spark their own offense.
L.A. counters Edmonton's creativity with simplicity. The Oilers rely on pace and inventiveness to generate chances. The Kings attack downhill in transition, drive straight for the crease, establish the cycle if their first foray is deterred, and aim everything on net. Adrian Kempe shook off two checks when he scored to win Game 5 in overtime. An outlet pass that scrambled Edmonton's defensive coverage led to Carl Grundstrom's goal in Game 6.
The Kings have few potent scorers, and they lost one when Viktor Arvidsson was ruled out of the entire round. Two goals weren't enough to end the series in Game 6. But this matchup has lasted longer than most fans probably anticipated, and L.A. has one more shot to make Edmonton's skill guys uncomfortable.
Can L.A.'s top six tilt the ice?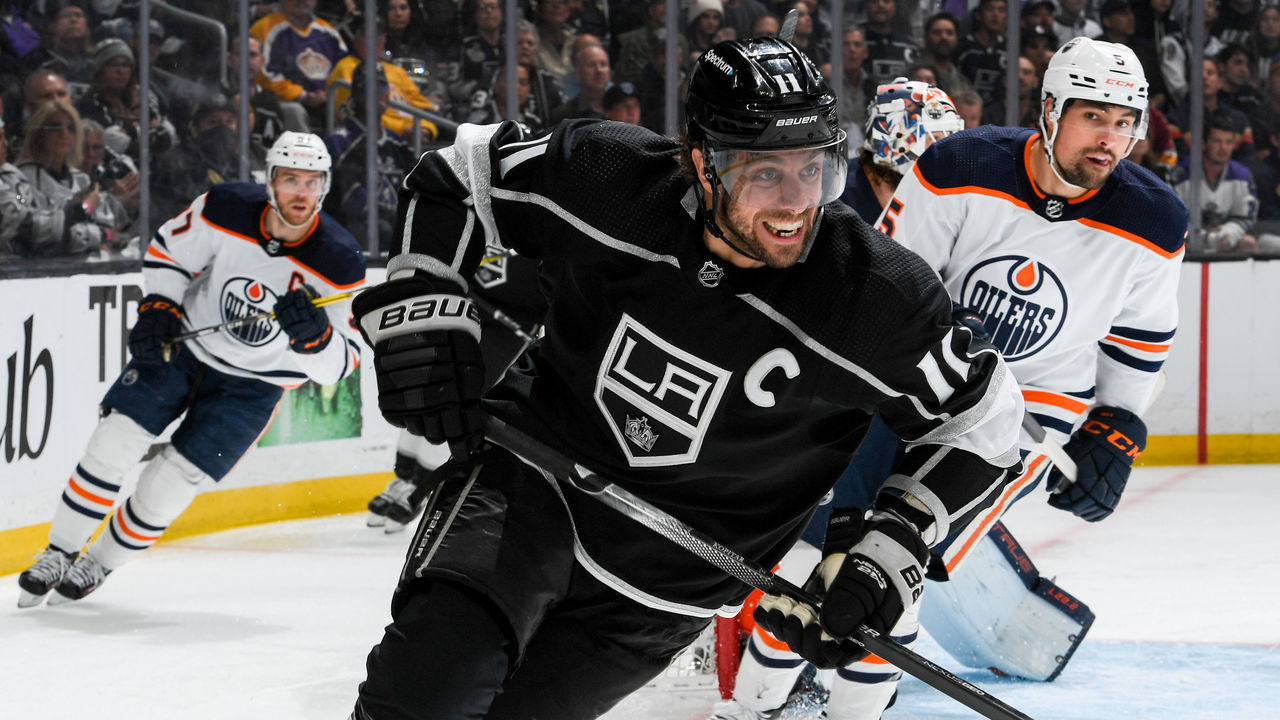 Like any team that boasts an MVP candidate, Edmonton reaches peak form when McDavid refuses to be denied. He pierced L.A.'s defensive wall to score on the wraparound in his second shift of Game 6. He deked Trevor Moore to gain the O-zone right before Tyson Barrie broke the late deadlock. He gained the playoff scoring lead after assisting on Kane's empty-netter for his 12th point of the round.
Anze Kopitar was the only Kings forward who cleared 60 points this season. Seriously, they lack firepower. But L.A.'s top lines, centered by Kopitar and Phillip Danault, have shown they can lean on the Oilers in spurts.
In Game 5's brief overtime period, Danault's line hemmed in and fatigued McDavid's trio right before Kempe subbed in and capitalized off the rush. When L.A. trailed 2-0 in Game 6, consecutive pressure shifts from the Kopitar and Danault lines forced multiple saves, drew blocked shots, and resulted in a penalty. Kopitar won the faceoff on that power play, and Danault screened Smith as Durzi's slapper eluded the goalie's glove hand.
That said, Kopitar, Kempe, and Alex Iafallo were on the ice for Edmonton's first two goals Thursday, which put L.A. in a hole against a team that tends to stifle comebacks. The Oilers went 29-3-1 in the regular season when they opened the scoring and 28-1-0 in games they led at the first intermission. The Kings haven't trailed in their three wins this series, so starting strong in Game 7 is paramount.
Will Edmonton's power play be the difference?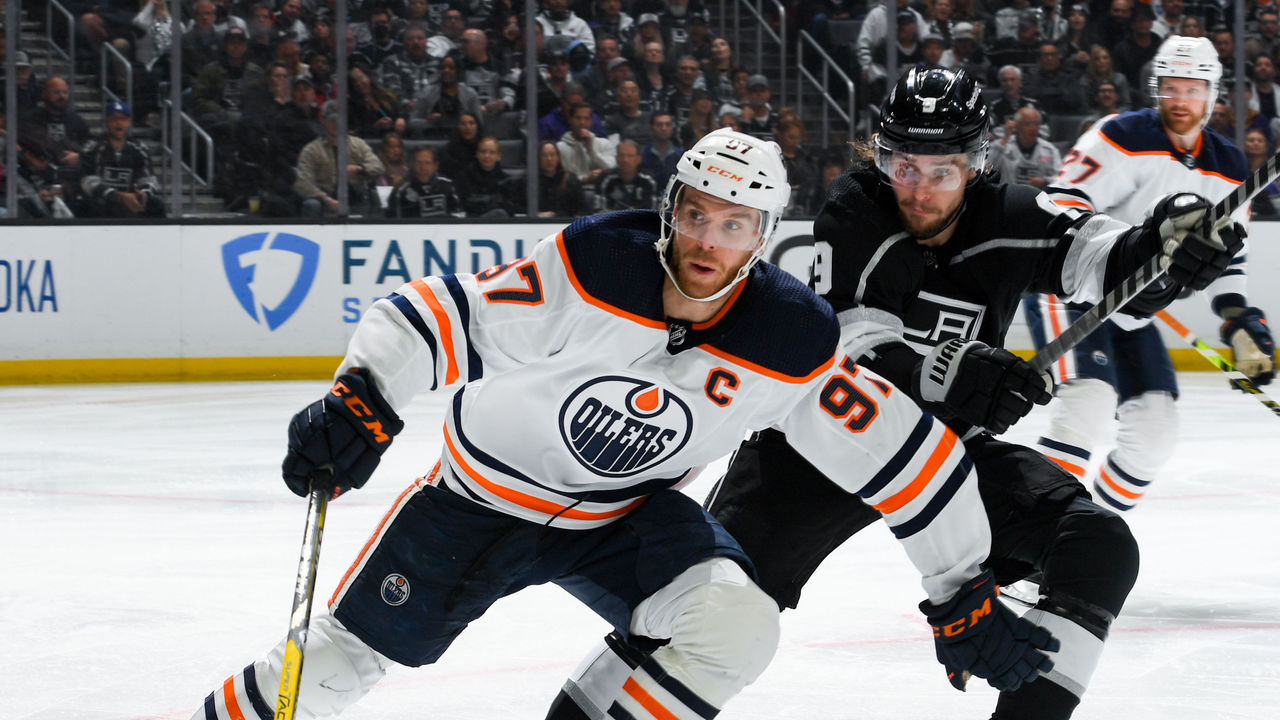 L.A. outscored Edmonton 1-0 with the man advantage in Game 6, which was a surprise. The Oilers' power play ranked third in the NHL this season and enters Saturday's decider on a 7-for-18 (38.9%) tear. The Kings' power play ranked 27th in the league. Durzi's goal upped their success rate in the series to 3-for-24 (12.5%).
That's a mismatch that could doom the Kings. On the flip side, they only took one penalty in Game 6, which illuminated how much the Oilers rely on McDavid. He played a game-high 24:01 on Thursday, 21:31 of that in grueling five-on-five situations. He was marvelous - McDavid's expected goals share was 74.5% - but he'd surely prefer more power-play time.
McDavid's been on the ice for 18 of the Oilers' 25 playoff goals, including nine of 14 at five-on-five and five of seven on the power play. If Leon Draisaitl is hobbled in Game 7, carrying the offense could fall to him again. If the Kings can barricade the zone at even strength and not let Edmonton's speedsters get a step on them, that'll minimize the likelihood they obstruct someone and give McDavid an edge to exploit.
Will the Oilers stay levelheaded?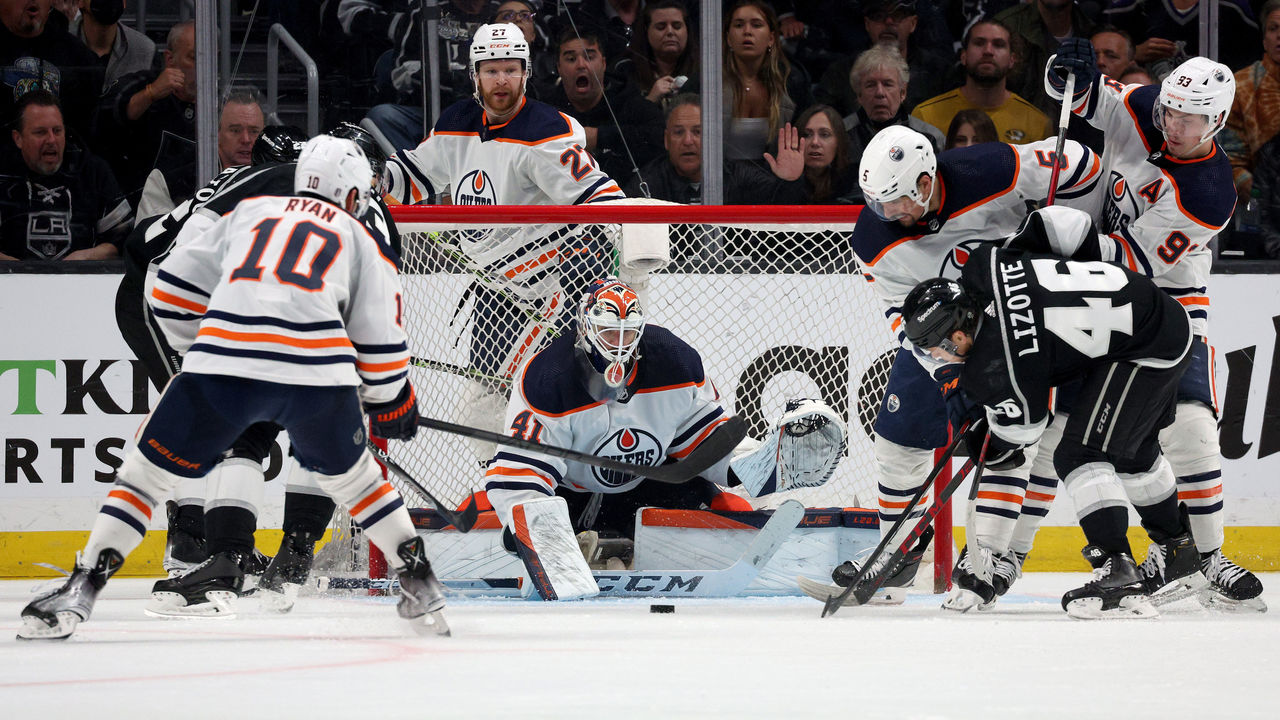 Regrettable mistakes have cost the Oilers at inopportune moments. Failed clearances wound up in their net in Games 4 and 5. Duncan Keith carelessly tipped in a Troy Stecher goal and fell over trying to defend Kempe's OT winner. Deciding to headbutt Danault got Darnell Nurse, Edmonton's top defenseman and minutes leader, suspended for an elimination game.
The Oilers never pulled away in the series despite Smith's great play, partly because his intercepted pass cost them Game 1. Smith jabbed Andreas Athanasiou in the groin in Game 6, an unprovoked and avoidable act that was penalized. Up a goal with two minutes left, Josh Archibald bungled an open shot at the empty net, though Kane avenged Archibald's miss and iced the game soon afterward.
Playoff success often stems from punishing the opponent's miscues. Gaffes and slipups are magnified, and imprecision can swing the result of a tight Game 7. Staying disciplined with the puck and in scrums Saturday is something Edmonton can, and must, control.
Nick Faris is a features writer at theScore.
Comments
✕
4 questions that'll decide Game 7 between the Oilers and Kings
  Got something to say? Leave a comment below!