What worked, what didn't at last year's NHL trade deadline
The buildup to the trade deadline is undeniably one of the most exciting periods on the NHL calendar. Weeks of speculation and fantastic trade ideas consume the minds of fans and media leading up to the big day.
While it's fun to look ahead, here we reflect on some of the biggest deals from 2021 and analyze how they look a year later.
Successful deals
Bruins acquire Taylor Hall, Curtis Lazar from Sabres for Anders Bjork, 2nd-round pick
Hall was the biggest name on the forward market last season. Supporters of contending teams drew up endless hypothetical blockbuster trades only for Boston to swoop in and snatch the former MVP at pennies on the dollar.
For whatever reason, Hall couldn't get going with the Sabres last year, registering two goals in 37 games. But the speedy winger returned to familiar form immediately after joining the Bruins, posting 14 points in 16 regular-season contests. He parlayed that production into a team-friendly four-year, $24-million contract to stick with a Boston club that desperately needed to strengthen its top six.
Bjork has put up a mere 12 points in 66 appearances with the Sabres. It's safe to say this exchange was a steal for Boston.
Panthers acquire Sam Bennett, 2022 6th-round pick from Flames for Emil Heineman, 2022 2nd-round pick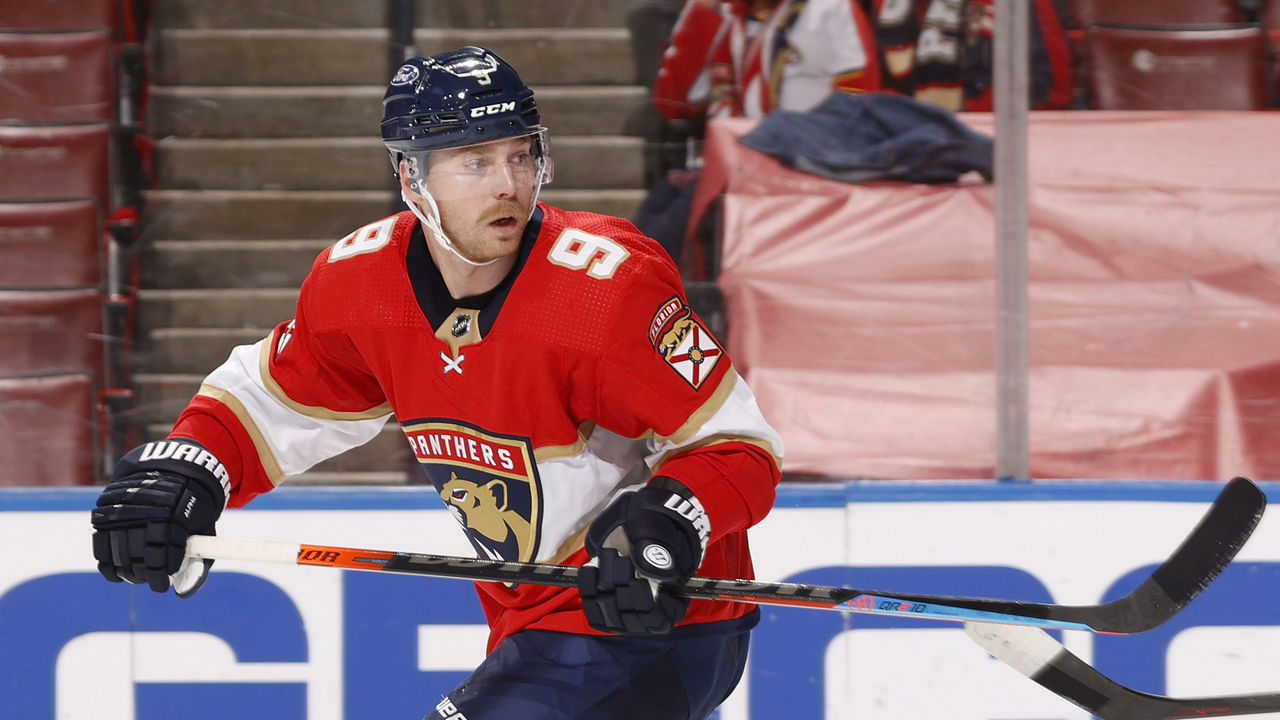 Bennett is another player who benefited greatly from a change of scenery at last year's deadline. The 25-year-old seemed to be on the outs in Calgary, then was suddenly reborn after arriving in the Florida sun. Bennett went on an instant heater after joining the Panthers, collecting 15 points in 10 contests before producing a point-per-game showing in the playoffs. Like Hall, Bennett signed a new deal following his resurgence, and he now plays a versatile role on one of the league's best teams.
It's hard to blame the Flames for dealing Bennett when they did, even if they lost the trade in hindsight. He didn't live up to the expectations of a fourth overall pick in Calgary, and the club has done an excellent job retooling its forward corps to return to the playoff picture this season.
Penguins acquire Jeff Carter from Kings for 2022 conditional 3rd-round pick, 2023 conditional 4th-round pick
This trade came out of nowhere. The Penguins added a veteran sniper many viewed as over the hill, but Carter came into Pittsburgh and produced 13 goals between the regular season and playoffs. The Pens made out well in getting Los Angeles to retain 50% of Carter's $5.72-million cap hit and proceeded to ink the two-time Cup winner to a palatable extension featuring a $3.125-million average annual value for the next two campaigns.
In the long run, Pittsburgh may wish it held on to its picks to help replenish a barren prospect pool. However, while Sidney Crosby and Evgeni Malkin are on the roster, all that matters is the present. Acquiring Carter was a creative piece of business for the Penguins' front office and helped prop their championship window open.
Undecided
Capitals acquire Anthony Mantha from Red Wings for Jakub Vrana, Richard Panik, 1st-round pick, 2022 2nd-round pick
Hockey fans were treated to a true shocker when the Red Wings and Capitals swapped promising young wingers in a doozy of a deal moments before the 3 p.m. deadline.
On paper, the trade seemed like a coup for Detroit. Unfortunately, Mantha and Vrana have both missed most of the 2021-22 campaign due to injuries, so we don't really have a verdict yet. How Steve Yzerman's picks from the deal turn out will also severely impact the outcome.
Mantha is a lethal shooter and was productive in his brief stint after the trade. On the other hand, Vrana has blazing speed and was one of the league's most efficient even-strength scorers in a sheltered role for the Capitals. While we don't know which side will benefit greater from the deal at this point, watching it unfold will be a highly entertaining storyline for years to come.
Mulligan worthy
Maple Leafs acquire Nick Foligno, Stefan Noesen from Blue Jackets for 1st-round pick, 2022 4th-round pick
The San Jose Sharks received a 4th-round pick from Toronto for retaining salary in the trade.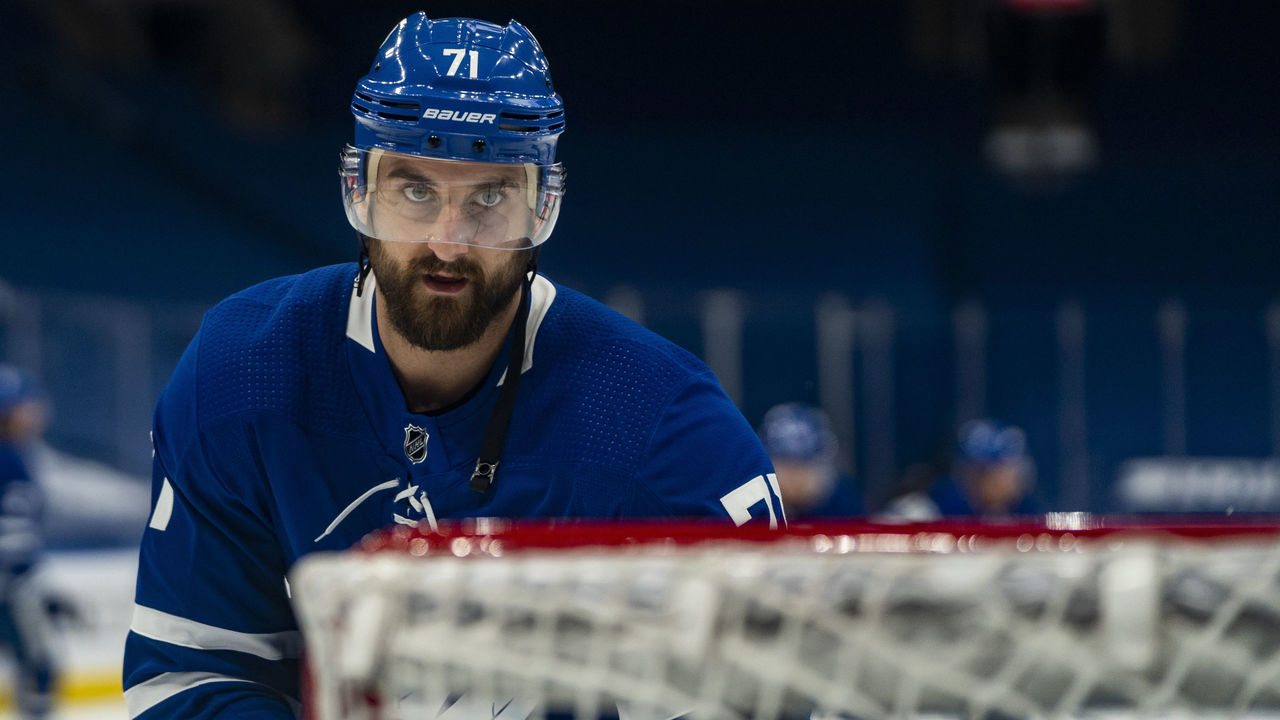 Here's where we get into the ugly side of last year's flurry of trades. The Maple Leafs made a big splash (for a hefty price) by bringing in the veteran Foligno. He's the type of hard-nosed player many fans and pundits believed the team needed to finally get over the hump in the playoffs.
It didn't work.
Foligno recorded four assists in seven regular-season contests, then only appeared in four of seven playoff games as he fought through a debilitating back injury. It wasn't Foligno's fault Toronto blew a 3-1 series lead to its biggest rival, but Leafs fans have nothing but bitter memories of the deal after another first-round exit.
General manager Kyle Dubas has stated numerous times that he prefers to steer clear of rentals at the deadline. It'll be interesting to see if the failed Foligno experiment carries any weight in Toronto's deadline strategy in a make-or-break 2022.
Islanders acquire Kyle Palmieri, Travis Zajac from Devils for A.J. Greer, Mason Jobst, 1st-round pick, 2022 conditional 4th-round pick
Palmieri wasn't the most high-profile player available last year. However, he was commonly viewed as a low-risk, high-reward add for contenders needing an offensive jolt.
Lou Lamoriello sent a considerable package to his former club for the winger and the veteran pivot Zajac, hoping to shore up the Islanders' attack for the postseason. Zajac managed four points in 27 combined regular-season and playoff games, while Palmieri proved his worth with seven postseason tallies as New York just missed out on a Stanley Cup Final berth.
In September, the Islanders rewarded Palmieri with a four-year extension carrying a $5-million average annual value. He's managed only 15 points in 40 games this season. What appeared to be a savvy move quickly devolved into a potential long-term financial burden for an Islanders club that's fallen from contender to a lottery team.
Comments
✕
What worked, what didn't at last year's NHL trade deadline
  Got something to say? Leave a comment below!