Giroux trade partners, Gagner still evolving, and Russia's goalie factory
Len Redkoles / NHL / Getty Images
The past five months have been miserable for the Philadelphia Flyers. After two giant losing skids of 10 and 13 games, the Metropolitan Division club sits 26th in points percentage at the All-Star break.
Captain Claude Giroux, the Flyers' MVP so far with 35 points in 42 games, is the team's All-Star representative this weekend in Las Vegas. He'll compete in a skills event where players are tasked with shooting pucks into targets outside at the famous fountains of the Bellagio hotel. More intriguingly, though, Giroux will reportedly sit down with agent Pat Brisson in Vegas to discuss his future.
Giroux, 34, is a pending unrestricted free agent with a full no-movement clause. The careerlong Flyer, who makes $8.275 million annually against the cap, has all of the power in the lead-up to the March 21 trade deadline. "It will be Claude's decision," Flyers general manager Chuck Fletcher told reporters last week.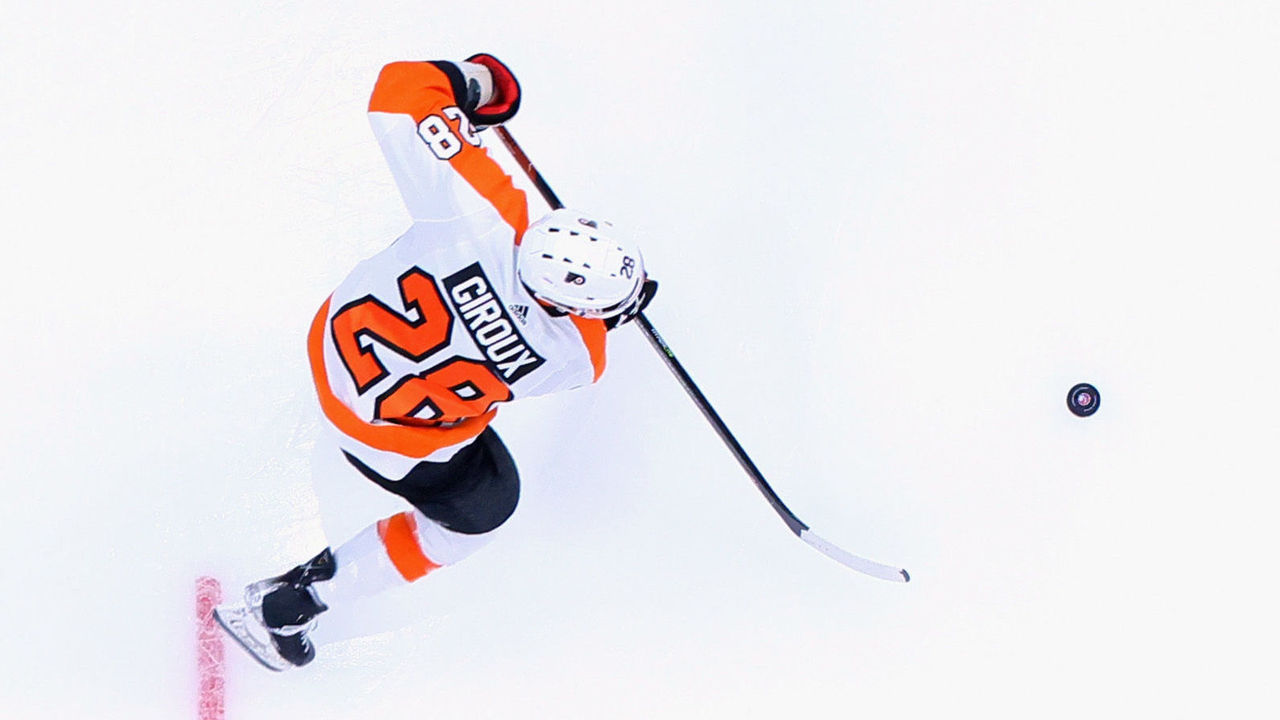 Let's assume for a moment that Giroux does want to chase a Stanley Cup elsewhere. In no particular order, here are four possible landing spots:
Calgary Flames: With the Western Conference wide-open beyond Colorado and Vegas, the Flames are already primed for a playoff run. If Calgary can make the money work, why not pursue Giroux to upgrade the second line? Giroux can play both center and the wing and would have no issues blending into head coach Darryl Sutter's structure.
Minnesota Wild: The Wild are going to be in salary-cap hell starting next season thanks to the buyouts of Ryan Suter and Zach Parise. Pursuing a rental of Giroux's caliber - while they still can - could be worth the risk. Minnesota may not be in the top tier of Cup contenders, but they're awfully close. Acquiring Giroux would reward a devoted fan base before the cap pain hits.
Boston Bruins: The Bruins currently have $1.7 million in cap space, according to CapFriendly, so a third team would most likely need to be involved in a Giroux-to-Boston trade. That complicates the maneuver, of course, but the Bruins are still searching for a second-line center in the post-David Krejci era. Do desperate times call for desperate measures with only so many years left with this core?
Colorado Avalanche: Similar to Boston and its cap situation, Colorado is near the upper limit, which means a third team might be required to pull off a deal of this magnitude. That said, GM Joe Sakic is undoubtedly pushing all of his chips to the middle of the table this year, so the Avs can't be excluded from any trade discussion involving star talent.
Gagner still evolving
Ten years ago Wednesday, Sam Gagner had the game of his life.
The crafty center torched the Chicago Blackhawks for four goals and four assists in an 8-4 win for the Edmonton Oilers. To that point, a player had recorded eight or more points in a game only 15 times in league history. Gagner's explosion counts as the first and only eight-pointer this century.
Gagner - drafted sixth overall in 2007 thanks to his creativity with the puck and offensive instincts - is now a Swiss Army knife and mentor in Detroit. The Red Wings acquired him ahead of the 2020 trade deadline, and the team's re-signed him to cheap, one-year deals in the past two offseasons.
"I like to think my perspective throughout the years has helped me stay around as long as I have," Gagner told me in November. "The things I've learned, hopefully, I can impart that on some guys in our group."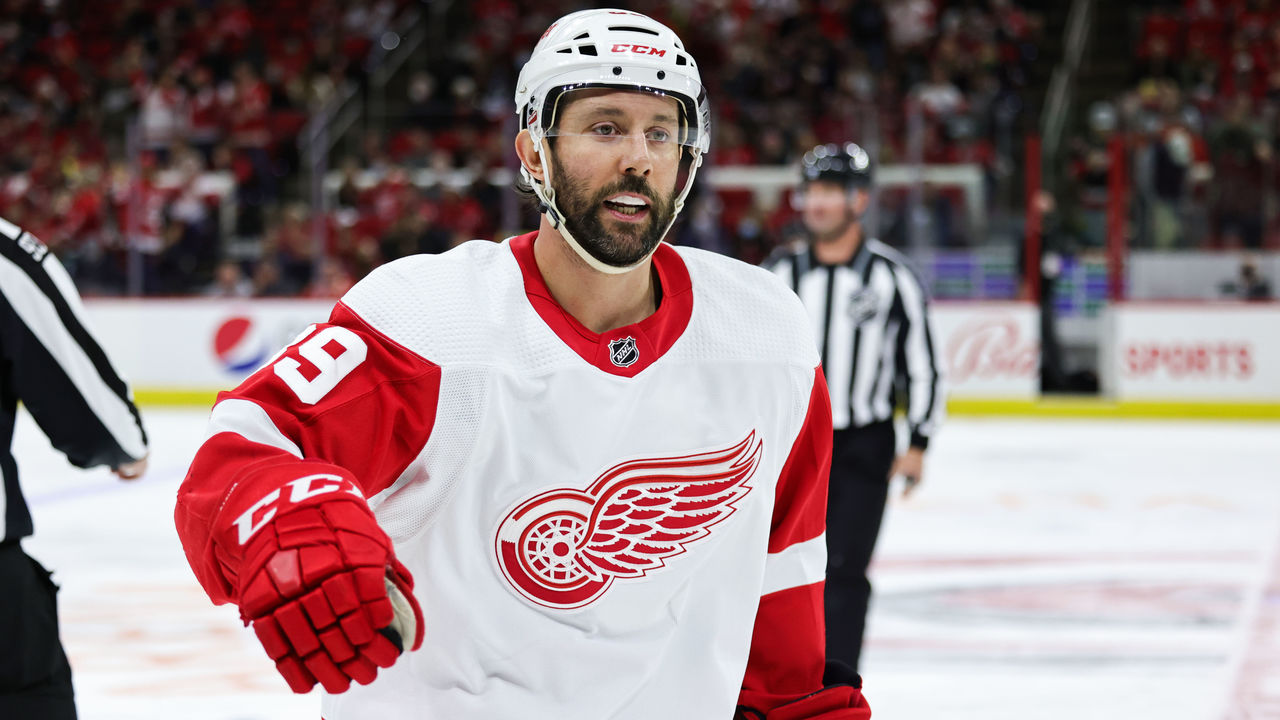 Gagner's come full circle in a way - suiting up for the Wings during a substantial rebuild years after breaking into the league amid an Oilers rebuild. Twists and turns from his previous six stops (including two in Edmonton) have left him grateful for his role in Detroit as a bottom-six forward who kills penalties.
"There's only so many top-six minutes available, only so many power-play minutes available, and if you can add value in other areas, it helps you become an effective player in this league," said Gagner, who has 15 points in 47 contests while leading Wings forwards in shorthanded ice time per game.
"A lot of times in this league, once a player gets to a certain age, you think that's what he is," he added. "The coaching staff here has been really helpful in finding a different layer to my game and helping me get there. Hopefully, it helps me extend my career, and we can build a winner here."
Russia's goalie factory
The past two Stanley Cups were won with goaltending from a Russian (Andrei Vasilevskiy). This year's Vezina Trophy will likely be claimed by a Russian (Igor Shesterkin). The team atop the standings is backstopped by a Russian (Sergei Bobrovsky). One of the position's rising stars is Russian (Ilya Sorokin). The world's top netminding prospect is Russian (Yaroslav Askarov).
You get the point: Russia is producing star puck-stoppers at a striking rate.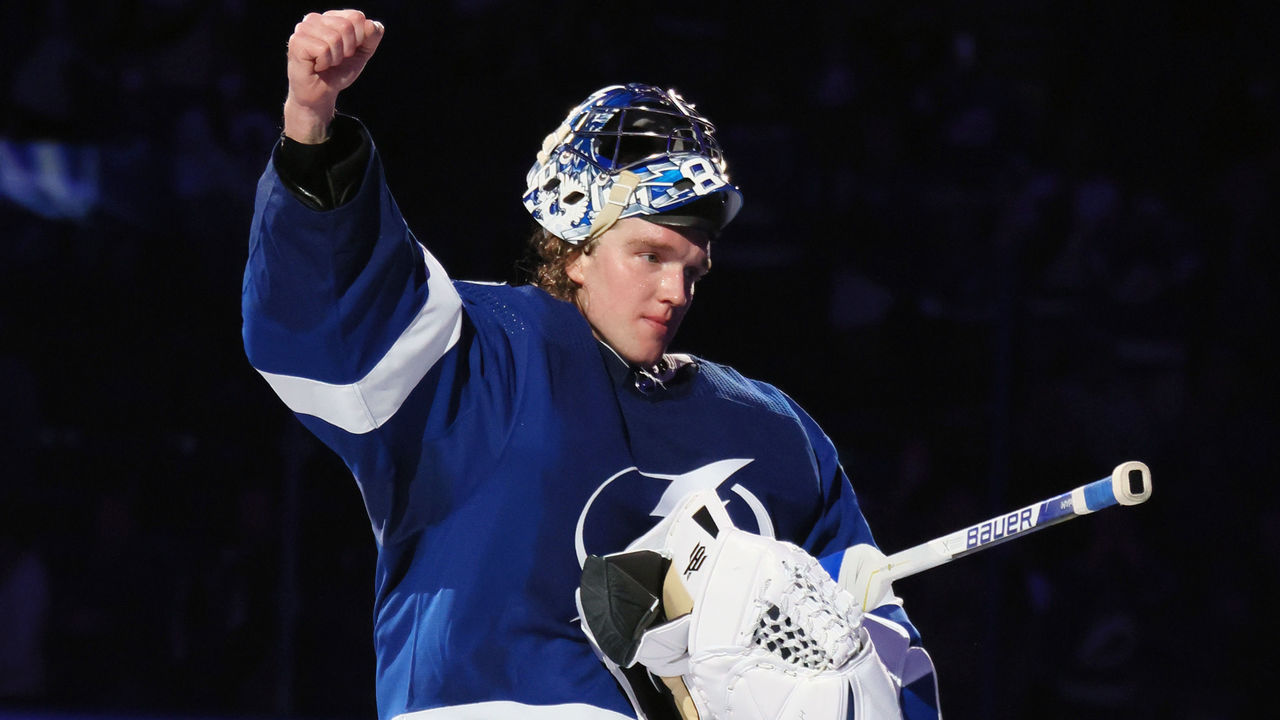 But why? Adam Francilia, a private goalie development coach/trainer who works with 10 NHLers, theorizes Russia has become so good because they don't try to shove goaltenders into a box at a young age. Instead, the "least robotic nation" encourages creativity and experimentation, which leads to well-rounded and adaptable goalies like Vasilevskiy, Shesterkin, and Sorokin.
"They teach all of the tools in the toolbox," Francilia said. "They expect all of their goalies to be able to use all of those tools, and then they let the goalies themselves decide which of those tools to use and how often they use them."
Finland, which has adopted a similar strategy, according to Francilia, is second on the goalie guru's power rankings. Canada, Sweden, and to a lesser extent, the USA, are too "cookie-cutter" in their approach to netminder development.
"Goaltending is equal parts science and art - that left-brain, right-brain thing," Francilia said. "In North America, we have to do a much better job of allowing the artistic side within these guys to come out. We have to stop and say, 'OK, let's take the tools you've learned so far and go discover who the artist is.'"
Jeannot does it all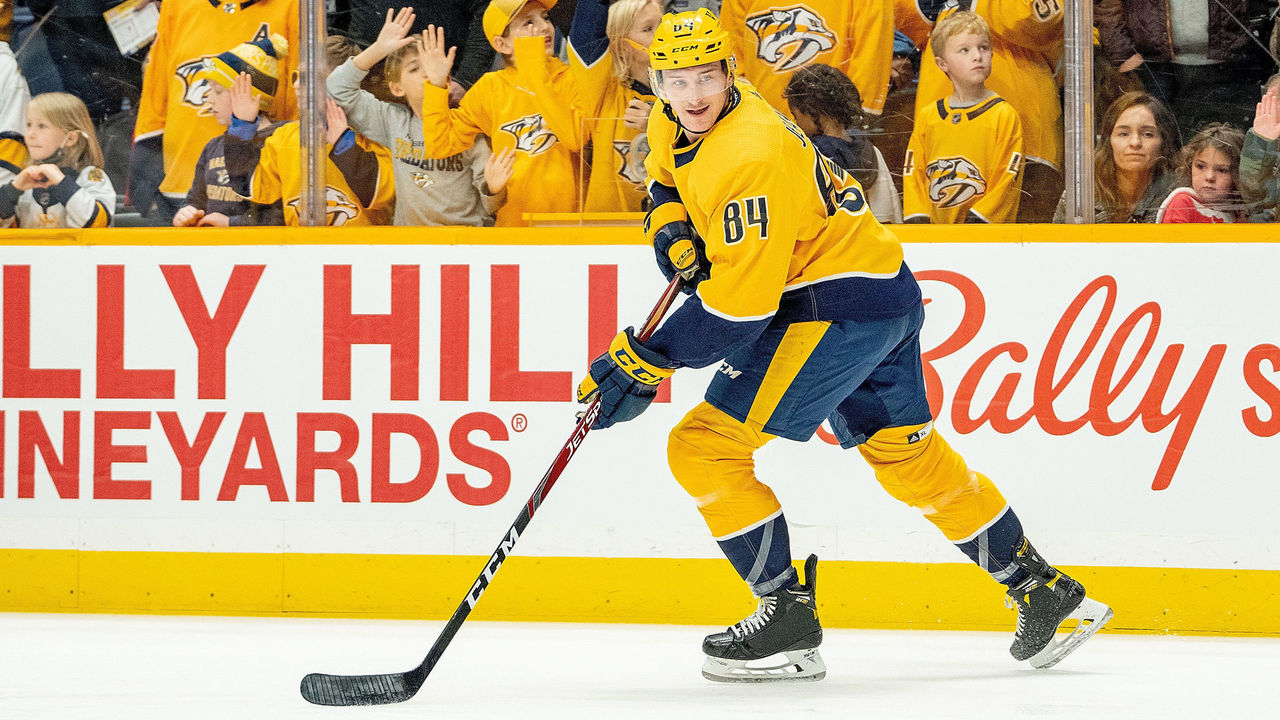 At the break, there are three sure-fire Calder Trophy candidates: Trevor Zegras of the Anaheim Ducks, and Moritz Seider and Lucas Raymond of the Red Wings. Each has a legitimate case to win rookie of the year.
Another Detroit player, goalie Alex Nedeljkovic, and Florida Panthers two-way forward Anton Lundell would probably round out most voters' ballots right now.
One rookie who doesn't seem to be getting his due is Tanner Jeannot, the Nashville Predators' feisty sharpshooter. Jeannot quietly leads all first-year players in goals (14), and only one has been on the power play.
"His game has so much substance to it," Nashville's head coach John Hynes said in a recent interview. "He doesn't really play on the power play (only 14:25 all year). He's one of our top-two penalty killers. He plays 15, 16 minutes a night total, and it's mostly hard minutes, a lot of D-zone starts. And he's producing offense in probably the most difficult way you can - at even strength."
It's rare for a rookie, even one as mature as the 24-year-old Jeannot, to embody the identity of his team. The crash-and-bang Preds rank first in the NHL in total fights and fifth in hits per game, with Jeannot leading the way in both categories (eight fights and 151 hits through 46 contests). The 6-foot-2 pest feeds off the intensity.
"It's no fluke: Tanner's a big, strong guy who's a fierce competitor," Hynes said. "He's got the physical abilities to play physical. Him, Yakov Trenin, Colton Sissons, and Mark Borowiecki - these guys are competitive, and they play hard. They're not just guys who run around, hit guys, fight. They've got good instincts, they can score. And Tanner's definitely been a big part of that."
Parting thoughts
Rocky Wirtz: A few days later, I'm still trying to process the toddler-style outburst from the Chicago Blackhawks owner. Zero accountability from somebody who should be begging for the public's respect. I can't imagine how Kyle Beach (and other Brad Aldrich victims) felt while watching Wirtz's condescending and combative responses to fair questions from reporters. There could be new lawsuits filed against the Hawks soon, according to TSN.
Skill competition: From a pure curiosity standpoint, I'm looking forward to the Fountains of Bellagio event this weekend. Two old-school events - fastest skater and hardest shot - also have my attention. Predictions for top three finishers: Connor McDavid (duh), Adrian Kempe, and Jordan Kyrou in fastest skater, and Victor Hedman, Adam Pelech, and Timo Meier in hardest shot.
Florida Panthers: There's a debate to be had over who the best team in the NHL is, but Florida is unquestionably the scariest offensive squad. The Panthers are relentless on the attack. Their speedy skaters and dizzying puck movement leave opponents lost on defense. They've scored eight goals in a contest three times, just one off the salary-cap era record with 35 games remaining. The 32-10-5 club boasts an incredible 11 players with 20 or more points at the break, including Jonathan Huberdeau and his league-leading 64.
Takes, Thoughts, and Trends is theScore's biweekly hockey grab bag.
John Matisz is theScore's senior NHL writer. Follow John on Twitter (@MatiszJohn) or contact him via email (john.matisz@thescore.com).
Comments
✕
Giroux trade partners, Gagner still evolving, and Russia's goalie factory
  Got something to say? Leave a comment below!