Hurricanes roast Marchand, Bruins on Twitter after blowout win
Steve Babineau / National Hockey League / Getty
Brad Marchand isn't willing to let things go after his taunt of Vincent Trocheck backfired spectacularly.
Hours after the two forwards exchanged barbs through the media Tuesday, Trocheck's Carolina Hurricanes walloped Marchand's Boston Bruins by six goals.
Earlier in the day, Trocheck responded to a question about whether his playing style is similar to Marchand's by asking, "Are you calling me a rat?"
Marchand fired back in an Instagram post by writing, "This is like comparing a Lambo to a Prius," with a side-by-side comparison of their statistics. He deleted the post before the game.
The Hurricanes had some fun with the lopsided victory following the afternoon's back-and-forth:
On Wednesday, Marchand replied to the first Hurricanes tweet, but Carolina burned him right back.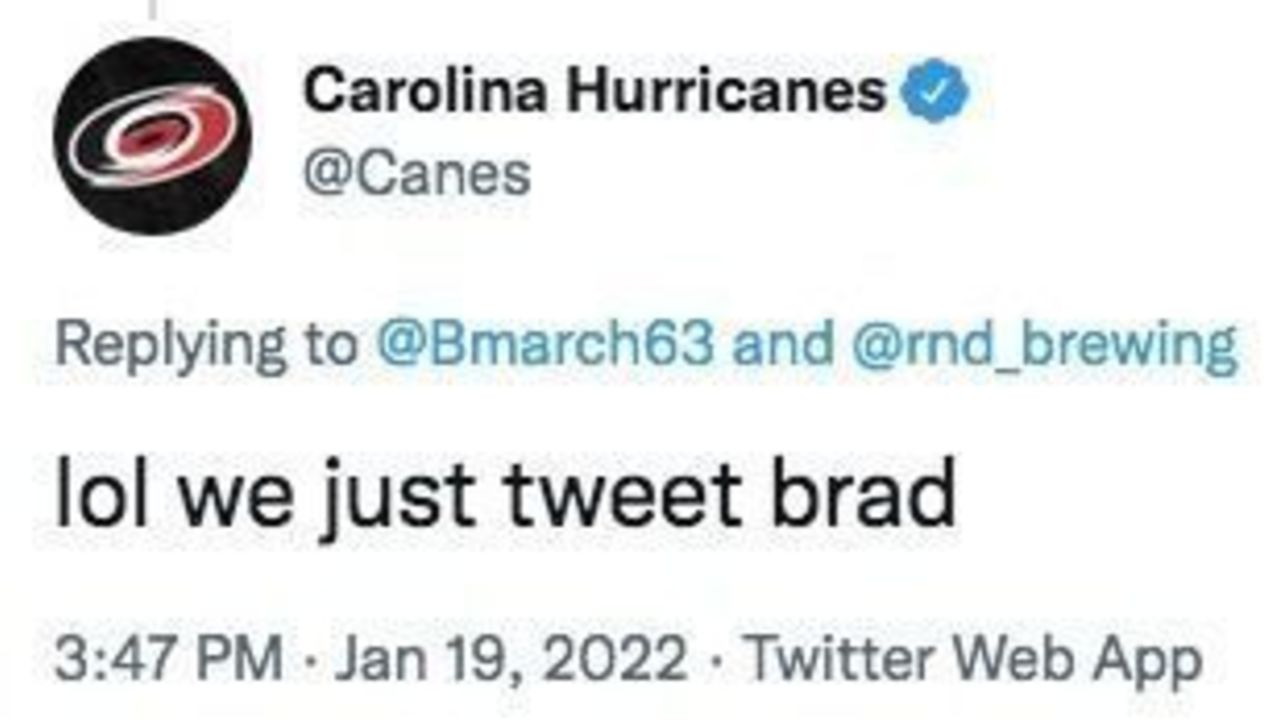 The Hurricanes will battle the Bruins in Boston again on Feb. 10.
Comments
✕
Hurricanes roast Marchand, Bruins on Twitter after blowout win
  Got something to say? Leave a comment below!