Now what? Maple Leafs have put themselves in an impossible position
Morgan Rielly, the Toronto Maple Leafs' longest-tenured player, crouched over and lowered his head. Jason Spezza, possibly on the ice for the final time as an NHLer, rested his chin on the knob of his stick and stared into the middle distance. Other players slumped similarly, each wearing a chunk of the elimination loss.
For an entire year, all that mattered to the Leafs and their tortured fan base was advancing past the first round of the playoffs. Not necessarily a Stanley Cup - no, no, just four wins in 13 days to break an 18-year drought.
The fourth win slipped through their fingers Saturday at Scotiabank Arena, the dynasty-chasing Tampa Bay Lightning emerging victorious in a 2-1 Game 7. The Leafs are now a miserable 0-6 in playoff series in the Auston Matthews era.
"We're getting sick and tired of feeling like this," Mitch Marner said postgame.
OK, so now what?
Making sense of the exit
Let's get one thing straight: Unlike against the Boston Bruins in 2019, Columbus Blue Jackets in 2020, and the Montreal Canadiens in 2021, the Leafs didn't throw away this series. There was no collapse against Tampa Bay.
Sure, the first four games were decided by wide margins. But Games 5, 6, and 7 were tight, and the Leafs didn't wilt under the pressure. Previous teams lacked pushback in key moments; this one didn't.
It is, of course, no consolation to devastated Leaf fans, but the series numbers were basically even - 416-397 Leafs in shot attempts, 216-215 Leafs in shots on goal, 22.9-22.2 Leafs in expected goals, and 24-23 Leafs in goals.
That's largely because all four of Toronto's star forwards showed up. Matthews was a mad man, pacing all skaters in goals, points, attempts, hits, and takeaways. Marner, who averaged 22:56 a night, tied for the lead in assists. John Tavares started off poorly, as noted by fans and media, but finished the series with six points and plenty of defensive highlights. William Nylander had his moments of brilliance, too, shining in even-strength action.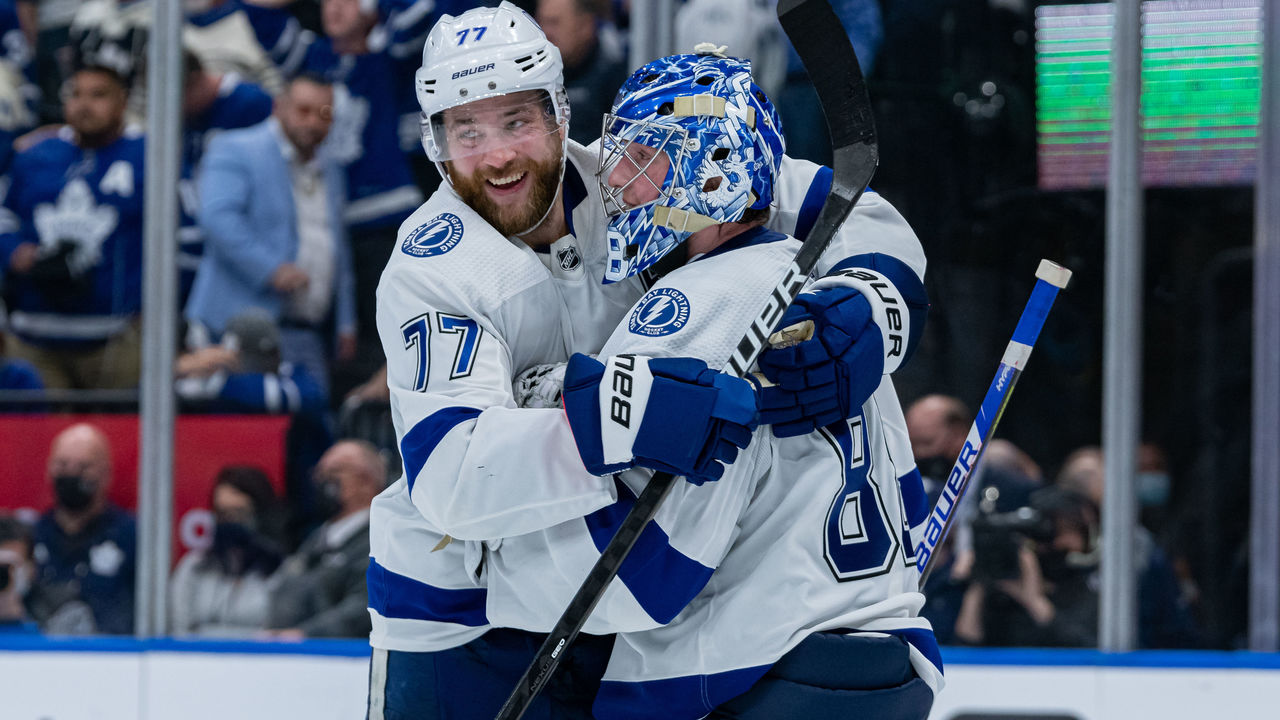 The Leafs took too many penalties - many of them earned, a handful unearned, and a few borderline, including the controversial interference call on Justin Holl in Game 7. One could argue it made a difference in the 4-3 series loss, though blaming the penalty tally and nothing else would be lazy and unfair.
Meanwhile, the other team had a say in the outcome. Tampa Bay battled. Some notable performances include Victor Hedman dominating in all three zones; Anthony Cirelli and Brayden Point (until he got hurt in Game 7) making life difficult on Matthews and Marner; Nick Paul generating bottom-six offense; and Andrei Vasilevskiy saving his best goaltending for the final four periods.
The Leafs were ahead 1-0, 2-1, and 3-2. They didn't close out the series, and that's on them. It doesn't matter if the opponent is barely good enough to appear in the playoffs or the two-time defending Stanley Cup champions, you must figure out a way to capture that fourth and final win.
Yet, by and large, they played well. That complicates everything.
Does the process still matter?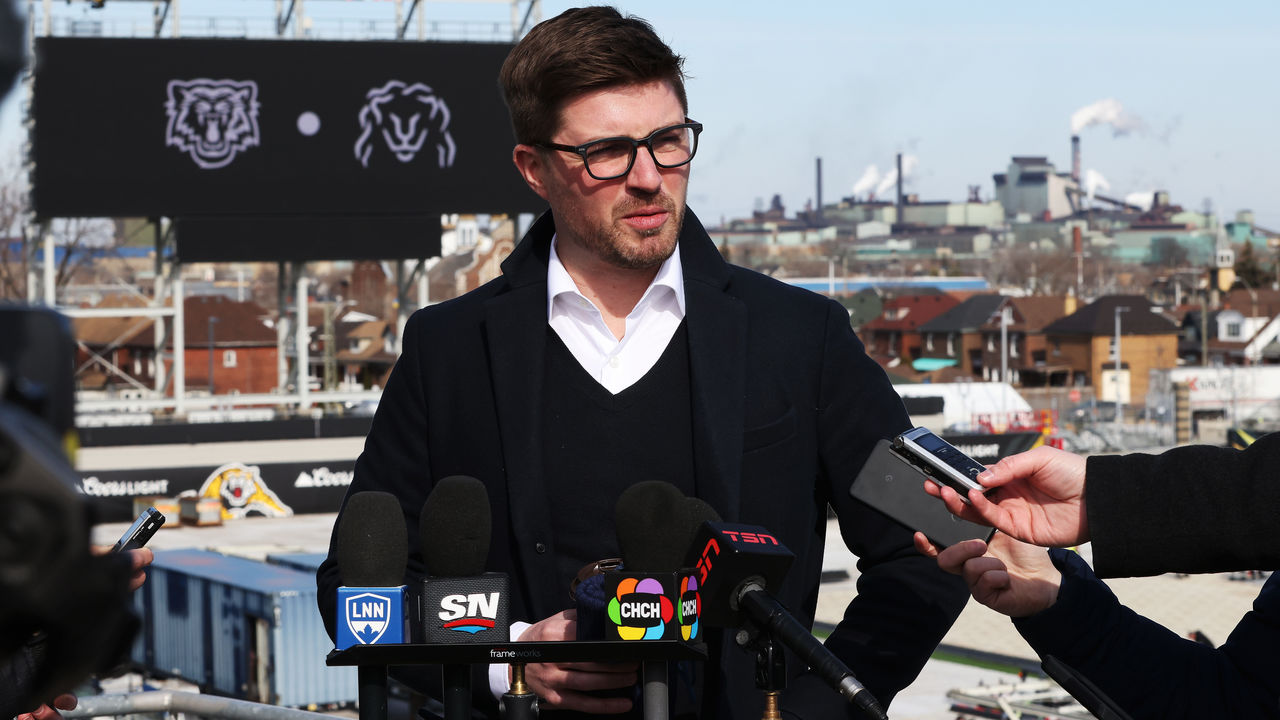 At which point does a lack of playoff success trump an effective process?
Last offseason, the Leafs were at a crossroads. They'd recorded the highest regular-season points percentage in franchise history but collapsed against Montreal in the playoffs. Toronto had the option of walking through one of three doors: make major changes to the roster, tinker with it, or stay the course.
President Brendan Shanahan and general manager Kyle Dubas tinkered.
Now, fresh off franchise highs in wins and points but another first-round exit, the organization must decide if Shanahan and Dubas deserve to keep their jobs. Nobody bats 1.000 with trades and signings, so there are a few transactions they'd like to reverse. But there's no denying the tandem has built - to borrow Lightning coach Jon Cooper's phrasing - "a hell of a team."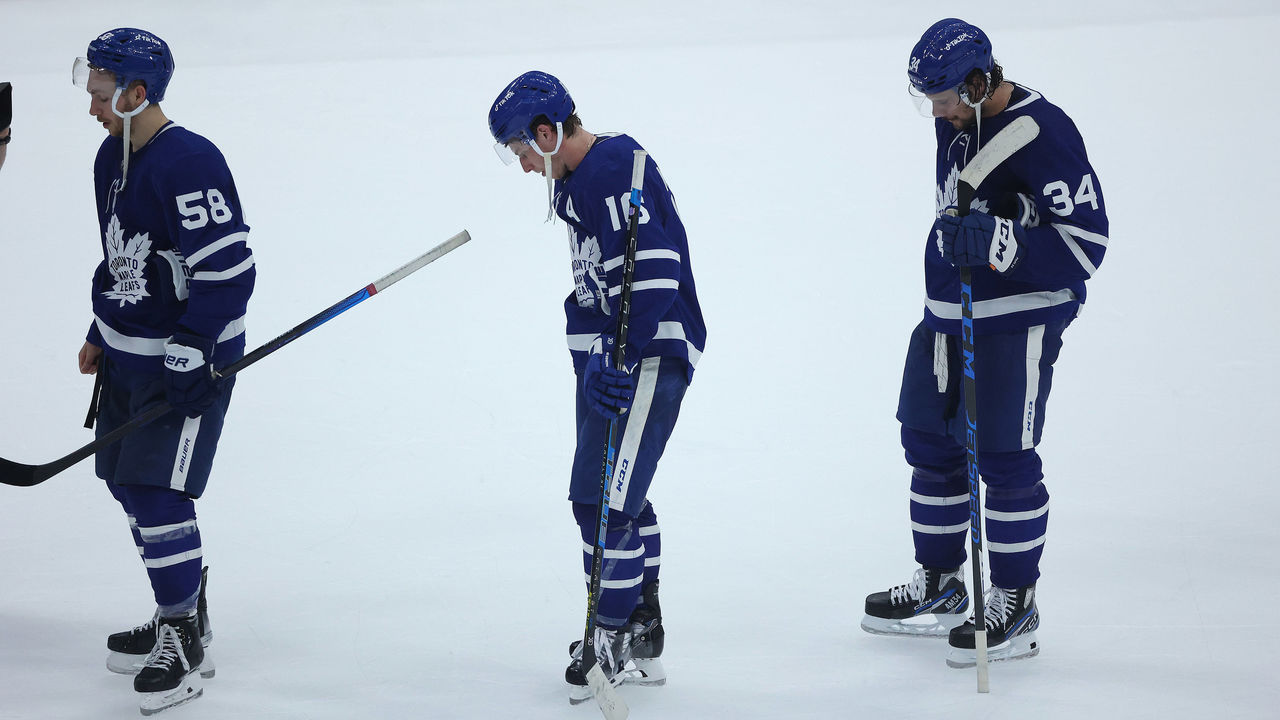 If both men return, the attention shifts to Sheldon Keefe.
Factoring in the full body of work over two-and-a-half seasons, Keefe doesn't deserve to be fired. Cooper didn't outcoach him, and it's not as if Keefe's coaching style is outdated. But he'd be an easy fall guy. Perhaps ownership sees that longtime NHL bench boss Barry Trotz is a free agent and encourages Dubas to pounce. Maybe. It just seems highly unlikely.
That said, pro sports is a results-driven business. The objective is to win.
As the old saying goes, the definition of insanity is doing the same thing over and over again and expecting different results. The Leafs have fired a high-profile head coach, brought in new assistants, improved defensively, become harder to play against, and found a collective "killer instinct," so they haven't sat on their hands. However, the results have remained the same over the course of Matthews' six-year career.
You never want to make drastic changes for the sake of making changes. The grass isn't always greener. Still, shaking up the organization in some way, shape, or form should be on the table for ownership and the front office.
Again, when does a lack of playoff success trump an effective process?
Potential player movement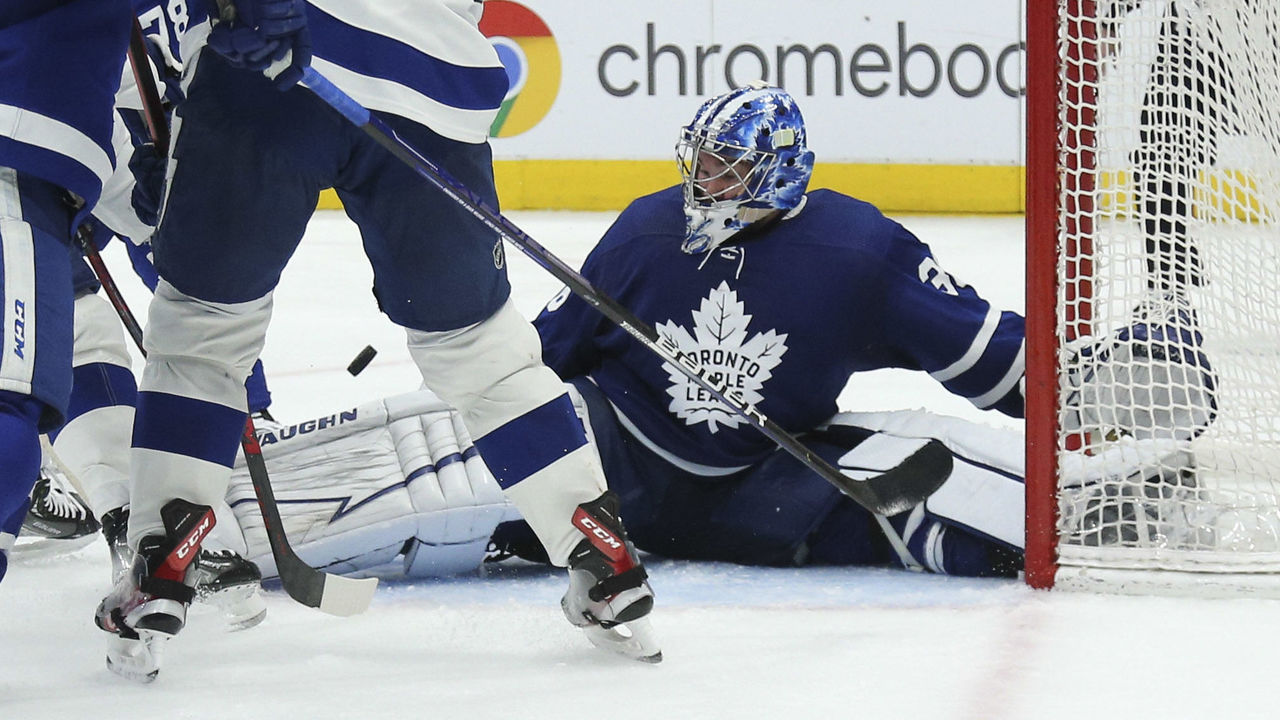 Let's assume for a moment that Shanahan, Dubas, and Keefe aren't canned. And that Matthews, a generational goal-scorer who doubles as one of the NHL's elite two-way centers, is untouchable in trade talks.
Matthews, 24, becomes an unrestricted free agent following the 2023-24 season. Nylander, 26, is up then, too, while Marner, 25, and Tavares, 31, are part of the 2025 UFA class. So, there's a two-to-three-year window to win with the Big 4.
Management could run it back and hope for a breakthrough. Or - and this route would require creativity - the Leafs could move Marner, Tavares, or Nylander.
Dealing Marner would be risky business given his five-on-five chemistry with Matthews and his immense value on special teams. It's safe to assume the package in return would have to be enormous for Dubas to consider bidding farewell to such a top-flight winger.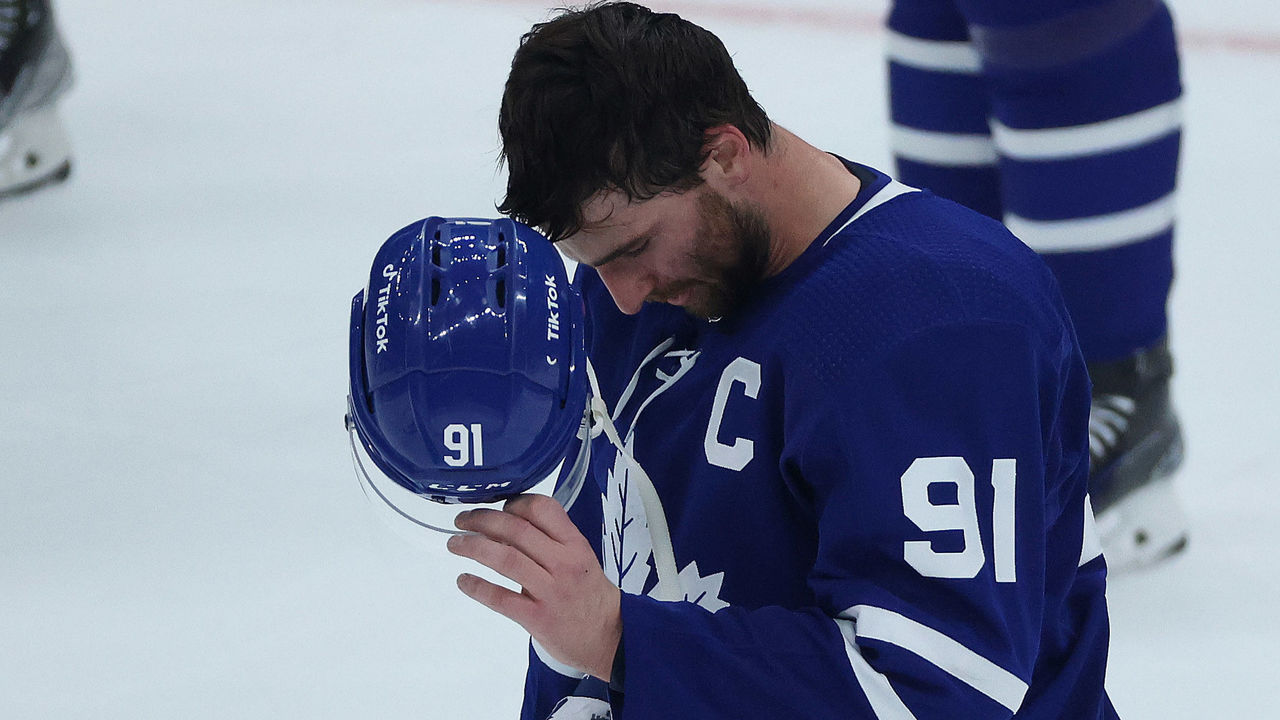 Dealing Tavares would be nearly impossible. There wouldn't be a robust market for a player who's shown signs of slowing down despite making $11 million annually. Plus, the captain has trade protection, which all but rules out a salary-dump scenario.
Dealing Nylander would be kind of stupid. He's a game-breaking talent who produces a point per game, and his $6.9-million cap hit has become a bargain. You could justify trading Nylander, but, like with Marner, good luck hitting a home run. His value, for his contract, would be hard to replace.
The X-factor is goalie Jack Campbell. The pending UFA is due for a significant raise this offseason, and the Leafs are interested in re-signing him. But maybe they talk themselves into chasing a big-name free-agent netminder (see Marc-Andre Fleury) or making a trade, even though options would be limited.
It wouldn't be a knock on Campbell, who rose to the occasion for his team against Tampa Bay and appears to be an average NHL starter. Chasing a big-name goalie would instead be a way for Dubas to ensure the most important position is a true source of strength. It's a long shot, but not an entirely crazy idea on paper.
Defensemen Mark Giordano and Ilya Lybushkin, as well as forwards Ilya Mikheyev, Colin Blackwell, and Spezza, are the club's other UFAs. Due to health, play, money, or a combination of factors, Jake Muzzin, Pierre Engvall, Alexander Kerfoot, and Petr Mrazek are four other players to monitor this offseason.
There'll be turnover, like there is every year for every team. But come this fall, the Leafs will still be 0-6 in playoff series in the Matthews era despite a quality roster and effective process. Keefe might have put it best in his post-Game 7 media availability.
"This one's tough," the Leafs coach told reporters of another early exit, "because I really feel like we're a lot closer than it appears."
John Matisz is theScore's senior NHL writer. Follow John on Twitter (@MatiszJohn) or contact him via email (john.matisz@thescore.com).
Comments
✕
Now what? Maple Leafs have put themselves in an impossible position
  Got something to say? Leave a comment below!