Who's truly elite? Taking stock of the NHL goaltending landscape
Getty Images / Photo illustration by Nick Roy / theScore
There's a quote attributed to Jacques Plante that still hits the mark today, nearly a half-century after the legendary Montreal Canadien's last game.
"Only a goalie," Plante said, "Can appreciate what a goalie goes through."
Back then, Plante was probably talking about pain thresholds in an era of primitive equipment. In 2022, his quote can relate to the overall sophistication of the position: Playing goalie is arguably the most unique role in all of sports, and oftentimes, we non-goalies like to lean on experts for nuanced analysis.
With that in mind, and with NHL All-Star festivities starting Friday, theScore reached out to five goaltending experts to form a midseason roundtable:
Darren Pang - TV analyst for TNT and other outlets, former NHL goalie
Adam Francilia - private goalie development coach/trainer
John Healy - vice-president of data collection for Clear Sight Analytics
Rob Gherson - founder/coach for Conscious Goaltending, former AHL goalie
Paul Campbell - writer for InGoal Magazine
In five separate conversations, we asked the experts four main questions:
Who are your Vezina Trophy frontrunners halfway through the season?
Who do you consider to be in the "truly elite" tier of NHL goalies?
Which goalie has the highest ceiling among the 26-and-under group?
If you could pick any active goalie, who would you start in a Game 7?
OK, let's get to their answers and rationale.
Vezina frontrunners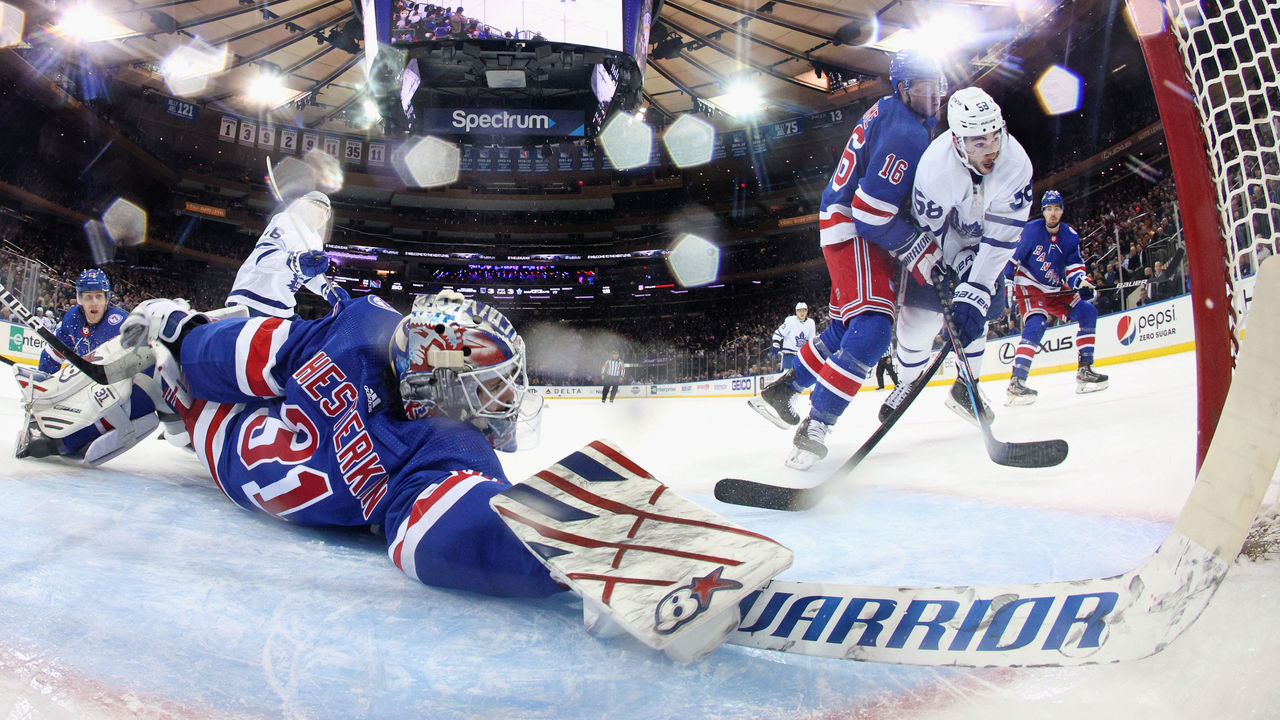 All hail Igor Shesterkin.
Every single expert had the New York Rangers' star goalie either as their clear-cut midseason Vezina pick or part of a very small group of leading candidates.
"Both from the eye test and from any statistical measure that we have," Campbell said, "he is a frontrunner this year."
"They're going from Hank to Shesterkin with no hiccup," Healy said of the post-Henrik Lundqvist era in New York. "It's like going from Favre to Rodgers. You go from great to great."
Among the 32 netminders with 800 or more minutes played, Shesterkin leads the NHL in save percentage (.937), goals saved above average (25.64), and goals saved above expected (23.51), according to Evolving Hockey. (The 26-year-old Russian was also first in theScore's latest Vezina power rankings.)
Healy and the staff at Clear Sight Analytics manually track and categorize every scoring chance generated in NHL games. This thorough data set allows them to grade the defensive environments each puck-stopper operates within and ultimately offer a fuller picture of who's excelling between the pipes.
As displayed below, Shesterkin sits second to St. Louis' Ville Husso in one key Clear Sight stat - SV% Differential, which measures the gap between a goalie's SV% and the expected SV% of an average goalie in the same environment.
To summarize, Shesterkin is putting up tremendous numbers while not only playing behind an unspectacular defensive squad but also facing twice as many scoring chances as Husso. Another layer of context: Shesterkin's performing at a rockstar level under the lights of Madison Square Garden.
"Those external parameters can't be underestimated," said Francilia, whose client list features 10 NHL netminders, including Connor Hellebuyck and Frederik Andersen. "As far as Shesterkin's play is concerned, he's just been so consistent, so reliable. I love the structure and foundation in his game."
Juuse Saros was the only other goalie all five experts labeled a Vezina frontrunner. The 5-foot-11 heir to Pekka Rinne's throne in Nashville followed up a phenomenal stretch run in 2020-21 with a .927 SV% in 38 games this campaign. Saros is well-rounded - supremely athletic and intelligent, plus technically sound. "He doesn't just rely on Cirque du Soleil," Francilia said.
Pang, who's 5-foot-5, is a huge Saros fan. He likes to advocate for goalies of smaller stature, in general, because talent evaluators have developed a strong bias towards tall prospects. He nearly lost it recently when two general managers informed him they'd instructed their scouts to outright ignore all goalies under 6-foot-3.
"To me, that's a little bit silly and disrespectful. There are going to be exceptions to that rule, and Saros certainly is that," Pang said.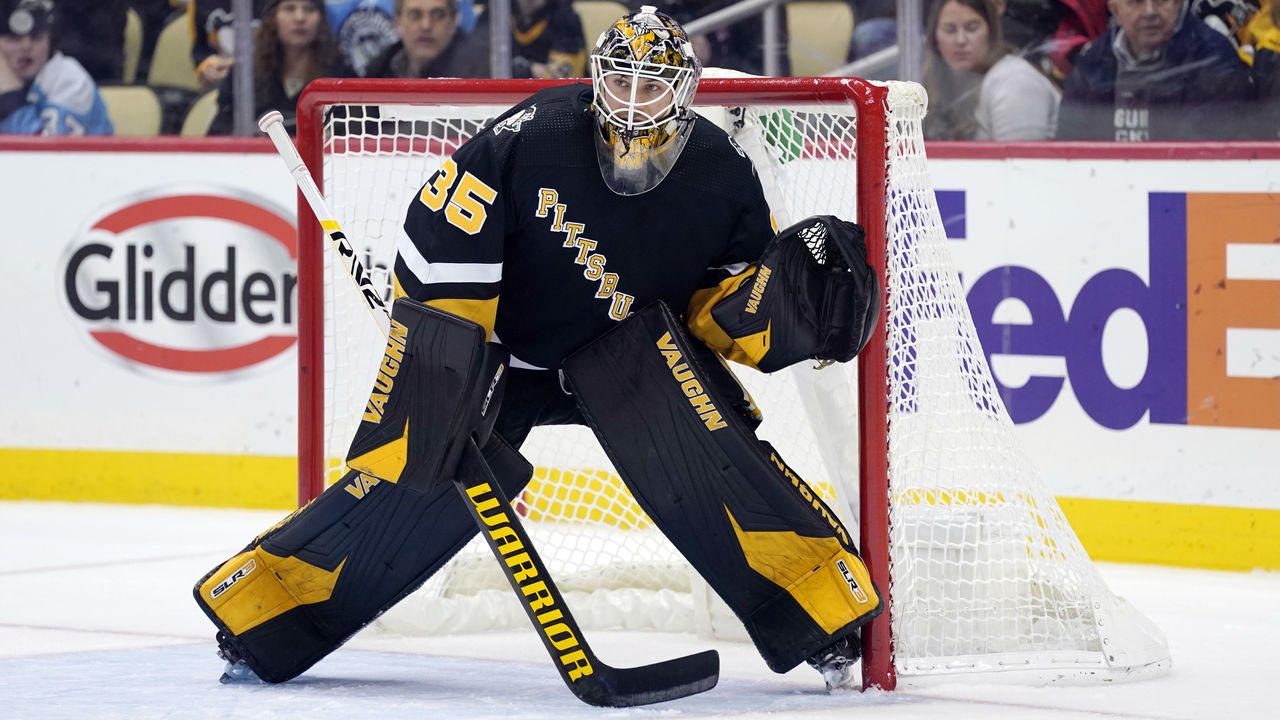 Pittsburgh's Tristan Jarry, Tampa Bay's Andrei Vasilevskiy, and Carolina's Andersen also received some frontrunner love. This is where the "who might win" list gets tangled up in the "who should win" list. The voting body (GMs) tends to place a premium on wins, games started, and team success, and all three rank top-five in wins and top-15 in starts while playing for contenders.
As Campbell explains, Vasilevskiy has a distinct "glow" to him as the guy who has won a Vezina, a Conn Smythe, and two Stanley Cups since 2018-19.
"Even when Carey Price started performing more poorly over time, there were a few years when people still recognized him as maybe the best goaltender in the world - if healthy," Campbell said. "Vasilevskiy certainly isn't declining, but he's getting a little boost from that glow so far this year. He's probably going to be in the mix for the Vezina, even though he shouldn't take top spot."
Calgary's Jacob Markstrom, Vancouver's Thatcher Demko, and Toronto's Jack Campbell (no relation to Paul) got passing mentions for the Vezina, too.
'Truly elite' tier
The first and second topics of this exercise may seem redundant.
After all, aren't Vezina front-runners inherently elite? Yes … and also no.
They're elite right now - through the first half of 2021-22. By asking the experts for a list of "truly elite" goalies, on the other hand, we were focusing on the full landscape. Streakiness aside, who are the top dogs at the position?
While nobody offered identical lists, all five experts did tap the Russian Vasilevskiy and the American Hellebuyck as members of the "truly elite" tier.
"Vasilevskiy's such an incredible athlete, and his technical ability is really good, too," said Gherson, who started coaching in 2009 after four years in the minors. "Sometimes he'll do something, and it's like, 'How did he make that save when he was way out in the white ice and came all the way across?' People shouldn't be able to travel that far and still be compact as they move."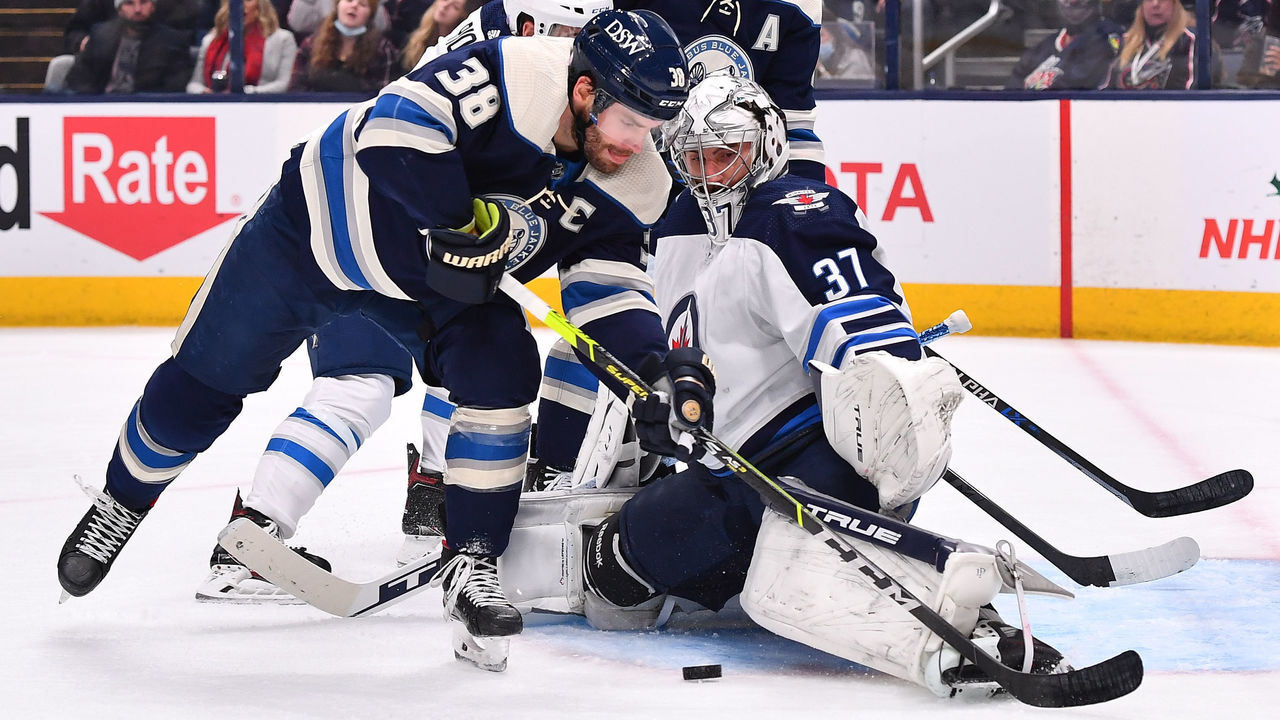 Hellebuyck, who is having a down year by his lofty standards, has challenged Vasilevskiy for best-in-the-world status over the past handful of years. The Winnipeg Jets' steadying force was a runner-up for the Vezina in 2017-18, won the award in 2019-20, and then finished fourth on the ballot last year.
Campbell credited Francilia for helping transform Hellebuyck's game.
"The stiller he is, the better he's going to look. The boy is massive," Campbell said of the 6-foot-4, 207-pound Hellebuyck. "He takes up a lot of space, and he knows how to use his body now. He's optimized that. As long as the defense is sufficient - it doesn't have to be great, and rarely is - he's going to be just fine. A lot of pucks are going to hit him, and he's excellent at that."
Meanwhile, both Shesterkin and Saros appeared on four of five lists. The single exclusion wasn't a knock on either goalie - two experts merely had different criteria for crowning a few high-end netminders as "truly elite."
Pang, for instance, divided a group of eight into two camps - Shesterkin, Vasilevskiy, Hellebuyck, and Chicago's Marc-Andre Fleury at the very top, and then Saros, Demko, Markstrom, and Anaheim's John Gibson a cut below.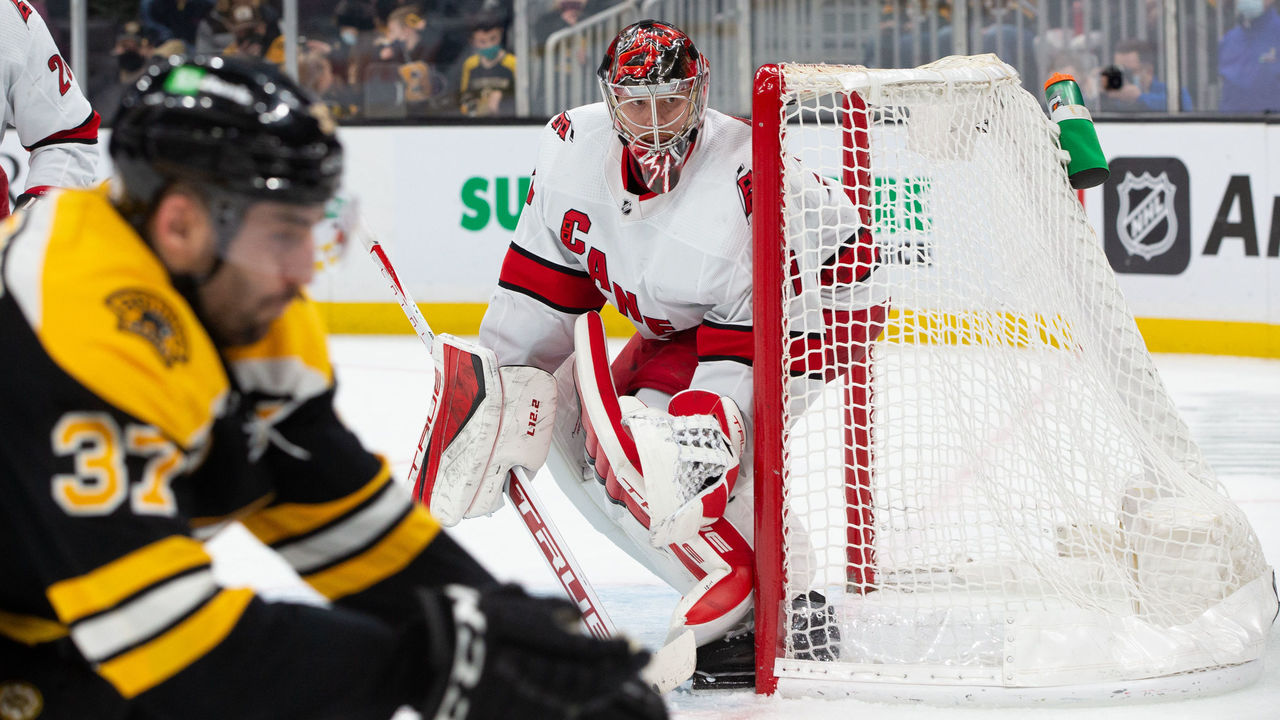 Francilia left Shesterkin off his "truly elite" list due to a relative lack of NHL experience. (Similar to Pang placing Saros in his second camp, Shesterkin instead made Francilia's "emerging category" alongside Demko and Markstrom.) Joining Vasilevskiy, Hellebuyck, and Saros on the main list? Fleury, Florida's Sergei Bobrovsky, and Andersen, who's having a career year.
Andersen boasts a .929 SV%, 16.49 goals saved above average, and 22.05 goals saved above expected through 30 games with the 31-9-2 Hurricanes.
"Freddie's put a lot of work into stabilizing his body and restructuring his stance so that when he moves, he moves in one piece," Francilia said. "The restructuring has essentially allowed him to keep his head in an optimal position, so his eyes can read the play, and he can see the puck in a much more consistent way. It's almost like the game is slowing down for him."
Highest ceiling
Jarry. Saros. Demko. Husso. Shesterkin. Carter Hart. Alex Nedeljkovic. Ilya Samsonov. Ilya Sorokin. Spencer Knight.
That's an incomplete rundown of NHL puck-stoppers currently age 26 or younger. Plenty of options. Yet, perhaps unsurprisingly, all five experts picked Shesterkin as the 26-and-under netminder with the highest ceiling.
"The biggest and, really, only question that I would raise with Shesterkin is that he's injury-prone," Healy said. "So, either he's going to change the way he trains in the summer, or he's going to be a guy where six, seven years from now, his body starts breaking down. The team is going to be like, 'Can we deal with that groin injury for three weeks every season if our goalie is getting a cap hit like Bobrovsky at the $9-10 million mark?' That's tough to swallow."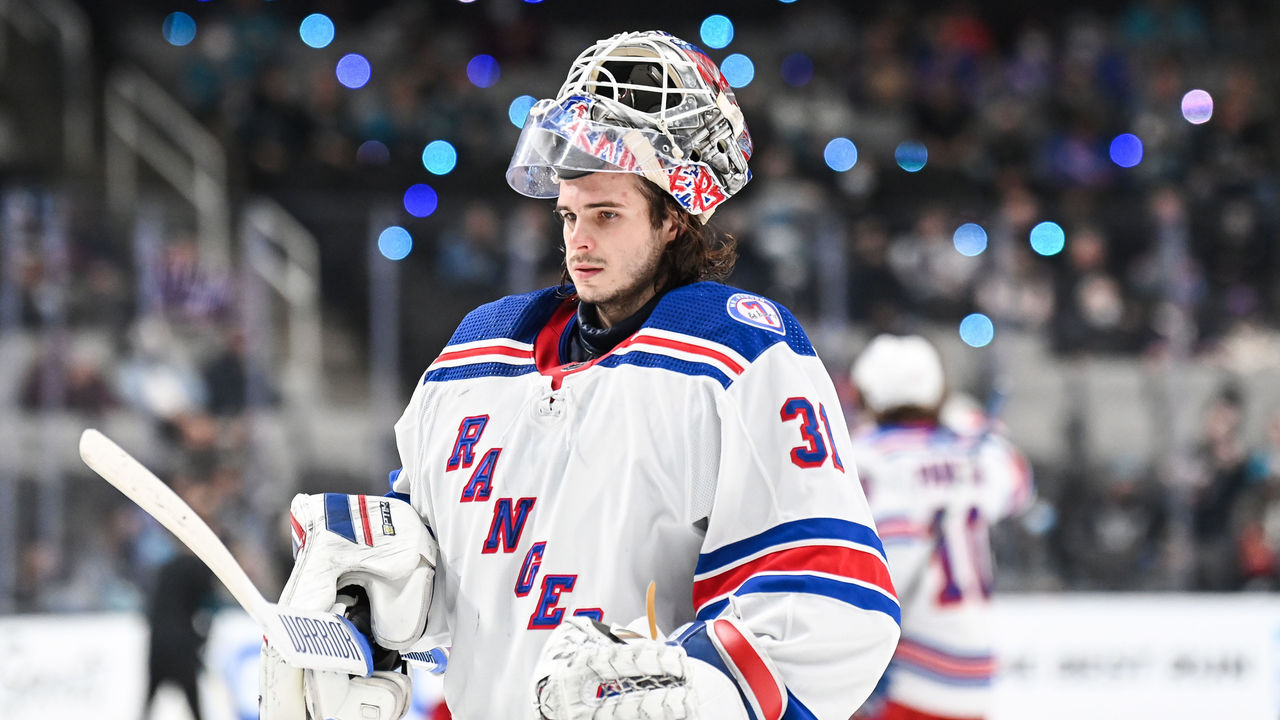 Gherson, for one, couldn't be higher on Shesterkin's future - the former member of the Rangers organization also worked closely with Benoit Allaire, the club's well-respected goalie coach. In the next breath, Gherson highlighted Jarry's underrated campaign (.923 SV%) and untapped potential.
"He moves very explosively, but when he moves, he also doesn't open up any holes," Gherson said, adding Vegas' Robin Lehner is exceptional at this skill.
Also receiving consideration from the experts in this crystal-ball category: Saros, Demko, the Islanders' Sorokin, and Florida's Knight.
Game 7 guy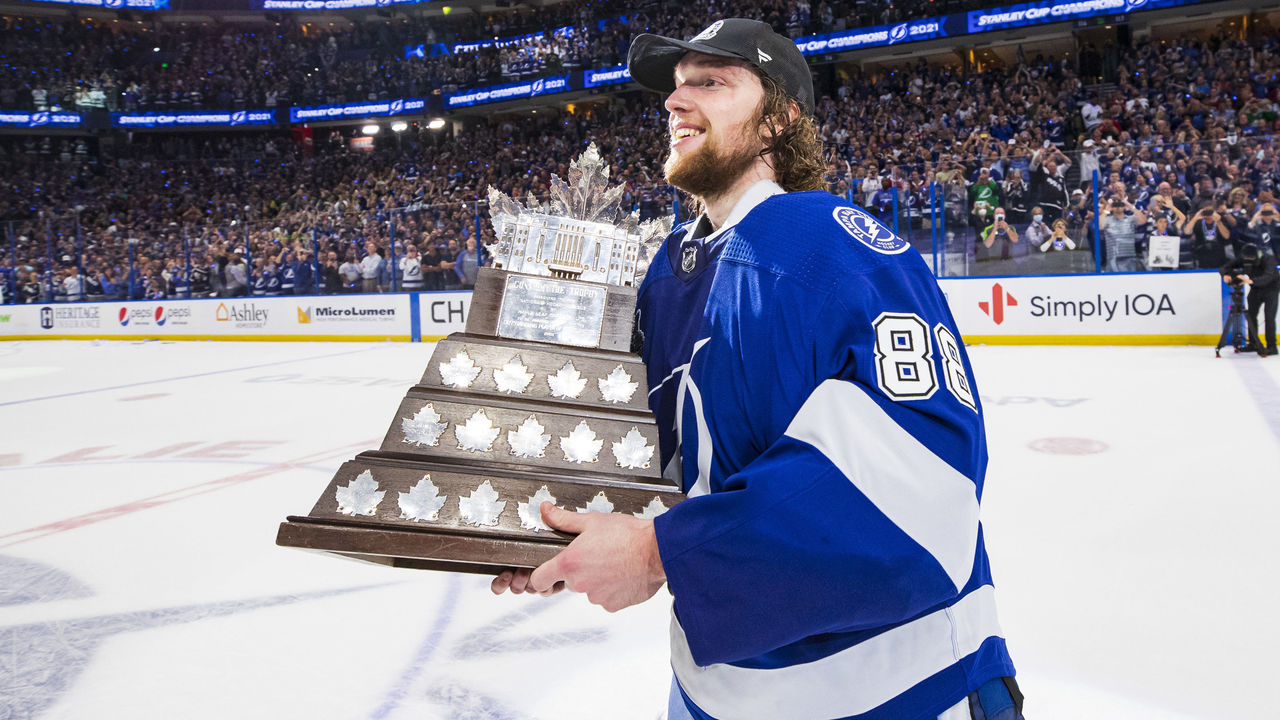 Proof of concept.
It's perhaps unfair to his peers - some of which haven't competed in the postseason - but Vasilevskiy's track record of experience and execution is a significant reason why four of five experts chose the future Hall of Famer as their hypothetical Game 7 goalie (Campbell went with Shesterkin).
Vasilevskiy's the last line of defense for the two-time defending champions.
"I just think he's got such a commanding presence, a feel for the net, a feel for the game, and an ability to bounce back after a bad goal," Pang said. "He shrugs things off really, really well. He's intimidating in the net because of his size and his athleticism, too. I think he moves post to post just so, so well."
"How many goalies," Francilia added, "can skate into a Game 7, and before the puck drops, it's already 1-0?"
John Matisz is theScore's senior NHL writer. Follow John on Twitter (@MatiszJohn) or contact him via email (john.matisz@thescore.com).
Comments
✕
Who's truly elite? Taking stock of the NHL goaltending landscape
  Got something to say? Leave a comment below!