Inside Troy Terry's eruption, early Hart conversation, and attendance woes
Sean M. Haffey / Getty Images
It's tempting to chalk up Troy Terry's blistering start to the season as nothing more than a flash of brilliance.
After all, Terry is the biggest individual surprise of 2021-22. He's already set career highs in goals (12) and points (22) despite appearing in just 17 games. The Anaheim Ducks right-winger is in elite company, trailing only superstars Leon Draisaitl, Connor McDavid, and Alex Ovechkin in the NHL points race.
Terry is a 2015 fifth-round draft pick who entered the season with a career points-per-game average of 0.37. As recently as last month, the speedster was perhaps best known outside of Anaheim for his heroics for the United States at the 2017 world juniors - not for anything he accomplished in 129 career NHL games over four seasons.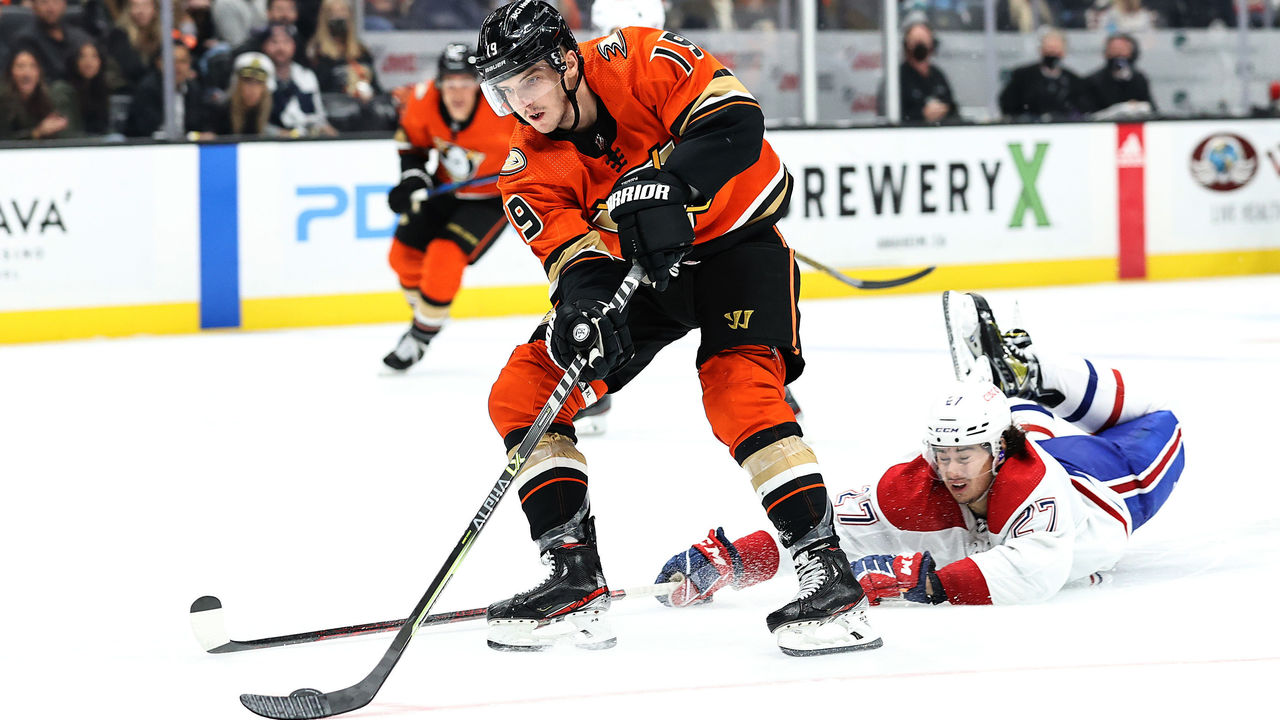 Punching above a point per game this season, which includes a 16-game point streak, has thus raised some eyebrows. On the surface, the sudden jolt in production could be considered a nice story that's mostly early-season noise - especially since Terry, who previously scored on 8.8% of his shots, is currently rocking a 27.9 shooting percentage.
Yet, upon reviewing the game tape, it's abundantly clear the 24-year-old Denver native has earned his points so far. He's scoring goals by using different parts of his skill set - in ways that should be repeatable - while developing chemistry with playmaking center Ryan Getzlaf. Which is all to say the inevitable drop-off probably won't be as dramatic as it may appear now.
"A lot of his goals are legit, and he could have more," Ducks assistant coach Newell Brown told theScore, referencing Terry's ability to score off the rush, after offensive-zone cycles, from the slot area, and via tips or deflections.
He added: "Maybe his shooting percentage will level out and be not quite as high as it is now. But he's not scoring goals where you say, 'Oh, he's got three empty-netters and a couple off guys' butts.' His goals have been pretty well all good goals, well-earned goals. He's been dynamic out there."
Brown noted that Terry's attacking game was previously too focused on beating the opposition one-on-one. This year, through video sessions and chats with the coaching staff (as well as a noticeable personal push to fine-tune his game), Terry's started to mix in give-and-goes with teammates, while shooting the puck more often in general.
"That's what goal-scorers have to do now. They can't just be a one-trick pony," said Brown, who's in his 25th season behind an NHL bench. "They've got to be able to do a lot of different things, have a lot of tools in their toolkit in order to score goals because teams defend so well and so hard these days. That's one of the things that's made Terrs dangerous, too."
According to David Carle, one of Terry's coaches at the University of Denver, part of what made Terry such a slippery player in the college, junior, and minor-hockey ranks was his ability to come out of 50-50 puck battles with possession and ready to attack. Though never the biggest guy on the ice, he's traditionally been difficult to knock around because he's strong on his stick.
Terry, who's listed at 6-feet, 185 pounds, is still lean, and he won't be turning into a bull in a china shop anytime soon. But, from Carle's perspective, Terry's dedication to building muscle has certainly contributed to the breakout.
"He's now reaching peak maturation as a man," Carle said. "It's allowed him to do more of the things at the NHL level that he could do at previous levels."
The most encouraging sign to Brown is Terry's growth mindset. That willingness to learn and adjust on the fly will be tested in due time, as teams game plan against Terry and puck luck inevitably swings the other way.
"Everybody can be a flash in the pan," Brown said. "But I know he wants to continue this throughout an 82-game season and the rest of his career."
Draisaitl, McDavid, and the Hart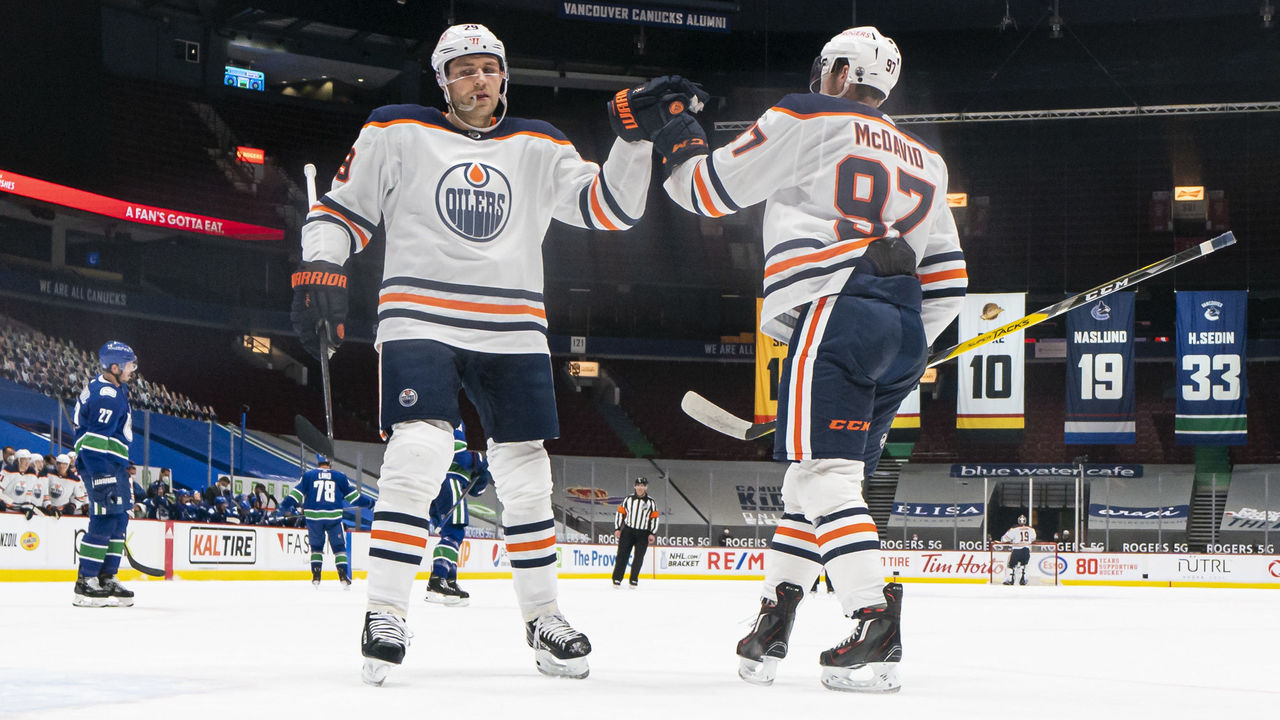 An interesting hypothetical: If the season ended today and you had a Hart Trophy ballot to fill out, who would occupy the top spot?
You could go with Washington Capitals sniper Ovechkin. Or another goal-scorer, Kyle Connor of the Winnipeg Jets. Or a goalie, the Toronto Maple Leafs' Jack Campbell or Frederik Andersen of the Carolina Hurricanes.
Or, you could tap a member of arguably the NHL's best offensive duo since Mario Lemieux and Jaromir Jagr - Leon Draisaitl and Connor McDavid. But even that's complicated: Which Edmonton Oilers stud is most deserving of MVP honors?
Based solely on goals and points, Draisaitl is the choice by a hair. He leads the league in goals with 17, and points with 33. At even strength, when the two are on the ice together roughly half the time, Draisaitl has recorded 20 points to McDavid's 15. The 26-year-old German is also occasionally deployed in a defensive role - such as three-on-five shorthanded situations - which has resulted in 23:16 of ice time, tops among NHL forwards.
On the flip side, McDavid has no peer from an entertainment standpoint. He's never going to lose the eye-test battle, even to someone as talented and creative as Draisaitl. So, if the statistics are tight, McDavid - the face of the NHL and an undeniable master in regard to pure skill - may actually win out.
Realistically, if ballots were indeed filled out this instant, Ovechkin could have the edge because of vote-splitting between the Oilers' duo. He's scored 12 goals in 17 games at 36 years old, and he's climbing up the rarefied region of the all-time goals list, moving up to No. 4 recently.
League-wide attendance woes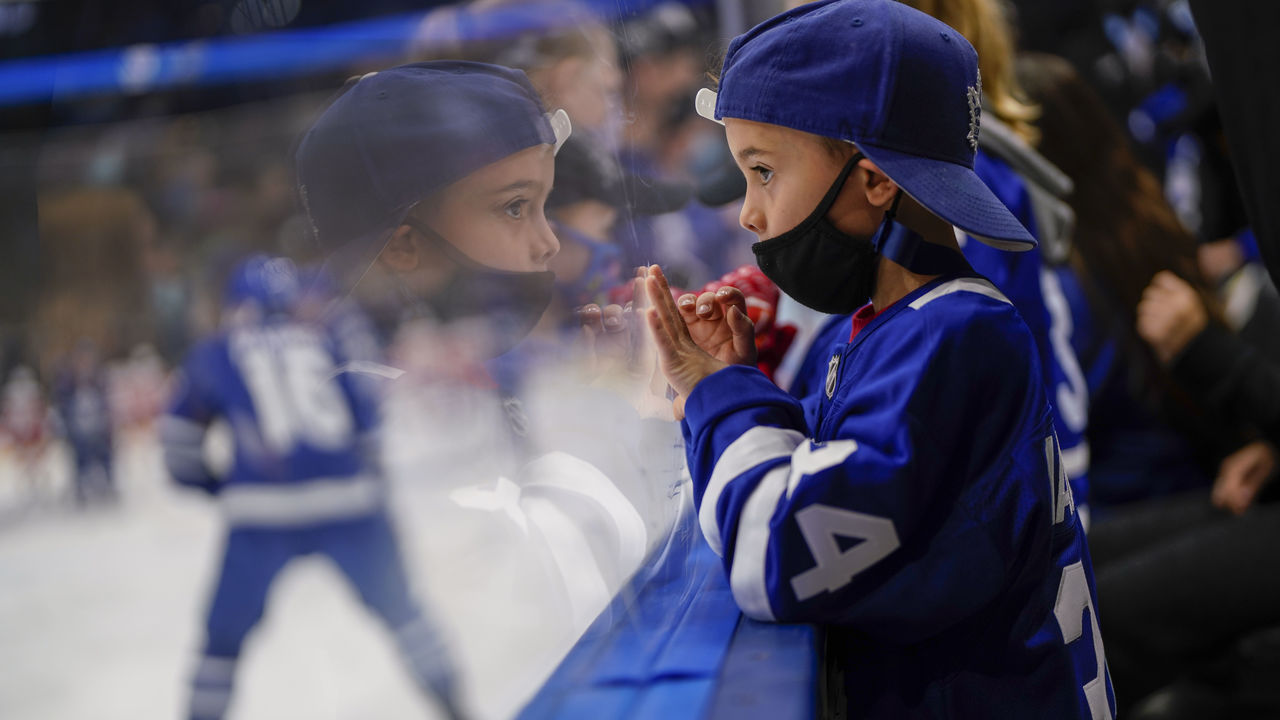 NHL attendance is down significantly, and it isn't a blip on the radar.
Some traditionally poor drawers, such as the Arizona Coyotes, are seeing even fewer fans than usual, which is not ideal but ultimately not surprising. Where the real concern lies is in many of the league's strongest markets.
Compared to averages from 2018-19 (the last full season before the COVID-19 pandemic), the Philadelphia Flyers, Detroit Red Wings, Edmonton Oilers, and Calgary Flames are all down roughly 3,000 fans a game; the Minnesota Wild, Pittsburgh Penguins, and Montreal Canadiens are down around 2,000; the Jets are down more than 1,500; and the Maple Leafs are down more than 500.
A decline of some kind was to be expected. With the pandemic ongoing, a not-insignificant number of hockey fans are still avoiding large gatherings. Plus, it's fair to say that, in general, North Americans have changed their behavior habits over the past 20 months, and are thus perfectly happy to watch sports from home.
The NBA is experiencing a similar decline, with most teams seeing a decrease in attendance between 2018-19 and this season, and 12 teams posting double-digit percentage losses. While losing teams such as the Indiana Pacers, Detroit Pistons, and Oklahoma City Thunder are down more than 25%, even quality teams such as the Denver Nuggets and LA Clippers are down more than 12%.
There are local factors, too. It's not easy supporting the Chicago Blackhawks right now - on and off the ice - and that could be reflected in a 4,000-person drop in attendance from 2018-19.
Meanwhile, the expansion Seattle Kraken have (unsurprisingly) run into no problems putting butts in seats. The two-time defending champion Tampa Bay Lightning and contending Capitals are also doing well.
No matter how you slice it, though, this is a troubling development for the NHL and its teams. Executives were banking on a rebound in 2021-22 after COVID-19-ravaged 2019-20 and 2020-21 seasons. No dice - yet, anyway.
Early-season worry scale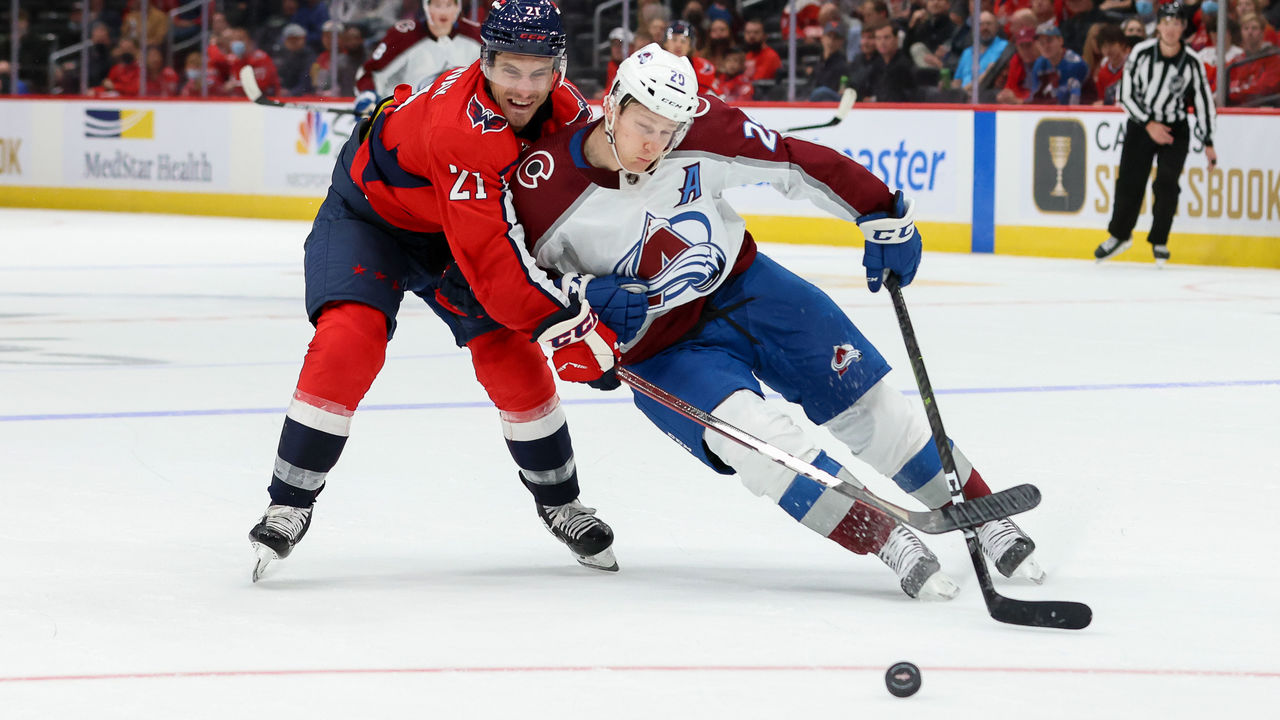 Heading into Friday's action, each NHL team has played between 13 and 19 games. While the sample size isn't massive, the season is well under way.
With that in mind, let's take a look at which preseason favorites should be worried by their uninspiring starts - and rate exactly how worried they should be. The top 10 teams listed on Hockey Reference's preseason Stanley Cup odds will be our pool of "preseason favorites" and we'll zero in on the three favorites with the worst points percentages so far in 2021-22.
Colorado Avalanche (.577) - 2/5 on the worry scale
It's hard not to be a little worried about Colorado, given the potential of this stacked roster and the club's recent playoff disappointments. Yet, despite dealing with a boatload of injuries, the Avs are trending up. After stringing together three convincing wins over the past week, the offense now sits third in the NHL (3.54 goals per game). Perhaps most promising, No. 1 goalie Darcy Kuemper has been stellar in November following a pretty rough start to his tenure in Denver.
Pittsburgh Penguins (.500) - 4/5
Sidney Crosby is still getting back up to speed, and the Pens continue to wait on Evgeni Malkin's return from injury. Those are two undeniable facts. A third fact: a .500 points percentage this far into the season, while competing in the gauntlet that is the Metropolitan Division, is worrisome. If Pittsburgh was in any other division, the concern would be tempered. Right now, they're seventh in an eight-team division and tied with the Buffalo Sabres for 12th in the conference.
New York Islanders (.462) - 3/5
As mentioned above, the Isles have played all 13 of their games on the road. That is no small variable - hence the 3/5 rating over, say, 4/5. Regardless, they are 30th in offense (2.23 goals per game) and don't boast enough game breakers to provide optimism for a turnaround there. That said, the Barry Trotz-coached squad has proven time and again that it can find other ways to win hockey games. Don't give up on the Isles yet.
Parting thoughts
Vancouver Canucks: Allow me to join the chorus and state that the root of the Canucks' problems is roster construction. Jim Benning should no longer be the general manager; firing him is Step 1. Firing coach Travis Green might wake up the players now, but in the longer term, it's a Band-Aid solution.
Stick tossing: Thumbs up to two of the flashier personalities among hockey's many young stars for getting clever with their overtime celebrations. Trevor Zegras pulled off a "Jack Hughes stick toss" on Wednesday, and I hope this silly brand of celebration continues.
Three-on-three: New IIHF president Luc Tardif said there's a possibility we'll eventually see a three-on-three tournament added to the Olympics' hockey offering. I need more details before I throw my support behind it, but the idea of a secondary hockey event - and one celebrating the beauty that is three-on-three overtime - is intriguing, to say the least. The three-on-three version of basketball made its debut in the Olympics this past summer.
Takes, Thoughts, and Trends is theScore's biweekly hockey grab bag.
John Matisz is theScore's senior NHL writer. Follow John on Twitter (@MatiszJohn) or contact him via email (john.matisz@thescore.com).
Comments
✕
Inside Troy Terry's eruption, early Hart conversation, and attendance woes
  Got something to say? Leave a comment below!