Ranking the NHL's 5 best goaltending duos
Bruce Bennett / Getty Images Sport / Getty
The NHL's goaltending landscape has drastically changed in recent years. Long gone are the days of Martin Brodeur appearing in 78 contests during a season. Teams are increasingly embracing the idea of having multiple NHL-ready goalies on the roster, which has led to numerous impressive duos forming around the league.
This list takes into account both goalies' individual talent rather than the overall strength of a team's tandem. For this reason, a duo like Andrei Vasilevskiy and Brian Elliott doesn't appear on here due to the lack of stability in the backup role.
5. Spencer Knight and Sergei Bobrovsky, Florida Panthers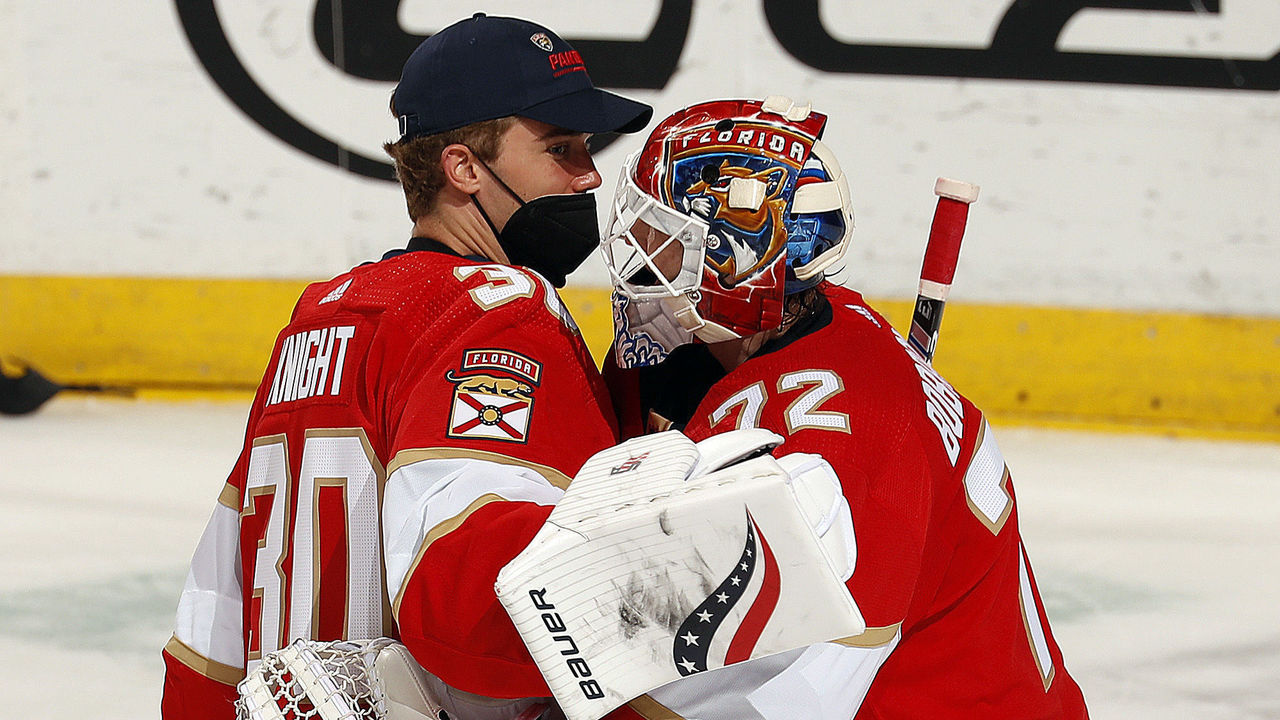 Bobrovsky hasn't found his footing with the Panthers since signing a monster contract in 2019. He finished last season with a .906 save percentage and seemed to take a small step forward, but he still had a measly minus-2.50 goals saved above average.
Knight has been the most talked-about goalie prospect in the NHL since the Panthers selected him with the 13th pick in the 2019 NHL Draft. He appeared in just four regular-season games last year but won them all and showed he might be worth all of the hype. Knight also played in two playoff contests, recording an impressive .933 save percentage by allowing four goals on 60 shots.
Bobrovsky is a two-time Vezina Trophy winner, so there's no reason to believe his talent vanished the moment he showed up in Florida. The team committed a ton of money and years to him, and he'll likely be the club's de facto No. 1 for the near future despite Knight breathing down his neck. The duo possesses a ton of talent between them, but a lot of it is riding on Bobrovsky finally rebounding and Knight producing a stellar rookie season.
4. Thatcher Demko and Jaroslav Halak, Vancouver Canucks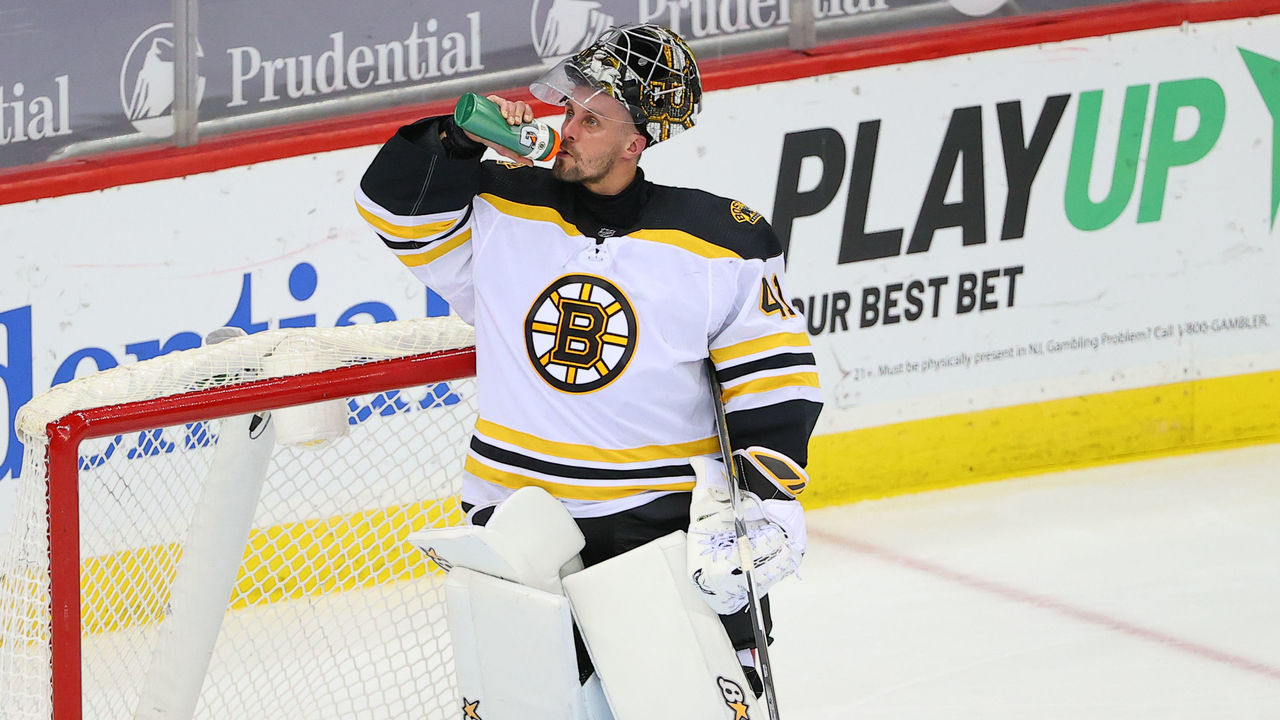 Demko shined last year in his first season as the Canucks' starter. His counterpart Braden Holtby didn't fare as well, as he struggled for most of the year and was eventually bought out by the club. Vancouver replaced Holtby with Halak, who served as one of the NHL's best backups while playing behind Tuukka Rask on the Boston Bruins the last three seasons.
Demko is the clear-cut starter in Vancouver, and Halak's arrival will complement him greatly. Halak's .918 save percentage over the last three seasons ranks 16th among all goalies, and he's shown that he can handle a big workload if needed.
Demko's NHL sample size is small, with just 72 games to his name, but he's done exceptionally well since entering the league. He's posted a career record of 34-31-1 with a .911 save percentage. The Canucks are expecting to make the jump back to being a playoff contender this year, and a lot will be riding on Demko and Halak's play.
3. Carey Price and Jake Allen, Montreal Canadiens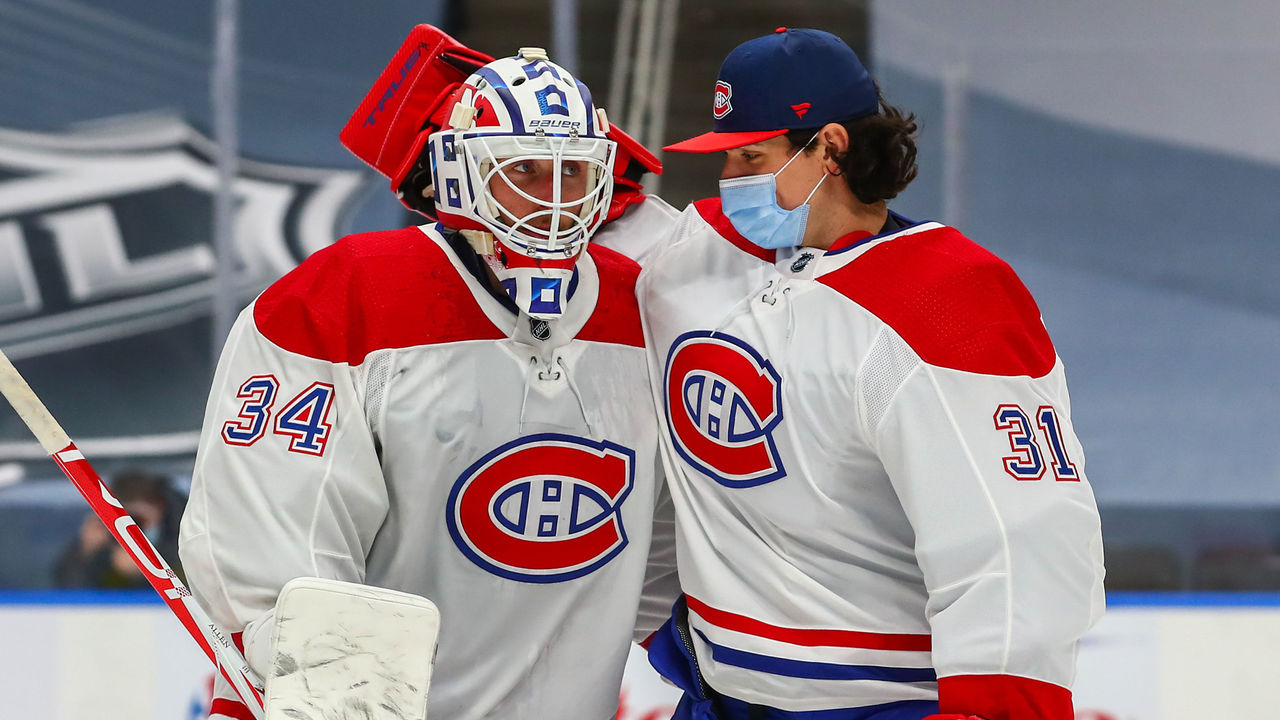 Price had another subpar regular season last year but reminded the hockey world just how good he can be during the Canadiens' surprise run to the Stanley Cup Final. There's no doubt the 34-year-old is still among the league's best, but he struggles with consistency.
Meanwhile, Allen performed adequately last season with a hot run of games during Price's lengthy injury absence. He managed a .907 save percentage and 2.68 goals-against average over 29 games in 2020-21. Allen undoubtedly played more than he would have expected when he initially signed in Montreal, but he held the fort for the most part.
All eyes will be on Price this upcoming campaign to see if he can build off his playoff performance and return to being dominant during the regular season. It'll be helpful to have a seasoned veteran in Allen to relieve a good chunk of the workload and allow Price to stay rested.
2. Philipp Grubauer and Chris Driedger, Seattle Kraken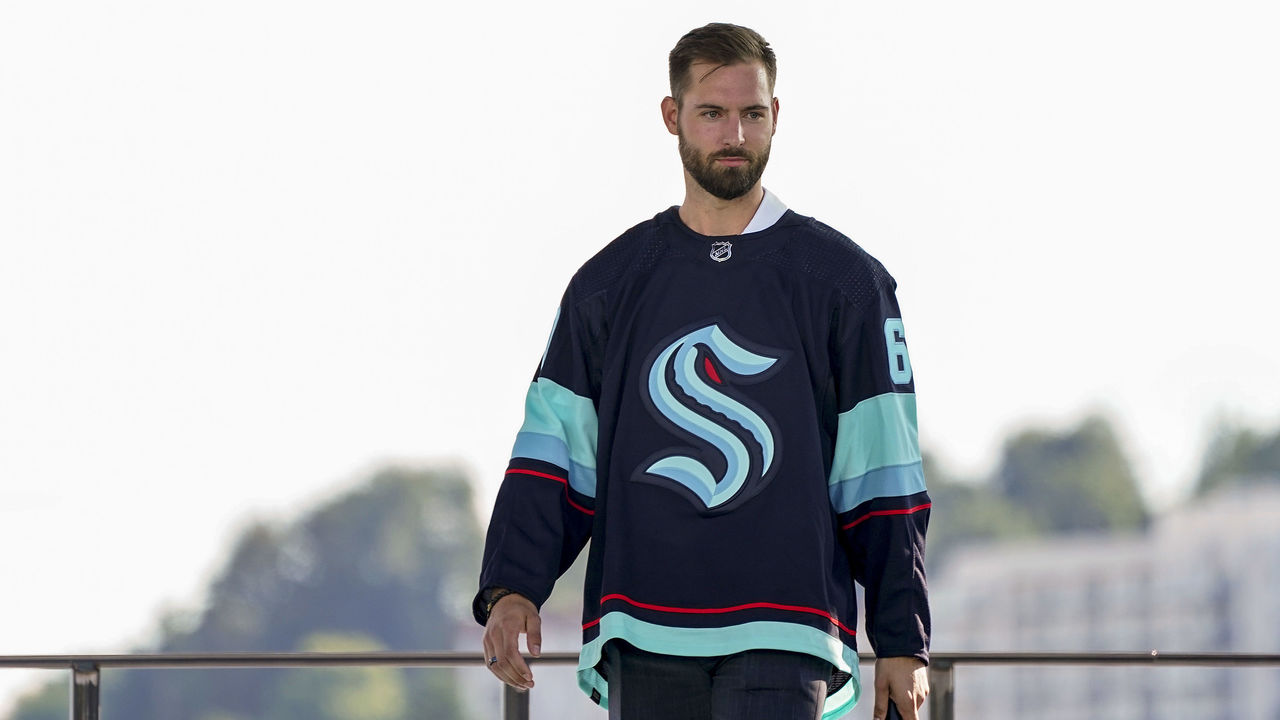 The Kraken are entering the NHL with one of the league's best goaltending tandems. After revealing Driedger as Seattle's No. 1 goalie alongside Vitek Vanecek and Joey Daccord at the expansion draft, the team went a different direction when free agency opened by snatching up Grubauer.
Grubauer had a stellar 2020-21 campaign with the Colorado Avalanche, recording a 30-9-1 record while posting a .922 save percentage and 1.95 goals-against average. He hasn't produced a season save percentage below .916, but that comes with a caveat that he's only played on some stacked Avalanche and Washington Capitals squads.
Driedger has considerably less experience with just 38 games under his belt. It's a small sample size, but he was the Panthers' best goalie over the last two seasons and consistently outperformed Bobrovsky. Driedger has a .929 career save percentage, and playing alongside Grubauer could be beneficial as it takes considerable pressure off him as the pair will likely split starts.
1. Ilya Sorokin and Semyon Varlamov, New York Islanders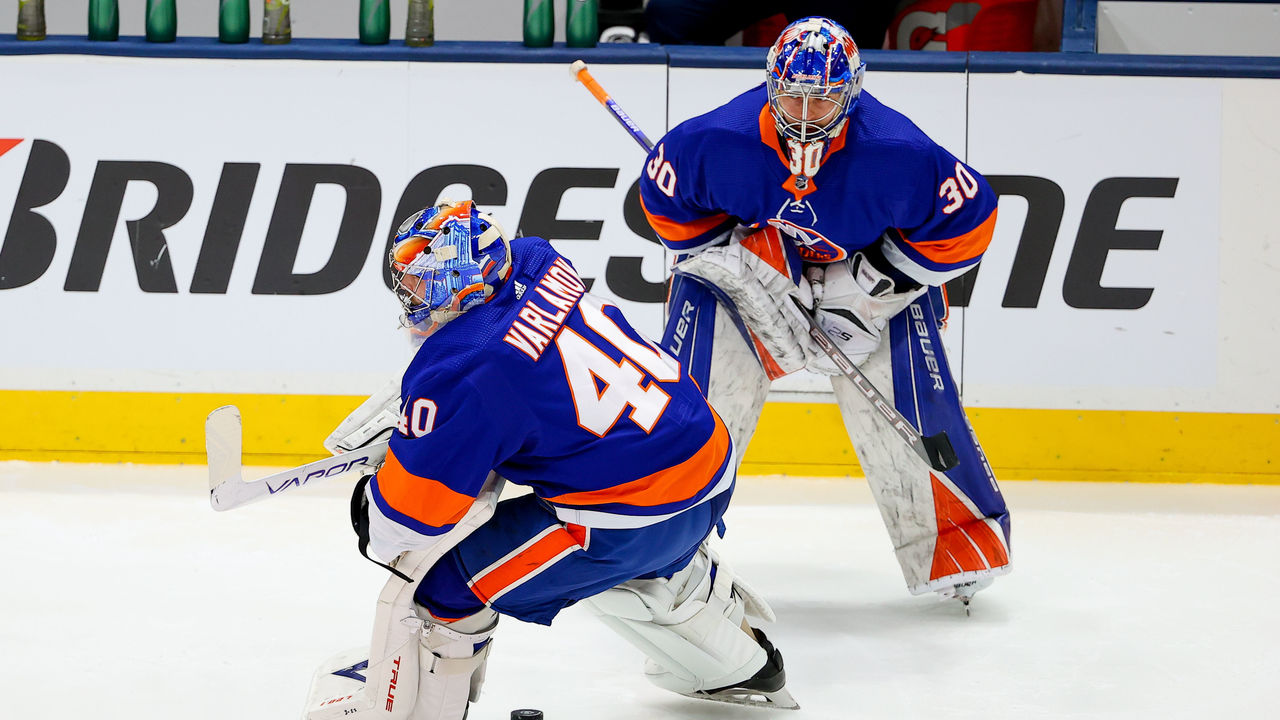 Sorokin absolutely lived up to the hype surrounding him during his rookie year last season, and Varlamov continued to be as reliable as they come. The pair certainly combine to be the league's best tandem, with each goalie more than capable of stealing a game on any given night.
Varlamov still seems to be the true No. 1 in Long Island entering the season. He ranked second in the league last year with 16.75 goals saved above average and received the bulk of the starts during the team's lengthy playoff run. Still, Sorokin had an impressive debut campaign with a .918 save percentage after dominating the KHL for five seasons.
The team in front of the goalies plays an extremely tight defensive game, ranking eighth in high-danger scoring chances against at five-on-five last year (402). This makes the netminders' lives much easier, but it doesn't take away from the fact they're both supremely talented and among the league's best at their position.
Honorable mentions: Jack Campbell and Petr Mrazek, Mackenzie Blackwood and Jonathan Bernier, Linus Ullmark and Tuukka Rask (injured)