Hart Trophy Power Rankings: McDavid picks up where he left off
Christian Petersen / Getty Images Sport / Getty
The 2021-22 NHL season is only a few weeks old, and there's still lots of hockey to be played. But despite the relatively small sample size, a handful of players have already begun to separate themselves from the pack in the race for the Hart Trophy.
A pair of superstar teammates, an ageless scoring machine, a game-stealer in the crease, and an underrated winger have proven their worth over the first few weeks of this regular season.
Here are our top five MVP candidates at this early juncture of the campaign.
Goals saved above expected, goals saved above average, and expected goals for percentage figures shown in charts are all at five-on-five
5. Kyle Connor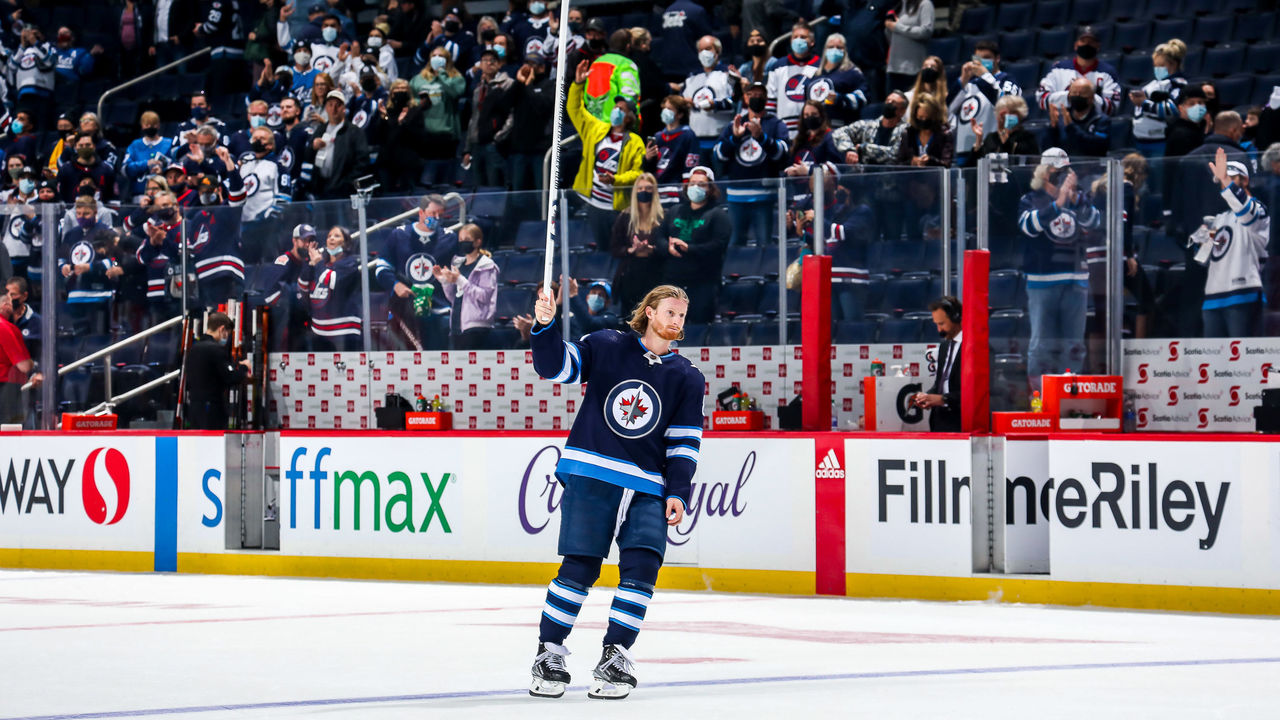 | GP | G | A | ATOI | xGF% |
| --- | --- | --- | --- | --- |
| 9 | 7 | 7 | 21:02 | 46.24 |
It's long past time to acknowledge Connor's importance to the Winnipeg Jets. The underappreciated forward ranks among the NHL's leaders in goals and points in 2021-22, and he's done most of his damage at even strength. Pierre-Luc Dubois has equaled Connor's goal total for Winnipeg, but Connor has played nearly two more minutes per game than his teammate and has been a better all-around player despite inferior underlying numbers.
Connor is frequently overshadowed in Winnipeg by Mark Scheifele and Blake Wheeler, but Connor proved his worth while the other two Jets fixtures missed time this season in COVID-19 protocol.
Connor, who'll turn 25 next month, has been instrumental to Winnipeg remaining near the top of the Central Division despite playing without Scheifele and Wheeler - who've now returned - for an extended period. Connor might not remain on this list all season, but his contributions under the circumstances deserve some recognition.
4. Igor Shesterkin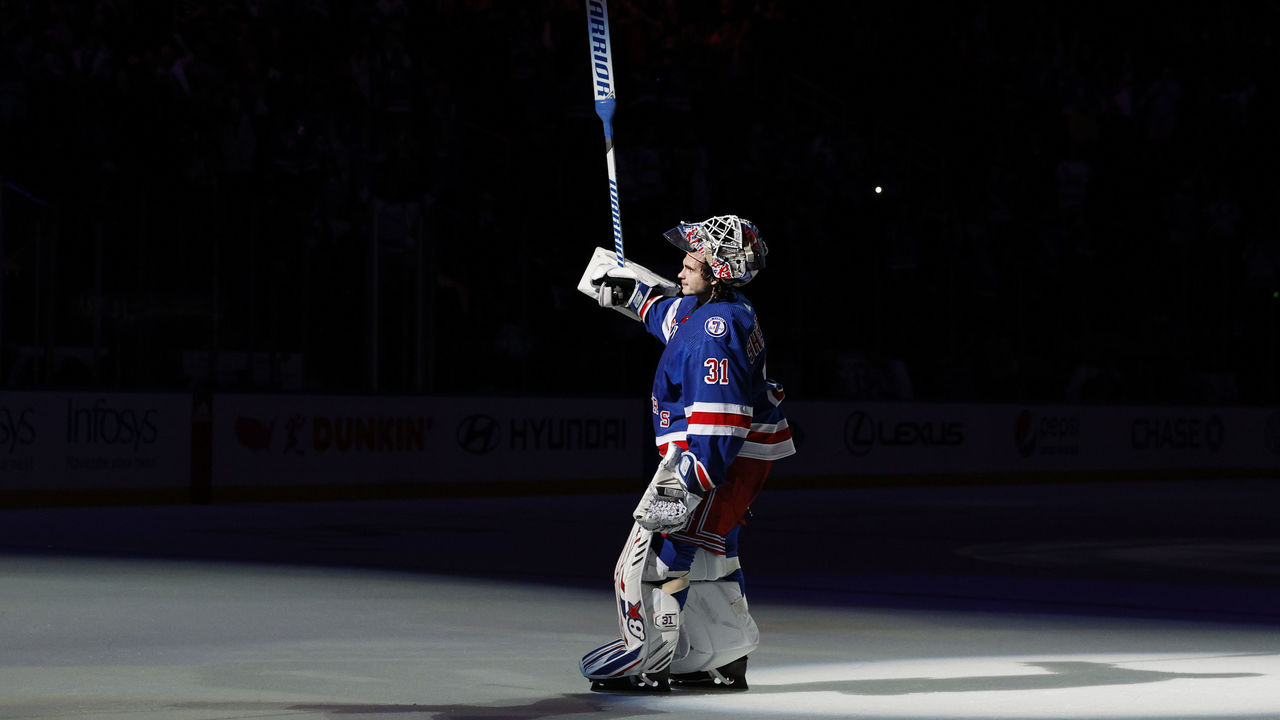 | GP | Record | SV% | GSAx | GSAA |
| --- | --- | --- | --- | --- |
| 8 | 5-1-2 | .943 | 4.55 | 4.17 |
Frederik Andersen and Jacob Markstrom have slightly outperformed Shesterkin so far, but no goaltender has been as critical to his team's success as the New York Rangers netminder.
The Rangers rank near the bottom of the league in goals per game and xGF%, and they sit even lower in shots per contest. In other words, they're not driving possession, and they're not shooting or scoring enough as a result. Yet New York is tied for second place in the Metropolitan Division with a 6-2-2 record.
It's clear the Rangers wouldn't be there without Shesterkin. The Russian puck-stopper is among the league leaders in save percentage in all situations as well as GSAx and GSAA at five-on-five, all in spite of his team's issues. Shesterkin isn't a Hart Trophy front-runner but definitely warrants some consideration as long as he keeps the Rangers in contention.
3. Leon Draisaitl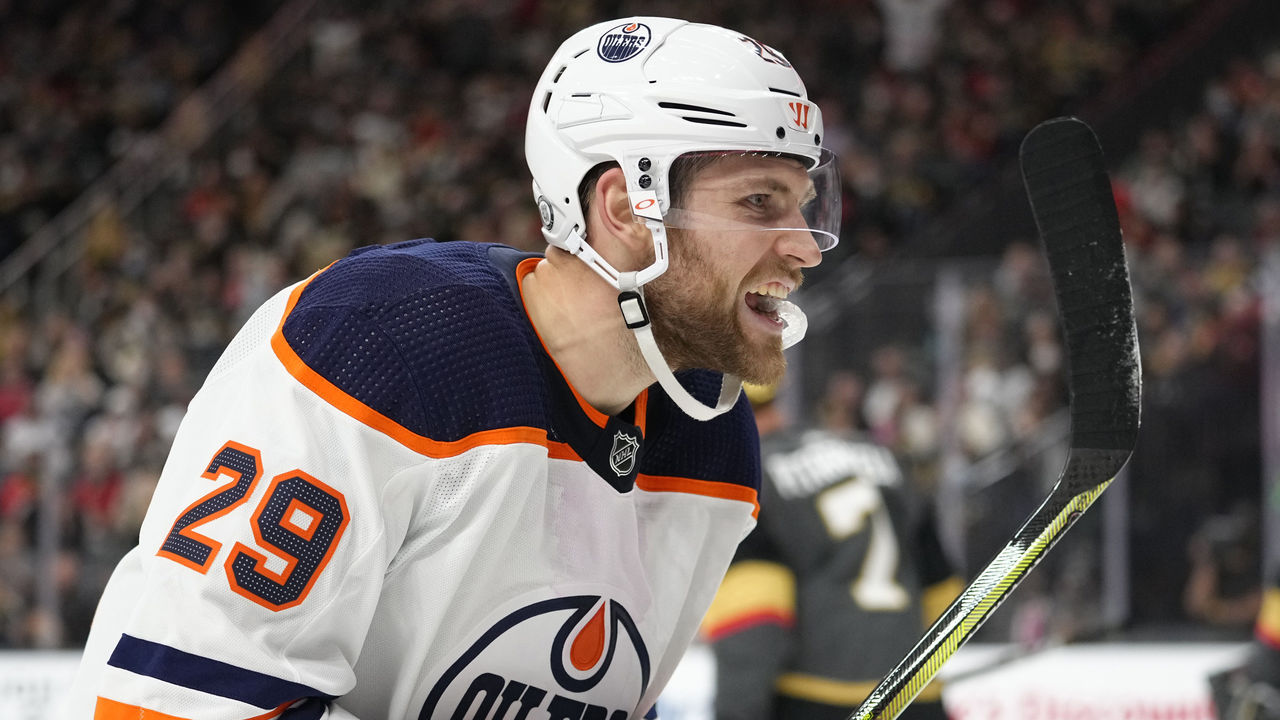 | GP | G | A | ATOI | xGF% |
| --- | --- | --- | --- | --- |
| 9 | 9 | 11 | 22:27 | 46.25 |
Draisaitl has been excellent in the early going. The 2019-20 Hart recipient leads the NHL in points, ranks second in goals, and is pacing all forwards in average ice time this season. The skilled German has scored two more even-strength goals than Connor McDavid while collecting more points at evens than anyone else in the league.
However, Draisaitl's underlying numbers aren't quite as flattering. The Edmonton Oilers hold a subpar share of expected goals with the 26-year-old on the ice at five-on-five, and that figure is nearly 40 percentage points lower than their GF% with Draisaitl in those situations.
Additionally, the team's five-on-five scoring chances for percentage with Draisaitl on the ice is a mere 39.84. He's definitely a Hart candidate, but he hasn't been as vital to his squad's success as a pair of other game-changers.
2. Alex Ovechkin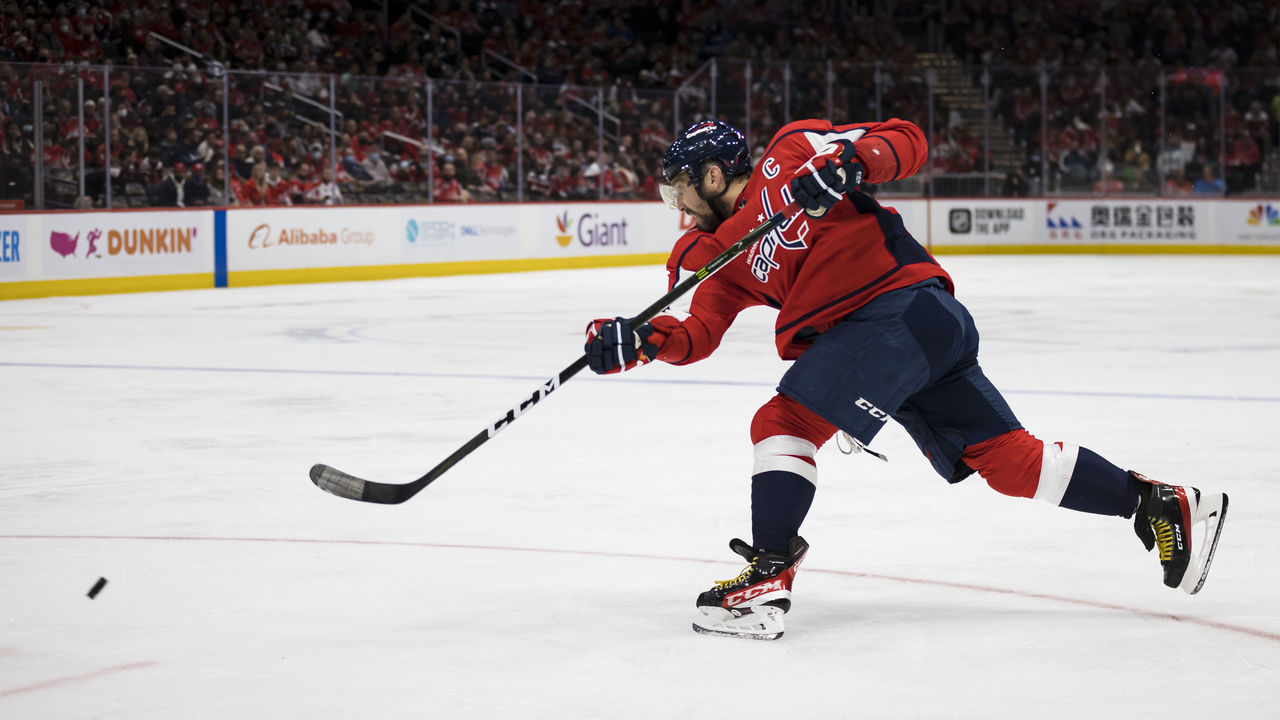 | GP | G | A | ATOI | xGF% |
| --- | --- | --- | --- | --- |
| 10 | 10 | 8 | 21:28 | 60.06 |
Ovechkin is leading the NHL's goal-scoring race, which is extremely impressive - even by Ovi's standards - considering he's 36 years old.
The dynamic sniper's impact is even more evident when compared to his team as a whole. The Washington Capitals have been without Nicklas Backstrom all season and T.J. Oshie is now week-to-week with an injury of his own. Ovechkin has carried the club in their absence, accounting for 28% of the Capitals' goals while either scoring or assisting on half of them.
The analytics further state his case. The team's GF%, xGF%, and SCF% are all more than favorable with Ovechkin on the ice at five-on-five, as he drives possession in addition to piling up goals.
1. Connor McDavid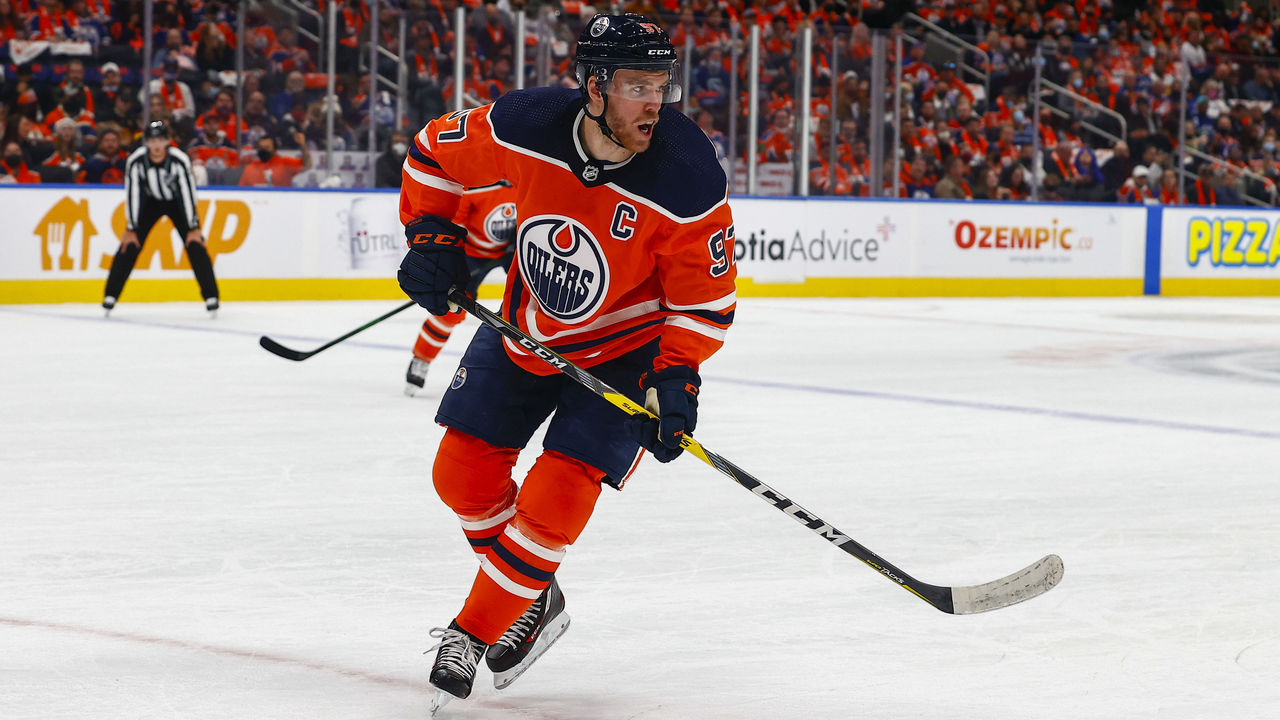 | GP | G | A | ATOI | xGF% |
| --- | --- | --- | --- | --- |
| 9 | 7 | 12 | 21:53 | 56.54 |
Yes, Draisaitl is ahead of McDavid in the points department, but there's far more to evaluating a player's influence than merely looking at goals and assists.
McDavid's underlying numbers have been superior to Draisaitl's and right on par with Ovechkin's this season. As far as the McDavid versus Draisaitl debate goes, the analytics give the Oilers captain a considerable edge both individually and in terms of how they've played with and without each other.
The 24-year-old is driving possession at his typically favorable rate even without Draisaitl, while the same can't be said for the reverse. Drasaitl has sub-40% xGF% and SCF% figures without McDavid on the ice. This further underscores the latter's value and cements McDavid as the early favorite to claim his second consecutive Hart Trophy.
(Analytics sources: Evolving Hockey, Natural Stat Trick)
Comments
✕
Hart Trophy Power Rankings: McDavid picks up where he left off
  Got something to say? Leave a comment below!