McDavid on building off last season, Oilers' moves, and the Olympics
Jeff Vinnick / Getty Images
Connor McDavid is, to put it mildly, an overachiever.
McDavid has either lived up to, exceeded, or completely obliterated lofty expectations at every level of hockey he's played. The extreme scenario unfolded most recently, with No. 97 smashing any reasonable expectations for what one NHL player might produce in a pandemic-shortened 2020-21 season.
The Edmonton Oilers captain recorded 105 points over 56 contests. That's 1.88 points per game, or the highest rate since Mario Lemieux's 2.30 in 1995-96. Amazingly, a whopping 83 of those 105 points were goals or primary assists. Leon Draisaitl, McDavid's teammate, finished second in the league in points with 84 total, which means McDavid, at just 24 years old, essentially lapped the field offensively. (McDavid rightfully received all 100 first-place votes for the Hart Trophy.)
That said, when we look back on McDavid's career decades from now, let's hope '20-21 is also remembered as the first campaign he showed tangible signs of improvement in the defensive end and faceoff circle. The stud center had his finest two-way season based not only on stats but also the eye test.
And guess what? Over the past few months, McDavid has doubled down on his commitment to draws and off-puck play in an attempt to master those areas.
"When the game gets tight, and in those moments that really matter, I think those are two things that you can really dial into and focus on," McDavid told theScore. "You're never going to get in trouble out there when you're playing well defensively, winning faceoffs, and focusing on the full, 200-foot game."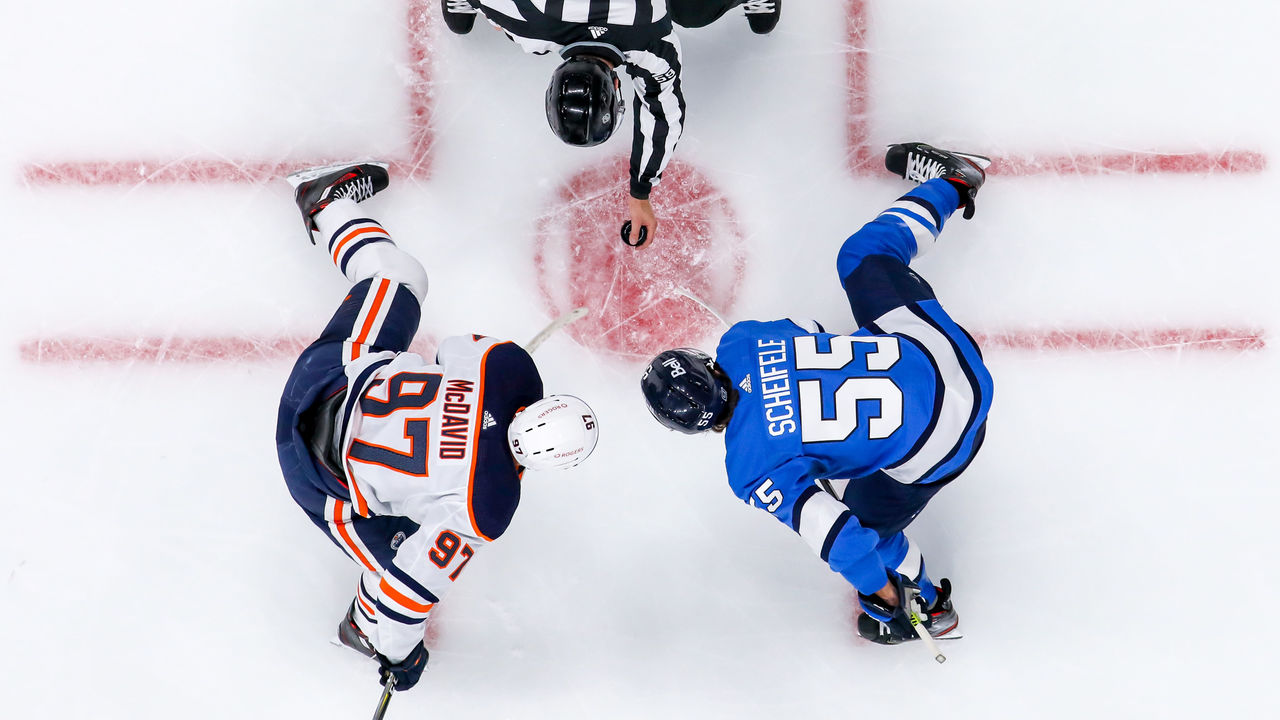 McDavid spoke over Zoom on Monday afternoon from the annual BioSteel training camp, which is being staged this week in Montreal for the first time. McDavid, a company ambassador, wore a black athletic shirt featuring the word "#CAMP" while sitting in front of a backdrop filled with BioSteel logos.
The four-day event offers McDavid a legitimate late-summer tune up and a golden opportunity to test what he's learned in private sessions. For a second straight year, McDavid's offseason program has involved on-ice work with ex-pros Keith and Will Acton, a father-son duo tapped to hone his draw-taking skills.
"Honestly, I think the biggest thing is paying attention to it," McDavid said when asked what led to a career-high 49.5 faceoff percentage in '20-21.
"It's kind of the forgotten part of the game when you first come (into the NHL). You think, 'Oh, it doesn't really matter,' and you lose your draw, you move on, and you get on with your shift. But I think as you get a little older in the league, you start to realize that these little details really matter. Just paying attention, digging in, really focusing on it, and really making it a part of your game, I think, is obviously Step 1. And then I think Step 2 is mastering some of those details. Those little things like timing, or some little tricks, or things that you can do in (to outsmart the opposition), it's obviously Step 2."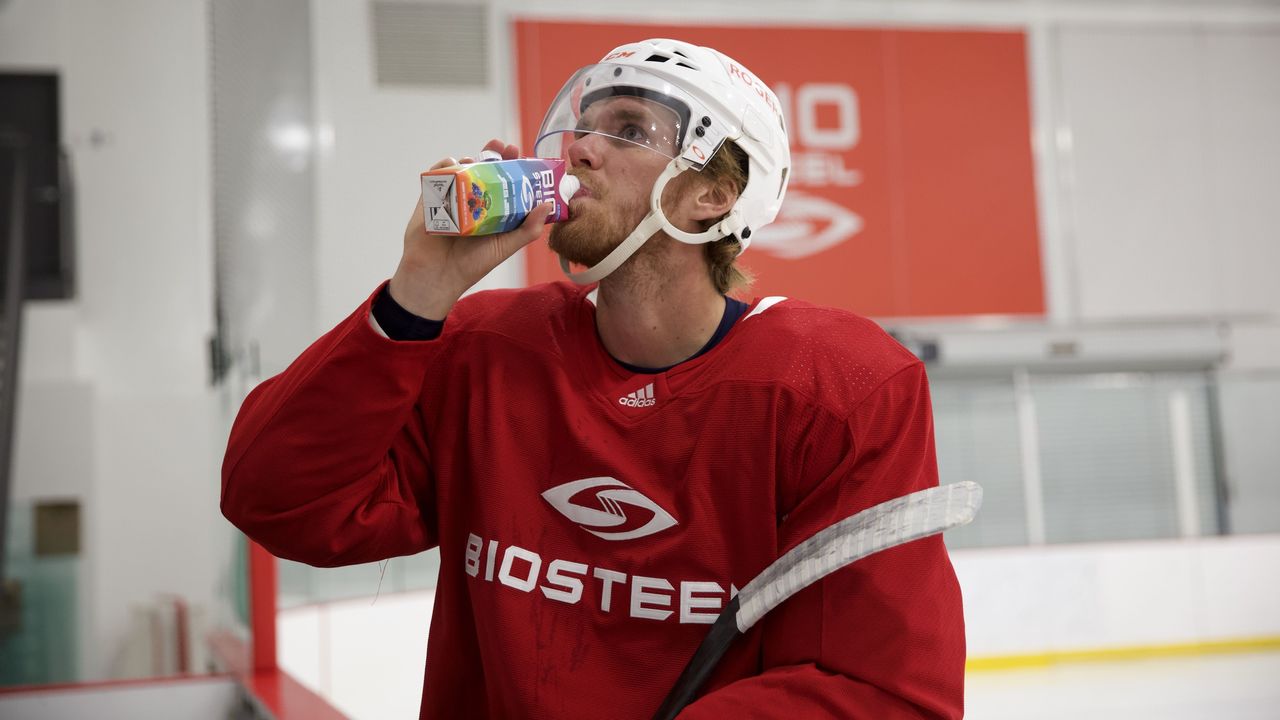 Seeing as McDavid still finished last season with a sub-50% success rate in the circle, there's plenty of room to grow there. Meanwhile, he earned career bests in several even-strength defensive metrics, including shot attempts against per 60 minutes and expected goals against per 60, after flashing better positioning, awareness, and support in the defensive third. Most importantly, he made it a habit to loop deeper in Edmonton's zone to stop on pucks - versus glide by - which is no small task for such a frenetic player.
"Skating's obviously been a strength of mine, ever since I was a little kid," he said. "I've always wanted to play the game on the move, and it's tough to get pucks that way, it's tough to help win battles for your D-men or your wingers. ... As a centerman, it's important to be in the middle of the ice. You're kind of the last line (of defense) if something breaks down along the wall."
As for what has given him that extra push to develop a well-rounded game, McDavid said, "a lot of it is seeing what other guys do when they're winning. You look at Sid (Crosby) and his game, he's won Cups. A guy like Brayden Point, he's won a couple of Cups, and the details that he has in his game (are impressive). Everything I do in my game is so ultimately I can win a Cup one day, and that's obviously the main focus, and that's what drives everything."
Oilers offseason
During his end-of-season press conference back in May, McDavid talked about having "another level I can get to." It's tempting to dismiss those words as something a megastar probably feels obliged to say in defeat. How might he reach new heights? What does "another level" mean, practically speaking?
"On the ice, I think I can be better defensively. I think there are still things that I can do offensively to allow myself to create more, score more goals," McDavid said. "And then, I think for me, off the ice, being a better leader, being a better teammate. All of those types of things are things that I can focus on and continue to make myself better and continue to make our team better."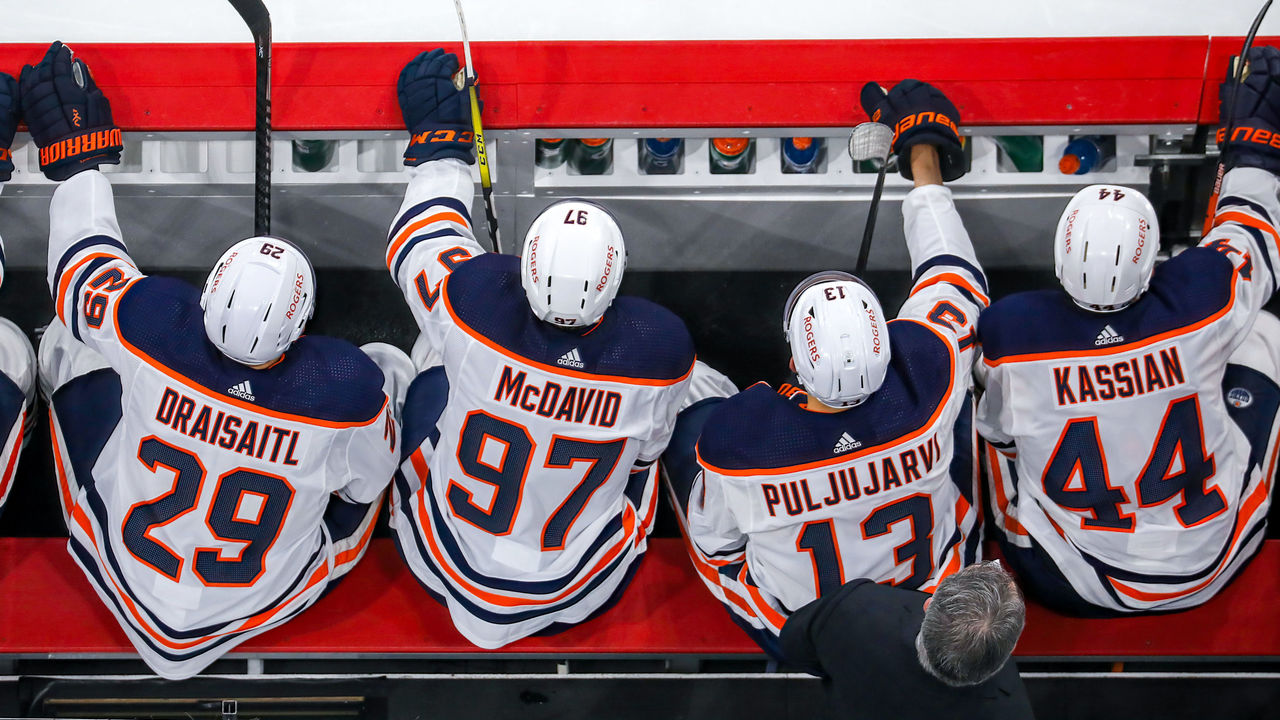 Right, the team. The Oilers, who last season finished second in the one-off North Division thanks to a 35-19-2 record, were swept by the Winnipeg Jets in the opening round of the playoffs. Edmonton has made the postseason in three of McDavid's six campaigns, advancing to the second round just once, in 2016-17. Much like pal Auston Matthews and the Toronto Maple Leafs, McDavid and the Oilers have thus far failed to string together a meaningful run at the Stanley Cup.
General manager Ken Holland - or "Kenny," as McDavid calls him - has been one of the NHL's busiest executives this summer. Notables arriving for the '21-22 season include defensemen Duncan Keith ("I think he's going to do a lot for our group," McDavid said, "bring his winning ways to Edmonton") and Cody Ceci, as well as forwards Zach Hyman ("great addition, he works so hard and is so prepared"), Derek Ryan, and Warren Foegele. Notables leaving: blue-liners Adam Larsson and Ethan Bear, as well as forward Jujhar Khaira.
"Mainly, you've gotta see a push from everybody. It starts at the top," McDavid added. "I think me and (Draisaitl) have to take a step, and (Darnell Nurse) and those core guys have to take a step forward and be better. The same with the young guys. Everybody's got to push each other along and make each other better, and that's how we're going to build a winning team."
Are the Oilers, as currently constructed, good enough to challenge for a Cup?
"That's a long way down the road. We haven't even started training camp. We haven't even been face to face. So, I think that's a question for another day," the captain replied. "For us, I think we've got to focus on coming in and having a great camp, start building that chemistry and building that culture, and getting off to a good start, and we go from there. That's all we can really focus on. Let the chips fall where they may."
Olympic thoughts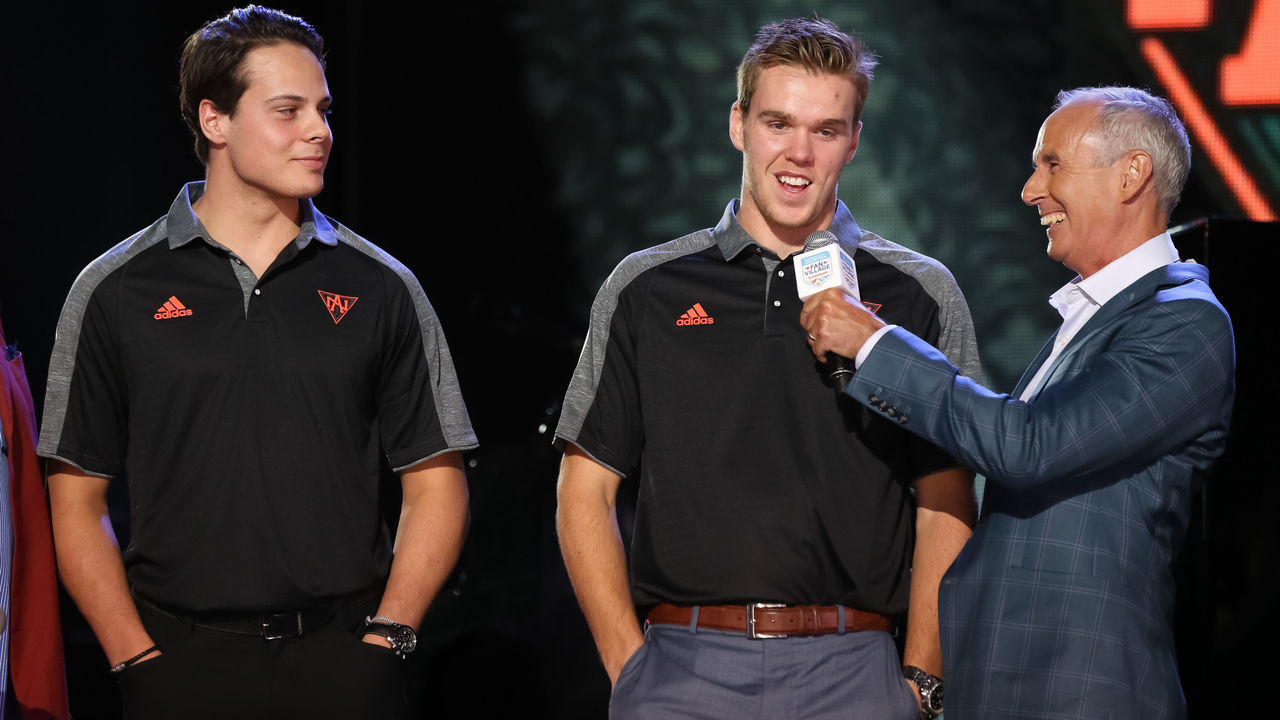 Fact: McDavid, a generational talent, hasn't competed in a best-on-best international tournament since the 2016 World Cup of Hockey. He was 19.
Now, there's light at the end of the tunnel, according to a weekend report via ESPN. NHLers may be heading to the 2022 Beijing Olympics after all, with sources suggesting to the network that "an agreement between NHL, NHLPA, IIHF, and Olympic Committee is close, just down to some final items."
"As any Canadian kid, your dream is to play in the NHL, and then your dream is to play for Team Canada at the Olympics," McDavid said of the latest development. "I think that's always how it is, and I'm no different."
McDavid called the 2016 World Cup - which saw him play alongside Matthews on the gimmicky but wildly popular 23-and-under Team North America squad - "a great experience" featuring "a great group of guys."
"But," he continued, "I mean, ultimately, I think there were a couple of guys - maybe even more than a couple of guys - that could have had the opportunity to play for their country and play in a best-on-best tournament. And, obviously, with not going to the Olympics, it's been a long time since we've been able to represent our country at a best-on-best tournament. So, my last time would have been a world juniors (in 2015), so it's been a long time, and I'm certainly looking forward to, I guess, having the ability to chase down a spot and hopefully make the team and represent my country at the Olympics."
Oh no, your spot is reserved on Team Canada. Don't worry.
John Matisz is theScore's senior NHL writer.
Comments
✕
McDavid on building off last season, Oilers' moves, and the Olympics
  Got something to say? Leave a comment below!