Breaking down the most interesting teams heading into NHL free agency
Icon Sportswire / Getty Images
On the heels of last week's theatrics - an expansion draft and the two-day entry draft amid a flurry of trades - the NHL is set to enter its free-agency period. Below, in no particular order, theScore breaks down the five most interesting teams heading into free agency, which starts Wednesday at 12 p.m. ET.
Seattle Kraken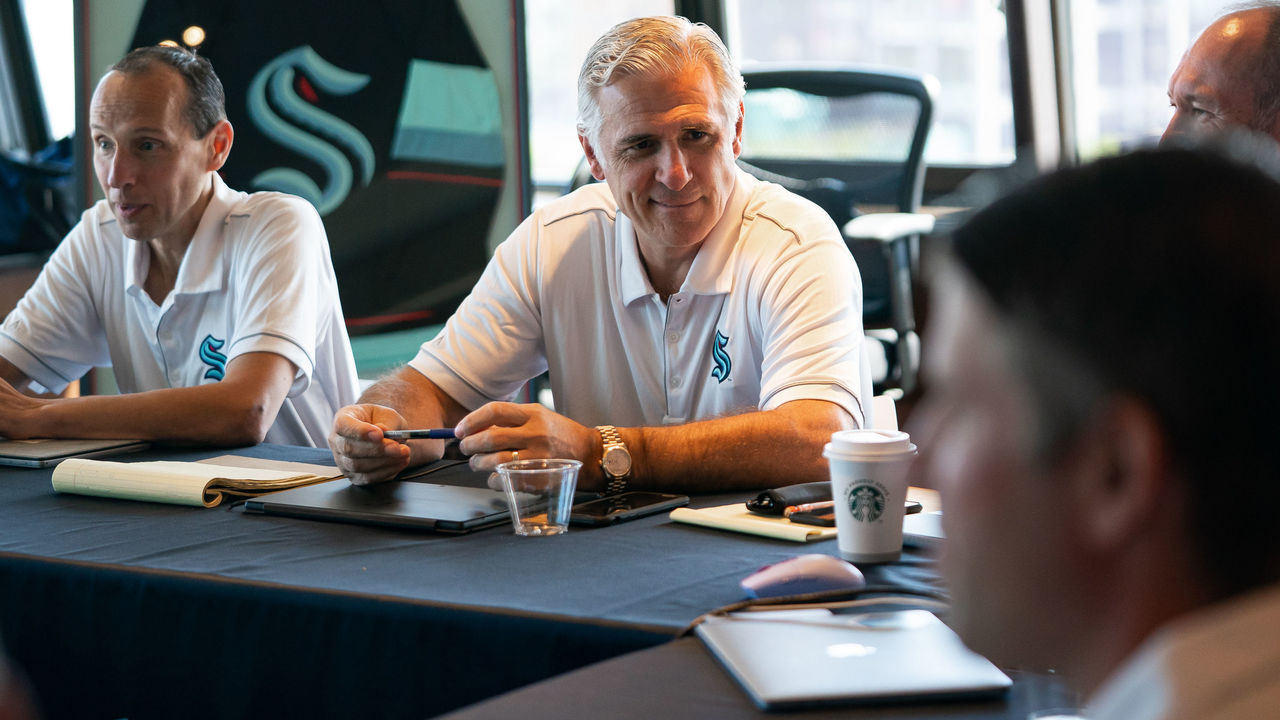 NHL players signed for 2021-22: 18
Remaining cap space: $30.7 million
Let's put aside the outsized expectations created by the Golden Knights' astonishing debut season and concentrate exclusively on the Kraken and how they can chart their own path as a salary cap era expansion club.
Here's what we've learned so far about the team and its roster:
GM Ron Francis was conservative during the expansion draft, for the most part choosing financial flexibility and youth over big contracts and names. Stunningly, he's made just one trade (Tyler Pitlick to Calgary).

Assuming top prospect Matthew Beniers doesn't earn a full-time NHL job in the fall, Seattle's roster lacks a top-six center and it's generally low on offensive firepower. The Kraken don't necessarily need another NHL goalie, though they are certainly banking on potential with their current duo. They are likely OK on the back end, with a respectable group of defensemen under team control for the inaugural season and beyond.

Francis has ownership approval to spend to the upper limit in Year 1.
All of that considered, there's no way Francis remains conservative the rest of the summer … right? Even if Seattle's playing the long game (i.e. avoiding onerous contracts in an effort to build a sustainable winner), Francis has tons of cap space left for the 2021-22 season and a handful of roster spots to fill.
Of course, having cap space doesn't mean Francis should be offering blank checks to free agents. Still, whatever money isn't used in a given season is gone forever since GMs can't roll over unused cap space to a new year. So Francis, with $30 million at his disposal, is in a fascinating position.
Does he make a splash by reeling in a top-tier unrestricted free agent and franchise building block like Dougie Hamilton or Gabriel Landeskog? Should we start including Seattle as a potential destination for superstar Sabres center Jack Eichel? How about an offer sheet for stud Islanders defenseman Adam Pelech or 21-year-old Hurricanes sniper Andrei Svechnikov?
Francis could also take the route of signing multiple middle-tier UFAs to short-term, big-money deals. Goalie Frederik Andersen and forwards Jaden Schwartz, Mike Hoffman, and Brandon Saad could be fits in that respect.
Or, Francis could limit his offseason spending and act as a cap-space lifeline for the teams who will inevitably find themselves in a midseason bind. The possibilities are truly endless for the Kraken.
Buffalo Sabres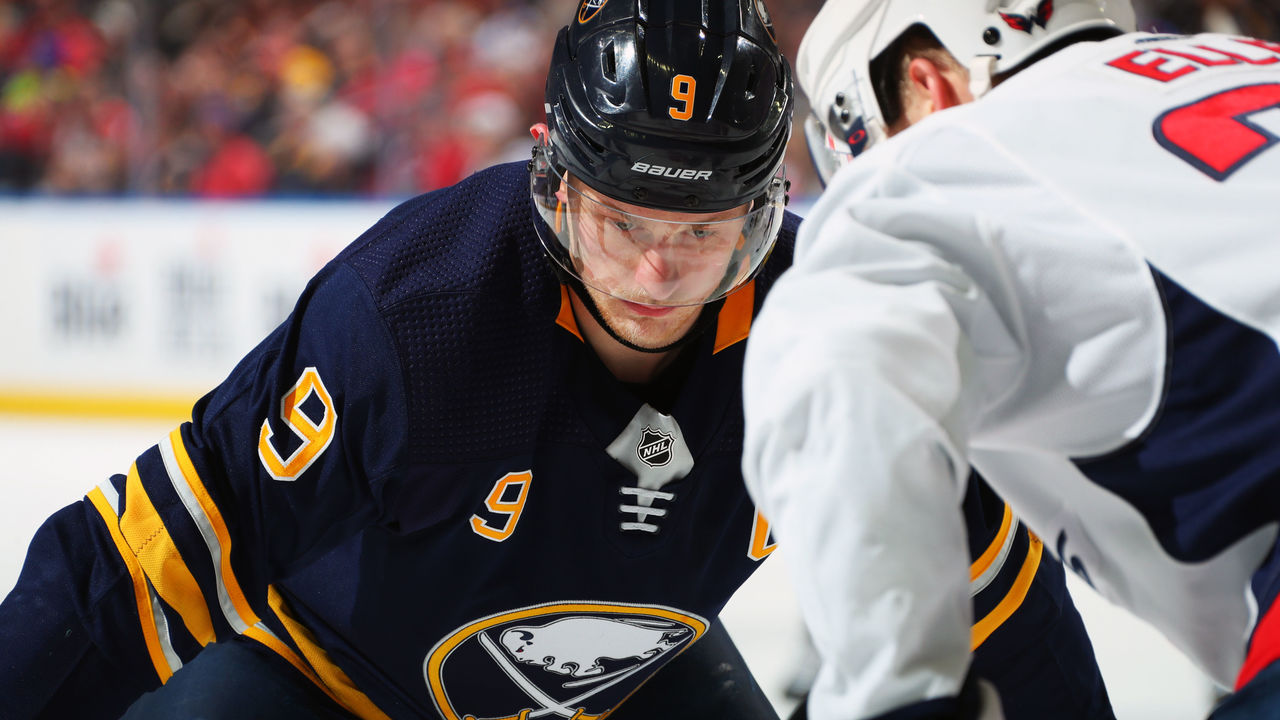 NHL players signed for 2021-22: 11
Remaining cap space: $38 million (with Jack Eichel on IR)
The Sabres are interesting in a much different way.
Kevyn Adams has been one of the league's busiest GMs over the past week, most notably shipping first-line forward Sam Reinhart to Florida and polarizing defenseman Rasmus Ristolainen to Philadelphia. Those two trades netted two players (goalie Devon Levi and defenseman Robert Hagg) and three premium draft picks (first-rounders in 2021 and 2022, and a second-rounder in 2023).
Not a bad haul, all things considered. Yet the franchise-defining move of trading Eichel, the Sabres' best player and captain, hasn't come to fruition.
Maybe it won't happen anytime soon, either. Adams told reporters on Saturday he'd "have no problem at all if Jack Eichel is on our team when we start training camp." The GM's remarks may have been a negotiating ploy, perhaps a warning of sorts to lowballing rivals. But there's no denying at this point that Adams is trying his best to avoid selling Eichel for pennies on the dollar just to get something done. That dynamic cranks up the intrigue.
Another top priority: restricted free-agent blue-liner Rasmus Dahlin, who's due for a healthy raise on his second NHL contract. Defenseman Henri Jokiharju and forward Casey Mittelstadt are two other key RFAs. Meanwhile, longtime Sabre Jake McCabe is all but gone as a sought-after UFA defenseman.
Buffalo's currently about $22 million under the cap floor. On a basic level, they need to sign a bunch of players for a bunch of money before opening night; as presently constructed, the franchise that hasn't made the playoffs in a decade is once again in line to finish at or near the bottom of the standings.
With so many moving parts, and first overall pick Owen Power now in the fold, does Adams care to be at least somewhat competitive? Signing one of the many decent UFA goalies (Andersen, James Reimer, Petr Mrazek, Jaroslav Halak, Jonathan Bernier) would be a good place to start. Or, conversely, is the third GM of the Eichel era already counting down to the 2022 draft lottery?
Colorado Avalanche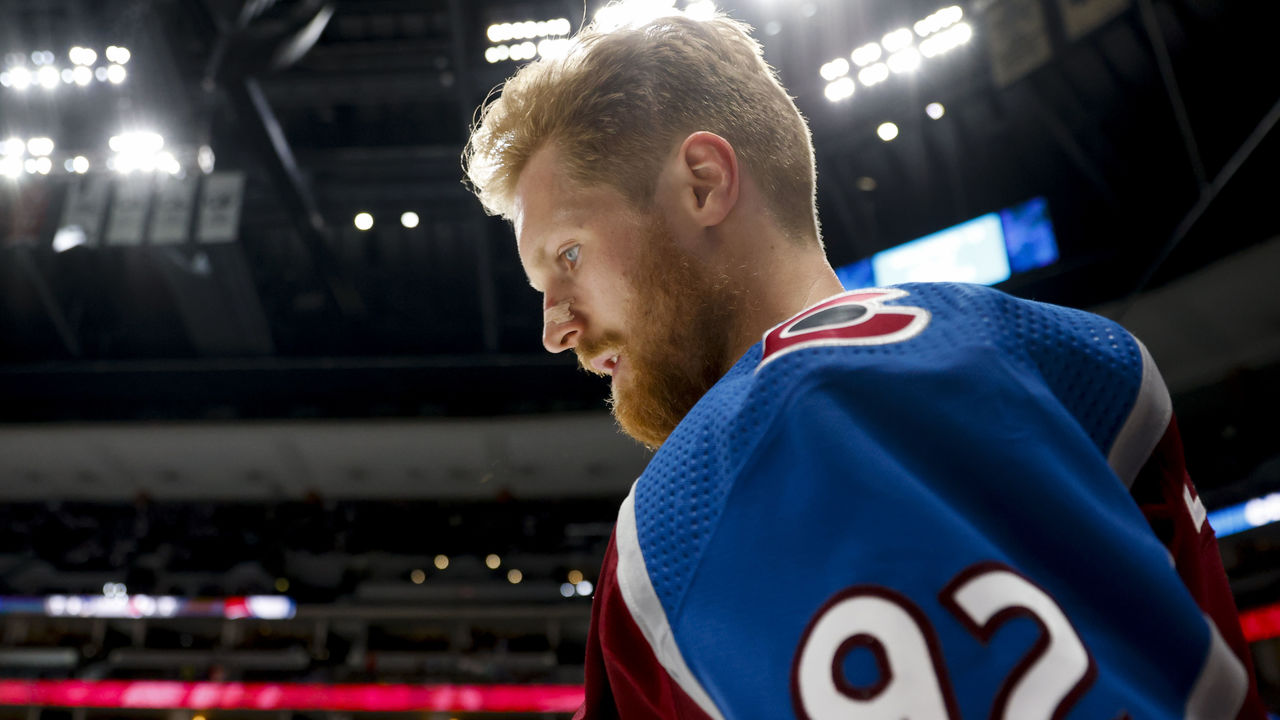 NHL players signed for 2021-22: 14
Remaining cap space: $20.3 million
It's hard to overstate how monumental this offseason is for the Avalanche.
Over the weekend, GM Joe Sakic checked off one major item on the to-do list by inking Cale Makar to a six-year deal that carries a $9 million annual cap hit. Next up are potential extensions for Landeskog and goalie Philipp Grubauer. Neither will be cheap to retain, and there's a legitimate chance one of them leaves Denver for a heftier contract elsewhere. Nathan MacKinnon's future lurks in the background, too, with the all-world center set to become a UFA in 2023.
Colorado's nucleus is strong enough to not only consistently contend for the Stanley Cup but also win it multiple times. Keeping the band together is undoubtedly Sakic's No. 1 objective over the next few weeks.
Forward Joonas Donskoi and defenseman Ryan Graves, two important support players, have already left through the Seattle expansion draft and a trade with the Devils, respectively. Fortunately for Avs fans, the organization is deep enough to handle the losses. Youngsters Bowen Byram and Alex Newhook are capable of filling those holes as early as this coming season.
The intrigue really kicks in if Landeskog doesn't return. The Avs have created room for his new deal, so they'd have the means to pursue another marquee forward, whether that's through the trade market or free agency. They could also re-sign one of their own UFAs, Brandon Saad, to an extension. All eyes on Sakic.
Calgary Flames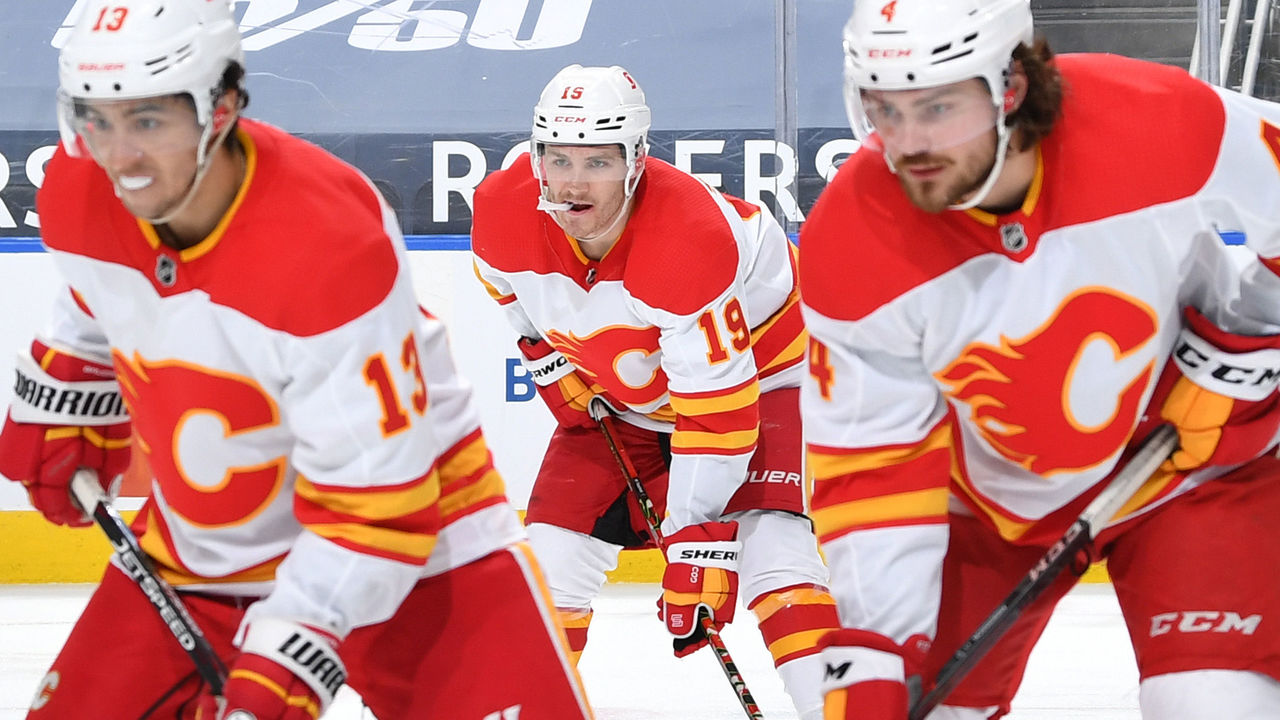 NHL players signed for 2021-22: 14
Remaining cap space: $18.6 million
Aside from Seattle, Calgary is arguably the biggest wild card of the offseason.
Brad Treliving has been quiet thus far on the trade front, but a report by Bruce Garrioch of Postmedia last week claimed the Flames GM has "a lot of balls in the air" with the squad "open for business." It also indicated Treliving had recently fielded calls about star winger Matthew Tkachuk and No. 1 center Sean Monahan. On top of those situations, leading scorer Johnny Gaudreau's future in Calgary has been murky for a while and his contract is set to expire after the 2021-22 season.
Put another way, the Flames are at a crossroads.
Option 1: They can choose to stay the course in a weak Pacific Division and see if its dwindling core (Sam Bennett was traded last season and Mark Giordano was scooped up in the expansion draft) can string together a meaningful playoff run in what's likely its final year. Option 2: They can boldly move all three of the aforementioned household names and do a full retool or rebuild. Option 3: They can choose the middle ground by bidding farewell to Monahan and/or Gaudreau while keeping Tkachuk, the youngest piece.
Option 3 seems like the most logical (and likely) course of action. At the end of the day, the Flames have won two playoff rounds since Monahan - the oldest of the three forwards - broke into the NHL in 2013-14. The core's captain is officially gone and there aren't any superstar-level prospects coming down the pike, so there's no reason to believe different results lie ahead for this group -unless something drastic happens. And, no, signing UFA defenseman Alec Martinez to replace Giordano doesn't qualify as drastic in this context.
Don't sleep on Calgary's desperation.
St. Louis Blues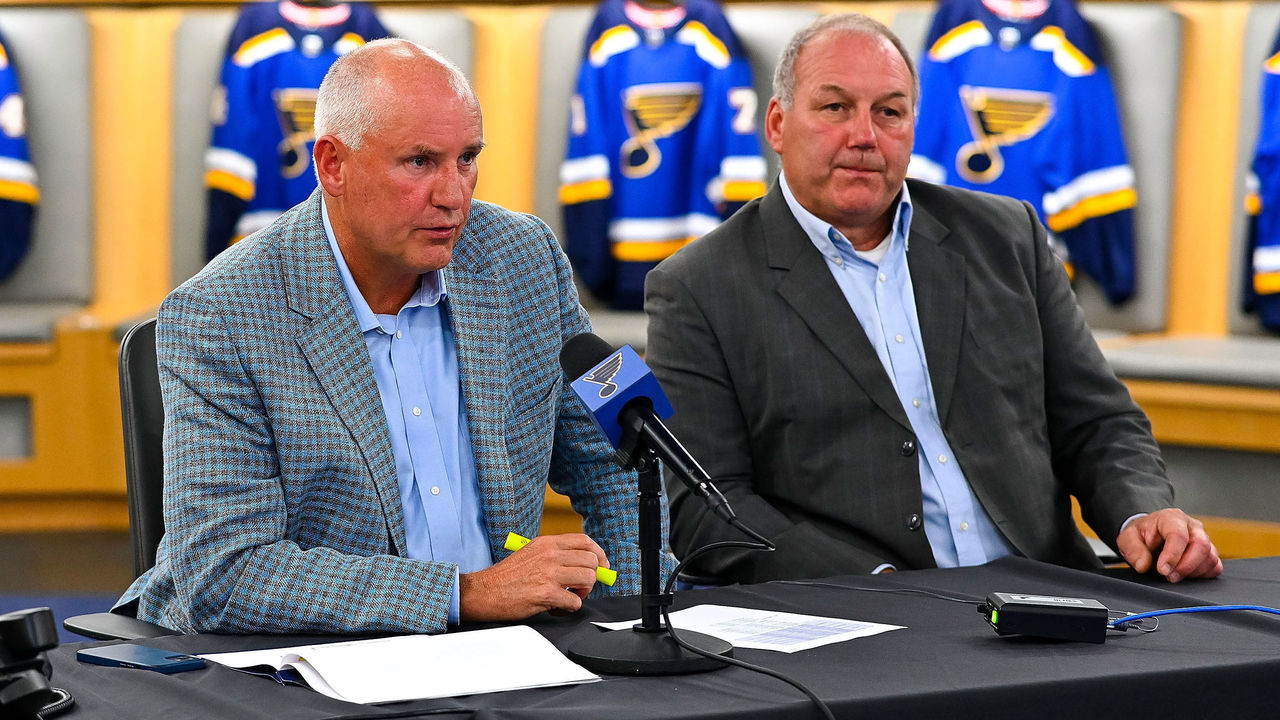 NHL players signed for 2021-22: 17
Remaining cap space: $18.9 million
By all accounts, the 2019 Cup champion Blues are trying to pull off a mini retool before the core, which is led by Ryan O'Reilly, 30, starts to decline.
GM Doug Armstrong left Vladimir Tarasenko exposed in the expansion draft after the former 40-goal man requested a trade out of St. Louis. The Kraken didn't bite, but over the weekend Armstrong managed to acquire winger Pavel Buchnevich through a trade with the Rangers. Buchnevich isn't Tarasenko's replacement but he is a mid-career guy with pop-off potential.
Tkachuk is a candidate to replace Tarasenko, seeing as the Blues have been linked to the Flames power forward. St. Louis also apparently will be jumping at the chance to negotiate with Landeskog if the career-long Av ultimately hits the open market. There might be a fit in Missouri for Capitals center Evgeny Kuznetsov, who's fallen out of favor in Washington, or perhaps Islanders winger Kyle Palmieri, who's a desirable UFA winger.
The circumstances in St. Louis lend themselves to a "change of scenery" trade. There's an urgency factor here.
All of the above scenarios, some more realistic than others, are underlined by the fact Schwartz is probably not re-signing. Same goes for Hoffman, and maybe even Tyler Bozak. That's three veteran forwards - four, if you include Tarasenko - wiped from St. Louis' lineup card. On the RFA front, Buchnevich, Robert Thomas, and Jordan Kyrou are important negotiations for the club.
It's safe to say Armstrong, who is no stranger to pulling off a jaw-dropping trade or signing a notable free agent, has his hands full starting Wednesday.
(Salary cap source: CapFriendly)
John Matisz is theScore's senior NHL writer.
Comments
✕
Breaking down the most interesting teams heading into NHL free agency
  Got something to say? Leave a comment below!