1 key matchup for each opening-round playoff series
The NHL made it.
After a truncated regular season littered with COVID outbreaks, the playoffs are here. Competition for the Stanley Cup begins Saturday night as the Boston Bruins visit the Washington Capitals.
Here's one key matchup for each of the eight opening-round playoff series:
McDavid vs. Hellebuyck
No need to overthink it: the only way the Winnipeg Jets defeat the Edmonton Oilers is if they can contain runaway Hart Trophy favorite Connor McDavid.
"Contain" is being used liberally here. McDavid absolutely torched Winnipeg in the regular season, recording 22 points in nine games. Limiting the Oilers captain to "just" a point per game would be a decent starting point for a Jets squad that also has to game plan against Leon Draisaitl and Mike Smith.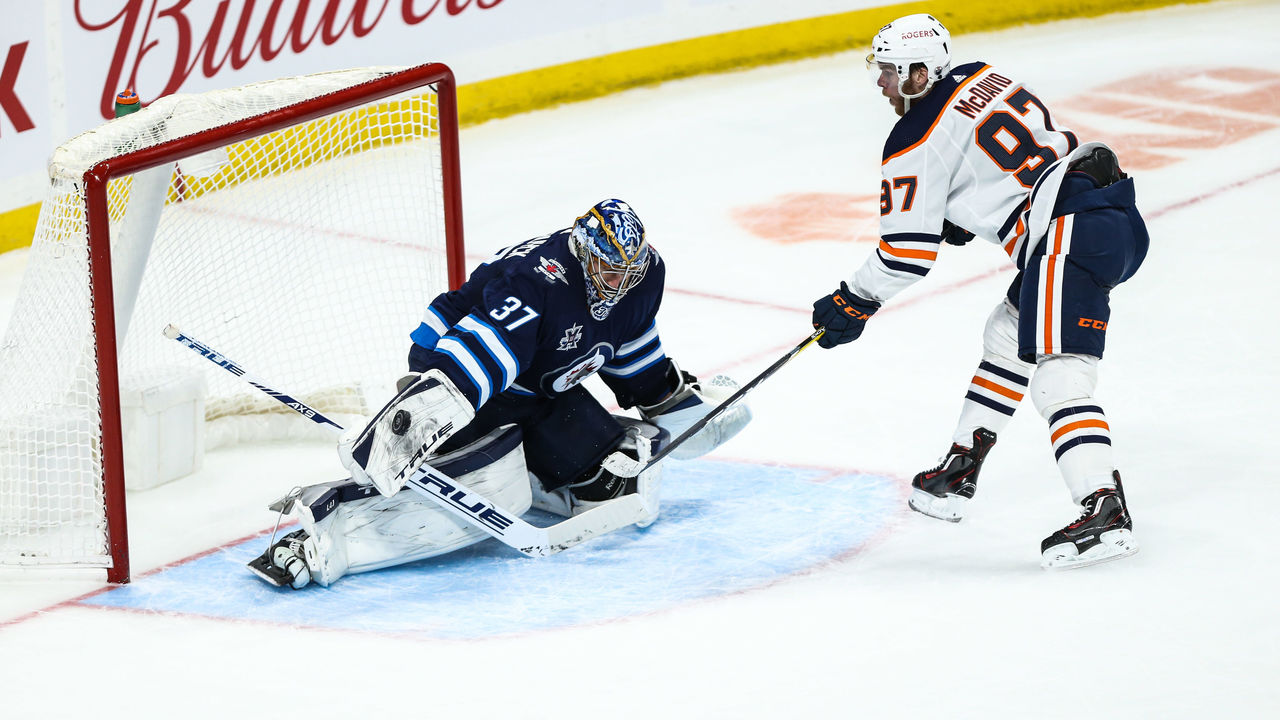 Based on the Jets' makeup - strong forward group, mediocre defense corps, strong goaltending duo - the task of minimizing McDavid mostly falls on who's in net. Fortunately for Winnipeg, Connor Hellebuyck is on the very short list of NHL goalies who could conceivably steal a series against McDavid.
Over the past two years, Hellebuyck leads all goalies in Evolving Hockey's goals saved above expected stat. This information suggests he's more than capable of turning aside the kind of high-quality scoring chances McDavid and his linemates so often generate. Hellebuyck can flat-out steal games.
Now, whether Hellebuyck manages to play to his absolute potential versus Edmonton is another story altogether. It's a lot to ask - especially since McDavid (104 points in 55 games) has looked virtually unstoppable all season.
Pelech-Pulock vs. Crosby line
Both the New York Islanders and Pittsburgh Penguins are a little misunderstood. Yes, the Islanders can generate enough offense. And yes, the Penguins can lock it down defensively.
That said, since the Pens boast better finishing talent, the outcome of this series will come down to how effective the Isles' defense can be. At a more granular level, the burning question turns into, can New York's top pairing of Adam Pelech and Ryan Pulock hang with the top line of Sidney Crosby, Jake Guentzel, and Bryan Rust?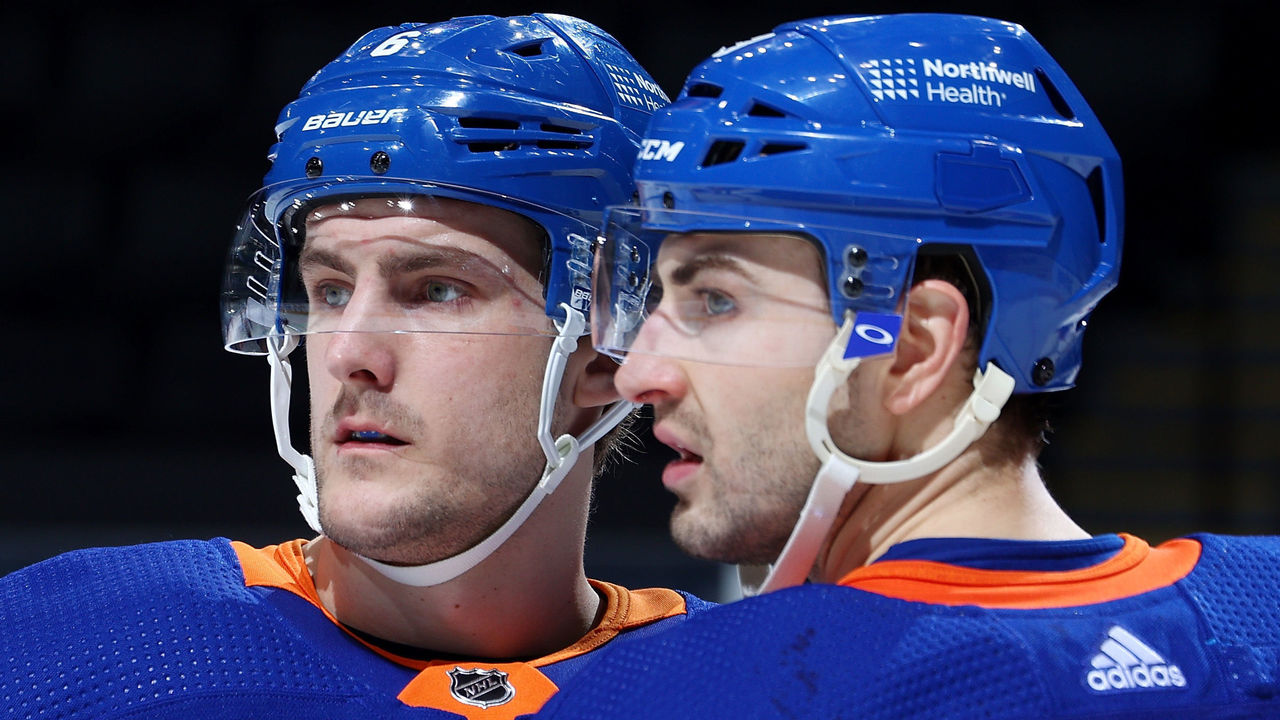 Pelech and Pulock made out OK in the head-to-head matchup during the regular season. The Isles got outplayed and outscored, yet there wasn't a huge gap in performance. Over 44 even-strength minutes, Pittsburgh won 37-31 in shot attempts, 23-20 in shots on goal, 21-15 in scoring chances, and 2-0 in goals, according to data compiled by Natural Stat Trick.
If Pelech and Pulock can replicate those results, and the Crosby line is limited to a mere two even-strength goals over the course of the opening round, that's a victory for the Isles, no?
Of course, the Isles also lost 10 of their final 16 regular-season games, and it's no secret the postseason isn't kind to teams who need time to get back on track. Pelech and Pulock have an opportunity to set the tone early and often against the Crosby line, and the Isles can go from there.
Tom Wilson vs. Trent Frederic
The Capitals are old, banged up, and don't have a bonafide No. 1 goaltender to bail them out of trouble. The Bruins have a deeper roster with more high-end talent and are also entering the postseason on a nice roll.
Suddenly, the polarizing Tom Wilson is a super important player for the Caps. Washington sorely needs Wilson to contribute on the scoresheet, which he is fully capable of. When he's on, he scores while (legally) annoying the hell out of the opposition. For many reasons, Wilson will be in the spotlight.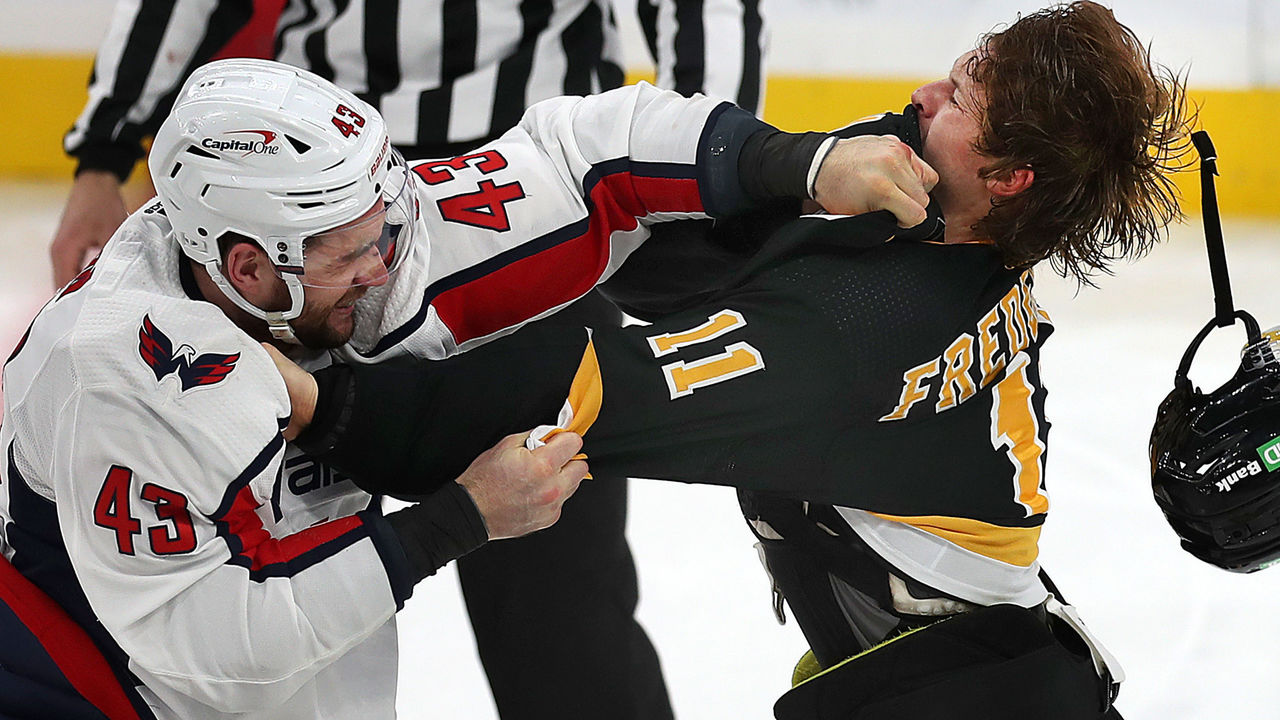 Enter Trent Frederic, of all people. The 23-year-old Bruins forward fought Wilson back in March. And on Tuesday, in the last regular-season meeting between the two clubs, he was seen jawing with him throughout the game. Clearly, when Frederic's engaged, he can distract the Caps enforcer from scoring.
At Friday's practice, Frederic was reportedly skating outside of Boston's top four lines, which means he could be scratched for Game 1. But don't be surprised when the Bruins' own agitator gets reinserted into the lineup and shifts the narrative of this series. Frederic knows his job and does it well.
'Canes special teams vs. Preds special teams
Carolina, a dominant five-on-five team, was a buzzsaw on special teams during the regular season, finishing with the second-ranked power play and third-ranked penalty kill. Nashville, a decent five-on-five team, was at the other end of the spectrum with the 24th-ranked PP and 29th-ranked PK.
In eight head-to-head meetings, the 'Canes scored nine goals on 26 PP opportunities (34.6%) whereas the Preds scored three on 27 (11.1%).
Put another way, this could be the most lopsided first-round series.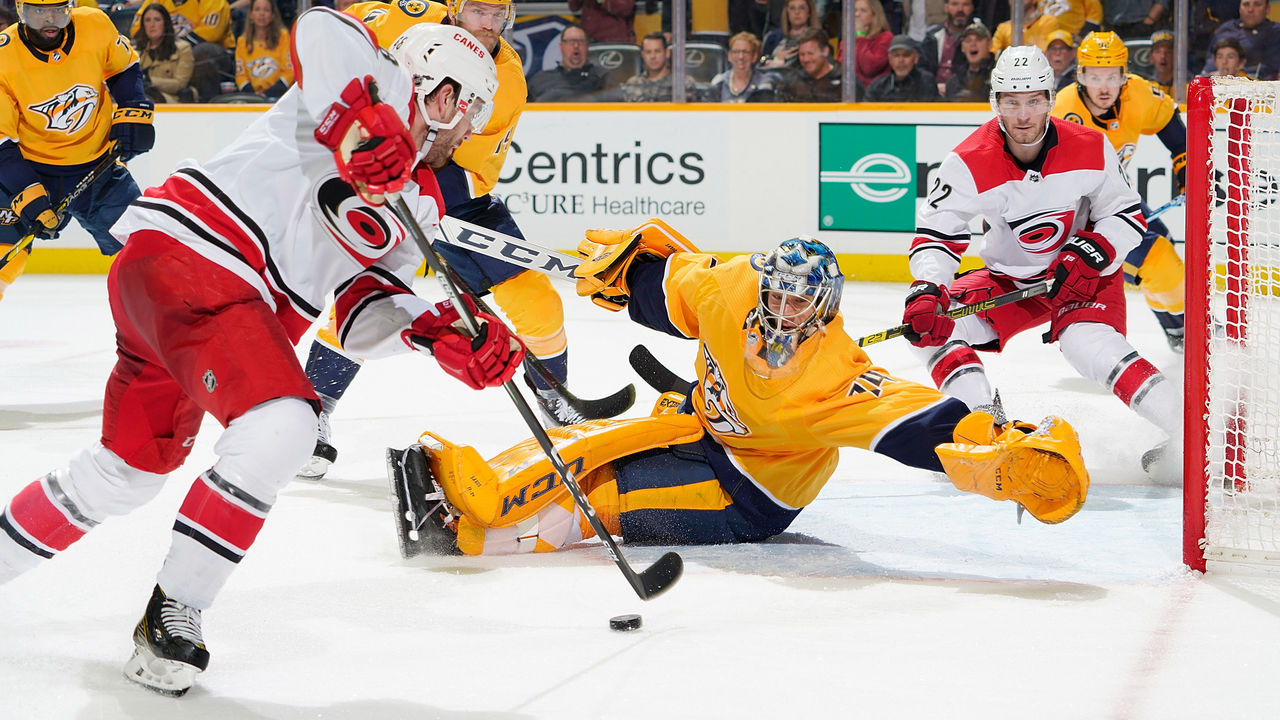 Juuse Saros' work on the penalty kill was at the heart of Nashville's problems. The Preds had the league's 10th-lowest expected goals against per 60 minutes rate on the PK, per Evolving Hockey, hinting they made life relatively easy on whoever was in the crease. Yet Saros ranked 45th out of 47 NHL goalies in shorthanded save percentage (minimum 100 PK minutes).
Otherwise, Saros has been brilliant in 2020-21 and should get some love from Vezina Trophy voters. Perhaps the 26-year-old Finn can find his groove on the PK over a short duration against Carolina. Nashville needs any help it can get.
Panthers exuberance vs. Lightning rust
The inaugural Battle of Florida pits the defending Stanley Cup champion Tampa Bay Lightning against an upstart Florida Panthers team that hasn't won a playoff series since 1996.
The intrigue is amplified by the expected Game 1 return of star forwards Nikita Kucherov and Steven Stamkos. Kucherov missed the entire regular season to recover from hip surgery, while Stamkos was limited to 38 games after being shelved for the final 16 games due to an upper-body injury.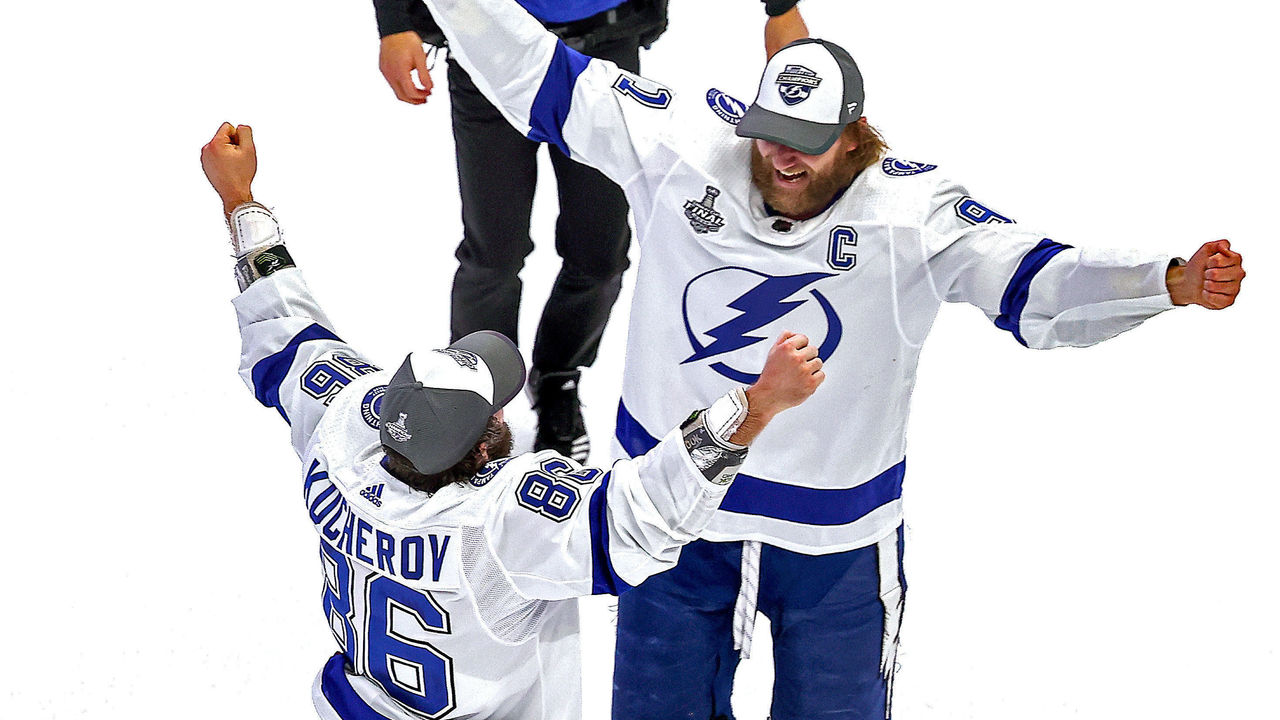 There are two ways to view the returns: first, Tampa is adding a former MVP and a prolific goalscorer at just the right time, sky's the limit. Second, Tampa is adding two rusty players at an awkward time, opening the door for Florida - who won the season series 5-2-1 - to pounce.
The smart money is on Kucherov and Stamkos contributing right away. Then again, discounting the Joel Quenneville-coached Panthers and their exuberance as a team finally on the rise would be unwise.
Factor in the uncertainty surrounding Lightning defenseman Victor Hedman's health and there's potential for not only an entertaining and long series but also an upset. This series won't disappoint.
Leafs' identity vs. Habs' identity
The regular season proved the supremely skilled Toronto Maple Leafs are the toast of the North Division. The Montreal Canadiens had their moments, particularly in the first few weeks of the regular season, but they couldn't find enough consistency to solidify themselves as a particularly dangerous playoff opponent. A five-game losing skid to end the schedule didn't change any minds.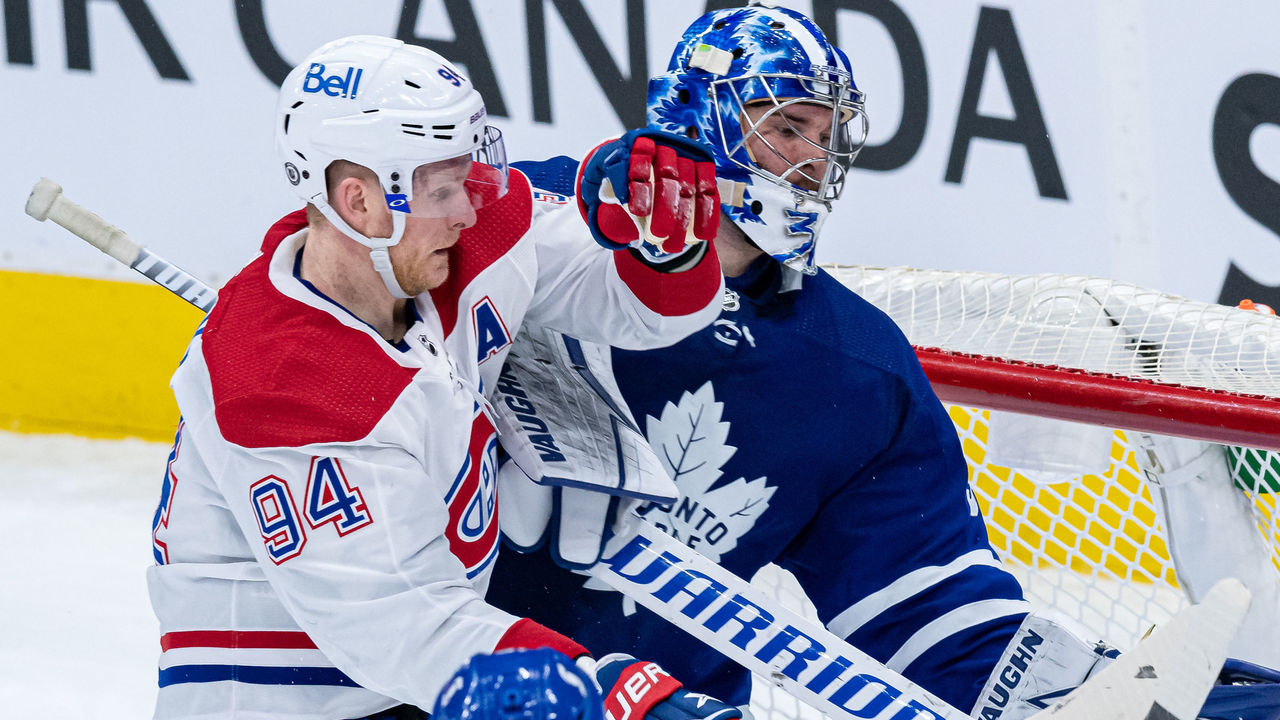 What Montreal does have going for it is a different playing style than Toronto. That may seem too simplistic but, let's face it, to avoid getting swept the Habs need to get inside the Leafs' heads. It can't be one guy pushing around Auston Matthews, it must be a commitment from all four forward lines and all three defense pairings. They won't win the skill battle.
Josh Anderson, Shea Weber, and Brendan Gallagher (assuming he's cleared to play) can lean on Toronto's best players, but it takes two to tango. Corey Perry can start a scrum between whistles but it's only an effective tactic if the Leafs allow themselves to get sucked in. The Habs are bigger and more physical, but are they savvier?
For Toronto, it's simple: focus on nothing except your own identity and style.
Avs' mobile D vs. Blues' physical D
It's hard to pick just one matchup, seeing as the Colorado Avalanche are such an electric team. The St. Louis Blues have a lot to deal with.
The mobility of Colorado's defense corps jumps to the front of mind, though. From Cale Makar and Devon Toews, to Samuel Girard and Ryan Graves, to Conor Timmins and Bowen Byram (when healthy), the Avs are giants in the transition game. This is why Colorado bagged a league-high 3.52 goals per game in the regular season. They're completely overwhelming.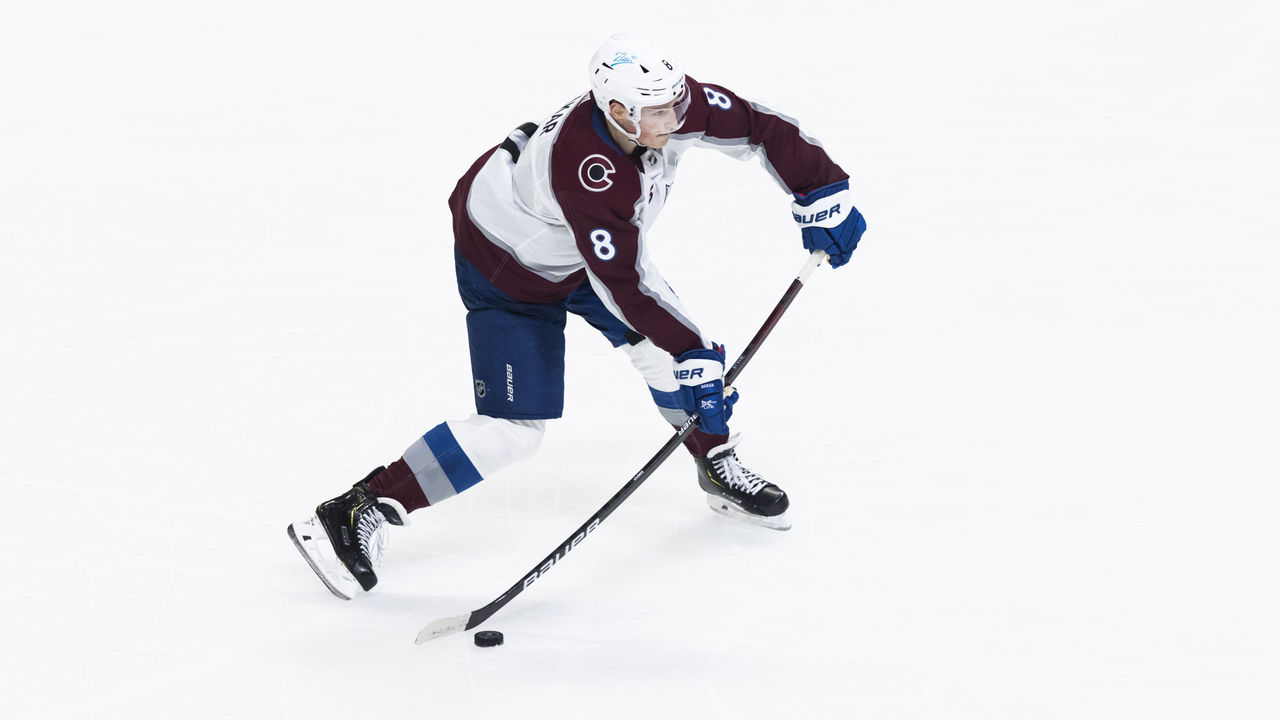 This puck movement can't all be stopped by Ryan O'Reilly and his Selke Trophy-caliber defensive play. No, it's the entirety of St. Louis' defense corps, plus goalie Jordan Binnington, that'll be tasked with pushing back the Avs' offensive stars in this series.
Given the personnel on the Blues' blue line - Torey Krug, Justin Faulk, Colton Parayko, et al - an abundance of physicality likely will be the chosen plan of attack for head coach Craig Berube. Truthfully, it might be his only option considering how dizzying Colorado plays in all three zones.
DeBoer vs. Evason
Look, the Vegas Golden Knights are arguably the best, most complete team in the entire league. Their presumed second-round meeting with the Avalanche is much anticipated for a reason.
However, their first-round opponent, the Minnesota Wild, are no pushovers. The Wild went 5-1-2 against the Golden Knights during the regular season. Super rookie Kirill Kaprizov is an X-factor, and Minnesota plays an uptempo but responsible brand of hockey that should translate well in the playoffs.
This is where coaching comes in. Vegas coach Pete DeBoer has last change for four out of seven games and can choose to deploy his wonderful top forward line of Mark Stone, Max Pacioretty, and Chandler Stephenson in whichever manner feels right in the moment. DeBoer also has a pair of stud goalies at his disposal and his use of Robin Lehner is a storyline on its own.
Meanwhile, when Minnesota has last change, Dean Evason can match up his two-way second line powered by Joel Eriksson Ek with either Stone's line or the other half of the Golden Knights' enviable top six. Keep an eye on the men patrolling the benches.
John Matisz is theScore's senior hockey writer. You can follow John on Twitter (@MatiszJohn) and contact him via email (john.matisz@thescore.com)
Comments
✕
1 key matchup for each opening-round playoff series
  Got something to say? Leave a comment below!