'That's Gomer': Scott Gomez's personality shines on in retirement
Scott Gomez has been a smart ass for as long as he can remember.
The former NHL center would constantly mess with teammates during his playing days - for instance, telling them his offseason home in Anchorage, Alaska, is as big as the Best Buy store they just drove past on the freeway. A mountain, lake, and river enclose the mansion, Gomez would say. Oh, and if you get lucky, you might catch a glimpse of the mountain lion out back.
The years-long bit came full circle when goalie Steve Valiquette flew in for a visit. It turns out Gomez's "mansion" is in fact a three-bedroom bungalow.
"Valy shows up, and he's like, 'What are we doing here? What are we doing at this drug dealer's house? Is this some kind of joke?'" Gomez said Thursday, chuckling over the phone at the memory.
"I say, 'It's my house … .' And Valy goes, 'Well, where's the lake and the river? Where's this mountain lion?!'"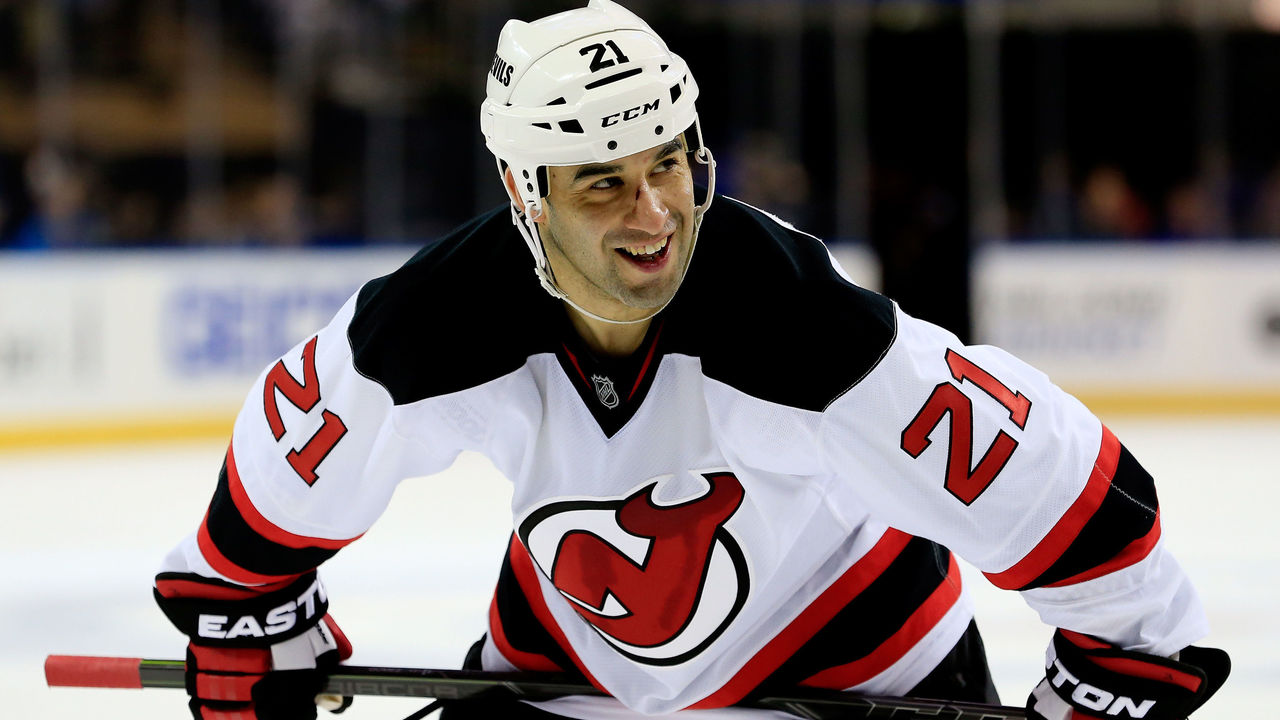 Gomez is generally known for being the cerebral playmaker with a unique backstory as an Alaskan native raised by parents with Mexican and Colombian roots. The 41-year-old was drafted 27th overall in 1998, won the Calder Trophy for the 1999-00 season, and had his name etched on the Stanley Cup twice as a member of the Devils. "Every day was a Saturday," is how Gomez frames his 16-year NHL career, which also included stints with the Rangers, Canadiens, Sharks, Panthers, Blues, and Senators.
Mind you, Gomez's career was far from perfect. In the early 2010s, he infamously failed to score a single goal for a full calendar year while toiling on the Canadiens' fourth line midway through a seven-year, $51.5-million contract. The veteran was public enemy No. 1 in Montreal for a while, but Gomez says he had learned how to tune out the noise by that point in his journey.
Years earlier, Gomez had picked up a stat sheet, noticed an opponent was goalless in 100 games, and turned to Devils teammate Bobby Holik in disbelief.
"I remember saying to Bobby, 'How is that f------ possible? How can you not score in 100 games?'" Gomez said. "That dawned on me when I got up to a high number. It was like, 'Holy shit! Wow, now I know how it's possible … .'"
Even now, five years into retirement and almost a full decade removed from the 60-game drought, "I still can't believe that happened."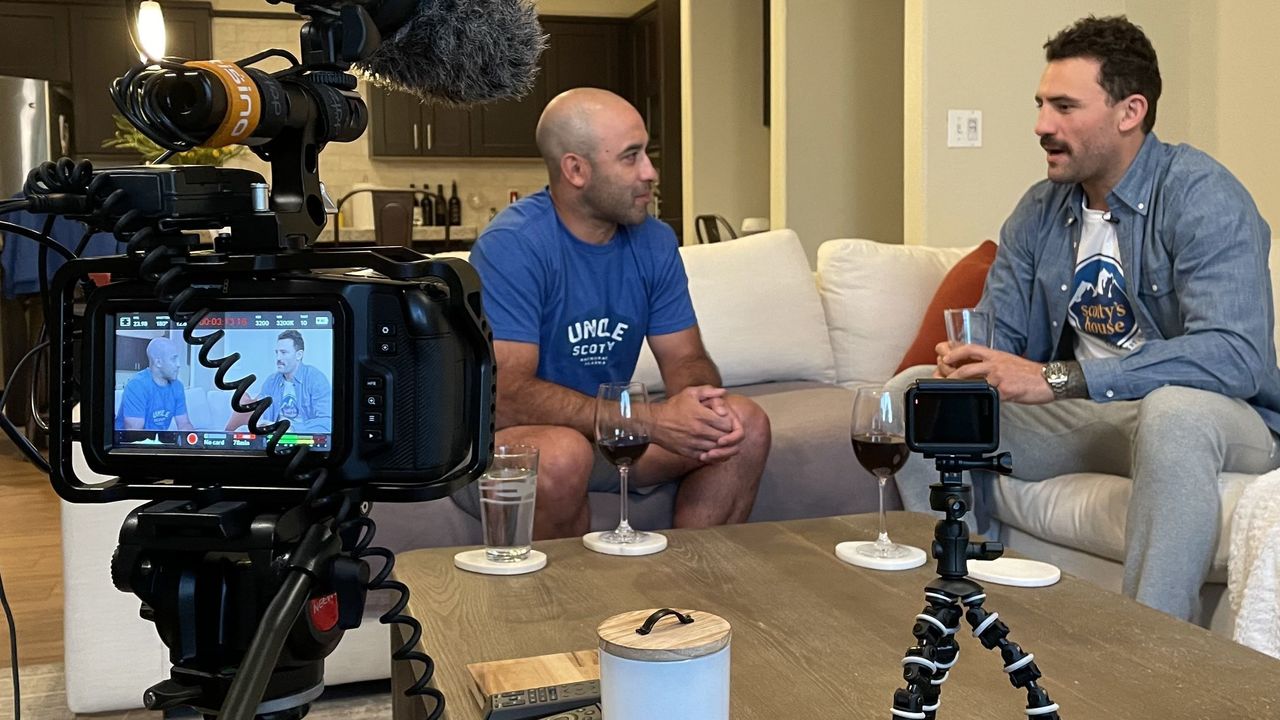 After his last game on April 2, 2016, Gomez worked as an analyst for NHL Network for one season and then spent two years behind the Islanders' bench as one of Doug Weight's assistant coaches. More recently, he's become an internet personality whose Instagram account posts daily content.
This past month alone, Gomez's feed has featured him dressing up as Bob Ross painting an Alaskan landscape, waxing poetic about a rare Brandon Dubinsky hockey card, sipping a cocktail in a fishing boat on the Kenai River, and reliving moments from the glory days while sitting fireside in a silk robe.
The Gomez on social media is a bit of an exaggerated version of himself. He doesn't take himself too seriously, which is refreshing in an era when most active and retired athletes choose careful curation over authenticity.
"At first, people were like, 'Is this guy losing his mind?'" Gomez said. "But the guys that I played with, and the people who truly know me, they're like, 'That's Gomer.' Ask my teammates, and they'll say, 'That's nothing new, that's not an act. He's always f------ around.'"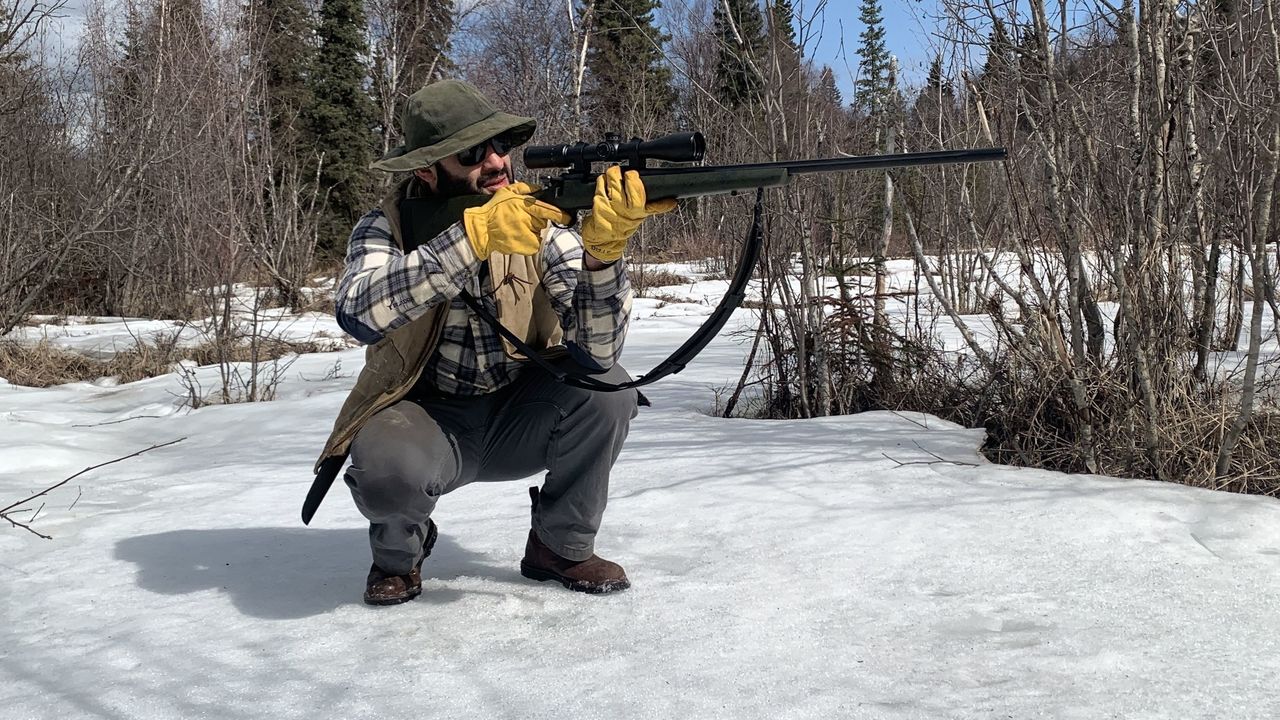 The flagship segment on Gomez's feed is "Storytime With Friends," which lately has featured off-beat skits with ex-pros Bryan Smolinski, Glen Metropolit, and Mike Commodore. The NHL has taken notice - Gomez, his producer T.J. Webb, and the league's in-house media team are working on a spin-off series.
Another project, a Webb-produced podcast called "Gomer Time," is set to launch April 28. Gomez and Webb spent the final three months of 2020 cruising around the western U.S. in a Dodge Sprinter van to hang out with podcast guests located in California, Utah, Michigan, and elsewhere.
Gomez and Webb grew up six miles from each other, but they didn't cross paths until last year. Webb contacted Gomez's father to pitch a documentary about Alaskan athletes and found Gomez - who already had an idea for a similar doc - was an easy sell. While the pandemic has shelved the project, the on-the-fly pivot to Gomez-related content has paid off.
"The best thing about being a fan, especially as a kid or a teenager, was the stories. What happened behind the scenes," Gomez said of the nature of the duo's content. "So we kind of just went with that, and it's done pretty well."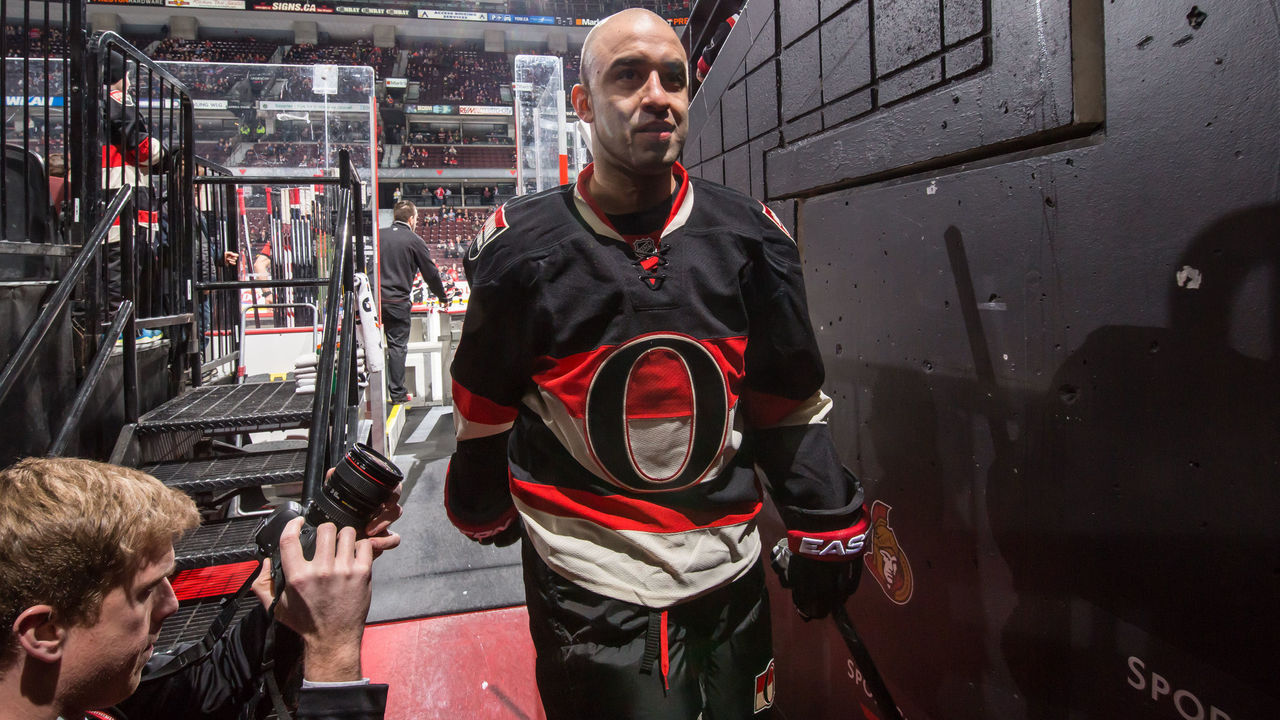 Gomez splits his time between New York City and Anchorage, where he lives in that same bungalow - the childhood home he bought off his parents early in his career. These days, he prefers to watch basketball, baseball, and football from his living room. He'll catch the Cup Final but little else, hockey-wise.
When asked if he's actively pursuing a return to coaching, Gomez said no. In the same breath, he added if the right opportunity presented itself, he would think long and hard about it. "I would never turn my back on the game," he said. "There's nothing to be bitter about because this game, she did everything for me."
Gomez is simply doing his best to keep busy. He has those media projects, a pile of books to read (he just finished a biography of John Lennon and Kevin Garnett's recent autobiography), regular golf tee times, and guitar riffs to master on his acoustic.
"Gomer" has considered recording a few songs so that he could put his tracks on a playlist and screw around with people at parties.
"I could walk around and just casually be like, 'Who is this? They're really good,'" Gomez said. "That's the smart ass in me."
John Matisz is theScore's senior hockey writer. You can follow John on Twitter (@MatiszJohn) and contact him via email (john.matisz@thescore.com)