This year's trade deadline presents some significant roadblocks for teams looking to add. The flat salary cap, cross-border quarantine rules, and impending Seattle expansion draft are all major hurdles that could mitigate the yearly frenzy excitement.
But no number of limitations can prevent the wandering minds of fans and pundits alike from cooking up hypothetical trade scenarios that would make this year's deadline one for the ages.
With that in mind, let's identify dream deadline fits for each 2021 Cup contender.
(All salary cap figures courtesy: Cap Friendly)
Central Division
Carolina Hurricanes
27-9-3, 1st place, $9.326 million in deadline cap space
Carolina is deep at each position, so it may not be all that desperate to add. However, with this much cap space, it would be wise for the Hurricanes to weaponize and gear up for what promises to be a difficult postseason path through the Central. General manager Don Waddell said he'd like to add a right-shot blue-liner to shore up the bottom portion of his defense corps, and David Savard would give Carolina arguably the best right side in the NHL if he slotted in behind Dougie Hamilton and Brett Pesce.
Savard isn't a flashy player but is dependable in his own zone and provides the physicality coaches crave come playoff time. He can kill penalties as well, and the Canes could likely reel him in from the Blue Jackets without surrendering significant assets.
Tampa Bay Lightning
27-11-2, 2nd place, $0 in deadline cap space
It's next to impossible for the Lightning to make a trade due to cap constraints, and general manager Julien BriseBois knows that. However, we'd be remiss not to at least mention the defending champs on a list of contenders, so let's get them out of the way first.
While it's doubtful the Bolts acquire anyone, technically speaking, Tampa is making the biggest addition of any team, as Nikita Kucherov is set to return to the lineup for his season debut in time for the playoffs.
Florida Panthers
26-11-4, 3rd place, $16.407 million in deadline cap space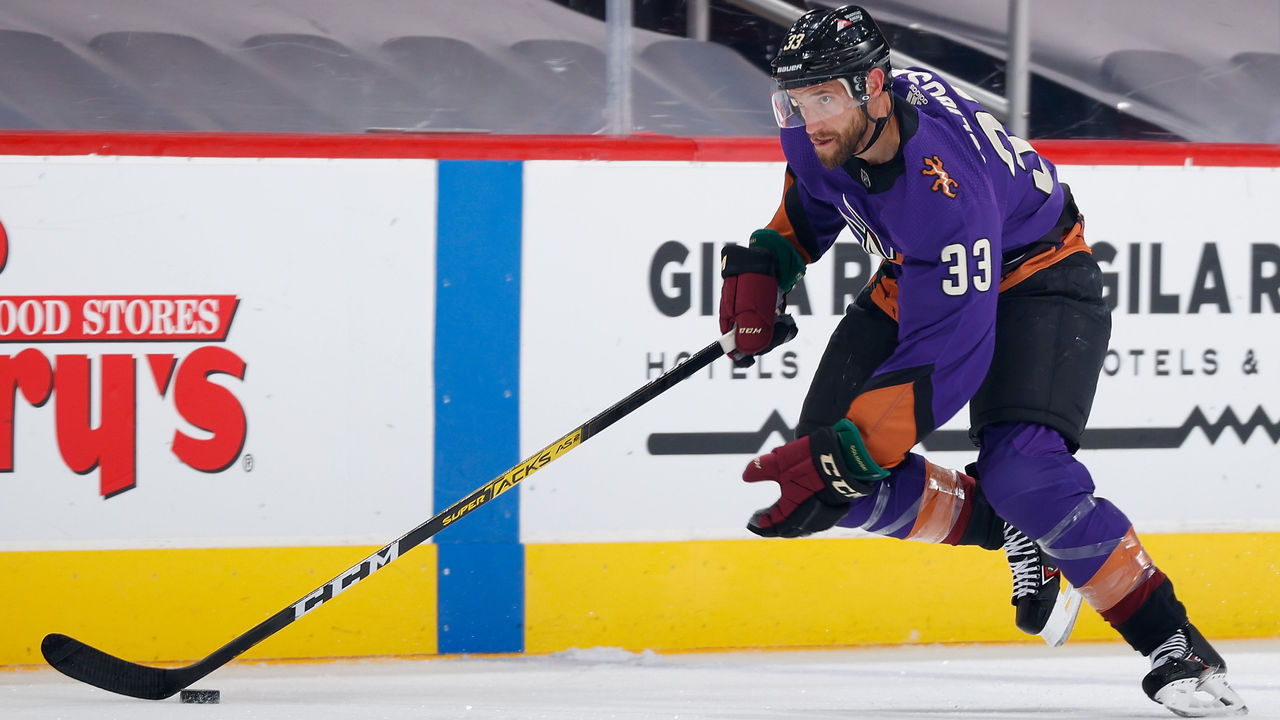 The Panthers have the funds to add in multiple areas, but Florida has to address its blue line first with No. 1 defenseman Aaron Ekblad out for the season with an injury. This club will have a difficult time trying to make a playoff run if it has to shut down the Lightning or Hurricanes with its backend as is. Enter Alex Goligoski.
The veteran rearguard is a pending unrestricted free agent and shouldn't cost much more than a prospect and a pick. He has a positive impact in shot creation and suppression and is one of the league's premier shot-blockers. The Cats would be wise to pry Goligoski from the desert before adding anywhere else.
West Division
Colorado Avalanche
26-9-4, 1st place, $3.178 million in deadline cap space
Philipp Grubauer has been sensational this season, but Colorado learned the hard way last season what happens when goalies get injured in the playoffs. It would be prudent for the Avalanche to bring in some reinforcements between the pipes just in case, and Jonathan Bernier makes a ton of sense to fill the backup role. He's posted a .918 save percentage for a miserable Red Wings outfit this season, and adding him could also ease Grubauer's workload down the stretch as Colorado cruises to a playoff spot.
Vegas Golden Knights
25-11-2, 2nd place, $184,614 in deadline cap space
You never know what to expect from the Golden Knights this time of year. Vegas has been ultra-aggressive at the deadline in each season of its brief existence, but this year the club faces significant cap constraints. That said, general manager Kelly McCrimmon and president of hockey operations George McPhee have proven they aren't afraid to think outside the box to land the players they want, and it'd be foolish to believe they're willing to stand pat in the top-heavy West.
Conor Garland would be an excellent fit in the Golden Knights' up-tempo offense, and he only carries a $775,000 cap hit before hitting restricted free agent status at season's end. It's unlikely Arizona is willing to extend the 25-year-old - who's having a breakout year with 28 points in 37 games - and Vegas could move a player with a low salary along with some futures to secure Garland and make its attack even scarier.
East Division
Note: The New York Islanders were left out after acquiring Kyle Palmieri and Travis Zajac.
Washington Capitals
25-11-4, 2nd place, $0 in deadline cap space
You'll quickly realize a lack of cap space is a common theme for contenders in the East. Alas, where there's a will, there's a way. The Capitals have a surplus of defenders they could move to clear salary and plenty of draft stock over the next couple of years to facilitate a trade. We think Washington would be best served acquiring a forward, and Mikael Granlund makes sense.
The Predators have surged back into playoff contention, so their previously said-to-be available players may be more difficult to pry away. Still, Nashville shouldn't balk at recouping assets for Granlund - a pending UFA. Washington would likely need to throw in a sweetener for the Predators to retain some of his $3.75 million salary, but Granlund would be a significant addition for the Caps. He can play wing or center, provides high-end speed, and is defensively responsible.
Pittsburgh Penguins
25-13-2, 3rd place, $1.144 million in deadline cap space
A trade between the Flyers and Penguins is likely limited to imagination, but Scott Laughton would be a perfect fit in Pittsburgh. The veteran pivot's name has been brought up in rumors recently, and he would bring immense value down the middle of the ice behind Sidney Crosby and Evgeni Malkin. General manager Ron Hextall has familiarity with him from his time in Philly's front office, and Laughton's hard-nosed style of play is certain to attract Brian Burke's attention.
Boston Bruins
21-10-6, 4th place, $6.04 million in deadline cap space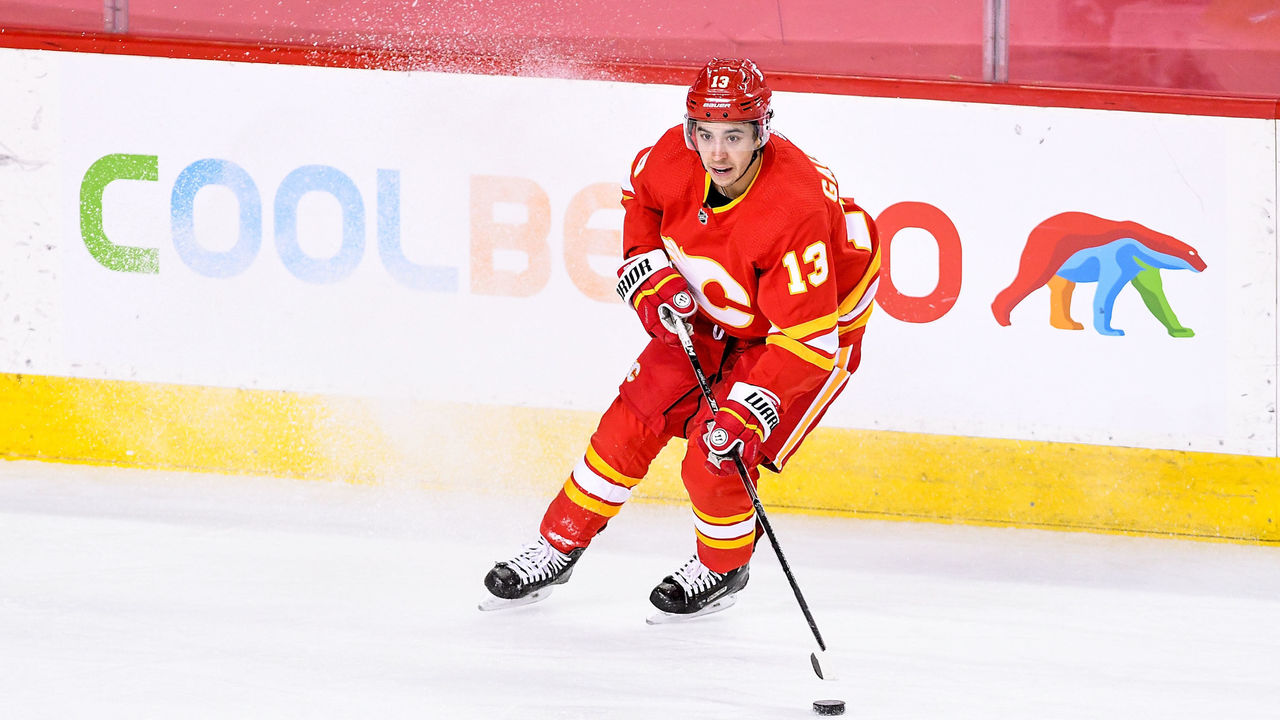 It feels like the Bruins are perpetually looking for scoring depth behind the perfection line, and we're thinking big for Boston this year. Calgary is a mess right now, and it feels like the Flames are on the verge of a major offseason overhaul. Could the B's manage to snag Johnny Gaudreau?
If Calgary's bound to blow things up in a couple of months, Johnny Hockey could already be an expendable piece to close out a lost season. He's a UFA in 2022, and the dynamic winger is struggling to find his footing under head coach Darryl Sutter. Gaudreau has only four points in 13 games since Sutter's debut behind the bench, and he's averaging two fewer minutes per contest. It would require some salary cap maneuvering to make it work, but perhaps Boston could buy low and fill a glaring hole in its attack for this season and next with a blockbuster deal.
North Division
Note: The Montreal Canadiens were left out after acquiring Eric Staal in March.
Toronto Maple Leafs
23-10-3, 1st place, $1.728 million in deadline cap space
The Maple Leafs have made it known they'd like to bolster their top six, so why not go after Taylor Hall? There's a real chance for Toronto to make a run this postseason, and Hall's criminally low shooting percentage on a miserable Sabres outfit this campaign shouldn't scare them off. His presence on the Leafs' second line alongside William Nylander and John Tavares would take the club's top six from dangerous to borderline unstoppable.
Edmonton Oilers
25-14-2, 2nd place, $0 in deadline cap space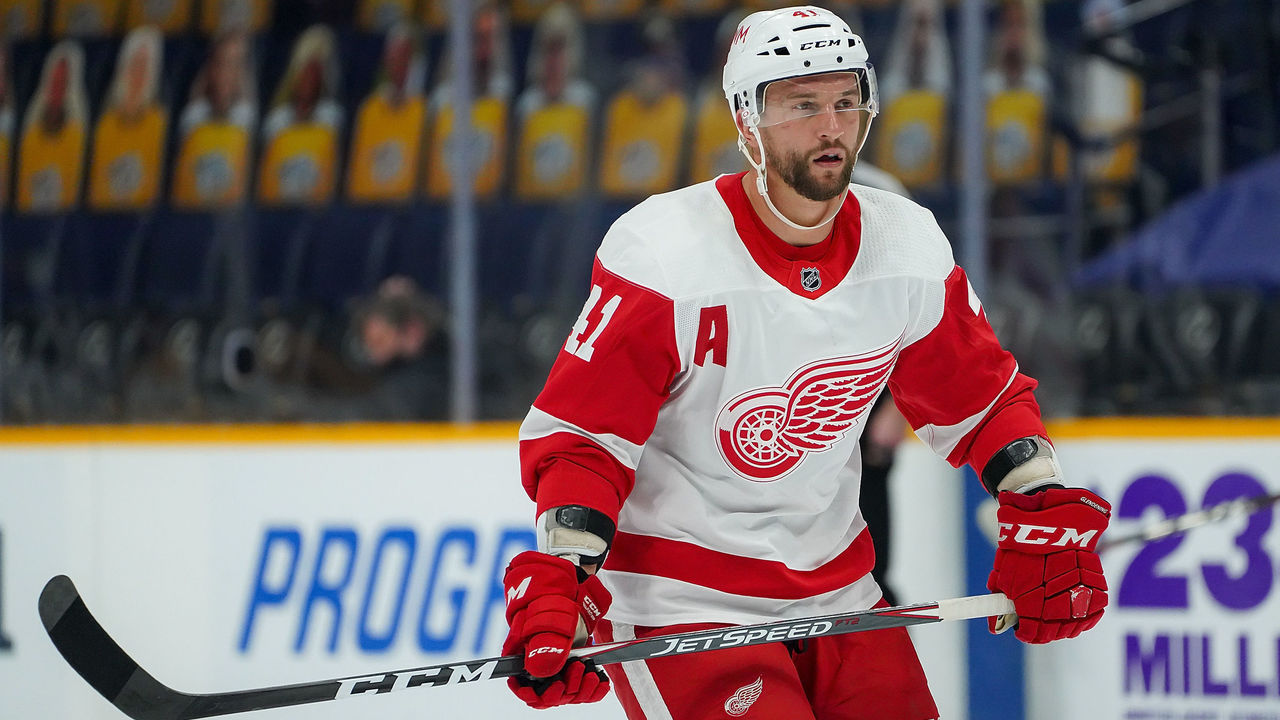 The Oilers may be better off waiting until the summer to make any big moves, as they're projected to have $25 million in cap space. Still, adding Luke Glendening for the stretch run and playoffs checks a lot of boxes for Edmonton. The versatile veteran is an upgrade over both of the Oilers' current bottom-six centers, and he's won a whopping 63.8% of his draws this season. Glendening is by no means the most glamorous name on this list but is a sensible addition for a financially limited team like Edmonton.
Winnipeg Jets
24-13-3, 3rd place, $0 in deadline cap space
Winnipeg boasts an electric forward corps and a Vezina caliber goalie, but the Jets' blue line needs help. Like Granlund, the Predators might not be as keen as they once were to deal Mattias Ekholm, but he'd fill a huge hole for GM Kevin Cheveldayoff and coach Paul Maurice. At only $3.75 million for another season, Ekholm's contract is a bargain, and his presence would stabilize a Jets back end severely lacking experience. He won't come cheap, but there's no better option if Winnipeg wants to solve a major roster problem this year and next.